Get to Know Rae Reichlin and Try Her Arm Workout on the SweatWorking App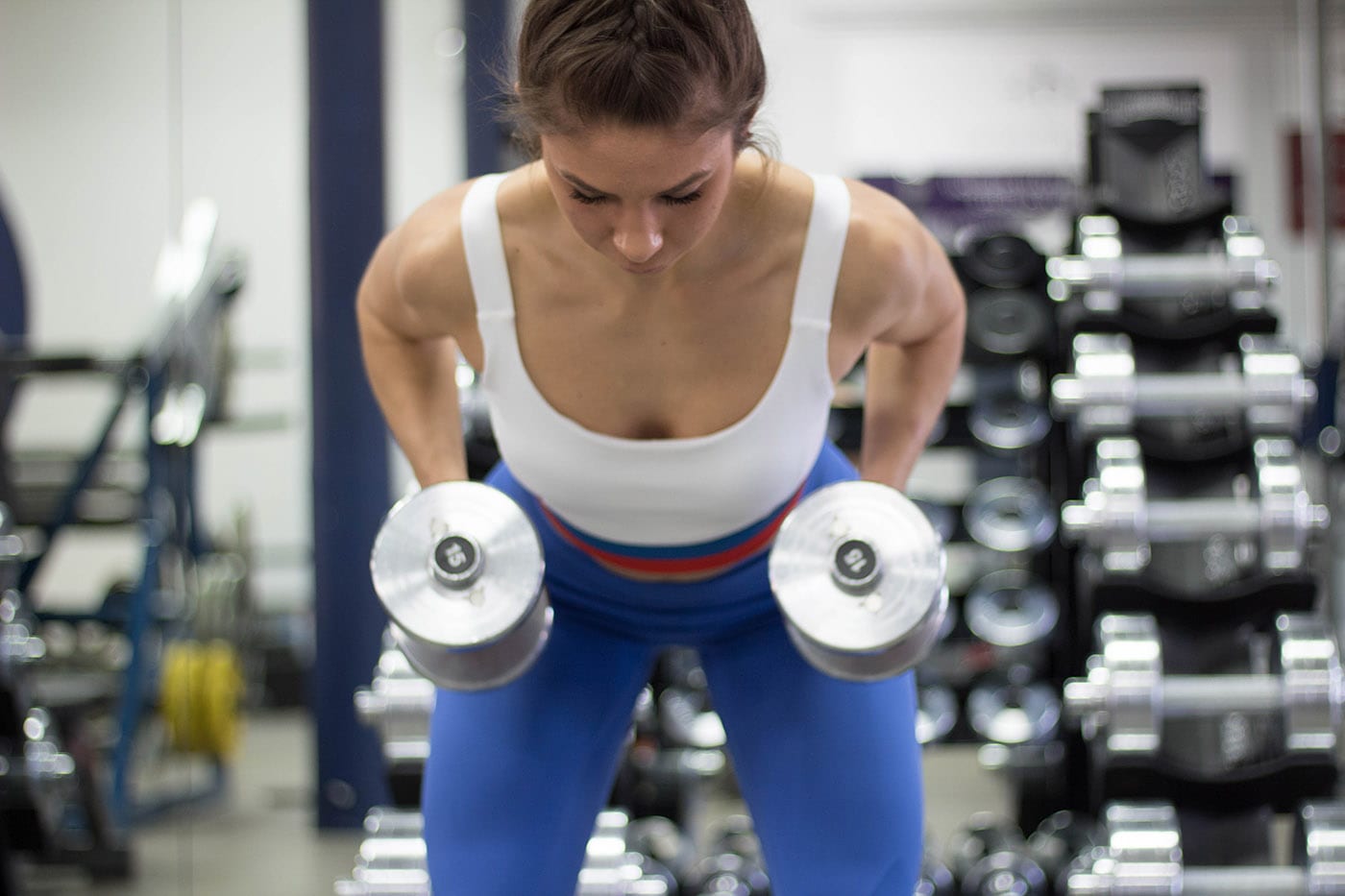 (Try Rae's biceps, triceps and back workout for free right here)
Rae Reichlin, founder of Ladies Who Lift and one of the first coaches to join the SweatWorking app, has a passion for lifting heavy. As you'll read in her Q&A, you likely won't find her on a cardio machine if she can help it, but get her around a barbell and she feels right at home.
Her mission at Ladies Who Lift is to help women everywhere feel more comfortable and confident on the gym floor, too. But even if you can't make it to one of her seminars or classes, you can work out with her on SweatWorking  – the platform that's built to give you exactly the kind of workout you need, from the coaches you know, love and trust.
In addition to barbell workouts, Rae's got you covered with bodyweight and dumbbell sets that you can do anywhere, anytime, like this back, biceps and triceps workout.
Try Rae's back and arm workout
Right now, Rae's Tri's, Bi's, Back Attack workout is totally free through SweatWorking. All you have to do is download the app. Grab a set of dumbbells and set aside 50 minutes. You'll be feeling the burn – and the accomplishment of getting through another doozy courtesy of Coach Rae.
Get to know Coach Rae Reichlin before you tackle her arm workout.
In a nutshell, what's your teaching style?
I try to be as motivational and fun as possible. I take good form, good breathing, and good effort very seriously, but once we have that down I want this experience and your workout to be as fun and positive as possible.
What do you love most about teaching?
Oh man I love a lot of things! There is nothing in the world like teaching someone a new skill from scratch and then building upon that until it becomes second nature to them.
I love the fact that I can make someone's day or week better through a workout – whether it's because I provided them with an hour of stress relief, or because I was able to provide a space and time for them to feel good about themselves and their abilities.
What motivates you to go after your personal best in your workouts?
I find it incredibly motivating to think that if I push hard now, the next time I am presented with this same thing it will be that much easier, I will be that much stronger.
Your best advice to anyone who takes your class – in real life or on the app?
Please work on your form first! Whether it is in class, a PT session, or the app, if you are not moving with correct form you are not getting the most out of your workout you could – and on top of that – you could hurt yourself! Give yourself the time to slow down, learn what you are doing, where you should be feeling it, and let that be your guide.
What's your favorite book right now?
I have been on an audiobook kick. I have a Bluetooth speaker and Bluetooth in my car-so anytime I am in the house or in the car I am listening to a book! I go through about a book a week.
I recently listened to The Leading Brain which talks about the latest research in neuroscience and how that can be used to become a better leader, motivator, and listener.
Funniest thing that's happened to you while teaching a class or training?
I have a pretty solid recurring crew that takes a late weekday class of mine. They have all become pretty comfortable with me and each other. I have a warmup I always run them through and a couple weeks ago everyone started going through the warmup, mimicking exactly what I said out loud and in unison. It was equal parts embarrassing and hilarious.
Favorite way to work out outside of lifting? 
I have really grown to love boxing. I find traditional cardio so boring but there is no way to get bored boxing. Like lifting, I feel it is a skill that can be built upon and I look forward to every class so I can perfect my moves.
Hardest workout you've ever done?
I recently took a class at solidcore and couldn't believe it was so hard! It works your muscles in an entirely different way than lifting and I couldn't help but laugh at myself as I whimpered through the entire class.
What's your guilty pleasure?
I have a sweet tooth for sure. Chocolate, peanut butter, doughnuts.
Anywhere in the world you could travel to right now?
If you know me you know I love Costa Rica. I have been there 5+ times and I would hop on a plane and go back at any second.