Are Ice Baths the Low-Tech Recovery Tool We Should Be Using?
We're no strangers to trying the latest, weirdest recovery regimens out there. Cryotherapy? Been there. Vibrating foam rollers and massagers? Done that. Compression boots that come straight from outer space? Check it off the list.
But the latest study we read about recovery had us thinking, "That's so simple, it just might work."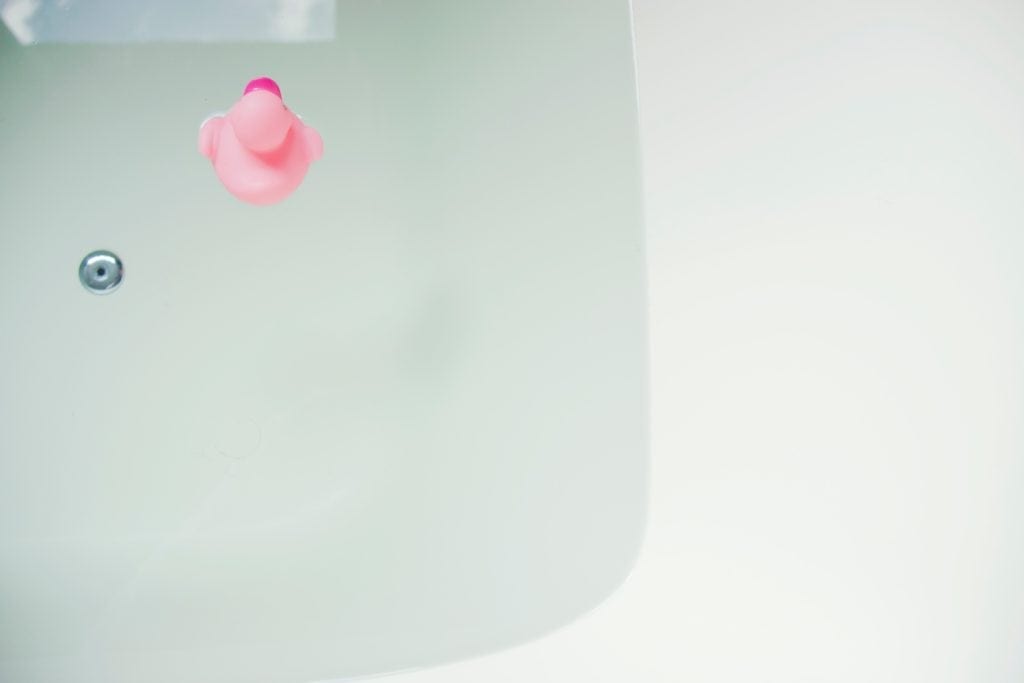 ACE study finds that ice baths improve post-workout recovery
A recent study sponsored by the American Council on Exercise found that of the sample group, participating in cold water immersion (the fancy term for an ice bath) was a more effective recovery strategy than no cold water immersion (or CWI) when it came to maintaining power and endurance performance in workouts on consecutive days.
In English? Participants who took an ice bath after a tough workout were able to perform at about the same level when they repeated the workout the next day.
As Todd Gelati, Senior Director of Science and Research with American Council on Exercise, explained to us, the goals of this study were three-fold: 
To determine the short-term effects of CWI for different durations (ten minutes of CWI versus 20 minutes);
To determine the effects of CWI when it was done right after exercise versus two hours post-exercise; and
To determine whether there were any long-term negative effects of doing CWI.
Their findings? In short, it doesn't matter when you do CWI, or how long you do it for, as long as you do it. Participants showed similar recovery effects regardless of whether they did CWI for ten or 20 minutes and whether they did it immediately after exercise or a couple of hours later. Plus, no participants showed any long-term negative effects of taking ice baths.
Real-life athletes and experts confirm the anecdotal benefits of ice baths
The results of this study come of no surprise to EDGE Athlete Lounge owner and SweatWorking coach Robyn LaLonde, the proud owner of a cold pool and a hot tub that members frequent after (or, in some cases in between) tough workouts.
"Our EDGE Athletes see a lot of benefit of faster bounce back using ice baths," LaLonde told us. "They'll use cold water therapy following speed or endurance days, with the best options being same day treatment to remove excess waste before it has a chance to set in overnight. Using ice baths, they're able to return to sport faster, nail subsequent workouts and avoid injury."
LaLonde also notes that her athletes notice less overall swelling and less fatigue, especially in the lower body — an effect runner and coach Kiersten McCartney can speak to as well.
"I was introduced to ice baths in high school, and truly utilized them in college," McCartney explains. "I continue to use ice baths because I find that they help me recover. I usually take them within two hours of finishing a long run (usually any run over 13-15 miles). I have found that when I ice bath, my legs feel more fresh both that day, and especially the day after, compared to when I don't ice bath."
Research on the effects of CWI has been split, with some studies finding that CWI improves recovery while others finding that it neither hurts nor helps recovery. However, ACE's study found that there was no long-term ill effects to using an ice bath as a recovery tool. So, for athletes like McCartney (who's also a Doctor of Physical Therapy student with her MS in kinesiology), taking an ice bath at best improves her performance the next day, and at worst means she wasted a few minutes feeling cold in a bathtub.
"Despite the fact that the research on CWI/ice baths is split, I feel better and ready for my light shake out the next day," McCartney shares. "So while determining if that's a placebo effect or it's actually improving my recovery is still up for debate, I'll take any resource that helps me feel better after a tough, long run – especially one I can very easily do at home for less than $5!"
LaLonde agreed with the "no harm done" philosophy of ice baths, adding that "at just eight minutes to plunge and reset, there's no reason not to plunge!"
How to DIY your own ice bath
The real revolution in this research comes from how revolutionary an ice bath might be to an everyday athlete who can't afford the fancy recovery tools and massages that have saturated the market. As McCartney noted, it's incredibly easy to take an ice bath at home, whenever you can squeeze it in after your workout.
Her advice for a DIY ice bath: grab two or three bags of ice from your local gas station, and dump them in your tub AFTER filling your tub up with cold water. McCartney wears a hoodie if she's only treating her lower body.
And, "hold a nice hot drink in your hand!" she advises. "I'll usually have music and/or a show on Netflix playing on my computer so that I can be distracted at the beginning!"
LaLonde recommends eight minutes for an at-home polar bear plunge that's around 50 degrees Fahrenheit, and encourages you to add epsom salt as well (the cold plunge tub at EDGE are salt-water based, which helps further reduce inflammation).
Pro tip from LaLonde: don't go into your cold tub totally cold.
"Make sure you're warmed up before going in," she emphasizes. "Unless you are getting in within about 30 minutes of finishing exercise, try five to ten minutes of brisk walking or cycling before taking the plunge."
Who should try an ice bath as a recovery tool?
Pretty much anyone with a bathtub and a tight workout schedule, says Gelati.
"CWI is an effective method for speeding up recovery from one day's exercise for the next," he explains, noting that it might be especially effective for individuals with lots of obligations and only a few days a week to squeeze in exercise. By adding CWI to your routine, you might be able to fit in two tough workouts on back-to-back days without sacrificing performance — crucial if you've only got four days a week where it's feasible for you to work out.
Plus, as we've noted already, CWI is a low-barrier, accessible recovery method to try on your own time.
"There are so many variables with individuals in recovery," Gelati acknowledges. "Recovery has to fit into your schedule, and you have to want to do it. CWI is something you can try and see if it works for you… ten minutes [for CWI] isn't a lot of time, and there's flexibility in when you can do it."