Get to Know Coach Erica Robinson, Then Tackle Her Treadmill Interval Workout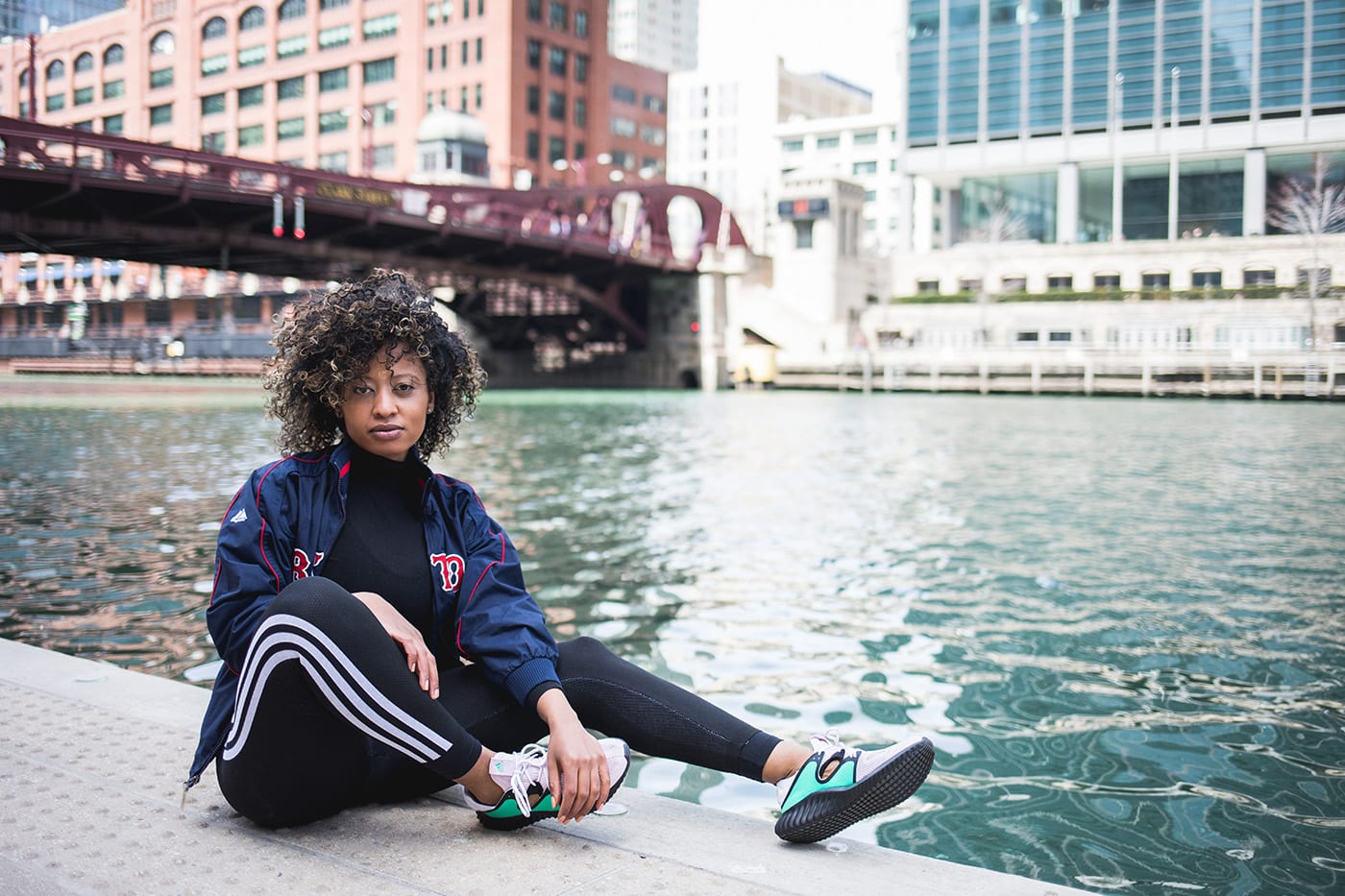 (Try Erica's treadmill workout for free right here)
Coach Erica Robinson is equal parts creative genius, fashion role model and tough-as-nails, intelligent coach. Mobility is huge in her own fitness routine, and she wants to make sure you have the tools in your toolbox to make it part of yours as well. Through SweatWorking, you can work with Coach Erica on mobility drills to accompany her weight-based strength training and running workouts.
Not only does Erica plan her workouts to make you work hard and try something you've probably never done before (hence, her creative genius), she treats you like the athlete you are. Her training protocols incorporate the functional movements you might perform in your daily life, but with her programming, she'll have you performing them to your fullest potential.
And when it comes to running, Coach Erica isn't messing around with her drills. When you plug your earbuds in, expect a challenging set of intervals for 30 minutes, but don't worry – you'll be able to scale the workout to fit your needs. Queue up your favorite running playlist, it's time to push play on Erica's running intervals 1.0 for the next half hour.
Try Erica's running workout
Right now, Erica's running intervals 1.0 is totally free through SweatWorking. All you have to do is download the app and get to work.
Get to know Coach Erica Robinson
In a nutshell, what's your teaching style?
I incorporate movements into your workout that mimic the movements of your lifestyle.
What do you love most about teaching?
I love watching the teamwork and support transpire during group training amongst the clients.
What motivates you to go after your personal best in your workouts?
Knowing that there are no limits to how strong, fast, mobile, flexible, and conditioned I can be keeps me motivated.
Your best advice to anyone who takes your class – in real life or on the app?
Take the workout one moment at a time. Don't be afraid of what you can't do before you even try.
What's your favorite book right now?
The Subtle Art of Not Giving a Fuck, by Mark Manson
Favorite song to listen to while you work out right now?
Kendrick Lamar "King's Dead"
What's your guilty pleasure?
Black Coffee with a whole lot of Honey
Anywhere in the world you could travel to right now?
South Africa
If you take a running retreat to South Africa, Erica, sign us up.
If you try Coach Erica's running workout and like what you try, leave us a rating on the app store. And remember, you can start your 14-day free trial any time to try out more workouts on SweatWorking. Whatever your favorite way to sweat is, you can be sure you'll find something you're looking for.
Download SweatWorking and get on to Erica's workout here! And be sure to follow Erica on Instagram, @iamemarie, to hear the latest updates on where she's training, what new SweatWorking workouts are coming your way from her, and what she's got in store for you for her #TipTuesday.