Prepare to Get Torched By Lyonel Reneau's Upper Body Burn
It was 11 am on a Wednesday and I'd just hit a productivity wall. And when I've been sitting at a computer for hours on end, it helps me to get up and move around if I can.
My first thought was to try to take a hot yoga class nearby, but alas, I didn't have my yoga mat with me (and I didn't really have time to get all that sweaty before getting back to work). Then I thought, a quick run outside could be the answer. But I didn't want to have to think about where I was running, the path I'd take, the pace to keep. No – I needed something immediate, quick, and effective that could get the blood pumping and allow me to get back to work in under an hour.
I pulled up SweatWorking coach Lyonel Reneau's Upper Body Burn and saw that the whole thing required no equipment and would last just 25 minutes. Count. Me. In.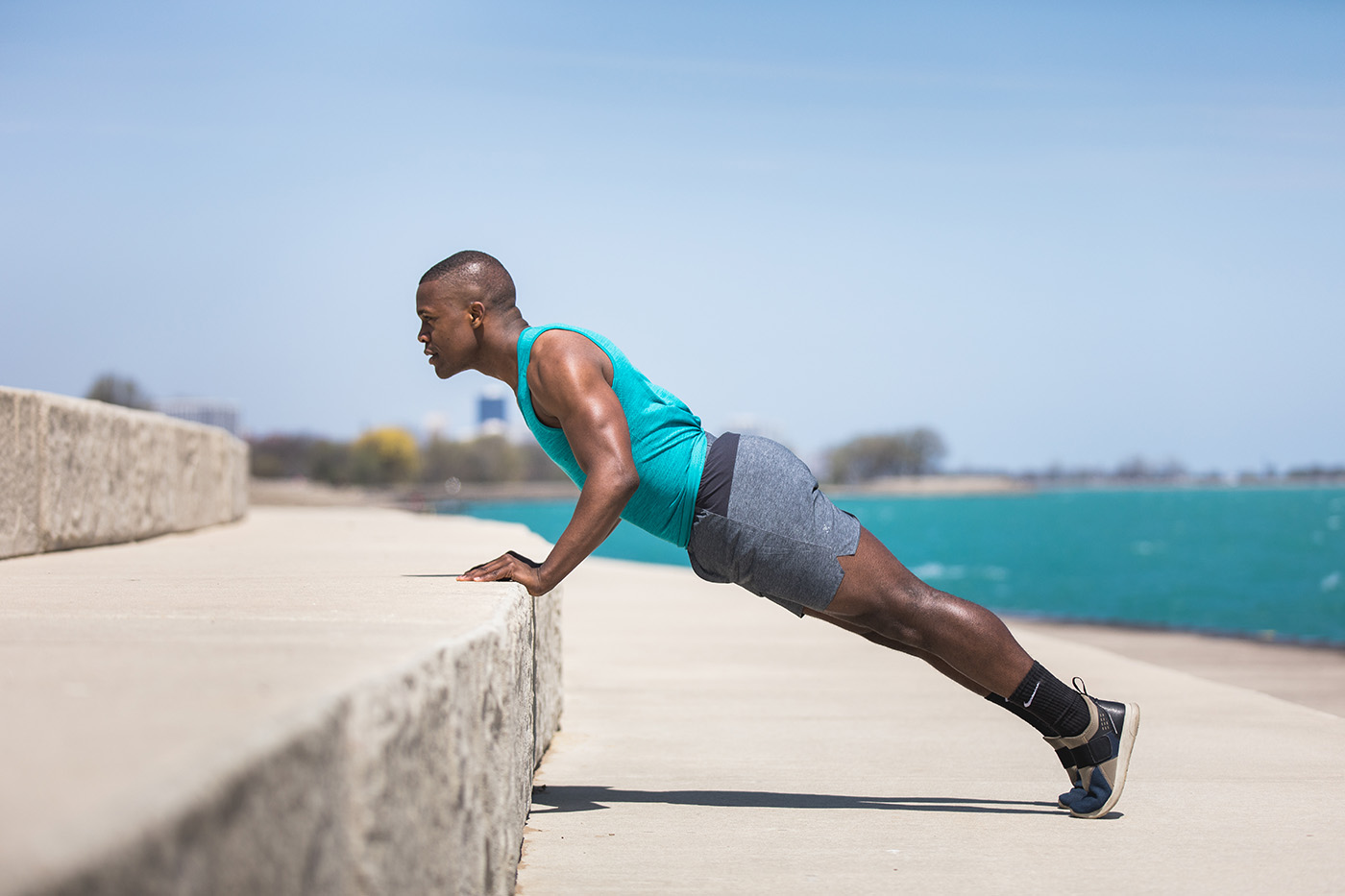 I love workouts likes this for two reasons.
It's complementary
If you're already doing some other workout – a cardio-focused set or leg-heavy day but want a core blast and shorter arm set – this will leave you just-the-right-amount of sore that you'll feel it the next day without being totally obliterated.
It's enough to get the job done on its own
Conversely, if you're like me and only have time to sweat for half an hour or so, this was the exact workout I needed to head back to my computer feeling refreshed and ready to get back to the to-do list.
Ready to sweat with Lyonel Reneau?
When he's not leading classes at Flywheel Sports in Chicago, you can find his total body and upper body workouts on the SweatWorking App. Try his Upper Body Blast on us right here – for a limited time you can access this workout simply by downloading the app, no purchase necessary.
And if you like what you try, download SweatWorking to get started with your two-week free trial. You'll unlock kettlebell, running, barbell, bodyweight, rowing, meditation, yoga and mobility workouts – and more.
Disclaimer: This workout is not intended for the treatment or prevention of disease, nor is it a replacement for seeking medical treatment or professional nutrition advice. Do not start any nutrition or physical activity program without first consulting your physician.