Runstreet NYC Heads to Chicago in April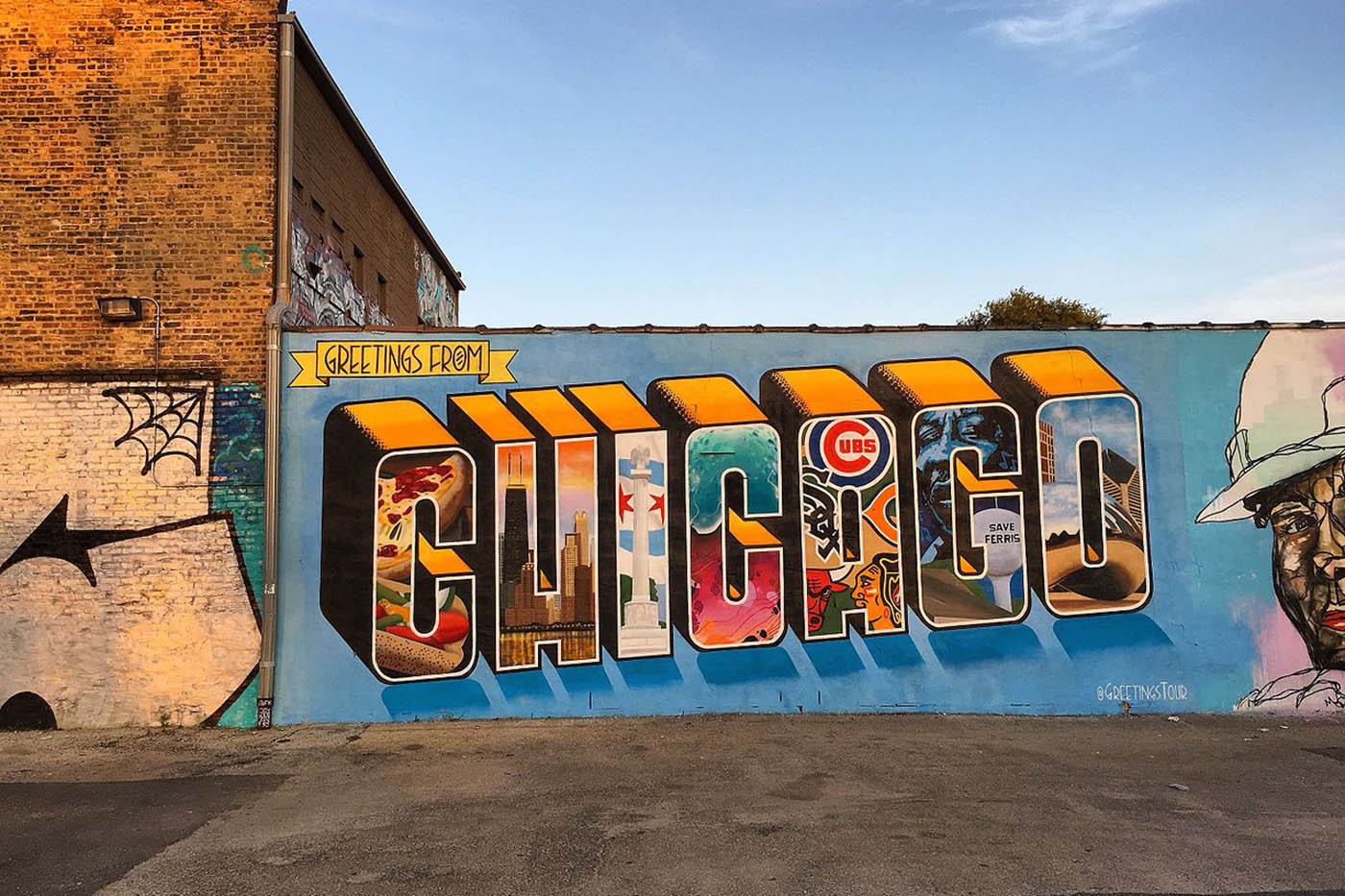 (Photo by Tom Leddy of art by Amuse)
Marnie Kunz found a niche in the running community so specific, no one could have guessed her career would lead her to pursue it. Marnie spends her days curating a unique running group that explores the street art in various New York City boroughs. In two short years, what she started as a fun run concept that allowed her to stay active and explore a new city turned into Runstreet, a regular weekend running group now expanding to Chicago.
Marnie, a journalist and avid recreational runner (and now RRCA-certified running coach) moved to Brooklyn and fell in love with the art she found during her exploratory runs of the neighborhood. Her Instagram posts sparked others to request runs to find the same street art she discovered, and thus the concept of pairing her love for fitness and culture in one event was born.
"I was surprised at people's response [to it], at how many people were into it," Marnie said. "It was just something different because in New York, people can be very competitive [race-focused or marathon-focused]."
The simple idea to create 5K- to 10K-length routes near and around various street art destinations appealed to serious runners who used her group as the shakeout run or break from competitive training. But it was also less intimidating for beginners to join Runstreet since it isn't all about the run.
"We get beginning runners who have said 'I've never run this far!' because they have so much fun they don't realize how far they've gone and it's not so much of a chore," Marnie said.
Marnie took it upon herself to learn as much as she could about the art they found on their runs by studying up on the artists, hunting for new works on their websites and interviewing them for her blog.
In April, Runstreet will partner with Tom Leddy to do its first run in Chicago's Logan Square. Like the runs in New York, the Logan Square run is off the beaten path and highlights beautiful parts of Chicago locals may have missed.
Although Chicago's got plenty of art-filled neighborhoods for Runstreet to use to create routes, Marnie is also excited to share Runstreet with the world.
"I would love to do this in cities all over the world," Marnie said. "There's so much cool art here, in Chicago, Miami, L.A., in London, Brazil – there's a ton. The more I do [this], the more I meet people who might be interested in helping expand to other cities."
Details:
Grab your ticket to April's run here.
Date: April 15 from 2:30 – 3:30 pm
Bag check: Orangetheory Fitness Logan Square, 2251 N. Milwaukee Avenue (close to the California Blue Line station).