We Got Goals: Courtney Belcastro of Title Boxing and Shred415 Dishes
I tried my first boxing class during #SweatworkingWeek last year. I walked away from the night thinking, "What the hell just happened to my body and who was the woman who kicked my butt all the way to next Tuesday?" The answer was: everything, and Courtney Belcastro.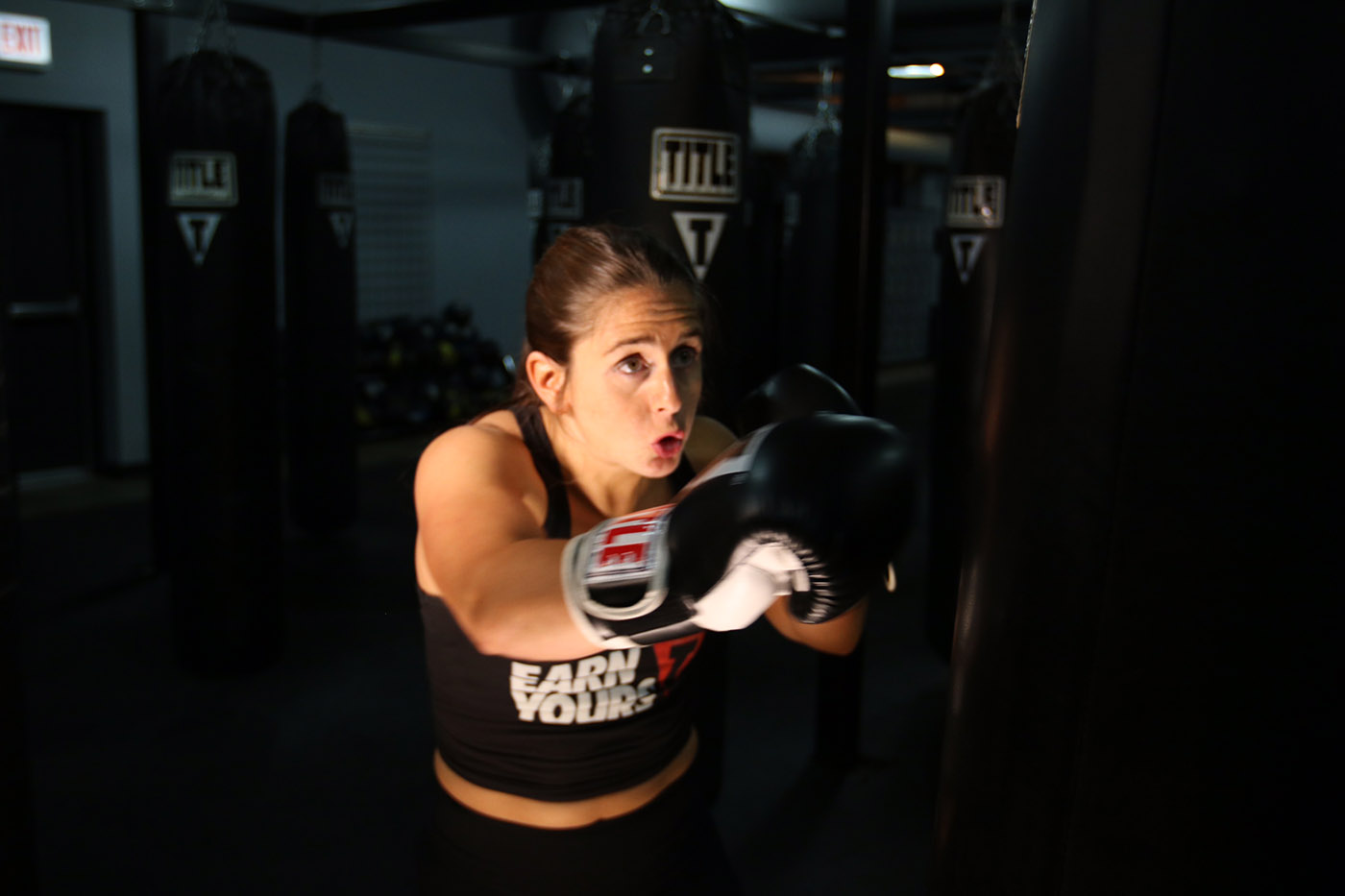 Courtney is a powerhouse of an athlete and a trainer. If you didn't know any better – I didn't until I actually sat down to interview her – you'd think she trains full-time. But somehow, in between making her clients shredded at Shred415 and making her boxing clients work at Title Boxing, Courtney is an Account Manager at Genesco Sports Enterprises. This career woman and badass instructor has some clearly guided goals from 2016 to 2017.
2016 Goals:
For Courtney, the crazy high intensity workouts are her wheelhouse. That's why at the beginning of 2016, she made the goal to create a routine that incorporates other, low-intensity workouts regularly.
"I now successfully do Studio Lagree twice a week," Courtney said. "I've been going consistently for nine months but every time I'm there I think, 'It's so hard!' It's so humbling, but it has taught me a lot more about my body and has made me a better trainer."
While she was expanding her own horizons for fitness, Courtney added to her repertoire of coaching gigs.
"My goal for 2016 from a professional standpoint was to start teaching something new that would give me a new experience," she said.
That's where her love for working out at Shred 415 came in.
"From the moment I first walked in, I've wanted to teach there," she recalled. "Last year I finally got the balls to invite Jeremy Walton to my boxing class. He came to my Friday 6 am class and right after said 'let's do this.'"
Since then, she's built up her teaching schedule to include both Shred415 and Title Boxing Club Lincoln Park. Now that she's well immersed in both communities, her 2017 goals are all about building on that.
2017 Goals:
If low-impact workouts were her addition last year, this year is all about mobility to accompany all the work. That doesn't just mean foam rolling for Courtney. It means dedicating more time to true recovery, like attending deep stretch classes and taking rest days.
"I want to feel better and learn more about my body this year," she says.
In addition to becoming more well-rounded in her fitness routines, Courtney is planning on more education to supplement her current certifications. Personal training, MMA Fighting and prenatal certifications are all on Courtney's list.
And on top of her schedule packed with morning classes at the 5:30 and 6 am hours before heading into work, Courtney still wants to become even more ingrained within the fitness community in Chicago.
Find Courtney at Title Boxing Club Lincoln Park and Shred415 to get a great workout you'll walk away from ready to take on your day.