We Got Goals: Anne Reuss, Personal Trainer at Equinox, Shares Her Story
This past week, exactly one year ago, was the first week on the job for Anne Reuss. She started at Equinox in the Gold Coast as a personal trainer with a simple mission: help her clients push past their barriers every single day in order to reach their goals.
Anne embodies her mission for all her clients. She lives and breathes it everyday because she has one obstacle some of her fellow trainers, co-workers and clients don't have to deal with. Anne became deaf at 18 months old, but that little setback – what could have prevented her from connecting with others – was no match for her love for fitness and the bonds it creates.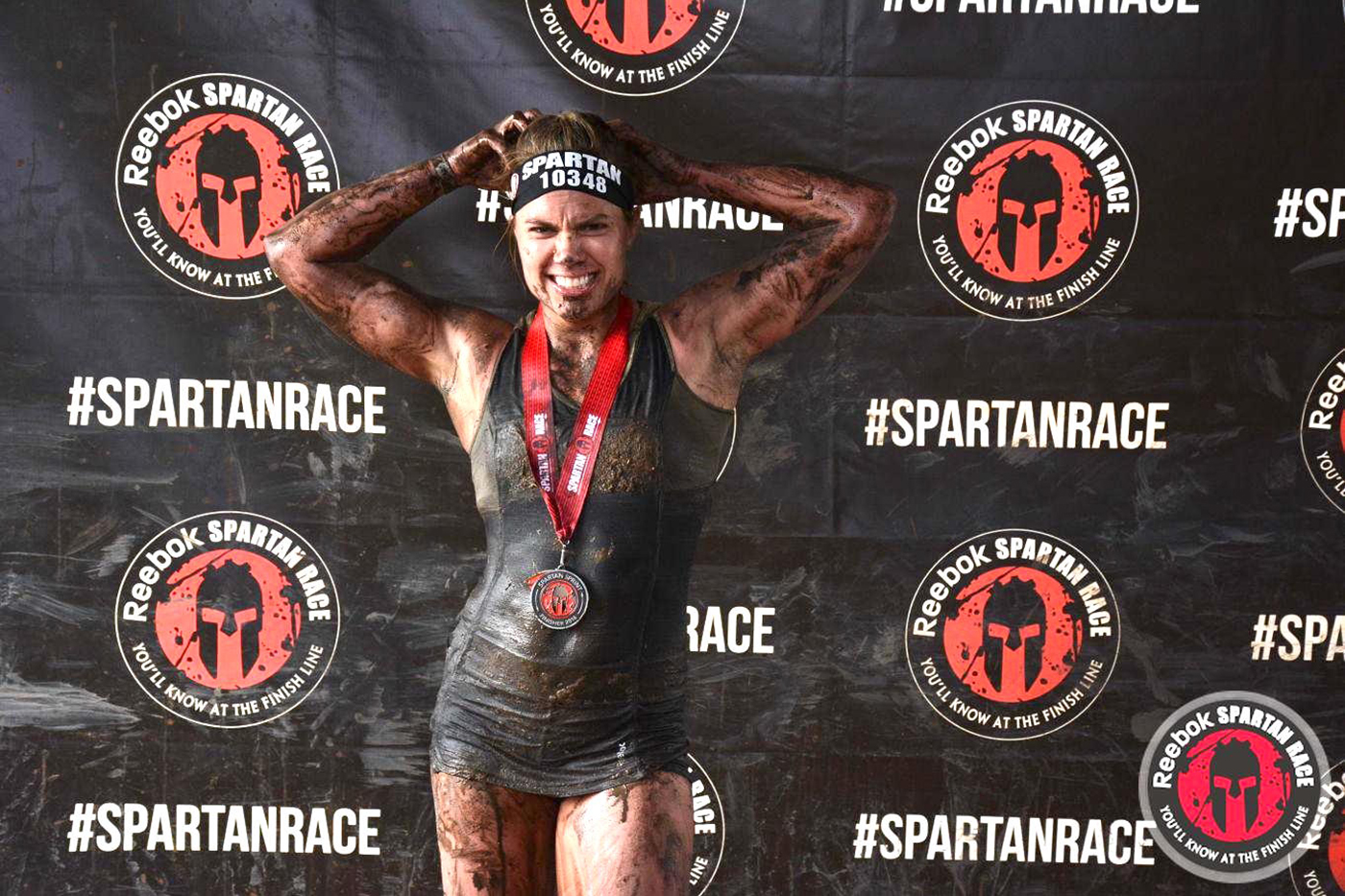 "Fitness is a medium of communication," Anne tells me. "It breaks down barriers."
After Anne rediscovered fitness and athleticism in her adult life, it gave her new fire to push past her own boundaries and inspiration to help others along that same journey, too. "I started working out at the gym, I found weights, I found HIIT (High Intensity Interval Training) programs, I found calisthenics and I was hooked," she says in her bio. "Every weight I lifted, every pound I added, every personal record I broke proved one thing to me and to those around me: I can do this and so can you."
Anne was also among 12 finalists for Reebok's award for America's Most Inspiring Trainer, and when she's not at the gym training clients or herself, she's writing from her heart on her personal blog, LIFT>LIVE>LEAD.
What goal(s) are you proud of accomplishing in 2016?
I didn't realize the hours that came with training and I wasn't used to that. This past year I've gotten less sleep and have sometimes felt all over the place. I've experienced a lot of highs and lows, but I tried to do everything I could to build a client base.
I also still had really strong goals for myself, but it was hard to equally put myself and my business first.
I made it a priority to drink more water in 2016, so that's one goal that started this past year and will carry over into 2017. The only reason I drink as much as I do is because of my Swell water bottle!
Finally, I wrapped up 2016 on a high note by completing a Kettlebell certification workshop led by Dan John. Using a kettlebell in workouts – for myself and my clients – is great because it is so versatile. It lets me act on my philosophy of pushing clients out of their comfort zone in a way that fits their style.
What goal(s) are you working on in 2017?
Now that I'm getting more acclimated to my schedule with personal training, in 2017 I'm not going to sacrifice my personal fitness goals or my professional goals. Personally, I'm aiming for performance. I want to compete in more Spartan races and the CrossFit Games Open. I'd also love to hike the Seven Summits in Arizona this year.
On top of all that, I need to sleep more. I've decided I have to say "no" more. That might mean saying no to training clients at 5 am, even if that's the only time they can do it.
By saying "no" I'll have more time to get to my huge list of books I want to read. One goal for 2017 is to become more well-read. Certifications are great but they're expensive and I know I can learn a lot just by reading, so that's what I'm going to focus on. After a full year of jumping into all that experience, I'm going to take 2017 to apply some of the knowledge I've gained and focus on business growth.
Find Anne at Equinox Gold Coast or at LIFT>LIVE>LEAD.