This Week in Wellness – Scientists Call Exercise a Miracle Drug
From culinary (and coffee) breakthroughs, to more proof that exercise really is the miracle drug, to very timely meditation tips (shameless plug for our meditation #Sweatworking events with Breather and Float Sixty this month), we've been soaking up all that's out there this week in wellness – both internationally and close to home.
Here's what we took away from the last week or so.
Studies show exercise is literally the key to everything.
What if we told you there was something magical that helped you look younger, feel happier and maintain your memory longer? If you needed seven more reasons to run, dance, pick up something heavy or flow, TIME has them. New studies show "that exercise is, actually, medicine. 'There is no pill that comes close to what exercise can do,' says Claude Bouchard, director of the human genomics laboratory at Pennington Biomedical Research Center in Louisiana. 'And if there was one, it would be extremely expensive.'"
Insert happy dance.
More like the University of BAMFs.
This feature by one of our contributing editors, Cindy Kuzma, in espnW outlines the program that's home to some of the most badass athletes in the world. Some of the fastest women at the Paralympic games train with the University of Illinois Paralympic Track and Field team.
The high-performance director for the U.S. Paralympic Track and Field team said "In fact, I don't think there's another program in the United States for any sport that is as dominant as the University of Illinois is in Paralympic track and field."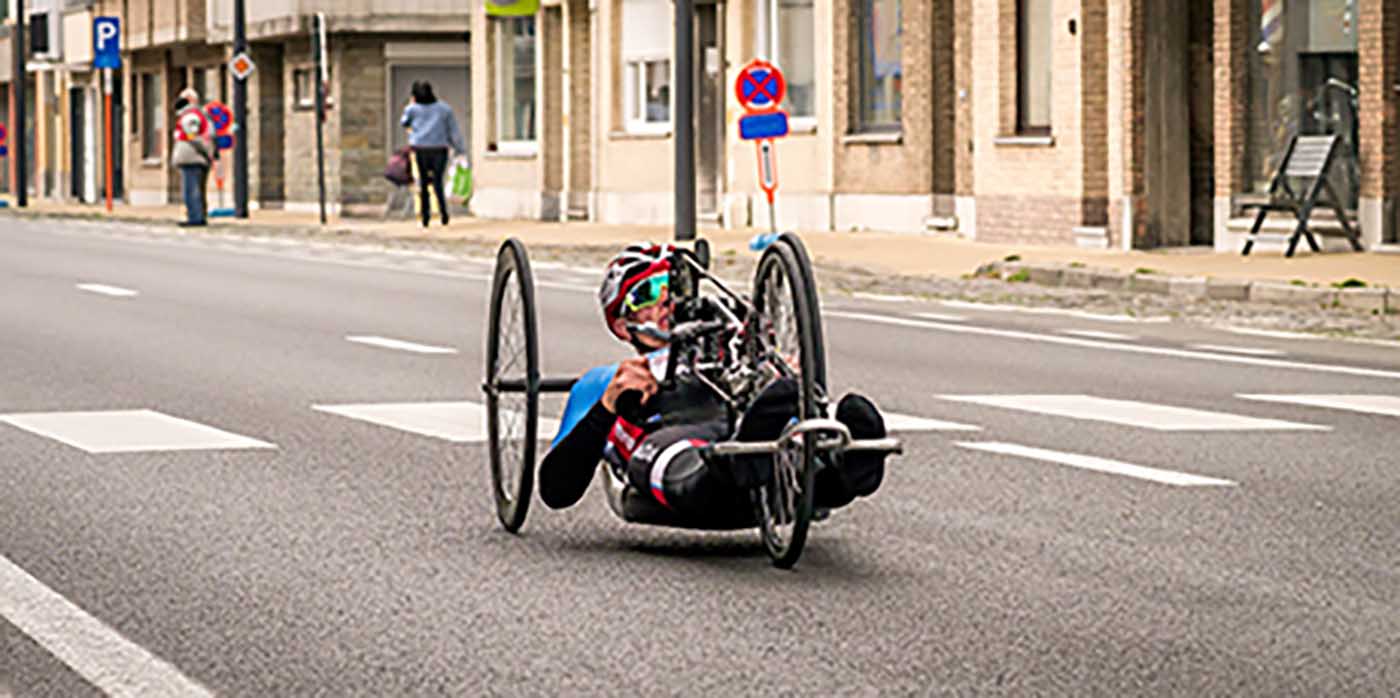 Massage gift cards? For the dogs.  
This post in Runner's World highlights the similarities between canines and humans in terms of  benefits from massage therapy. A clinic in the Chicagoland area now offers physical therapy to pets who have an illness or injury and need rehabilitation. Cue our warm fuzzy feelings – and strong desire to pop into the Anti-Cruelty Society and adopt a pup right now.
That SoulCycle addiction? Might actually save you money.
Where would the funds come from to pay for said doggy physical therapy, you might ask? Perhaps from your own healthcare budget. It's been harped on how exercise can reduce your healthcare costs, but by how much? The New York Times covered a study published in the Journal of the American Heart Association that calculated just what the monetary value of you exercising is: $2,500 each year.
All of this thinking is making us hungry.
The New York Times also brought to light a study in the Journal of Medicine & Science in Sports & Exercise that asserts you might feel more hungry after spurts of heavy mental activity; while that hunger may be in your head it's common to act on it. In an experiment, those who performed physical activity right after being taxed mentally ended up consuming less calories after both.
Make me a Venti of whatever they're having.
The coffee gods have spoken. A coffee drink in a cafe in Australia has drawn attention from CNN as it touts itself as the coffee that contains 80 times the amount of caffeine of a regular shot of espresso. Think about how many burpees in a row we could do on that much caffeine. Currently taking bets …
This just in – there are zero excuses left to skip meditation.
Lastly, this in-depth piece by the New York Times breaks down the reasons for meditation, the basics on how to practice and gives a few guided meditations to listen to. Mindfulness is making its way into every conversation these days and we couldn't be happier.