How to Protect Your Mental Health During the Holidays
Christmas and the end-of-the-year holiday season can be a joyous occasion for many — but for others, well, not so much. Whether you're single or just dread the holidays for your own set of reasons, you're not alone.

In 2014, the National Alliance on Mental Illness (NAMI) found that 64% of people with mental illness say the holidays make their conditions worse, while a 2021 survey shows three in five Americans feel their mental health is negatively impacted by the holidays. (See? Not alone.)

Whether you live with a mental illness or are simply interested in maintaining and protecting your mental health during the holidays, here are some tips on holiday mental health.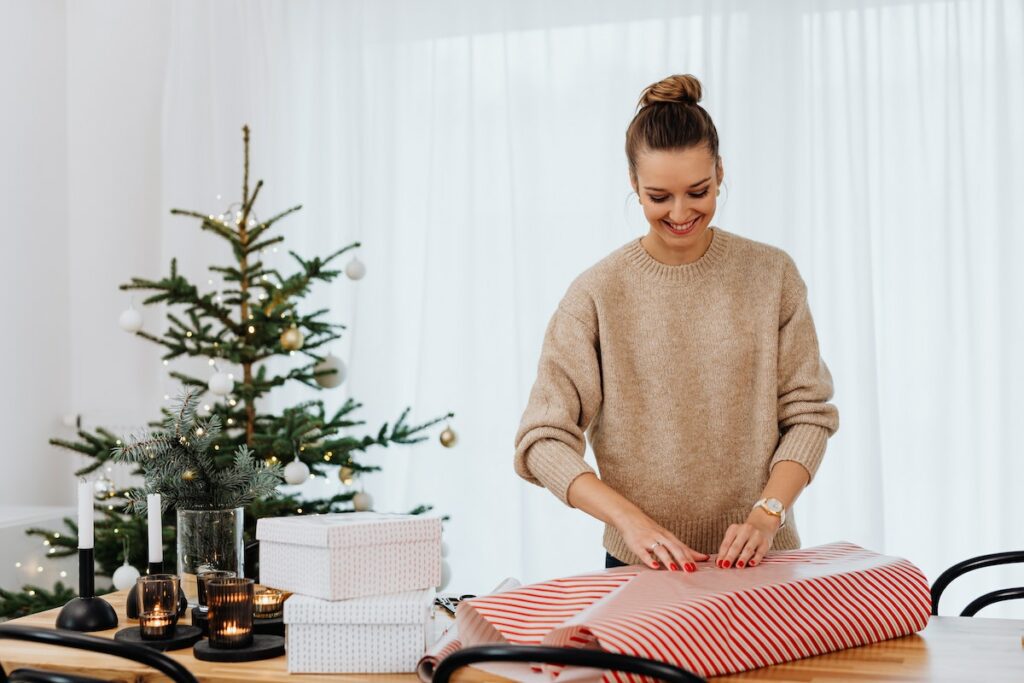 Holidays and mental health
1. Accept your feelings
The holidays can bring up a wide range of emotions in people. Sometimes you can even experience seemingly contradictory emotions all at once.
Try your best to acknowledge and accept your emotions rather than place judgment on them. Whether you feel happy, sad, or both all at the same time, give yourself compassion and permission to allow yourself to sit with whatever emotions you're feeling.
2. Avoid the comparison trap
Oh, the comparison trap. I fall victim to it more than I care to admit — but one of the best ways to maintain and preserve holiday mental health is to avoid comparing yourself to others. (I know, I know. It's way easier said than done. I get it.)

"One of the main causes of stress and anxiety during the holiday season is comparisons," says Sony Sherpa, MD with Nature's Rise. "We often compare ourselves to others in terms of how we look, what we have, or what we are doing, but this can lead to feelings of depression, envy, and inadequacy."
Instead of comparing yourself to others, Sherpa recommends focusing on what you're grateful for in your own life and maybe even using this time to help others who may be struggling.
3. Connect with yourself
Christmas and the end-of-the-year holiday season are all about connection — with others and yourself. When it comes to mental health during the holidays, connecting with yourself is a great way to maintain and protect your mental health.
Journal, meditate, spend time in nature (even if it's cold outside), and find ways to connect with yourself so you can feel connected to who matters most in your life — you! Snowshoeing, anyone?
4. Maintain healthy daily habits
Whether you're hopping on a plane to visit family or hosting friends for the holidays, daily health, fitness, and wellness routines can greatly get disrupted during the holiday season — so continue to maintain your healthy habits and know your non-negotiables. For me, it's morning workouts and long afternoon walks (and probably even longer walks on the days I spend with family. Hey, no judgment.)
Sam Nabil, licensed professional counselor and CEO and lead therapist of Naya Clinic, says exercising is a great stress-buster and can significantly improve your mood. Set aside time for some form of daily exercise and movement even if it's a simple walk around the block or dancing in your living room.

That also means clocking plenty of quality sleep each night (possibly even in a pillow fort), eating well (while enjoying holiday favorites, of course), scheduling appointments with your therapist, and whatever else helps you maintain your mental health.
5. Set boundaries
Ahhh, boundaries. I love them. Boundaries are good any time of the year but especially during the holidays.
Boundaries can come in any form too: boundaries for budgeting on gifts, boundaries with conversations and topics discussed with family, and boundaries on time spent with friends. Think of boundaries as more than just saying no or yes to events. (By the way, it's perfectly okay to say no things too!)
6. Spend time with your pets
Pets provide companionship and unconditional love, says Colleen Wenner, licensed mental health counselor and founder and clinical director of New Heights Counseling & Consulting, LLC.

"They are always there for us no matter how busy we are, so include your furry friend in your holiday celebrations," she says. "You can bake homemade treats, make or shop for a cute holiday outfit, or sit with your pet and play with them while you gift them a new toy. Your mental health will thank you — and your pet will appreciate it too."
Additional tips for protecting your mental health during the holidays
Some other ways to maintain and protect your mental health during the holidays include:
Be intentional in spending time with family and friends and limit it if needed
Give back and volunteer
Reach out to your support system
Seek professional help if needed
Take time off and schedule time to decompress and rejuvenate
The bottom line: This holiday season, take steps to maintain and protect your mental health. (Because if you don't, who will?) Learn to recognize your holiday mental health triggers so you can combat them before they lead to a mini-mental meltdown. With a little planning and some positive thinking, you can find peace and joy during the holidays.
For additional tips on holidays and mental health, please check out the National Alliance of Mental Health.