How Gen-Z is Changing Workplace Culture – For Good
In September 2008, I was sitting in high school Social Studies when I noticed that my teacher looking anxious. Mr. Wood told the class that the stock market collapsed and said, "The world as we know it is over."
At the time, I thought he was being dramatic. Now, I realize that he was maybe being a bit too casual. 
So, why I am bringing up the financial crisis of '08 when I'm supposed to be talking about Gen-Z in the workplace? The financial crisis led to the Great Recession, which deeply shaped how Gen-X and Millennials engaged with the workforce. After the Great Recession, I was told that getting a job was hard and once I got a job, I needed to keep it at all costs. When speaking with others in the Gen-X and Millennial cohorts, I hear of similar experiences. We all saw the major challenges that people seeking employment faced, which changed how we interacted with the workplace. 
Fast-forward to 2020 when our globe endured another crisis, the COVID-19 pandemic. Gen-Z was beginning to enter the work-force. While at the beginning of the pandemic many people lost their jobs, eventually, the nation got a handle on things. The labor market re-opened leaving all types of jobs open for Gen-Z to scoop up. So, while Gen-X and the Millennials were engaging with the workforce with a scarcity mindset, Gen-Z came into the workforce when there were numerous job openings, meaning they had all the power. 
I take the time to chat about the crises that shaped how our different cohorts engage with the workplace because I think it's important to know how we all got here. It is easy to have our feathers ruffled when we see younger people come in and ask for change. Most of us are creatures of habit, and change is scary. However, once we get comfortable with the change, we can see how it is mostly good for mostly everyone.
So – without further ado – here are the top five ways that Gen-Z is changing the workplace culture for good.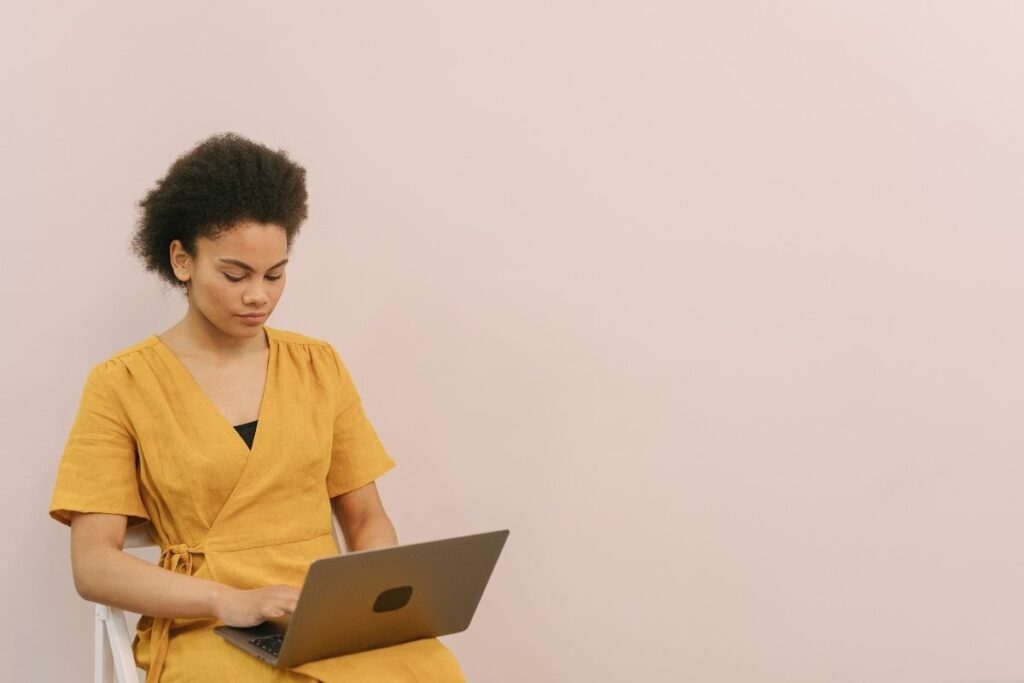 What to know about Gen Z in the workplace
Gen-Z is values driven in their career search.
While those in Gen-Z are chided for being "too woke," this cohort can at least say they put their money where their mouth is. Many members of Gen-Z cite their values as why they turned down a job – even jobs that have historically been in high demand (like a career at Meta). They say that they are unable to work somewhere that is misaligned with their values. Gen-Z will make-up 27 percent of the workforce by 2025. By refusing to work for an organization that doesn't represent their values, Gen-Z may pressure organizations to make positive, lasting changes. 
Gen-Z pushes for fair compensation and transparency in hiring practices.
When I graduated from college, nobody taught me how to advocate for a fair salary – or even what a fair salary and benefits might look like. At my first full time job, I was just grateful to have income and paid little mind to my benefits. Thankfully, Gen-Z is entering the workforce with a bit more know-how.
Research shows that Gen-Z is entering their hiring conversations asking for fair wages and benefits. They may ask for employer contributions to retirement funds, tuition reimbursement, and financial counseling. Gen-Z is also challenging their employers to be more open about salaries for organizational transparency.
Gen-Z desires flexibility that makes sense for their job expectations.
One part of working from home that I've enjoyed is that when I'm not actively working, I can take care of other needs, like doing laundry or walking my dog. If I didn't have anything to do at the office, I scrolled through social media and counted down the minutes until 5 pm.
Gen-Z is challenging the status-quo of the nine-to-five workday. Employers report that their new staff-members are asking for flexible schedules that are more representative of how they are spending their time. If they finish their work at two pm, they ask to leave. If their work does not require them to be in the office, they ask to work remotely.  Gen-Z wants their work-day to be functional to their life. Honestly, I wish I had had the foresight to make these requests myself. 
Gen-Z promotes diversity, equity, and inclusion.
Gen-Z is the most diverse cohort racially and ethnically in United States culture to date. Unfortunately, 67 percent of Gen-Z members report experiencing or witnessing discrimination in the workplace. These experiences have led members of Gen-Z to have high expectations regarding how their employers support and promote diversity. These expectations can lead to a safer workplace for those who have previously experienced marginalization. 
Gen-Z says no to hustle culture, and yes to work-life balance.
Millennials represent hustle culture (says the woman who writes as her side-hustle). Gen-Z recognizes that engaging in balance can lead to more workplace success. Because Gen-Z began working during the early stages of the pandemic, they became accustomed to prioritizing balance and self-care. Now that the workforce has somewhat returned to its pre-pandemic speed, Gen-Z wants to maintain the balance that they've had all along. Because employees currently have more power in the decision-making process, balance can be prioritized.
Though the various age cohorts can often be pitted against each other, we can all learn how to use our strengths to work together. There is power in numbers, and Gen-Z is teaching us all how to wield that power for the greater good.