Equal Pay Day: Try This Free Salary Negotiation Workshop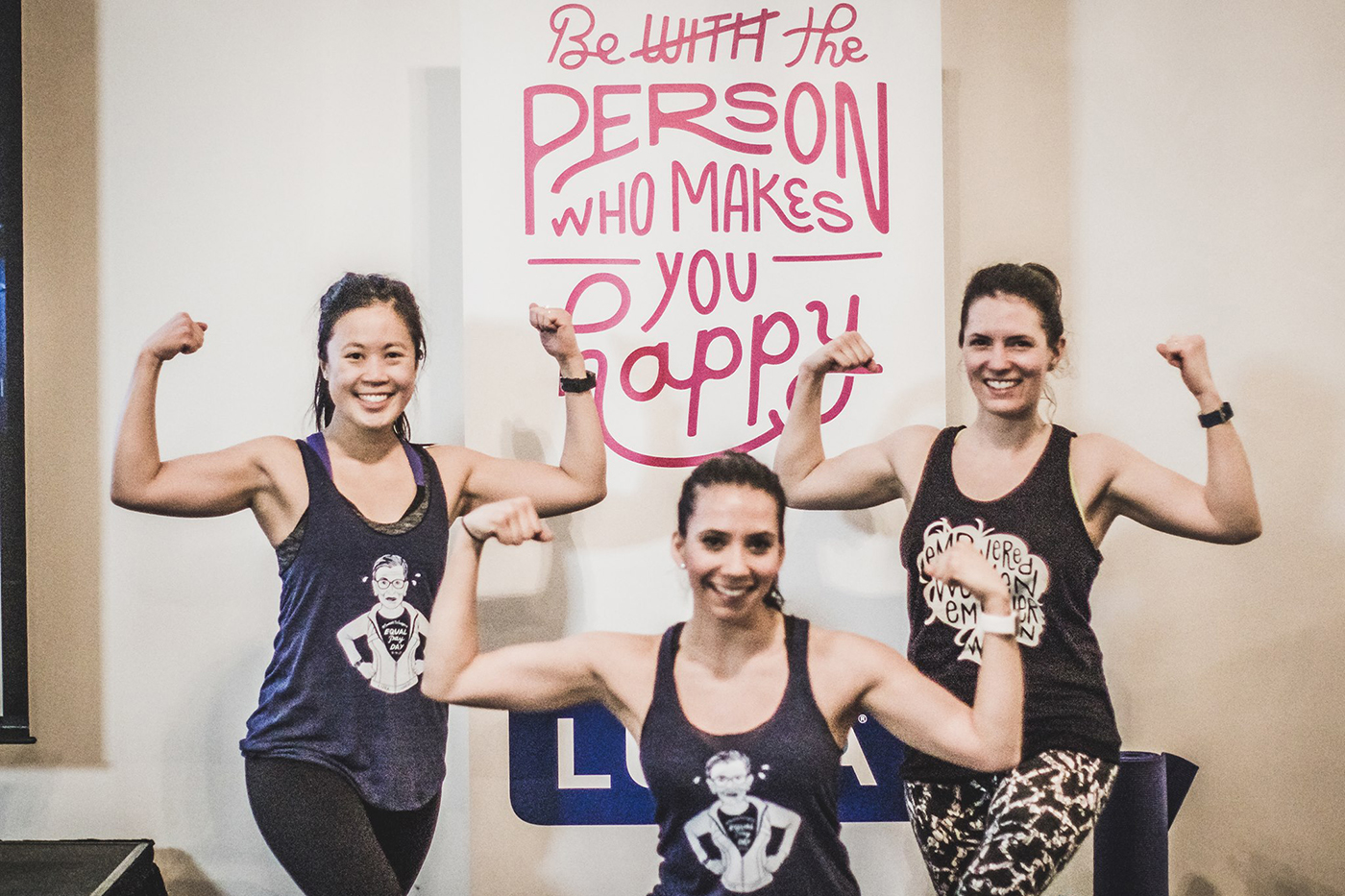 (Get started with the free salary negotiation workshop right here)
Imagine the best workout you've ever had. The endorphins you created during your sweat sesh, and the good vibes you felt finishing your class, lifting session, or running route. For a long time at aSweatLife, we've talked about how what you do in the gym impacts how you live your life outside of it. The energy you create as you set goals for your physical workouts carries over into how you set goals for your life and your career.
So when we decided to do something around Equal Pay Day (in 2017, 2018, and now, in 2019), we knew it would be the perfect place to truly talk the talk and walk the walk.
If you were to browse any number of articles from aSweatLife, you'd likely find out how much we love talking about goals (heck – we even started a podcast to focus solely on them). But what better way to emphasize that how you set goals on the gym floor impacts how you set and accomplish goals in the board room than to pair a workout with an actionable salary negotiation workshop in partnership with the AAUW?
To acknowledge Equal Pay Day in 2019, we'll do just that. In addition to live events in five cities across the U.S. (read about them here!) we're teaming up with the SweatWorking App to create a series of *totally free* workouts and a salary negotiation workshop for you to access, no matter where you live.
Equal Pay Day 2019: I want in on the action. What do I do?
Download the SweatWorking App right here and you'll automatically have access to all of the following workouts and this salary negotiation workshop – totally complimentary.
The workouts range in length. Take them on solo or pair them together to create the workout mash-up of your dreams with some of the best coaches in the country. Click the links below from your smartphone to go right into the app.
I'm ready to get to work. Tell me more about the salary negotiation workshop:
Access the free salary negotiation workshop in partnership with the AAUW right here on the SweatWorking App.
In this workshop, you'll be given the tools to build your case as you approach the difficult conversation of salary negotiation. Donna Jean Simon, our expert guest from the AAUW, will outline the elements of your case and share resources that will help you know what salary range is best for you to target.
To accompany this digital workshop, this take-home worksheet goes along with the work you'll do during the workshop and is yours to download and print. The first page will ask you for your input, and the back page offers additional sample negotiation language.  
(Get the worksheet to download or print right here)
And most importantly, this workshop offers the perfect tools to help get you started. The AAUW built additional programming, Work Smart and Smart Start, to address the gender pay gap on a global scale. These training courses are also free to do. Included in the Work Smart and Start Smart programs, these workshops teach you how to:
Identify and articulate your personal value
Develop an arsenal of persuasive responses and other negotiation strategies
Conduct objective market research to benchmark a target salary and benefits
About the wage gap, including its long-term consequences on your career
You can take the course anytime, at your own pace. Sign up for AAUW Work Smart Online here and become an advocate for equal pay.
Tell me more about AAUW:
The AAUW's mission is to advance gender equity for women and girls through research, education, and advocacy.
Around since 1881, AAUW (American Association of University Women) is a non-profit, non-partisan organization that works to champion equity for women and girls. Today, AAUW focuses on the three critical areas where we can make the biggest difference in the lives of women and girls—education and training, economic security, and leadership.
Learn more about the AAUW and the mission to share training with 10 million women to negotiate fair and equitable salaries and benefits by 2022, and to end the gender pay gap by 2030 right here.
Let us know!
Did this post help you get closer to achieving one of your goals?