Why We Need to Break Our Scarcity Mindsets
Content warning: This piece briefly mentions an eating disorder.
I am not doing enough. I am not enough. I do not deserve to spend money on myself right now because I have to save for emergencies later. I need to be really picky about how I spend my time so I don't burnout.
These are all some of the more extreme thoughts that run through my mind rather regularly—and have been some of my greatest limiting beliefs.
No matter if it's in the context of work, money, power, or love, many of us are subject to these feelings of not having or feeling like we are enough. These beliefs are ones that I have really tried to further understand and dismantle within my own understanding. Last year, I learned new vocabulary to describe these feelings as part of the "scarcity mindset."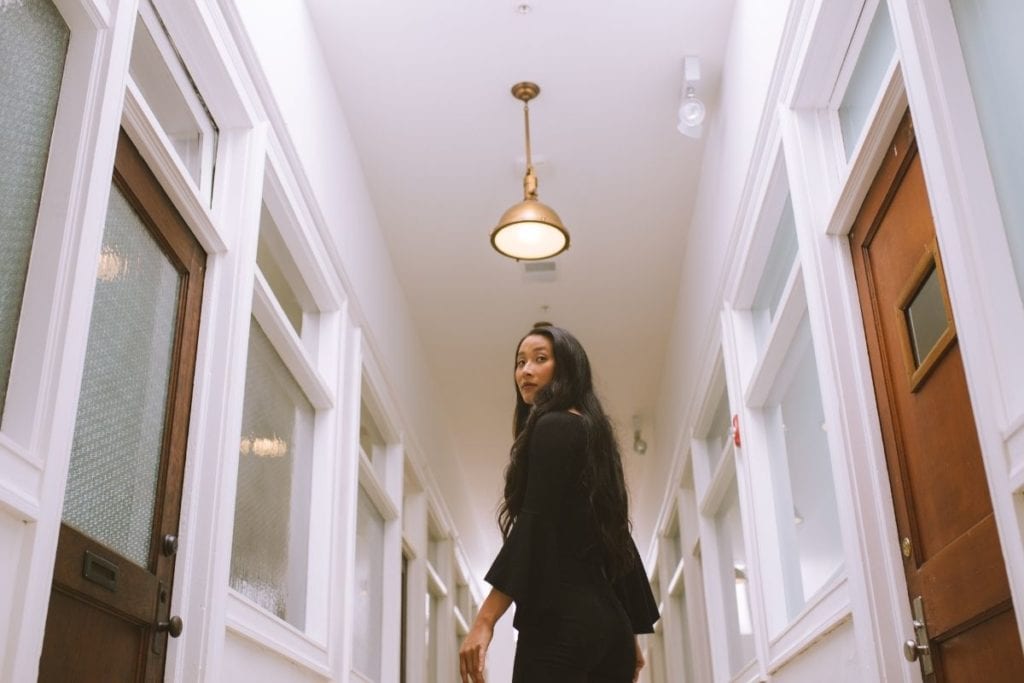 What is the scarcity mindset?
In simple terms, a scarcity mindset leaves you feeling like you never have enough. It manifests as anxiety that you are either not enough, or you do not have enough to be treating yourself or sharing with others. Conversely, the abundance mindset refers to the paradigm that there is plenty for everyone. As this Forbes article states, "While scarcity focuses on what we don't have, abundant thinking is an attitude and mindset that focuses on what we do have. It allows us to see possibility rather than limits and can shift our perspective."
The limitations of a scarcity mindset
For me, my scarcity mindset manifests in two major ways: first, I feel like I'm never doing enough. No matter what I accomplish or what I produce in a day, I have been conditioned into thinking that I should always be doing more. I am never living up to the high expectations I have for myself—so in turn, I am inadequate. It sounds really sad when I say this out loud, but it's genuinely how I often feel at the end of my days.
Moreover, my scarcity mindset creates this barrier for how I treat myself. There are numerous instances in which this fear of not having enough security put me into risky and even dangerous places.
For the last few years, even as I have found greater financial security for myself, I am still constantly concerned that this security is going to disappear completely. For example, even though I am privileged enough to have the resources not to worry about not being able to afford food now—I still have this anxiety about being sparing with how much food I eat in my fridge, worried that I might run out. And when I do have food available, I lose any sort of self-awareness with hunger and just want to fill myself until my stomach hurts. 
My anxiety about not being or doing enough makes me obsessed with working, and I have a hard time letting myself spend more time enjoying my life and in the company of others. These are behaviors and choices that I am not proud of, and it took me getting to a rather low mental health point to really understand that this scarcity mindset was something I needed to actively work to debunk.
My scarcity mindset has fostered disordered eating and limited my social life so much, and it's so hard to escape from. The craziest thing about the scarcity mindset is that I am the primary person it is holding back. While I might not spend on myself, this choice is actually just limiting my own health and my ability to continue showing up with my fullest self—both in a personal and professional sense.
The benefits of an abundance mindset
In an article by The Harvard Crimson investigating the scarcity mindset, we see that there is a direct link between this mindset and one's mental and physical health. The article includes a study conducted by Canadian researchers and offers a surprising peek at what we can achieve by rejecting the scarcity mindset that we've been conditioned to maintain. 
After rejecting this mindset, "a vast majority of participants reported improved physical and mental health. Many quit or reduced their use of tobacco and alcohol. Not to mention more exercise, better diets, better jobs — over a quarter enrolled in school or training programs, and nearly half of respondents said they volunteered more often. People were able to spend more time with friends and family and on activities they enjoyed outside of work." It is clear that, when adjusting from a scarcity to an abundance mindset, the benefits we reap are bountiful.
Three strategies for shifting to an abundance mindset
After finishing treatment for my own mental health last year, I have tried to enforce more check-ins with myself about actively working to exist from an abundance mindset, and as the aforementioned article mentioned, it has already had drastically positive effects in my life. Here are three strategies that have helped me shift to an abundance mindset:
Surround yourself with people who live with abundance
In my professional life, I have invested more in surrounding myself with brilliant people — people who fully support others by actively building them up and holding them accountable. It's scientifically proven that your thoughts and actions will echo those of the people you spend most time with, so choose wisely and look for those who see abundance in their everyday choices.
Practice gratitude in your daily life
It's vital to take a moment of gratitude in our busy day-to-day lives. This doesn't have to be anything huge; it can be as small as thinking "I have been healthier by investing in my own physical and mental health. I'm grateful for an amazing yoga session today and that I fully allowed myself to enjoy the present moment." Not only does incorporating gratitude shift your thoughts to one of abundance, but expressing feelings of appreciation and thanks can also boost your mood drastically! 
Seek possibilities
For those of us who struggle with the scarcity mindset, we often tend to think negatively and undermine our self-worth. Instead of seeing mistakes or failures, shift your mindset to see the possibilities! For example, a failed job interview could act as the redirection you needed for finding the job of your dreams. When we see each failure as an opportunity, we are actively choosing a mindset of abundance over scarcity.
The first step to releasing this scarcity mindset is to ensure that we are leading from an abundance of love for ourselves and others — we start this process by being truly honest with ourselves.