How to Run Slow, So That You Can Run Fast
As a novice runner training for my first marathon in 2015, I assumed that all I would need to do is put one foot in front of the other. Looking more closely at my training plan, I saw numerous types of runs like tempo workouts, track, easy runs, and long runs. I felt like I was learning a foreign language and I did not quite understand why "easy runs" were included in the prescribed training. If the workout wasn't hard, was I really going to improve?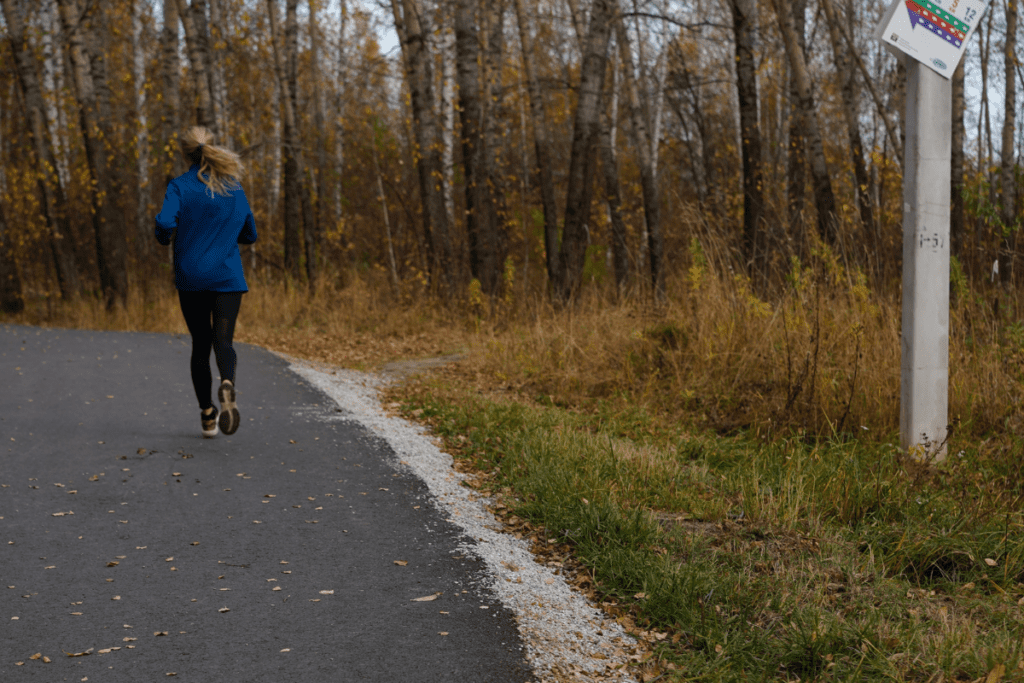 While The Tortoise and the Hare makes for a great nursery read, I did not think that it applied in "real" running. Naturally, I was wrong. It was not until I started taking my easy runs more seriously that I noticed major gains in racing. Why is it that easy runs are such a valuable part of training?
The research
Whether you are training for your fastest mile or your first marathon, you will find that a well-made training plan includes at least two to three easy (or recovery) runs each week. According to Runner's World, you utilize your slow twitch muscle fibers. These fibers are full of mitochondria, aerobic enzymes, and have a high capillary density. By running easy, you are able to support your body in building larger stores of these three elements which are key ingredients for improvements in run performance
Easy running also creates space for your mind to have a break while training. Harder efforts like tempo runs and long runs often require a high amount of mental engagement. Easy runs allow for movement without the same amount of focus. Instead of being concerned about pacing, you can focus on enjoyment.
Easy running is not only reserved for those who are new to the sport. Elite runners spend a significant portion of their training in the easy zone so that they can be refreshed for their harder training runs. Eliud Kipchoge, the world's fastest marathoner takes his easy days seriously. His fastest official marathon time comes in at a speedy 2:01:39 putting his pace at 4:38 per mile. When he runs easy, he typically starts his pacing at around nine minutes per mile. 
How to improve your easy runs
Looking at Kipchoge's easy run pace made me reflect on my easy runs. I realized that I was likely running them too fast which is relatively common. Below are some tips for how to improve your easy run and integrate into your training.
Determine what an appropriate easy run pace is for you. I am currently working towards qualifying for the Boston Marathon – #BHAGS – and that means I need to reduce my marathon speed. To run a 3:40 marathon (which is not quite a BQ) my goal pace is 8:24 per mile, but my easy pace is eleven minutes per mile. I determined this pace by utilizing a mile trial and a running pace calculator. You can also utilize heart rate zones to determine your easy run zone.
Start on a treadmill or use a watch for guidance. When I first began running easy, eleven minutes per mile felt unnatural to me. I set my watch up to beep at me if I was running to fast to help me maintain an appropriate pace. I have also set the pace on a treadmill and let that tool guide me.
Team up with a running partner. Running partners can be helpful in a couple of ways. One way to engage with a running friend to run easy is if you both have the same goal pace. That way you can hold each other accountable. Another way to engage your easy run is to run with a friend whose aerobic paces may match your easy pace. While you may not train together regularly, this may be an opportunity to connect. My partner is much faster than me, but we enjoy running together so I will get harder runs in by running with him on his easy days.
Run easy on days that follow or precede speed work or long runs. Easy runs are meant to support your body's recovery. Running easy the days before and after hard efforts will allow your body to recovery more efficiently.
Dress appropriately. At the time of this writing, it is January in Chicago, meaning it is not exactly a runner's paradise. When I do my easy run outside, I dress a bit differently than I do for a more challenging run. I know that my heart rate will be slower and my body temperature will not rise as quickly. This means that I dress more for a brisk walk than I would for a run. Also, dress according to the amount of time you plan to be outdoors to reduce sun, wind, water, or cold exposure problems.
If improving your run game is a goal of yours, improving your easy run is your new secret weapon. Try adding a few easy runs to your weekly routine, and you will see quick improvement.