This Simple Game Will Help You Have Hard Conversations—With Empathy
This post was written in partnership with Actually Curious. As always, we only write about products, brands, and experiences we truly love.
One of the (many) things we learned over the past year—especially in the wake of the Black Lives Matter movement—was just how hard it can be to have conversations about diversity, equity, race, and inclusion. We found ourselves tongue-tied with even our closest friends, and we had no idea where to even begin when it came to asking our employers about their goals for an inclusive workplace. Those kinds of conversations aren't exactly casual—but we need to have them, and we need to have them often.
The brains behind Actually Curious saw that roadblock as an opportunity, and they quickly created a Human Rights edition of their Beyoncé-approved card game. The Human Rights edition sparks conversations that spread the knowledge and empathy needed to champion equality for all. These questions aid discussion on diversity and inclusion, LGBTQ+ and women's rights, mental health, and beyond.
"We looked to the wisdom of our community to guide us," the team tells us. "We reached out to leaders across various specialties within human rights; DEI, Women's Rights, LGBTQA+ Rights and beyond. We collected over 500 questions and kept refining until we had 52 thoughtful questions that help us all go really deep in exploring our biases and judgements."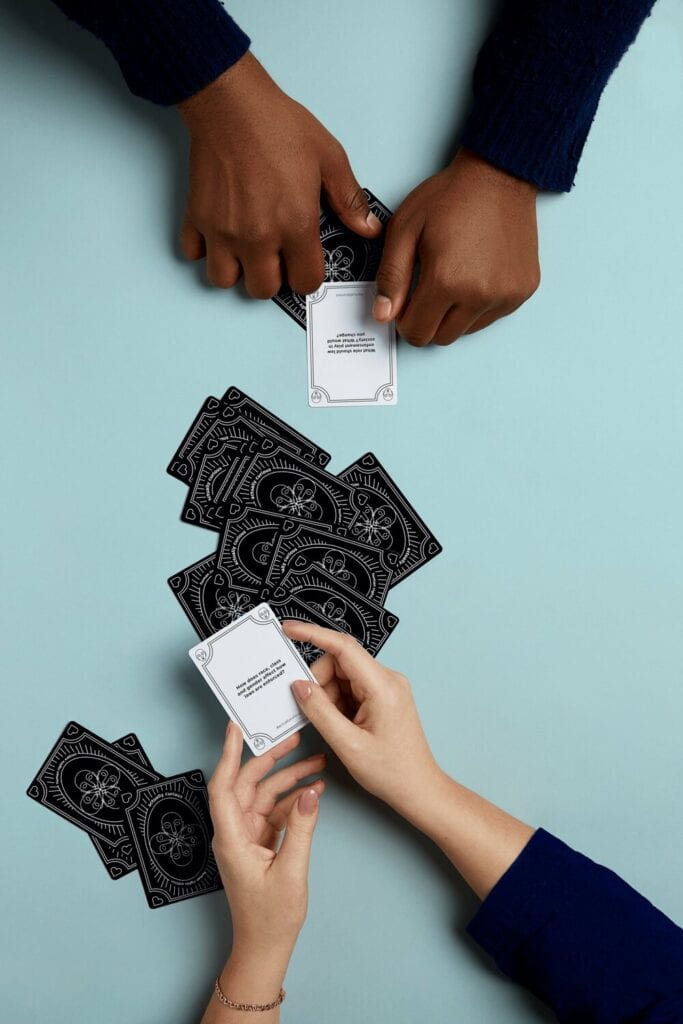 Plus, for a more gym-centric metaphor, these cards help you build empathy like you'd train any muscle. Hence, why founder Michael Tennant leads empathy workouts as a way to teach others to lead with compassion.
"Our core audience told us the Human Rights Edition was what was needed," says the team. "Community-minded people, from students, to the spiritual and empathetic leaders, to activists and educators on the front lines of anti-racism and the fight for emotional safety and well-being. This deck will be an important tool for our Empathetic Leadership workshops, including our upcoming Juneteenth collab with Kira West and Taylor Rae Almonte of ACTIVISM entitled 'Empathy in Action Workshop' where we are combining boxing, anti-racism and empathy training to help you strengthen you mind, body and heart for the ongoing fight for empathy and freedom."
Click here to purchase a deck of the Human Rights Edition of Actually Curious. Or, for a more guided approach, join Actually Curious and ACTIV-ISM for their Juneteenth Celebration on Saturday, June 19 at 11am Central. This workshop will combine a boxing-inspired workout with anti-racism education, an empathy-building workshop, a mindfulness practice, and a journaling exercise to help you strengthen your empathy muscles and resilience.