How JagFit Overcame Opening During a Pandemic to Earn Their Customers' Trust
This post is in partnership with JagFit. As always, we only write about brands, products, and workouts we truly love.
Opening a gym is difficult in the best of times. But what if you'd worked, budgeted, sourced, and hired for months—only for your dream gym to open up barely three months before the COVID-19 crisis?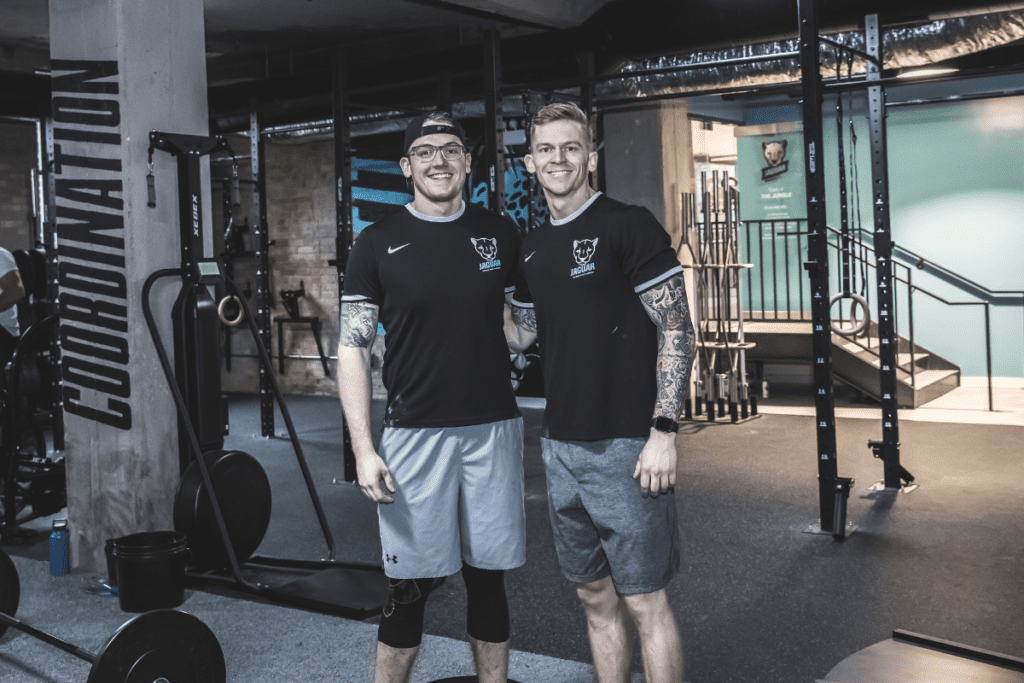 That's exactly what happened to Matt Powles, founder and head trainer at JagFit Chicago. Here's how he handled opening a gym during the pandemic—and what his new business plan looks like today.
The inspiration behind JagFit
After years in the CrossFit world, including doing CrossFit competitively, Powles loved the workout—but he kept getting injured.
"Tearing my rotator cuff was the final straw," he remembers. "And I noticed others in CrossFit getting injured too."
Realizing that he needed to take care of his body, Powles joined a big box gym in Chicago and started making his own workouts. In doing so, he found a passion for programming and a desire to take the principles of strength, conditioning, and collegiate athletic training and merge them into a CrossFit style class.
"We wouldn't have everything scored, we would stay away from high complexity movements, but the workout would still be gritty and intense," Powles says of his vision.
At the time, Powles was deep in corporate America selling escalators and elevators, and he'd never trained a group fitness class before. But upon opening in December of 2019, he was on the schedule and the gym was in business. JagFit offers two different class formats with programming that considers overall loads on different movements patterns and the central nervous system to avoid overtraining.That way, Powles says, members are able to come several days a week without injuring themselves.
A slow start…
Powles knew that it would take a little while to drum up business, but he was still surprised when the gym was only seeing a few clients a day for the first two months.
"We hired a marketing company, we did Instagram and Facebook ads, we handed out fliers in the cold weather," he explains. "It was just that month before coronavirus that we were starting to turn a corner and get traction."
Somewhat luckily, Powles knew from past professional experience how to plan and budget for different financial scenarios.
"At least those months we had to be closed, we had never planned to be financially profitable anyway," Powles reveals. "We had financially planned very well, and we weren't dependent on member revenue."
In fact, little did Powles know that he'd already created an Excel spreadsheet for the pandemic—his "scorched earth" financial projections spreadsheet.
"I made three different Excel forecasts: one for 'the world is crumbling,' one that met modest expectations, and one that was more optimistic and allowed us to consider expansion," Powles shares. "All our finances were based off the 'world is ending' one, and we hoped it would be somewhere above that." With that in mind, JagFit had conservatively planned to be profitable in July or August of 2021.
…and then a pandemic forces a pivot
In February, the first coronavirus case hit the U.S., and Powles knew that a shutdown order was going to come from the governor. While JagFit kept operating as long as they could, they made a virtual plan that they hoped would help them grow their audience.
"We did two classes a day on Instagram Live, and then we'd post them to IG TV—but we didn't charge for anything," Powles says. "People we reached on Instagram gave us more of a following, and they appreciated the online workouts—so when we did reopen we saw a big uptick in traffic."
And during that time, Powles and his brother (who's also his business partner) stopped all other forms of marketing to save money.
"We stopped other advertisements completely. We'd occasionally promote posts to gain a following, but our MO was not to spend money on marketing when we don't have the opportunity to generate revenue," Powles explains.
Re-opening and re-writing the plan
Once gyms were given the all-clear to re-open (with limitations), Powles and his brother added personal training to their services to help supplement their capped group classes.
"It wasn't a service we offered at first, but we had people reach out, so we added it," he says.
They started with outdoor classes and then, once allowed, they moved to in-studio workouts with adjusted programming that ensured no one was sharing equipment.
"It's not ideal," Powles laughs. "But it's so nice to have people back in."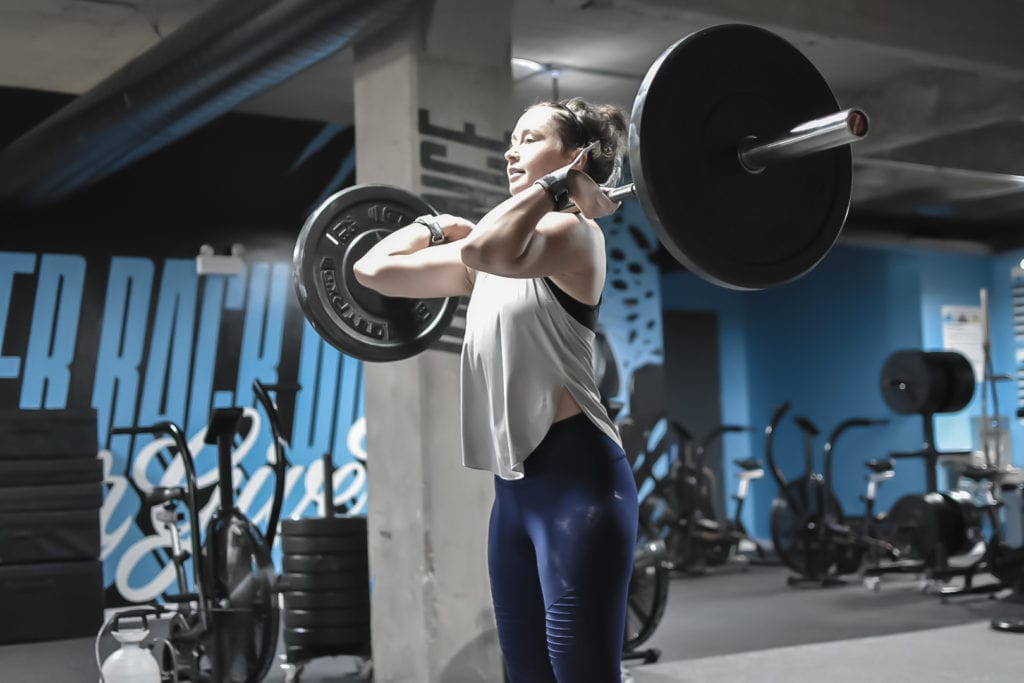 To add to their virtual content, JagFit is also building a video library to be released soon that will include 45-60 minute Kinstretch videos. Powles recently became Kinstretch certified, and one of his passions is helping clients improve their major movement patterns so they can perform at a higher level in class.
And, as an added layer of security, JagFit has focused on mostly bringing new members in through referrals.
"Our members are a pretty loyal bunch, and most come in four or five times a week, so our focus has been on keeping the area as safe for them as we can," reasons Powles, who also has an autoimmune disease. "If we have new people coming in and nobody knows them, I don't know how responsible they're being outside the gym, if they're going to house parties, or interacting with a ton of people. I don't want them risking the health of our members."
Their advice for other new gym owners struggling right now
Skip the marketing, advises Powles, and focus on your members and your product.
"Your members are your biggest assets," he emphasizes. "We've tried to market through every avenue I can think of, and nothing has worked as well as our $0 marketing from our members bringing family and friends in."
And as a bonus, by relying on member referrals, Powles and his brother have been able to spend less time worrying about the next great marketing campaign, and more time focusing on what makes JagFit special.
"We can focus on product, creating the best experience, and building a high energy, quality training program," he exclaims. "If members see results and are happy with the gym, they'll want to share that with other people."
Let us know!
Did this post help you get closer to achieving one of your goals?