Should You Buy or Rent Your Next Home?
This post was written in partnership with Compass and Guaranteed Rate. As always, we only partner with brands, products, and services we truly love.
In a year when "bored in the house and I'm in the house bored" became the world's unofficial anthem, everyone is looking around their current space with a slightly more critical eye right now. Has that paint color *always* been a hair too gray? Are those IKEA shelves that you upgraded still true to your design aesthetic? Does your dog have enough room to sprawl comfortably at your bedside?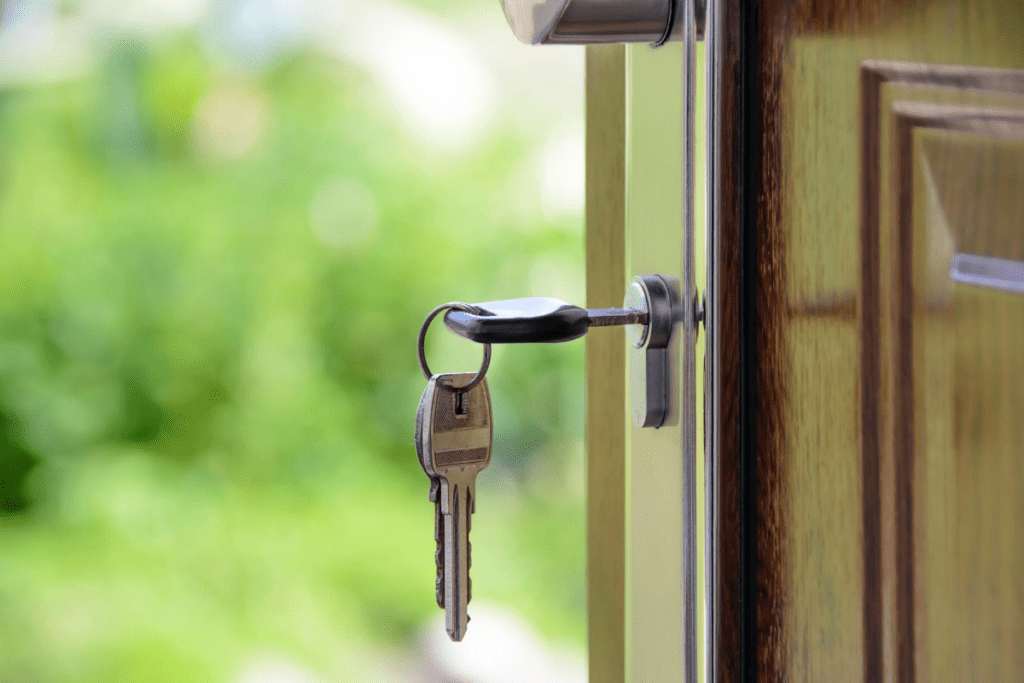 And if you find yourself getting restless in your current space, it's natural to feel like you're at a crossroads: to buy, or to rent? That's the ultimate question for many millennials right now.
We talked to real estate broker Carissa Giancarlo and mortgage broker Dean Vlamis to hear about the pros and cons of buying versus renting—plus, a quick overview of what to know about the buying and mortgage process.
What are the advantages of buying over renting?
To state the obvious, "it's fun and exciting, purchasing your own home and decorating and designing it," says Giancarlo. "You're really buying an investment."
Adds Vlamis, "Interest rates are the lowest they've ever been. The difference in buying power from this year to last year is substantial."
Plus, he notes, buying property is a major milestone in anyone's life.
"It's kind of a pride thing—it's yours, and that's a big deal."
What are the advantages of renting over buying?
There are a few scenarios in which renting might make more sense temporarily, but both Giancarlo and Vlamis are proponents of planning to buy when the timing and finances are right.
If you plan on moving within the next few years, the time and effort you put into buying (and then selling) your home may not be worth the financial savings, although Vlamis points out that interest rates are so low right now, you'd like still come out ahead.
You might also have pause if you (or your partner) have credit issues that could prevent you from getting the best loan possible. In that case, Vlamis still recommends working with a lender.
"If you have credit issues, those usually take six to seven months to fix, and we can help with that. Credit score doesn't affect interest rate, it affects buying power," he explains.
Finally, if the loan amount you're approved for doesn't line up with the type of place you want to buy, you're probably better off renting for awhile while you save money towards your dream home.
What questions should you ask when considering renting vs. buying?
Again, Giancarlo wants you to ask yourself how long you plan to stay in your next home: "We advise about five years for it to be worth the purchase," she says.
Next, ask yourself (and your team of experts) if now is a good time to buy. You'll consider mortgage rates, the local market, what down payment you can afford, and what your monthly payments will look like, as well as what your price range is.
Finally, consider the type of property you want and where you want to be. Are you looking for a high-rise with all the amenities, a single family home with a yard, or a mid-size condo? Those specifics plus your financial details will help you narrow your search.
For more a specific analysis, Vlamis suggests plugging your numbers into this rent or buy analysis calculator.
What does the mortgage process look like?
Vlamis explains that as a mortgage officer, "I try to make process as easy as possible" for buyers. After getting your basic financial info (be prepared with your salary, your recent bank statements, and potentially a couple of recent retirement account statements), he gives you options about what you're approved for, how much you can spend, and what your payments will look like. He also helps with getting you a pre-approval letter, which is key because some sellers might not even let you look at a place without a letter of approval.
One key perk that Vlamis emphasizes is that he and his team help you predict every single cost that comes with buying a house.
"We send you an itemized email about what costs to expect," he explains. "For example, you'll have to pay a transfer stamp tax (essentially a sales tax) in Chicago. Our itemized list includes title fees and lender fees—a good lender tries to be as transparent as possible up front."
Lenders are also available to help you estimate property taxes, how much of a down payment you should put down, and more. Be prepared to talk to your own accountant or financial advisor to get a full picture of your financial state. You can also use online mortgage calculators to estimate what your monthly payments might be.
The number one thing first-time home buyers should know
When it comes to buying your first home, Giancarlo emphasizes that it's incredibly important to partner with a real estate agent and a lender that you trust.
"You want to partner with an agent that's going to advocate for you," she says. "[Vlamis] and I do a lot of deals together, and we're a team."
Adds Vlamis, "It matters who you work with."