These Are The Top Travel Trends and Destinations of 2020
The dawn of a new year — and a new decade — presents the perfect time to craft a list of your goals and dreams. Maybe it's running a marathon. Or getting a pet. Or perhaps you want to travel more frequently.
But the with the world as wide and astonishing as it is, it can be challenging to pick a place to visit. Should you go somewhere tropical? Do you want to visit an unexplored country? Or would it be fun to revisit that city you loved?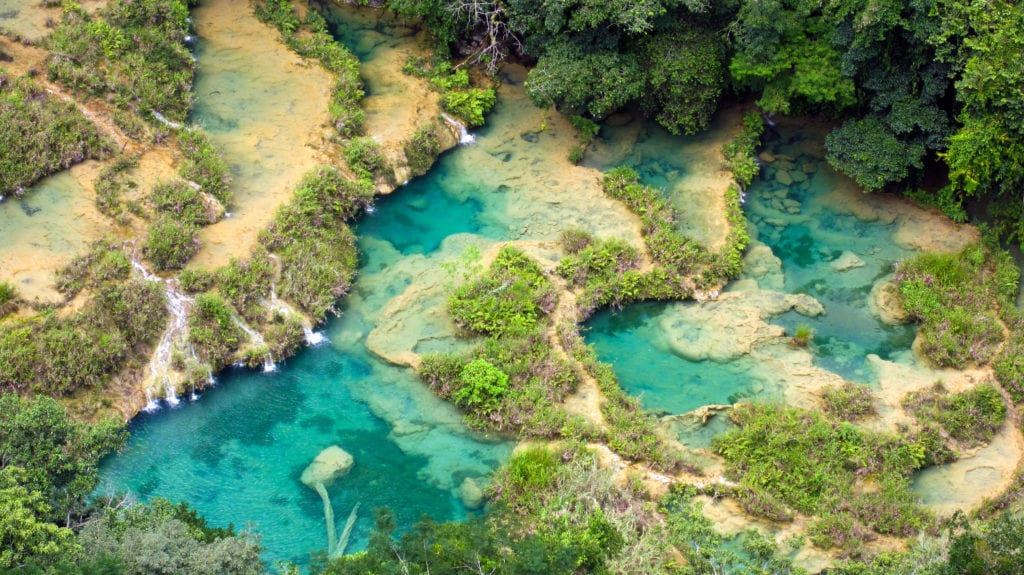 That's where luxury travel company Black Tomato comes in. In a set of documents, the organization offers insight into the hottest travel trends and destinations of 2020. Here are a few of the trends that made the list:
A return to nature.
Instead of going somewhere filled with constant hubbub, travelers are seeking to immerse themselves in the natural world.
"People are craving fresh air, being outside and getting back to our roots," explained Black Tomato PR assistant Brooke Fallek in a recent interview. She elaborated that nature can have healing effects for people living in the busy world of today.
Culinary travel to strengthen connection.
"Culinary travel is not something that's super new," Fallek said. But the reason behind it has shifted. Rather than making a long trek to try a renowned restaurant in a new place, individuals want to meet the people behind the cooking and learn about how the food ties back to the country's culture. As Fallek pointed out, travelers are looking for that "human connection" when it comes to food.
Prioritizing relaxation.
There's so much to explore in a new destination that it can seem overwhelming. But that's not the goal of vacation. Travelers are focusing on living in the moment rather than rigidly sticking to a preset schedule.
"Instead of jam-packing your itinerary, you can still take your time and explore and not feel all this pressure," Fallek said.
Returning to destinations.
Once isn't enough for travelers anymore; they want to go back to their favorite locales multiple times. Why? Fallek pointed to people feeling like they've found a "home away from home" and a "sense of belonging in a foreign country." And chances are, no matter how many times you return, you'll find something new to see. This trend certainly applies to Black Tomato co-founder Tom Marchant, who has been to Iceland over 13 times!
As for popular destinations of 2020, a couple of Black Tomato's recommendations include:
Queensland, Australia
Visitors can experience Mount Mulligan Lodge, a luxury property on a secluded site; Heart Reef, a composition of coral near the Whitsunday Islands; and more.
Antarctica
Black Tomato suggests going to this gelid destination between December and February. 2020 is an ideal time to pair the Antarctica trip with travels to Chile and Argentina, as Chile will experience a solar eclipse on December 14.
Semuc Champey, Guatemala
This natural wonder full of stunning turquoise pools and a limestone bridge is one of Fallek's personal favorites. Since it's a natural preserve, there aren't any permanent accommodations and the area was previously only accessible to backpackers and locals, she said. In 2020, Black Tomato will put up luxury tents so travelers can stay and take in the beauty of Semuc Champey.
Perhaps your 2020 travel to-do list involves taking advantage of the unique perspectives these destinations have to offer. If your plans involve a different location, there's still a chance to apply the aforementioned trends.
"I think what's so great about these trends we've developed is they're applicable to any kind of trip," Fallek concluded.