Three Reasons to Vacation Somewhere You've Already Been
While there's definitely an argument to visit as many new places as you can in a lifetime, I'm here to convince you to go back to a place you've already fallen in love with for a vacation, and experience it in a completely different way.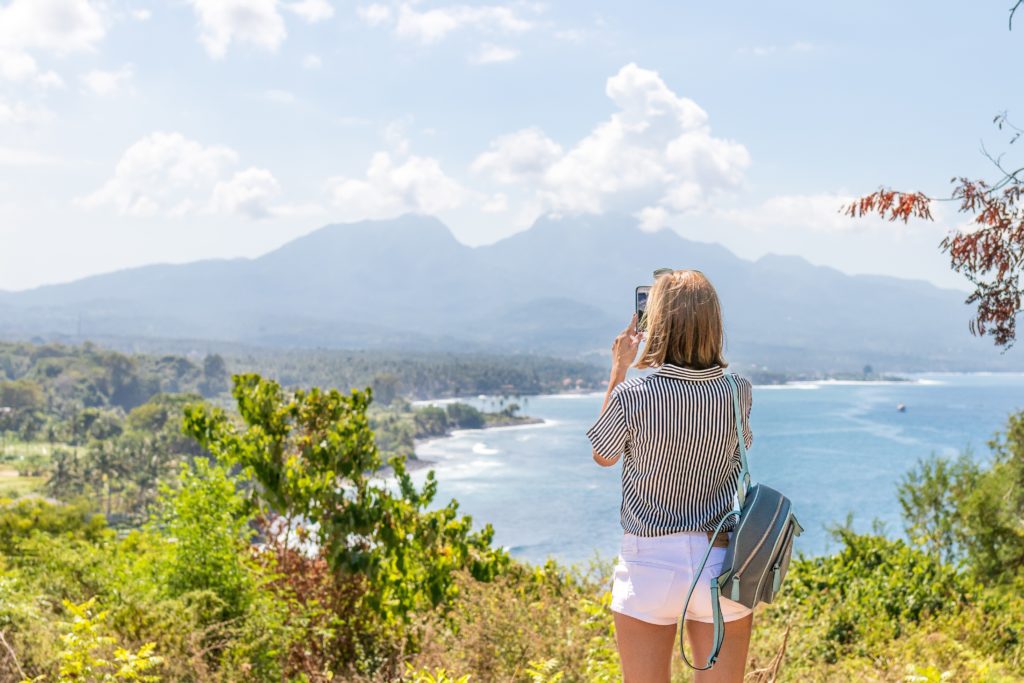 I am planning my 4th vacation to Spain in the fall and have quickly realized how much has changed since I last visited in 2012. This brings me to my first (and probably most important) point:
1. Cities (and countries) evolve the same way people do
Are you the same person you were last year? Or the year before that? I know I'm not, and just as people change from year to year, cities and countries also transform bit-by-bit as time goes on. The classics will always remain—the Trevi fountain, Parc Guell and Eiffel Tower aren't going anywhere—but new restaurants, bars, attractions, neighborhoods, and vibes will pop up and can definitely alter one experience to the next.
The caveat to this is, unfortunately, something you loved on one vacation may no longer exist on the next. On a recent visit to Miami, Florida, I eagerly anticipated being able to stop at a juice bar that I had discovered on a previous trip; they made smoothies capable of infusing life back into a hungover person nearing 30 like an IV drip (yes, that good).
Sadly, after leading my friends through the heat and packed streets of South Beach, it appeared the juice bar had gone out of business. Devastated but determined, we continued our trek and found another smoothie place that successfully revived our ailing bodies. I was forced to explore a city I thought I knew and found an even better spot as the result (fingers crossed they have better business sense than the first one).
2. You can be the tour guide
Chances are, you will be traveling with at least one person who is visiting said city or country for the first time. It's your time to shine! Be the tour guide you've always wanted and take the reins of planning the vacation for you and your group.
You know what sites are worth waiting in line for and which ones are best viewed in passing; you've already been to the restaurant that's all over Instagram but whose food was less than impressive; you know your way around the public transportation (or know to avoid it!). Having this knowledge in your arsenal makes you the perfect person to plan an unforgettable trip for a group of friends, family, significant other… or even just yourself.
3. More time for unique experiences
Having already seen the major sites, gone to the best restaurants, and walked circles around the city centers means you have more time to explore the surrounding areas and undiscovered corners. Not being confined to the main cities allows you the ability to get off the beaten path on vacation and do things only the locals get to do.
Dorie Fader Teitelbaum, founder of Chicago-based travel and lifestyle concierge Andiamo Travel, agreed there are certain places that absolutely warrant a second, third, or 100th trip (anyone up for Italy?) because of what exists outside the main attractions.
"In many cases, you don't know you're missing out on something", she says, and using a company like Andiamo—who specialize in unique experiences and accommodations—can provide even the most well-traveled individuals a new take on his or her favorite destination. Whether it's an Italian cooking class in a local home for a foodie, or a one-of-a-kind trip to New Zealand for a golf-obsessed client, you can find something extraordinary if you give yourself space to roam off the beaten path.
Revisiting a place you've been before, even if just for the second time, can drum up nostalgia and lets you move past the tourist traps to find the road less taken.