How to Use Nature for Self-Care (Even When You Live in the City)
There are countless studies that definitively prove it is good for us to spend time outside. Being in nature lowers stress, promotes happiness, and improves productivity. It's good self care to immerse ourselves in the outdoors, and the trend is everywhere. We're even seeing brands hop on board; REI tells us to #OptOutside while L.L. Bean goes all in on the benefits of working outdoors with #BeAnOutsider. So,  why don't we just do it? (Oops, another slogan.)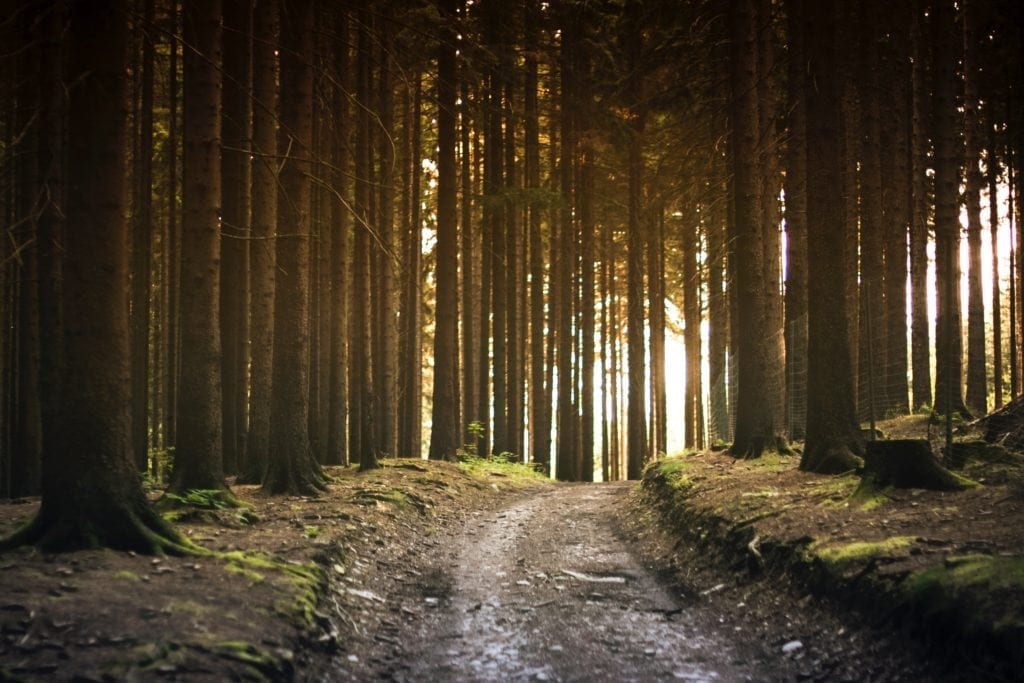 It turns out that self care is a lot of work, and while committing to more time in nature is a good idea, it's not always the easiest option. We get it, and we've been there. On the other hand, self care isn't a trend or a buzzword, but a vital part of a healthy life. With this in mind, we've compiled our favorite ideas for easy indulgences in nature, for city, suburb and country dwellers alike.
Head out for a midday walk
We get bogged down in the busy-ness of work, even in the (supposedly) lazy days of summer. However, leaving your desk for a midday walk outside, even a short jaunt, can have immeasurable benefits.
Interacting with nature has been found to give your brain a break from being overstimulated, which means you'll head back to work refreshed and ready to give it your all. Depending on where you work, it's probably going to be tough to totally immerse yourself in nature, but try to find a route where you can gaze at a few trees and flowers. To make it less likely that you'll skip out on your healthy habit, schedule the daily walk in your calendar and treat it like a can't-miss meeting.
Make a date for the conservatory
Weather isn't always a friend, but it doesn't need to stop you from enjoying nature in your city. Take a field trip to a local conservatory or botanic garden, and spend a few hours taking in exotic florals and other plants from around the globe. Spending time under the glass in your local conservatory is a quick and easy way to escape the bustle of everyday life in the city, rain or shine.
We love Chicago's Garfield Park Conservatory and Lincoln Park Conservatory (free!). and the United States Botanic Garden in the District of Columbia.
Dine al fresco
We love eating and we love being outside; it's no wonder combining two of our favorite activities makes us happy. Get out and enjoy fresh air with your fresh food. When we eat inside in front of the television or our iPhones, we start to mindlessly chow down and forget we're even eating. Outdoor dining encourages us to savor more, while enjoying the company of our dining companions (even if that is just through people watching!).
To get started, commit to one meal per day outside for a week. Not only will it feel great to be outdoors and soak up some vitamin D, it will also help you slow down and be more intentional with your food.
Namaste outside for a yoga class
We love outdoor yoga classes for many reasons. For one, these classes give us encouragement to spend time outside. For those of us who always feel like we need a purpose for being somewhere, good "excuses" help. We also adore yoga in the park classes because they're often sponsored, which means they are free to attendees!
Outdoor yoga makes a lot of sense for self care too. Being outside and looking at nature, even amongst the urban landscape, has been found to increase our feelings of happiness and connectedness, contributing to an improved well being. Standing in tree pose while gazing at an actual tree IRL? We're so in.
Can't find a class near you? Grab your headphones and crank up the SweatWorking app for a personal class in the park.
Get outta town
There are plenty of nature options for city dwellers, but sometimes the best plan is to venture outside of your comfort zone. Grab a few friends and make plans for a day outside of the city. Explore local hiking trails, grab a bike and go for a ride, or try a water sport like kayaking. Getting away from it all really is all it is cracked up to be, and it's better with friends. Research has found that group nature walks lead to improved positivity and mental health, while simultaneously lowering feelings of stress.
If worse comes to worse, you can fake it
Nothing beats actually being outside and enjoying nature, but you can also find benefits from the mere image of lovely landscapes and plants. A study from the Korean Journal of Radiology found that when people were shown pictures of scenic, natural landscapes, they were able to more readily recall happy memories, compared to people who saw images in urban settings. Try this in your own life by changing your desktop and/or mobile background to a nature shot. Unsplash has some of our high res favorites, all for free.