Quick Hits: What buzzword defines this year in fitness so far?
Introducing Quick Hits, a new series in which we ask top industry experts to answer our burning questions about the health, wellness, and fitness industries. Got a question you want to see answered in the future? Leave a comment or email kristen (at) asweatlife.com!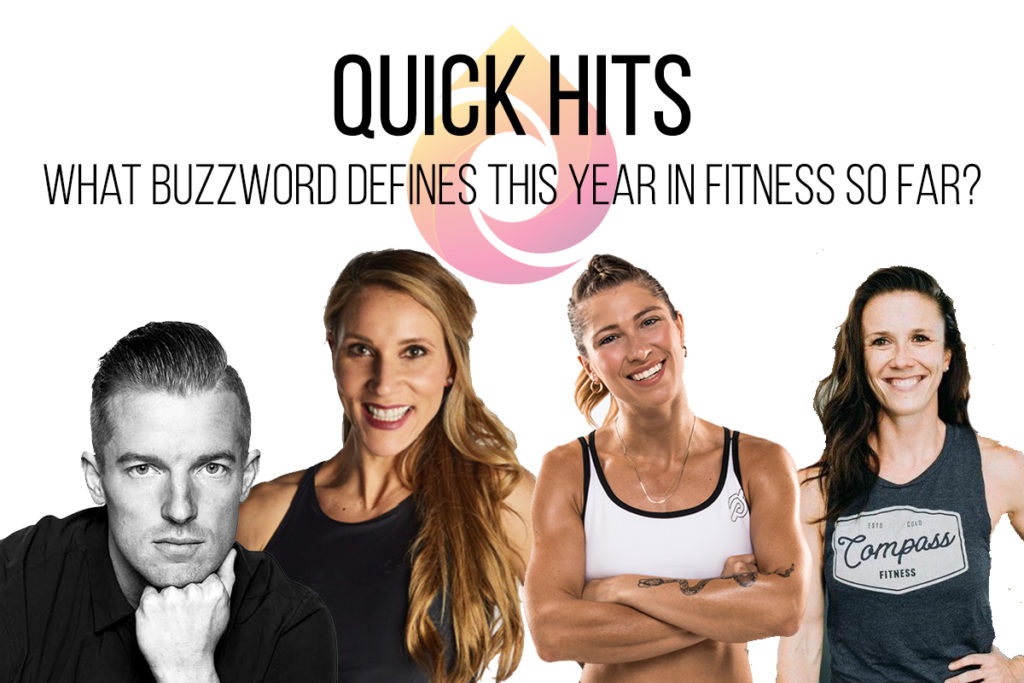 What buzzword do you think defines this year in fitness so far?
Selena Samuela – Peloton Tread Instructor, @selenasamuela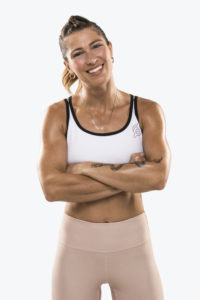 "Community. It's all about community and accountability. People who'll show you their try-hard face and motivate you to get in those extra reps. But also people to ask you what happened on those days when you slept in—not in a judgmental way, but because they genuinely care about how you're doing. And you care about them. These are your people, and together you'll go far!"
Jillian Lorenz – Co-Founder of The Barre Code, @jillianlorenz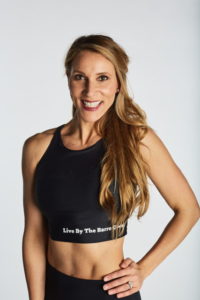 "Mindfulness. Working out is becoming more of an "active meditation."  People are seeking fitness programs on not only on what they can do for their body but equally weighted,  their mind.  With the daily stresses of work, kids, social, the hour is a place where the mind can practice on not looking forward or backwards, but stay present in the here and now." 
And for a bonus answer, "lifestyle or accommodation. Working out is becoming a lifestyle and is molding to the stage of life you are in. Your fitness schedule should accommodate your lifestyle. Have plans with a friend on a Thursday night?  Hit the barre.  Can't get a babysitter on a Saturday? Do an on-demand class and include your kids.  In 2019, people will further view fitness as a lifestyle that works WITH you, ultimately having us all feeling better than ever."
Devan Kline – Co-Founder and CEO, Burn Boot Camp, @devan.kline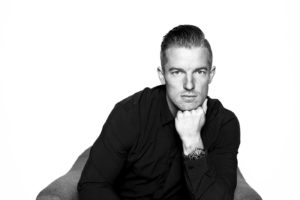 "When I think of a buzzword that I would use to describe fitness this year I would choose authentic. This might be surprising to some of you, but let me explain! Slowly but surely the fitness industry is beginning to recognize that it's not about six-pack abs or bikini bodies anymore. It's about loving yourself for who you are today and being inspired by who you will be tomorrow – inside and outside of the gym! That's my mission in life, and my goal as the CEO and Founder of Burn Boot Camp. Fitness isn't just about looking good, it's about feeling good from the inside out! That's how I dream to see the fitness industry developing in 2019."
Jillian Keaveny – Owner, Compass Fitness, @jilliankeaveny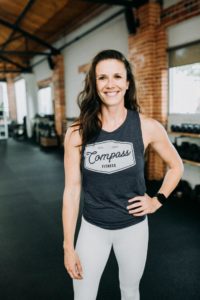 For a buzzphrase, "Strength training WILL NOT make you bulky! – The mindset and belief around strength training is starting to shift, finally! We've realized that terms like 'toning' and 'spot reducing' are a bunch of bull and what IS true is that well rounded workouts that focus on heavy weight training will aid in the following: increased muscle mass, increased BMR (basal metabolic rate – how many calories you burn at rest each day), hormone balance (increased testosterone in women), bone density and joint health as we age, decreased blood pressure and overall better body mechanics. With the help of proper nutrition, incorporating an intentional, well-rounded strength training routine will provide MANY health benefits, as well as give you the fit physique you desire!"
Let us know!
Did this post help you get closer to achieving one of your goals?