The Fourth Trimester: How to Take Care of Yourself During the First Postpartum Months
First things first. There are FOUR trimesters of pregnancy, not three.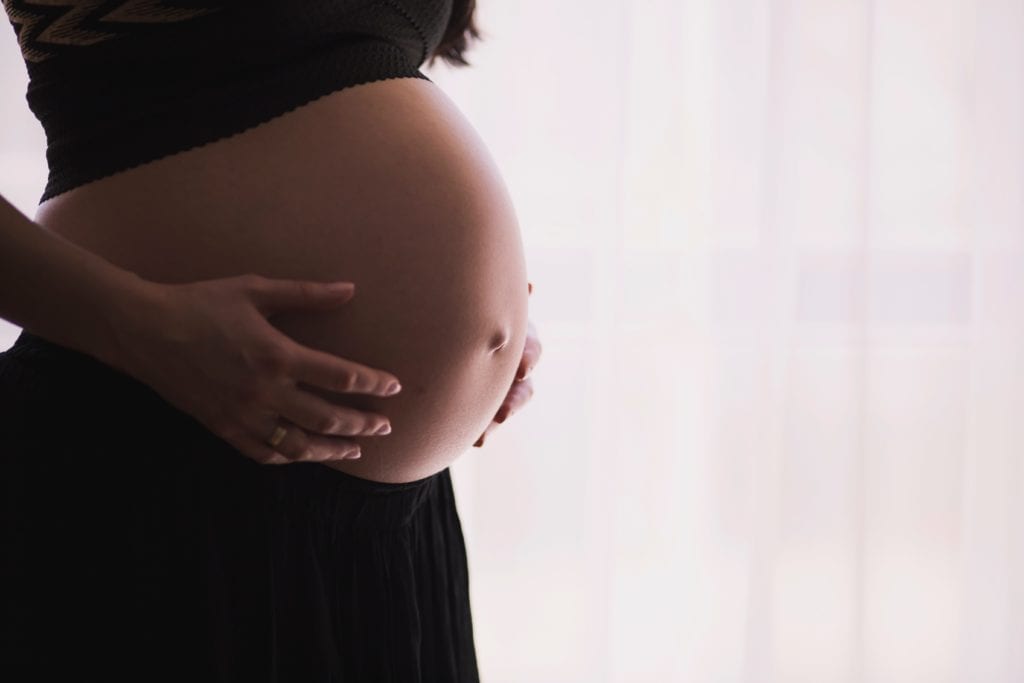 And to be quite honest, the fourth trimester is the most magical one as you get to hold your sweet baby. But it is also the most challenging trimester; whether you endured a C-section or vaginal labor, your body is in intense recovery mode in the following weeks. Your hormones are out of whack. You have some healing to do. Oh and there's that tiny little human you now need to keep alive.
In many cultures, a postpartum period is expected and a new mother is secluded in order to rest and care for her infant. The Chinese tradition of postpartum care is known as zuo yuezi.  In Shanghai, there are actual confinement hotels that offer women a red carpet option to recovery. In Europe and Canada, women often hire postpartum doulas to assist in the fourth trimester.
However, the American culture is quite the opposite. You find mothers trying to fit into the superwoman role, balance recovery and taking care of her family after a major C-section surgery, all while being expected to rock a swimsuit one month postpartum (I'm looking at you Kardashians).
So how should a woman navigate postpartum, aka the fourth trimester? Here are my suggestions.
Nourishment.
Whether it means hiring a private chef, doing a TON of meal preparation in your third trimester, organizing a meal train, or subscribing to a meal delivery service, find a way to FUEL YOUR BODY with the right nutrients, momma! A great resource is The First Forty Days: The Essential Art of Nourishing the New Mother, by Heng Ou. It is full of warm, nourishing recipes and motherly guidance. Fueling your body with nourishing foods during the fourth trimester is key to taking care of yourself and that aforementioned tiny human.
Rest.
Sleep deprivation is real. They say the average adult needs 7-9 hours of sleep every night. I can't promise that you will get consecutive hours of sleep, but sleep is necessary and vital for recovery. A lack of sleep reduces your body's ability and capacity to recover. Not so fun fact: Did you know that major global disasters—such as the Three Mile Island and Exxon oil spill—were attributed to sleep deprivation? So YES. In order to take care of that little human, sleep is essential and you MUST SLEEP WHEN THE BABY SLEEPS. Drop down and sleep regardless of what time it is or how much laundry needs to get folded. Sleep is essential during this fourth trimester phase. (Want proof? Here's some science to back it up.)
Accept help.
If your best friend offers to come over and do your laundry. Accept her kindness.
If your mother in law offers to come over and watch your baby while you nap, no matter how crazy she may drive you, accept her offer.
If you can afford to hire a doula to help YOU ease into motherhood and look after YOU, then hire one.
If you are feeling overwhelmed or depressed, seek help. Postpartum depression is REAL. You can't pour from an empty cup, momma. You need to take care of yourself so you can effectively take care of your sweet baby.
My advice is to simply accept help in ALL forms during your fourth trimester.
Being a new mother is tough but I firmly believe that if you nourish your body, find time to rest, and accept help from friends and family, you WILL be able to navigate the fourth trimester with ease.