Six Superhero-Style Snacks for New Parents
Being a new parent is a bit like riding a bike for the first time. In the rain. Downhill. At dusk.
Everything is a blur, but it's also exhilarating in that "I can't catch my breath because I'm so excited/scared/overwhelmed/happy" way.
If you're the friend of a new parent, watching from the sidelines as that bike goes careening by, you have a critical role to play. Consider yourself part of the pit crew. As a member of the pit crew, one of the best things you can do is bring snacks. Stop by for a short visit and leave behind one of these registered dietician-approved goodies to show mom or dad that you've got their back. Err … stomach.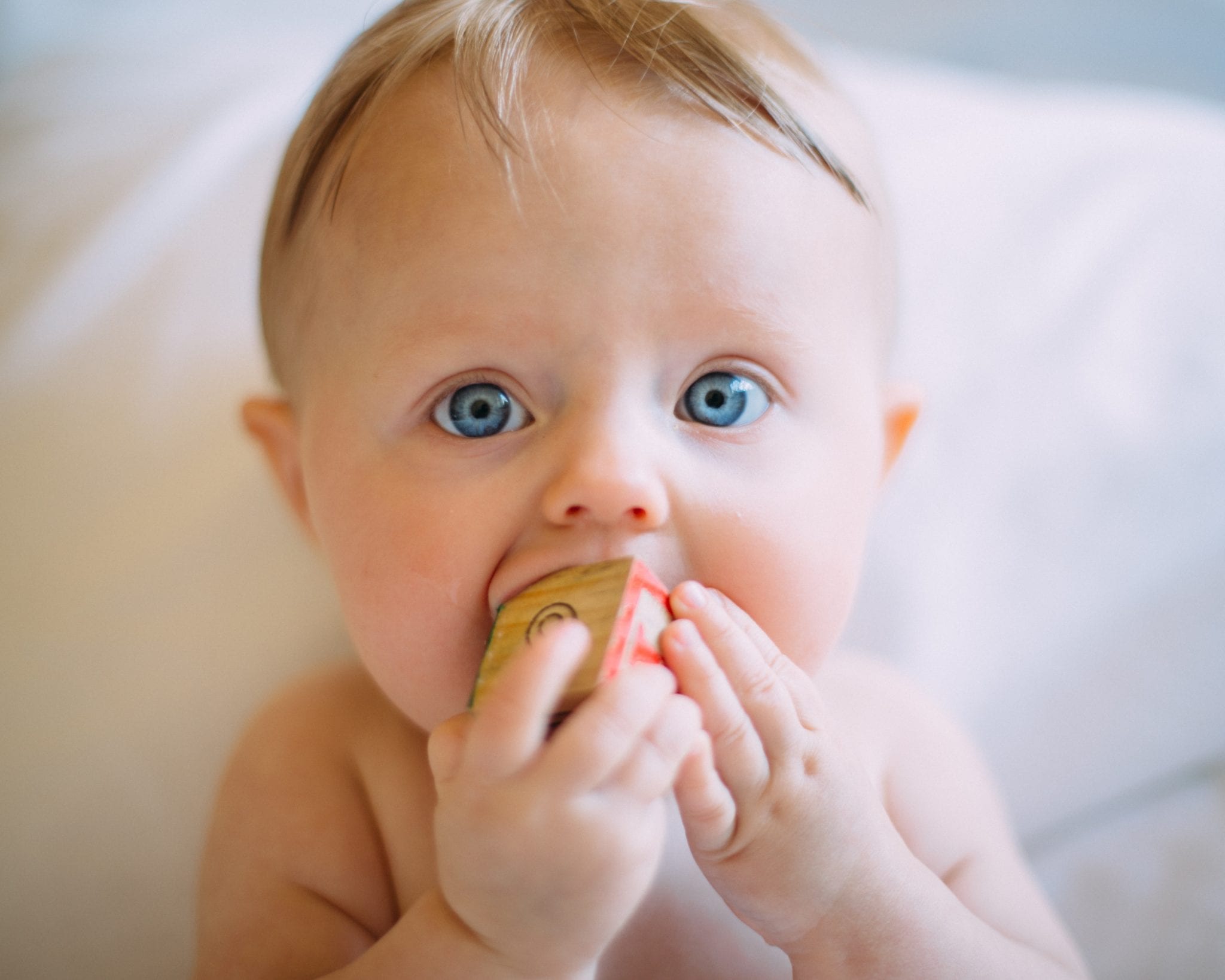 Energy
Give your friends the energy to power through yet another dirty diaper, spit-up situation, or long night.
This Eleven Madison Park Granola is super easy to make and chockful of energizing nutrients. "Fiber rich oats help satisfy hunger and provide sustainable energy," says registered dietician and aSweatLife nutrition editorial consultant Catherine Borkowski, RDN, LDN. "And as an added bonus, the soluble fiber found in oats has many heart-health benefits." Pair with a big bowl of fresh, chopped fruit and a large container of full-fat plain yogurt to help any new parent feel refreshed – even if they haven't bathed in a week.
A friend brought me these Oh She Glows Feel Good Hearty Granola Bars after my daughter was born, and they were the perfect pick-me-up in the morning. You'll notice there's no added sugar in the recipe, so don't worry about spiking your friend's blood sugar only to watch him or her crash soon thereafter.
"These bars get their sweetness from fruit, providing good sources of vitamins and minerals such as vitamin C and potassium, and cinnamon, which really pops the flavor without adding sugar," Borkowski explains. "Plus, the nuts and seeds in this recipe provide healthy fats, such as omega-3s, and protein – a winning combo for hunger satisfaction."
Immune Boosting
First of all, do not visit a new parent if you feel even remotely under the weather. But if you're healthy, go ahead and make one of these immune-strengthening treats for your friend to snack on. Help that new parent keep colds at bay (and far away from baby!).
Who doesn't love freezer smoothie packs? Use this guide from A Sweet Pea Chef to get started. To amp up the antioxidants and immune-boosting properties of a smoothie pack, include mango, pineapple, and leafy greens, such as spinach and kale. "Get those greens in where you can! Dark green leafy vegetables are full of antioxidants, vitamins, and minerals to keep your immune system healthy," Borkowski says. "The fruit in your smoothie adds sweetness and can help mask the more bitter taste of the greens, plus provide an added bonus of vitamin C."
Maybe your friend is feeling "meh" on cold drinks because she had her baby in the winter (raising my hand here). Skip the smoothie packs and make her an immunity-boosting trail mix instead. Walnuts, pistachios, almonds, dried blueberries or strawberries, and dark chocolate are great immunity-strengthening options. Add other types of nuts and dried fruits, sunflower or pumpkin seeds, and granola chunks to make this trail mix even more robust.
Lactation
If your friend is nursing, make her a snack that may help increase milk supply. Brewers yeast, flax seed, fenugreek, and whole oats are go-to ingredients for nursing moms looking for lactation support. There isn't much scientific research out there about the effectiveness of galactagogues, as these substances are called, so keep that in mind. But if you know your friend is incorporating them into her diet, go ahead and whip up one of these snacks.
Come bearing these soft and chewy chocolate chip lactation cookies and you'll likely be invited back for another visit. The recipe's creator notes on Allrecipes that she has to hide these scrumptious snacks from her husband. Brewers yeast, wheat germ, flax seed, and whole oats are the secret ingredients.
Fenugreek is the star of these lactation bites from Handmade in the Heartland. These little nuggets of chocolatey goodness also include oats, flax seed, and yeast flakes. It's the perfect snack when it's 2 a.m. and your nursing friend is craving a little treat while baby nurses.
Let us know!
Did this post help you get closer to achieving one of your goals?