Enter the Lyft Moves 2019 Sweepstakes to Recommit to Your Resolutions — No Excuses
I heard about a depressing "holiday" last week: January 17, aka "Quit Your Resolutions" Day — the day when most people toss their resolutions in the trash and think to themselves, "oh well, maybe next year."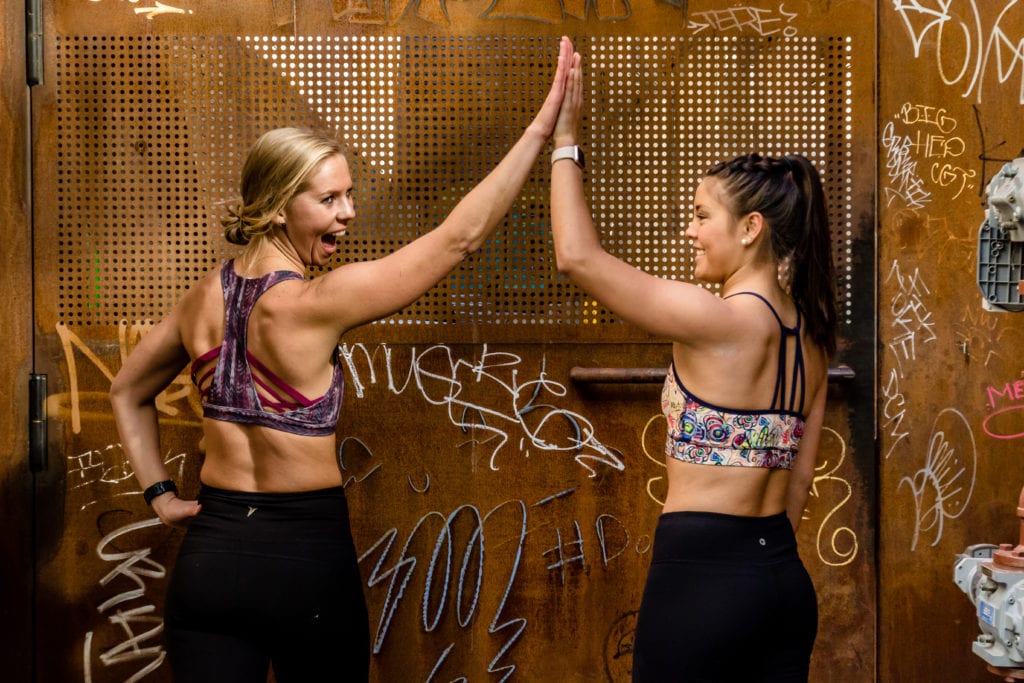 As pie-in-the-sky dreamers and Big Hairy Audacious Goal-setters, aSweatLife exists to help you set and achieve major goals, whether that's a resolution to run your first 5K or aiming for that major promotion at work. And simply put, the idea of our readers quitting their resolutions barely two weeks in to the new year makes us sad.
That's why we're announcing our latest partnership with Lyft, to help you recommit to those resolutions and gain a #noexcuses mentality to help you go faster and further in 2019. Enter the Lyft Moves 2019 sweepstakes, a contest and wellness challenge aimed at helping you meet your health and fitness goals, whatever they may be.
What's Lyft Moves 2019?
During the month of February, 30 lucky participants will win a set of jaw-dropping perks, all offered with your health and wellness goals in mind. Winners of Lyft Moves 2019 will receive:
$150 in ride credits for participants during the month to get to and from classes

Exclusive access to a kick-off class with sweepstakes winners
A month-long ClassPass membership
An 8 class Orangetheory Fitness pack for the month
Vital Proteins and RXBARs to help you fuel up and recover from your workouts
Eat Purely meal donations to help you hit your nutrition goals
Why does Lyft care about your fitness goals?
Not that I'm speaking from personal experience here (okay, I'm totally speaking from personal experience here), but when the weather is depressing, I've had a long day, or the sun has the audacity to go down at 4 pm, my immediate reaction is to avoid decision fatigue and do the same ol' same ol' boring home workout routine I have down to a science. Convenient? Sure. But as my favorite instructors remind me time and time again, you don't get any better by doing the same thing every day.
With Lyft along for the ride, we'll be able to re-commit to #noexcuses. Not convinced? Here's a few examples of how these insane prizes will help you maintain your resolutions:
"It's so dark when I have time to work out — I don't feel safe going to the gym by myself."
Lyft is your safe ride to and from the gym, whether you're a 5 am rooster or a night owl whose favorite classes end later in the evening. Want an extra layer of security? You can share your ride in real-time with a friend or roommate, so they know where you are.
"I want to eat healthier, but I'm struggling with the logistics of meal-prep."
Boy, do we hear you. The weekend grocery haul is intimidating, especially if you're usually swamped during the week and can't fit in more frequent, smaller grocery runs. Luckily, with Lyft, you can get all the heavy produce and bulk quinoa your heart desires, and stick it in the trunk of your driver's car (although hey, walking with heavy grocery bags is a great workout). Bonus? You'll save time with a chauffeured ride, and you can even use that car time to find your favorite recipes and make your shopping list.
"I want to try new classes, but I've explored all the studios in my neighborhood."
Use Lyft to get out of your comfort zone — literally. With the ClassPass membership prize, you'll have access to dozens of new-to-you gyms around the city, and Lyft will make sure you get there. Who knows? Maybe you'll discover a new favorite class or instructor that'll motivate you even more to reach your goals!
"The weather outside is… weather."
You know what protects you from weather? Being in a Lyft!
Okay, I'm in. How do I enter?
Visit https://lyftmoveschi.splashthat.com/ to enter. Easy! You can also find more information in Lyft's announcement here.
Like reading the fine print? Us too — you'll find terms and conditions here. Download Lyft today so you can take advantage of those ride credits right away if you win!
And we want to see how you're doing throughout the month of February! Tag us @asweatlife and #livingasweatlife, and give Lyft plenty of shoutouts by using #LYFTMOVESCHI, #LYFT, and tagging @LYFT in all your sweaty selfies.