A Beginner's Guide to Cooking with CBD Oil
If there's one ingredient that took the world by storm in 2018, it was definitely cannabidiol (most commonly referred to as CBD). And it's safe to say that CBD will become even more popular in 2019, especially as more states legalize recreational marijuana.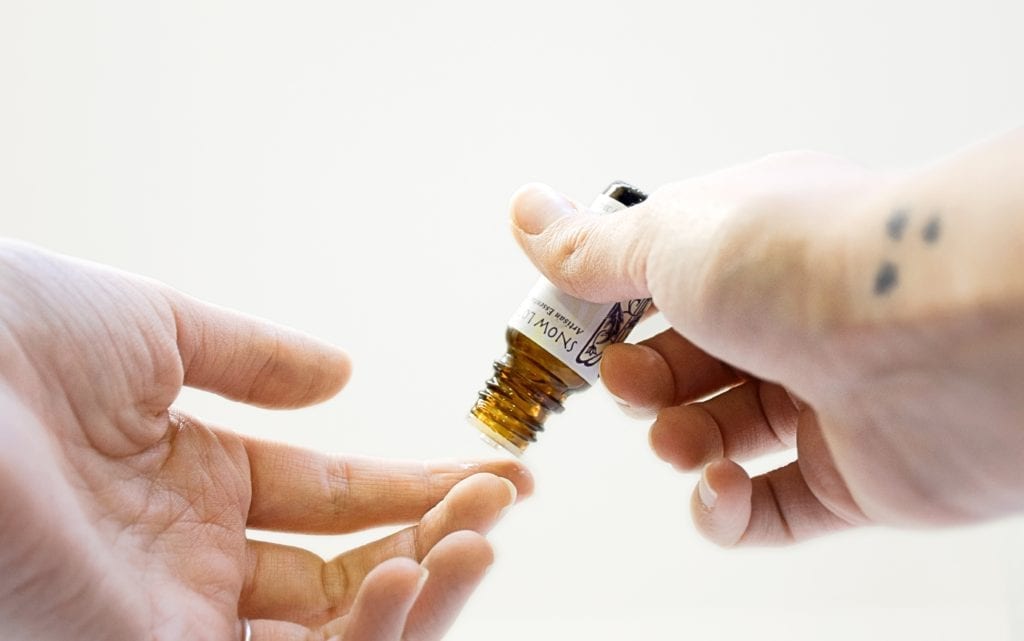 The reason CBD is so buzzy these days? "Like other phytochemicals and antioxidants, CBD is supposed to have an anti-inflammatory effect and may help with pain relief," says Jill Nussinow, RDN, culinary educator and chef with a cannabis book for beginners to be released in 2019. "Many who take it and use it find that it helps soothe sore muscles and nerves and might quell anxiety." (Although CBD research is still in its infancy, there are a few small studies out there pointing to these benefits.)
One of the most popular ways to use CBD, the non-psychoactive part of the cannabis plant, is by adding it to food and drinks. (You can even use it on your skin!)
Here, learn how to play CBD chef.
Consult your doc.
Before adding any supplement to your routine, it's best to speak with a medical professional. While CBD isn't known to have side effects, it could potentially interact with blood thinners, says Liv Vasquez, Portland-based cannabis chef and educator. Once you get the go ahead from your M.D., it's time to have fun.
Research your CBD.
"CBD is everywhere now," says Vasquez. "It's become the next avocado toast." But just because it's readily available these days doesn't mean all CBDs are equal. "Would you buy fresh avocado or an avocado spread from McDonald's?" asks Vasquez. "You want to make sure you're getting clean CBD." You want to know where your CBD is coming from to ensure that it's as clean as possible, says Vasquez.
One way to ensure you're getting a quality product is to choose CBD products grown in Oregon. At the moment, CBD products aren't forced to undergo testing by the Food and Drug Administration, explains Vasquez, but Oregon has strict standards. "Look for things that are tested in labs and certified organic," suggest Vasquez.
Nussinow recommends looking for a full-spectrum CBD product. That means that your product contains other beneficial cannabinoids, rendering it more effective. (This will contain a teeny amount of tetrahydrocannabinol, THC — about .3 mg, but that's not enough to get you high. A little THC will help make CBD work better, though, says Vasquez.) CBD isolate is purified CBD that's been extracted from cannabis. With CBD isolate, you won't get the potential benefits from other cannabinoids, or any THC.
Add as a finishing touch to meals.
One of the best ways to use CBD is in oil form, as it's very easy to use it as a finishing touch on meals, says Vasquez. Think: smoothies, pasta sauces, soups, salad dressings, and even cocktails. Single serving-sized foods are easiest to control the dose and know exactly how much CBD you're getting.
"You do not want to cook the oil directly as it is sensitive to heat," adds Nussinow. That being said, you can add CBD oil to things like cookies that have a certain number of servings, says Nussinow. Just keep in mind that it can be difficult to control how much CBD is in each individual serving in cases like this. Some servings may end up with a lot of CBD, while others may end up with none.
"If you use CBD oil, it's best used in some kind of oil such as butter," says Nussinow. Ghee and coconut oil are two good options. "They help disperse [the CBD] and get it into your system, which is often why you might see CBD chocolate," she says.
Go slow.
First try CBD at night, since it can make some people sleepy, says Vasquez, and stick with a low dose. "The industry standard for a microdose is 5 mg, says Vasquez. "That's a great place to start. You need to find your sweet spot." The good news is, you can't overdose on CBD, but it may take time for you to determine your ideal dose. "Always give yourself 45 minutes to an hour before having any more," says Vasquez, since that's about how long it'll take to start experiencing any of the effects if you've ingested CBD.