Is CBD the Savior Your Skin Needs?
CBD is the talk of the wellness world these days and for good reason. CBD (the full name for this ingredient is cannabidiol) is the non-psychoactive compound found in the cannabis plant. While CBD won't get you high, it has shown some promising health benefits. Although CBD research is still very new, existing studies have shown that it can help ease everything from anxiety to chronic pain.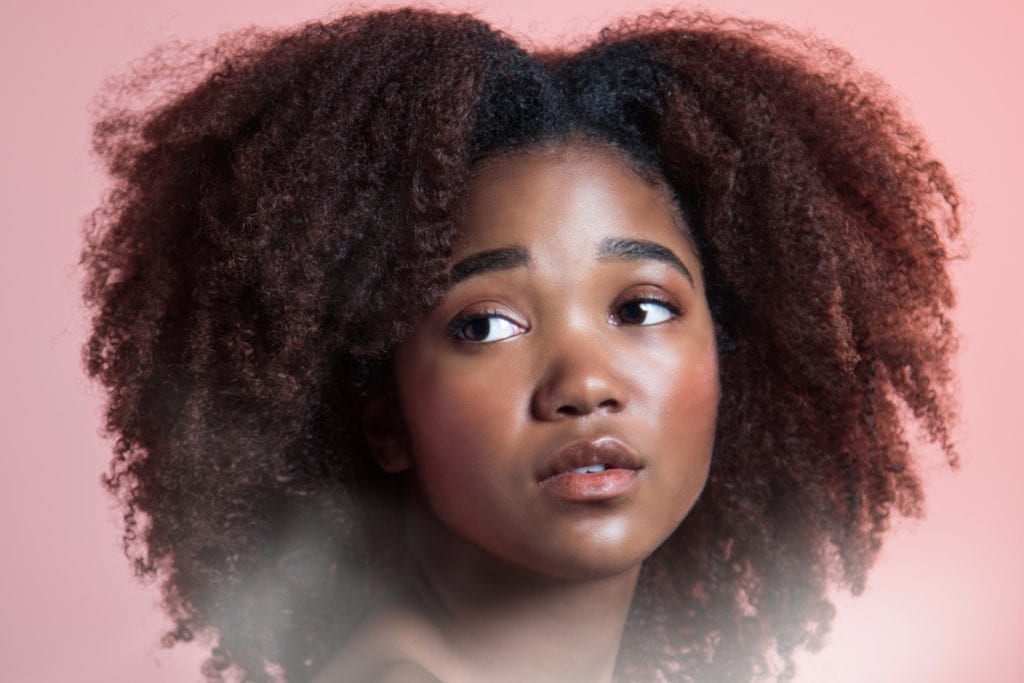 Is CBD good for your skin?
Applied topically, CBD may even have some skin care benefits, although, again, this is a very new area of study for scientists. Proponents of CBD skin care say that this buzzy ingredient smooths wrinkles, prevents acne, and even alleviates dry skin.  
Nicki Zevola Benvenuti, skin care specialist, author, and founder of FutureDerm.com, says that the research is limited at the moment, but there are a couple of small studies that do exist, though.
"One study in 2014 said CBD can help reduce oil production, indicating that it might help with acne and oily skin," says Benvenuti. "Another study, from 2017, addressed the fact that CBD may be anti-inflammatory and help to relieve itching in the skin, but it didn't go into anti-aging effects." (So it's still yet to be known whether CBD has the ability to minimize wrinkles.) That being said, there's no proven harm in trying CBD skin care products.
Of course, it's worth pointing out that smoking CBD (or any substance, really) is not at all good for your complexion. Benvenuti points out that a 2016 study found that smoking cannabis regularly resulted in premature signs of aging, with the most common including dark circles and hollowed-out cheeks.
How to choose CBD skin care products
It's always a good idea to speak to your dermatologist or a trusted professional before adding anything new to your skin care routine, says Marc Lewis, executive editor at Remedy Review. CBD can be added to skin care products in oil or isolate (powder) form.
If you decide to add beauty products with CBD to your routine, it's a good idea to do your research and find out how the CBD was grown and extracted (CBD can be derived from the cannabis or hemp plants, and due to legal reasons, you're more likely to find hemp-derived CBD in skin care products), how much CBD is actually in the product, and whether or not the brand you're buying from has participated in any third-party testing to validate claims, says Lewis.
The best CBD skin care products
Ready to add CBD to your beauty routine? Here are some of our favorite skin care products formulated with CBD.
Shea Brand CBD Natural Pain Reliever ($30, sheabrand.com): This shea butter moisturizer combines CBD's pain relieving and skin-soothing properties. Formulated with organic shea butter, 99 percent pure CBD isolate, vitamin E, arnica oil, and a proprietary blend of essential oils, this moisturizer can be used to calm the chronic pain associated with conditions like arthritis, muscle aches (hello, post-gym muscle rub!), skin conditions such as eczema, migraines and headaches, wounds, and dry skin.
CBD Skin Care Co. CBD Infused Exfoliating Cleanser ($28, cbdskincarecompany.com): In addition to CBD, which has healing and anti-inflammatory properties, this powerful exfoliator also features glycolic acid to increase skin cell turnover, salicylic acid to smooth skin, lactic acid to even out your skin texture, and jojoba oil to provide moisture.
CBD for Life Pure CBD Eye Serum ($32, cbdforlife.us): Perk up tired eyes with this eye serum that helps de-puff under-eye bags and make dark circles less noticeable. It's super-moisturizing, thanks to the CBD oil, aloe, and hyaluronic acid in the formula.
Cannuka Cleansing Body Bar ($18, bigelowchemists.com): Bar soap doesn't have to be drying. Add this CBD-infused soap, which is also contains Manuka honey, to your bath time for softer-feeling, sweeter-smelling skin.
Vertly CBD Inflused Lip Balm ($22, credobeauty.com): Your lips can get in on the CBD action too. The CBD in this lip balm protects your lips' delicate skin, while shea, cacao, and kokum butters add a major dose of moisture.
Myaderm CBD Blemish Cream ($24.95, myaderm.com): Fight back against pimples with this acne treatment that utilizes CBD to curb oil production and inflammation. It won't dry out your skin, as it's also formulated with aloe leaf juice and a variety of organic oils.
Khus Khus Sen Face Serum ($80, khus-khus.com): Serums are a great addition to any skin care routine. Because they're extremely lightweight, they're able to penetrate deeper into your skin and target specific issues. This serum, with eco-certified hemp extract, addresses acne, inflammation, and sensitive skin.
Sunday Goods Bath Bomb ($10, sundaygoods.com): Most of us probably don't take a ton of time in the shower, given the hectic schedules we all have, but sometimes it pays to relax. This bath bomb is loaded with hemp-derived CBD oil to relax you, so fill up your tub and slip in for a soak.