2018 has been the year of CBD. Seemingly out of nowhere, CBD lattes, muscle rub balms, cookies and pet treats are becoming as omnipresent as almond milk. Like THC (the chemical compound in marijuana that gets you high), CBD is derived from the cannabis plant. While they have similar benefits, CBD is non-psychoactive.
What Does Taking CBD Feel Like?
At least for me, it feels like having all the benefits of marijuana (which is legal where I live), without any of the fun. It makes you feel relaxed and calm, but certainly not high. To be clear, no matter how much you take, you can't get high or overdose on CBD. Worse case scenario—you fall asleep. That being said, if you aren't sure if CBD is appropriate for you—talk to your doctor.
Is CBD Legal?
Currently, the short answer is yes. CBD oil is derived from the hemp plant, which is used to make things like textiles, paper and non-dairy milk. These plants contain less than 0.3% THC.
However, it's still a slightly grey area. Congress thinks CBD should be considered a schedule one narcotic. But the DEA and DOJ won't do anything to enforce this. So, essentially if you get pulled over and have CBD in your car—you won't get arrested (at least for that reason).
What Are The Benefits?
CDB can help control seizures, pain, anxiety, inflammation, insomnia and acne, as well as prevent cancer cell growth. It's personally been a game changer for my anxiety and back pain.
My husband and I even give an occasional dose to our English Bulldog, Milo. He suffers from hip dysplasia and it reverses his limp within minutes.
The Goods
There are thousands of CBD products on the market, but here are some I've personally vetted.
Shanti Wellness
Shanti Wellness is owned by Mohnia Singh Patel. She has personally overseen and developed the creation of this line, which has several products including tinctures (oil), softgels and a body balm that smells heavenly. Shanti CBD is made with 100% full spectrum, non-GMO, CBD-rich hemp oil.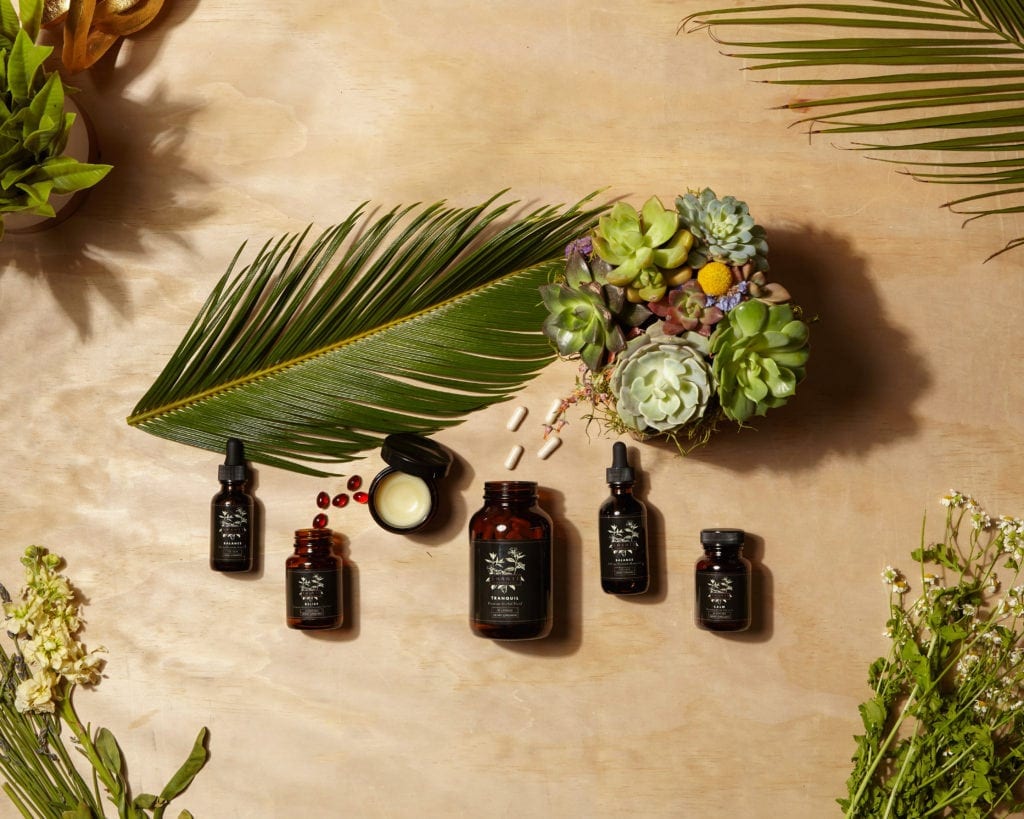 The hero product of the line is the tincture, which is easily absorbed by the body. If you are going to try one CBD product—this is it. I like to add a few drops to a bottle of water. Because it is flavored with a small amount of peppermint oil and stevia, it has a light and refreshing flavor. It can also be added to smoothies, coffee or simply taken under the tongue.
Weller Snacks
The problem with a lot of CBD edibles is that they taste like weed. But not Weller snacks—they are delicious. I wish Weller actually made a non-CBD version of their Coconut Bites (read: cookies) because I could potentially eat an entire bag. The single serving packs are a great late night snack.
One package contains five bites for a total of 25mg CBD. It's impossible not to eat all of the Bites, but you can enjoy them guilt free because they are vegan, filled with fiber and low in sugar. I can't say enough positive things about these treats, which are available in three flavors—Original, Caramel and Dark Chocolate.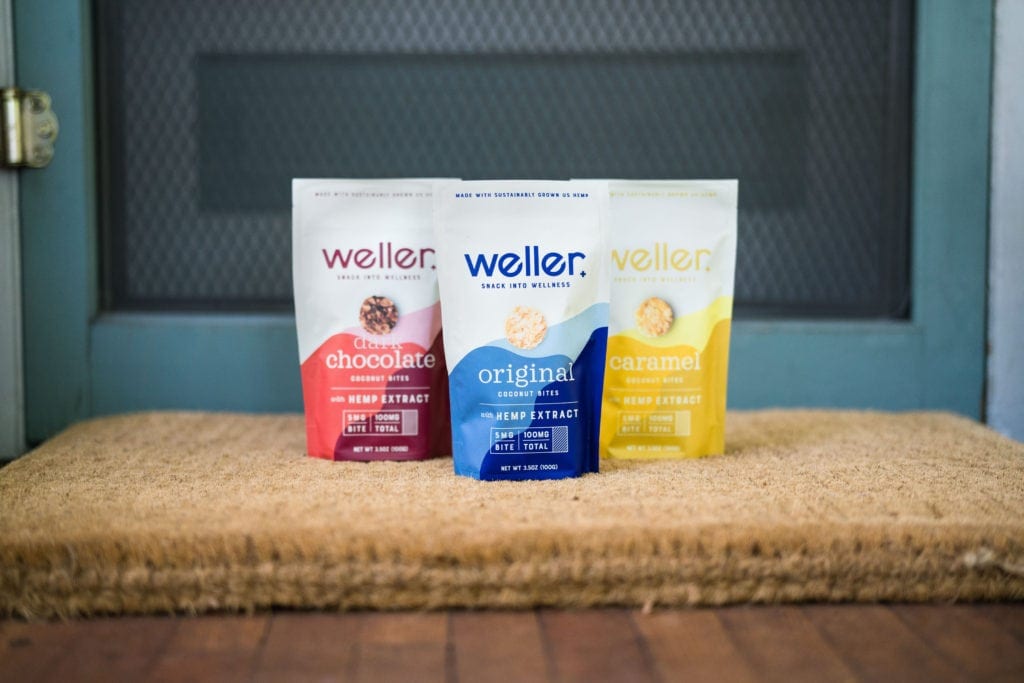 Sunday Scaries
There is nothing scary about these adorable gummy bears, which contain 10mg of CBD. Formulated to help with anxiety, they also have vitamins B12 and D3. I've been taking them in the morning and find myself less anxious, but not at all tired, which can be a side effect. Unlike some other CBD gummies I've tried, Sunday Scaries have zero weed taste.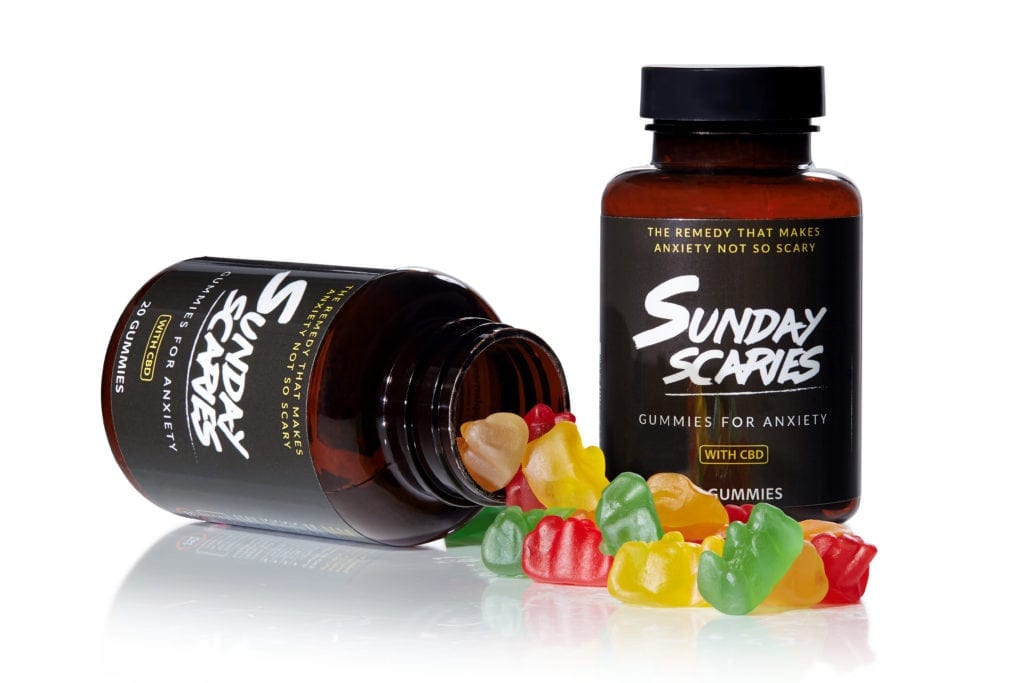 CBD For Life
CBD For Life has a large variety of topical CBD products including shampoo, conditioner, lotion, face/body cleanser, eye serum and more. But the true hero is the roll on. I've tried quite a few topical pain relief products and none of them work as well as this one does. Applying it with the rollerball creates a cooling, massage-like sensation. It also doesn't get on your hands like a balm can and the packaging makes it ideal for travel.