The 6 Most Exciting Perks You'll See at #SweatworkingWeek June 4-9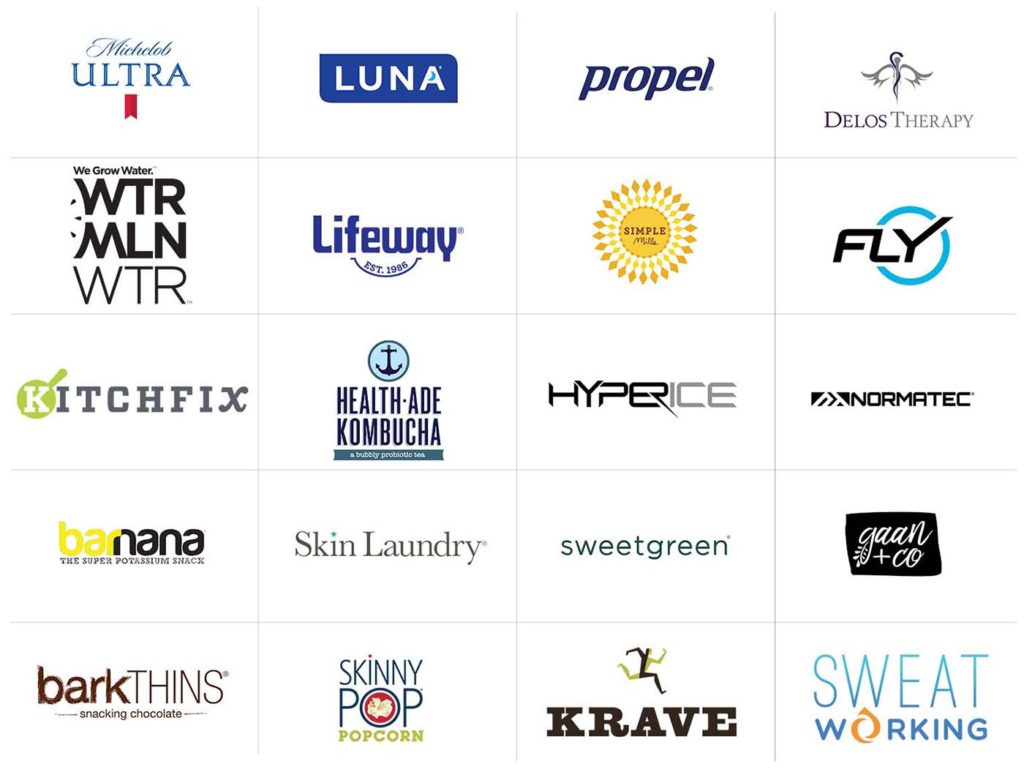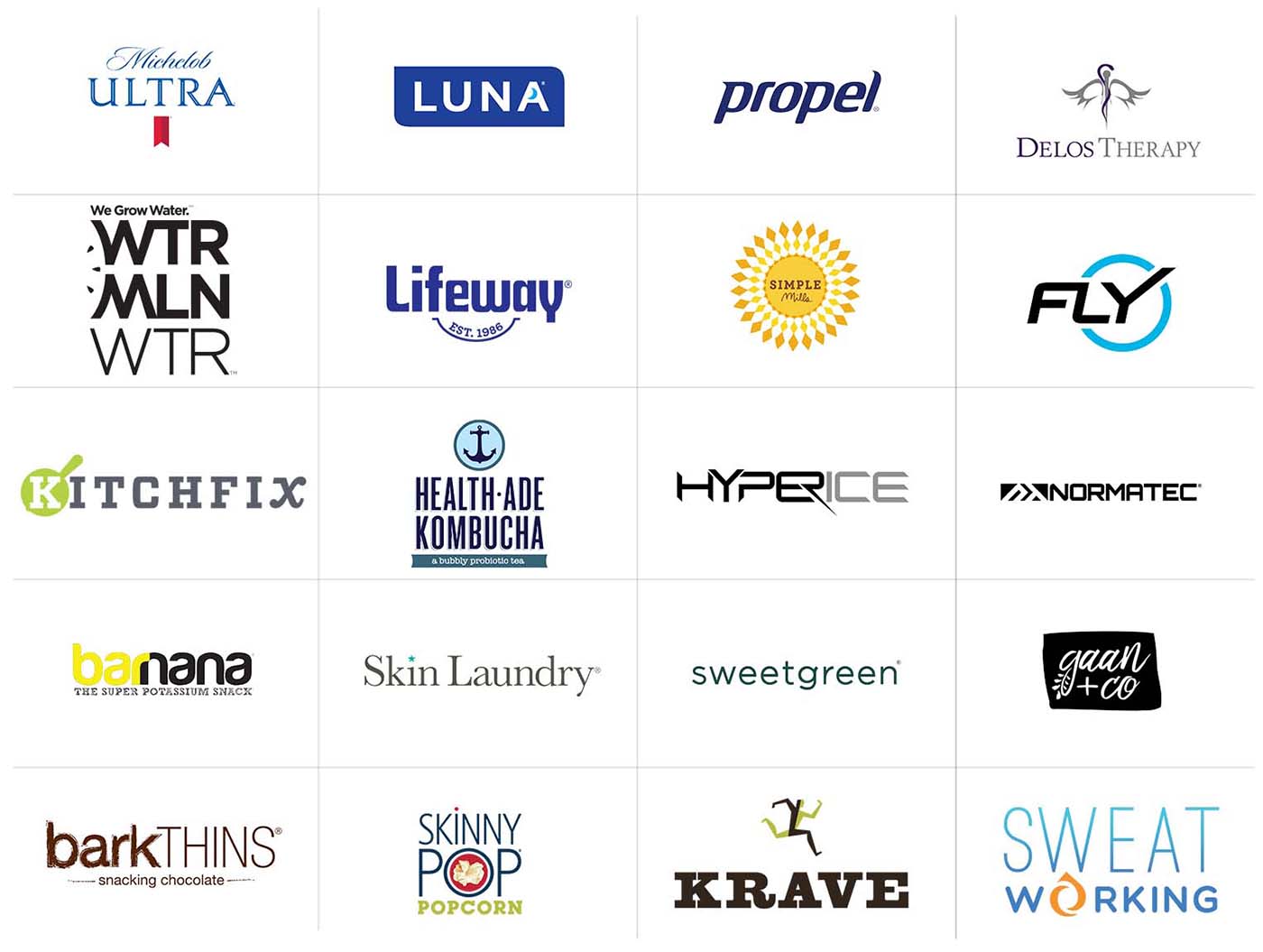 Not that we needed another reason to get excited for #SweatworkingWeek over here (we're nearing Jessie Spano levels, guys), but grabbing your tickets to our breakfast-and-learns, evening neighborhood crawls, and Saturday's fitness festival comes with a whole slew of sweaty, snack-y, so-good-we-can't-believe-it-ourselves perks.
Still deciding which events you're coming to? Let these #SweatworkingWeek-only perks help you commit to one (or two, or three, or four…).
1. Breakfast-and-Learns give you a KitchFix breakfast — AND a lunch for later.
When we were sitting around the kitchen table brainstorming with our pals at KitchFix, we went back and forth for a few minutes debating the merits of having breakfast-and-learns versus lunch-and-learns. We know that work schedules make lunchtime events difficult to commit to, but we were so excited to showcase some of KitchFix's innovative, anti-inflammatory meals.
The solution hit us in the face like the smell of a freshly-toasted Paleo waffle: instead of choosing, why not give the people both?
This year, we're having breakfast-and-learns to accommodate your hectic weekdays, and while you're learning about Financial Fitness, Connectedness, and more, you'll be able to munch on "walking granola," KitchFix's spin on the walking taco.
BUT THAT'S NOT ALL. You'll leave the breakfast-and-learn with a packed lunch for later, filled with nutrients and exactly what you'll need to get through the rest of your workday.
Sign up for Breakfast-and-Learns here: Driven, Self-Aware (add yourself to the waitlist), Financially Fit, Connected.
2. Fanny packs? Fanny packs.
Goody bags are great and all (and don't worry, we'll have them for the winning #SweatworkingCrawl teams each evening), but we felt it was time to take things up a notch this year. Naturally, the first thing that came to our minds was "fanny packs, duh."
Thanks to our friends at LUNA, every evening's #SweatworkingWeek Crawl comes with your very own #SweatworkingWeek survival fanny pack. It'll fit your phone (which, hint hint, you'll need for very important reasons) and let you run from gym to gym hands-free.
Plus, we're definitely planning on reusing ours at different festivals and trips over the summer. These fanny packs are too good to only wear once.
Sign up for the evening crawls: CrossTown (Lakeview), Pilsen, Loop, Wicker Park/Bucktown, Old Town.
3. Your Instagram posts will pull double-duty all week.
Not only will your Instas show your friends all of the sweaty fun you're having (#FOMO), they'll also enter you for chances to win at every evening's workouts. Plus, just like proud mamas displaying your artwork on the fridge, we'll be showing your posts at the #SweatworkingWeek Fitness Festival via our friends at UpShow.
Wanna play? All you have to do is hashtag #SweatworkingWeek on your posts and tag @asweatlife too. That's it, you're entered!
4. One ticket, two workouts.
At the Michelob Ultra #SweatworkingWeek Fitness Festival, you'll get access to both workouts at any given time, so if you sign up for one class that starts on the rooftop, you'll start there and finish in the basement studio. Or, vice versa – sign up for the class that starts in the basement, and you'll finish on the rooftop.
Here's an example to help you visualize: you bought a ticket to Jenny Finkel's lighthearted, sweaty yoga fusion at 9 am on the roof. Guess what, you ALSO get to work out with Stacy Bradly of Crosstown Fitness in the basement. You'll start with 30 minutes of yoga, then you'll move to the basement for 30 minutes with Stacy. If you bought a ticket to Stacy's workout, you'll start with 30 minutes of sweating with Stacy, then you'll finish with 30 minutes of yoga with Jenny. Comprende?
Sign up for the Fitness Festival workouts here.
5. Endless snacks and drinks. No, really.
aSweatLife HQ is literally bursting at the seams with free goodies we're giving out during all of #SweatworkingWeek. Throughout the week, you'll see tons of LUNA Bars, Bark Thins, Krave Jerky, Skinny Pop, Lifeway Kefir, SANO pea protein powder, Simple Mills, Barnana, ItsAPop, and sweetgreen to keep you fueled.
On the hydration side, you'll enjoy bevvies from Propel, Michelob ULTRA, WTRMLN WTR, and Health-Ade kombucha.
6. Not in Chicago? No problem — you can still join #SweatworkingWeek!
We get it — some of you guys don't live in Chicago, some of you are out of town during #SweatworkingWeek, some of you have crazy work schedules that make it difficult to commit to a post-work event.
This year, we're fixing that with the #SweatworkingWeek Challenge on the SweatWorking app. You can find the full details here, but the gist of it is: download the SweatWorking app and complete three of the #SweatworkingWeek challenge workouts before June 9. Doing that will win you a digital goody bag, just like that!
(And if you're in Chicago, you can participate in the challenge too by coming to three #SweatworkingWeek events or mixing and matching in-person events with app workouts.)
Get the full details on the #SweatworkingWeek challenge here.
Let us know!
Did this post help you get closer to achieving one of your goals?