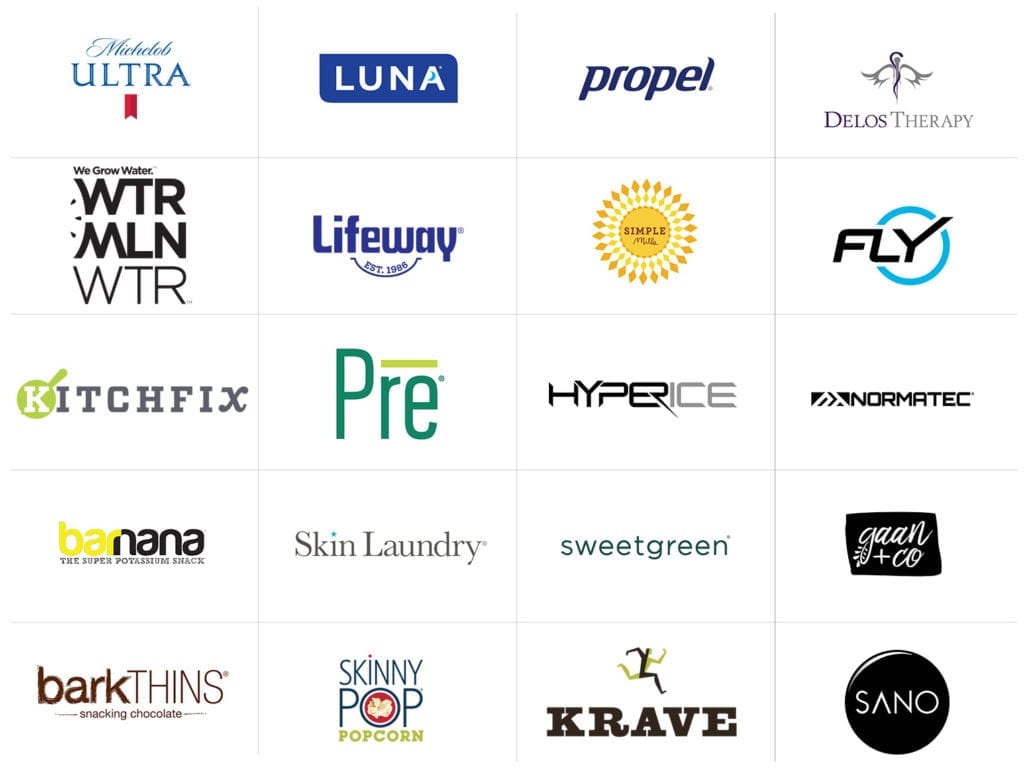 #SweatworkingWeek:
What's #SweatworkingWeek? We always say that it's like restaurant week for fitness. It's a week that's built to help you try new things and meet new people. To do that, we create a schedule and we challenge you to get out of your comfort zone, making it easy to make friends along the way. 
Each time we host #SweatworkingWeek, it changes, it evolves. This – the fifth edition – is no different. June 4-9, you'll experience a true celebration of #SummerTimeChi.


The schedule!

You'll find "breakfast and learn" events each morning and #SweatworkingCrawl events each evening to help us explore more fitness experiences across the city.


Get a "taste" of what's to come with this preview to #SweatworkingWeek. Wellness Chef Alia Dalal shares her favorite clean cocktails and whole foods-based appetizers in a cooking class-meets-cocktail mixer event on June 1 at The Chopping Block. This Healthy Happy Hour is the kickoff to #SweatworkingWeek, and we'll toast to a full week of workouts, workshops, and new friends.

Join aSweatLife and Fitness Ambassadors for a silent revolution party run along Lakeshore Path. This is a music-driven community run designed to take running to the next level of fun! We'll rock it out to an amazing curated playlist while being guided by the voice of our lead runner, Bret Gornik of Live Better Co. Bret will keep the pace fun, staying in the middle of the pack with assistant runners in the front and back.
When we get back from the run, Jason Loebig of Live Better Co. will guide us through a morning meditation to clear your head and set you up for the best week ever as we look out over sunrise views along the lakefront path.
We'll kick off the workout at Shore Club at North Avenue Beach, where you'll be able to check your gear. The Shore Club is a dose of beach life and is a pristine venue situated at the heart of North Avenue Beach.
This fun workout will give you a glimpse of two of CrossTown Fitness's unique studio locations and class offerings. You'll start at CrossTown Fitness's Halsted Street location, where you'll break up into two groups. You'll have the chance to try CrossTown Fitness's Strength class, its mobility class, and a taste of its excursion run format as you run from the Halsted gym to the Roscoe Village gym.
The pace to run from one location to the other is a walk/run – expect to walk/run three total miles over the course of the workout. Don't worry. There will be plenty of snacks.

We'll use this breakfast and learn session on June 5 to reset and recalibrate your goals to focus them on your happiness. We'll use aSweatLife's signature goal-setting technique to center you around what makes you feel whole NOW and set you up for your big hairy audacious goals in 10 years.
KitchFix will provide breakfast AND – bonus – they're packing you lunch like you always wish someone else would do.
Healthy Hood, founded in 2014 by Pilsen native Tanya Lozano, operates 17 weekly fitness classes, charging attendees only $5 for a drop-in, giving all of the class fees to the teachers. There's a laundry list of reasons why founder Tanya Lozano dedicated her life to this, but top of the list is this: members of the community just aren't living as long as they could.
We're going to see Pilsen three different, sweaty ways.
About the workouts:
Cardio Kickboxing with Seobia Rivers: A unique, challenging, and thought-provoking aerobic experience utilizing martial arts techniques combined with cardio. Expect a fun, high-intensity full body workout synced to the beat of music – think lots of, but not limited to, trap/rap music. Yes, the playlist is turnt! This workout also includes an arms and abs section, followed by a restorative meditation cool-down, to give you something new and fresh. This class will not only strengthen your body; it will strengthen your mental muscles, too. All men, women, and fitness levels are welcome.
Tour the Healthy Hood garden: The Healthy Hood garden grows fresh fruits and vegetables available to the community for free. You'll hear from the Rush Medical students who help make the Healthy Hood garden possible. Over the season, the garden has kale, lettuce, basil, tomatoes, bell pepper, jalapeños, zucchini, corn, cucumbers, and peas. If you're lucky, you might even get to help harvest.
Run through Pilsen with Tanya Lozano: Tanya will take you through the neighborhood that she and Healthy Hood call home – Pilsen. You'll run past murals and hear more about why Pilsen is the place to spend your summer.

We're inspired by happiness researcher and author Gretchen Rubin's Four Tendencies test, which divides humanity into four categories: Upholder, Questioner, Obliger, and Rebel. At aSweatLife, this is one of our favorite frameworks for talking about personality, and if you haven't taken the test or read about it, you'll soon see why we love it. We'll talk about what it means for your health, your happiness, and your productivity. Plus, five lucky attendees will walk away with a copy of Rubin's book, The Four Tendencies.
KitchFix will provide breakfast AND – bonus – they're packing you lunch like you always wish someone else would do.
On this #SweatworkingCrawl, you'll experience three distinct workouts in one neighborhood. You'll be with a team for the entire event and – this team work WILL make the dream work.
On this specific #SweatworkingCrawl, two of your workouts will be in two gyms in the Loop, and your third workout will be a scavenger hunt jog to find nearby iconic Chicago spots to snap a photo – as well as stop into the Loop location of sweetgreen to grab a beverage.
After your workouts, we'll meet back at First Ascent for dinner provided by sweetgreen as well.
About the workouts:
First Ascent: First Ascent Climbing & Fitness is a locally grown, world-class group of climbing, yoga, and fitness centers in Chicago. First Ascent's mission is to serve and grow Chicago's vibrant climbing community. While we're there, we'll take on the bouldering walls in this all-bouldering climbing gym.
Brick: Developed specifically for BRICK, B|X was created to give anyone a workout that is both easy-to-start and incredibly challenging. High-energy and high-intensity, B|X classes are held in a supportive group setting. Each class features a series of stations that highlight different movements.
About the scavenger hunt: You and your team will be on a mission to find iconic Chicago landmarks, to take a walk in the park, and to even get a snack. You'll need to bring your phone because to document is to get closer to a prize.

During #SweatworkingWeek, we're bringing to life the successful Financially Fit content series by Cass Gunderson on aSweatLife. She'll answer questions on budgeting, finance, credit cards, debt, savings, and mortgages, giving you the tools to be financially fit now and in the future. Plan to leave excited about budgeting (no, for real).
KitchFix will provide breakfast AND – bonus – they're packing you lunch like you always wish someone else would do.
On this #SweatworkingCrawl, you'll experience three distinct workouts in one neighborhood. You'll be with a team for the entire event and – this team work WILL make the dream work. 
This ticket includes wraps at Title Boxing Club and glove rental.
About the workouts:
Title Boxing Club: At Title Boxing Club, the Power Hour format utilizes the fundamentals of a true boxer's workout to strengthen and tone your arms, legs, back, core, and confidence. Empowering, exhilarating and totally addictive. In this crawl format, you'll get 30 minutes of pure exhilaration, but don't expect them to go easy on you!
CorePower Yoga: At CorePower Yoga, you'll take on a restorative flow, Core Restore, to complement the rest of your workouts. Reboot and rebuild with a series of holding postures that focus on stretching and breathing. This class is designed to alleviate soreness, work the connective tissues in your body and give your mind a well-deserved moment of reflection.
On Your Mark: On Your Mark's STRENGTH, ENDURANCE, PERFORMANCE, and HIIT pillars offer multiple training options that are motivating and challenging. This variety promotes training in a safe, structured environment, with an emphasis on total body conditioning. You'll experience a mix of those formats in this #SweatworkingWeek class. Expect to leave feeling stronger than when you walked in and wanting more of each of those formats in your life.

We'll ask you a few questions leading up to this breakfast to pair you with people who will make good potential friends, colleagues and workout buddies. Then, at the breakfast, you'll be grouped with your friends and it's your task to figure out why. #everythingisbetterwithfriends
KitchFix will provide breakfast AND – bonus – they're packing you lunch like you always wish someone else would do.
On this #SweatworkingCrawl, you'll experience three distinct workouts in one neighborhood. You'll be with a team for the entire event and – this team work WILL make the dream work.
And the party's not over when the crawl is finished. We'll head over to a private lounge at The Optima for tastings of their signature cocktail, the Whiskey Mango Foxtrot, plus grown-up Lunchables in the form of charcuterie and cheese boards. Pinor noir and sauvignon blanc will be provided as well.
About the workouts:
Flywheel: Flywheel fuses high intensity interval training with performance-tracking metrics for an effective, efficient, intensely fun ride that's guaranteed to test your limits. You'll get a 30-minute version of this insanely fun class and you'll leave wanting more. Shoes will be provided.
Equinox: At Equinox, you'll take on The Cut, a cardio-forward boxing workout with no bags, no wraps and no ring. It's just you, light hand-weights, and your own killer instinct, set to an explosive playlist that powers you through rhythmic, relentless rounds. This one-of-a-kind class will train you to move, look, and feel like a champion.
Yoga at the Chicago History Museum with Ali Brashler: Ali Brashler will lead us in a flow that's meant to help you catch your breath, but connect to a deeper practice between your two workouts. Expect fun transitions and cues that you're sure to remember from this traveling yoga instructor. This practice will take place on the plaza at the Chicago History Museum, a gorgeous oasis within the bustling Lincoln Park.

The Michelob ULTRA #SweatworkingWeek Fitness Festival (June 9)
We'll close the week with a fitness festival that's built to help you feel your best and celebrate your hard work. Details coming soon, but expect an incredible day at Morgan's on Fulton in the heart of the Fulton Market District. We'll be using four floors within the venue – two for fitness, one for recovery and pampering, and the main level for food and beverage. Bring your ID, because friends over 21 will be able to enjoy the official celebration beverage of #SweatworkingWeek, Michelob ULTRA, in the Michelob ULTRA lounge on the first floor.
9:00 am: Jenny Finkel's lighthearted sweaty yoga fusion
Start the day with a lighthearted yoga flow with Jenny Finkel who you can find at Studio Three, East Bank Club and exhale. She'll infuse her flow with plenty of the blood-pumping movements, deep stretches and all of the humor from her storied career in improv on this gorgeous Chicago rooftop. You'll spend half of your hour on the rooftop with Jenny then make your way to the basement for a workout with Stacy Bradley.
9:00 am: Stacy Bradley, 30-minute CrossTown Fitness Meltdown
Stacy has never met a heavy weight she hasn't loved. That's why she's the perfect trainer to lead you through CrossTown Fitness' energizing and motivating format – high-intensity interval training classes that target the whole body. Each workout is scalable to all fitness levels, setting everyone up for success and helping all feel comfortable. You'll spend half of your hour in the basement with Stacy and you'll finish in on the roof with Jenny.
10:45 am: Claire Schaal, Midtown Athletic Club's Yoga Jam
Claire Schaal will transport you from this gorgeous West Loop rooftop to a yoga experience straight from the Midtown Athletic Club's best-of list. Yoga jam will have you moving to the beat – yoga and music have the power to connect, communicate, and motivate.  This dynamic, upbeat class ignites your body and lifts your spirit by connecting breath to movement and an eclectic music mix. You'll spend your first 30 minutes on the rooftop with Claire and your last 30 minutes in the basement with Erica
10:45 am: Erica Robinson's Creativity and Sweat
Erica Robinson believes that your fitness routines and how you fuel your body prepare you for creativity and building your legacy. In her class, expect to move like an athlete, feel like a warrior and to leave empowered. You'll pick up heavy weights, use TRXs, get your heart rate up on rowers and more. You'll spend your first 30 minutes in the basement with Erica and your last 30 minutes on the rooftop with Claire.
12:30 pm: Trista Greco's fitness faves – aka #DeathByTrista
Trista Greco spends her days in the Red Room at Barry's Bootcamp, but she pulls #Inspo from all different styles of fitness. Whether she's leading classes as a Nike Trainer, pulling from her lifetime of dance training or making you pulse (and pulse and pulse), your muscles won't know what hit them. She'll hit you with a mostly bodyweight class that will take you from the mat to burpees to swearing at her under your breath. You'll spend your first 30 minutes with Trista and your final 30 with Paul.
12:30 pm: Paul Rahn kicks off summer with a Sweat workout
Paul Rahn is bringing Sweat's signature style to the #SweatworkingWeek Fitness Fest. This High Intensity Training will combine heavy strength training, intense cardio and Paul's high energy. There won't be a dry brow in the place. You'll spend your first 30 minutes with Paul and your final 30 with Trista.
 2:15 pm: Glenn Snellgross brings you a special FlyBarre (Butts and guts)
If you've ever taken a class with Glenn at FlyBarre you know that he may dress up like a president/leprechaun/cupid/character from your favorite movie, but you'll only chuckle for the first 30 seconds when you realize that his class MEANS BUSINESS. In this special FlyBarre class away from the studio, he'll create a butts and guts workout (and he might just have a very special outfit planned). Expect to move your muscles until you reach full burn-out. You'll spend your first 30 minutes with Glenn and your final 30 with Mel.
2:15 pm: Mel Safford brings you Body Worship – an empowering dance workout
BODY WORSHIP is a sweaty, sexy, body-positive cardio dance experience. We take moves straight from the hottest videos and biggest dance floors and incorporate them into fun, fat burning cardio-dance routines set to an epic playlist. The format is lead-and-follow choreography on the verse and chorus and then repeating throughout. Come for the beats, stay for the sweat, #BYOBooty. You'll spend your first 30 minutes with Mel and your final 30 with Glenn.
4:00 pm: Live Better set your summer intentions with a high-vibes class
Whether you're joining them in a meditation on the SweatWorking App, at Barry's Bootcamp in an intense running and lifting class or on one of their tropical retreats, you know they're here to help you have the best day ever every single day. This class will represent their ethos, but Bret and Jason reserve the right to make you face your fears, sweat, look within or find your breath. You'll spend 30 minutes on the roof with Bret and Jason and 30 minutes with Dan in the basement.
4:00 pm: Dan Hicks brings your row strength and taste of his new Iron and Oar location
The last class of the day in the #SweatworkingWeek Fitness Festival's basement is with Dan Hicks, founder of Iron and Oar. On the eve of opening his newest location in river north, he'll show you how to erg, and you'll leave saying, "what the regatta." Don't expect to spend the entire time on the rower, he'll have you picking up heavy stuff too. You'll spend 30 minutes with Dan and 30 minutes with on the roof with Bret and Jason.