How Boutique Studio Fitness Aims to Be Your One-Stop Shop for Wellness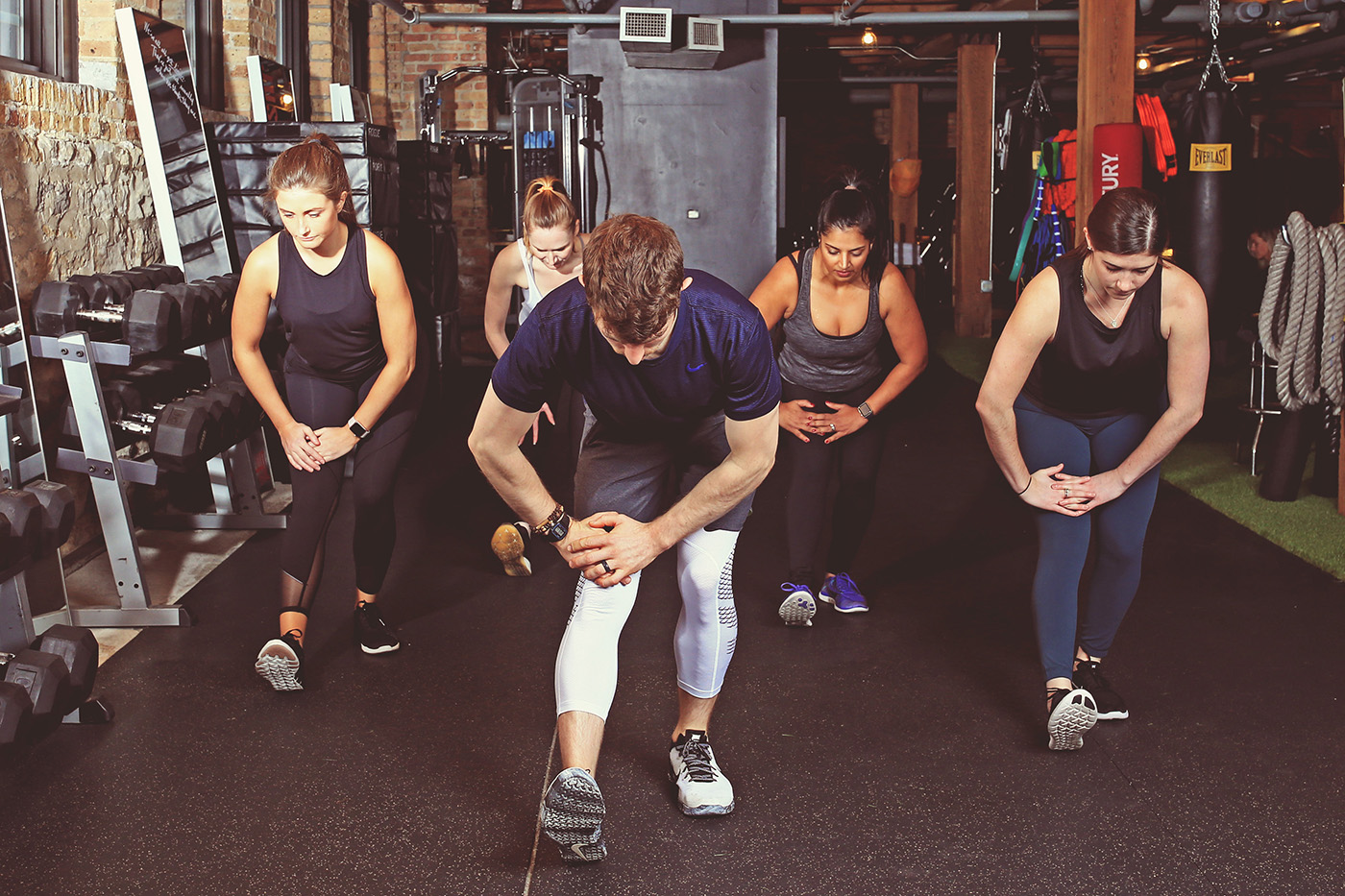 At most studios, you arrive, take a class, perhaps buy a bottle of water or replace your forgotten pair of grip socks and leave. If you're lucky, maybe you get a shower in. While we've all embraced the concept of multi-tasking in many aspects of our lives, some boutique fitness studios take it to the next level to redefine what a fitness studio can do by offering both fitness and wellness services. Among many studio fitness trends popping up, we're seeing the one-stop shop of boutique studios growing rapidly.
Over two years ago, Doug Riccio opened dr pilates in the Larchmont Village neighborhood of Los Angeles. Its hourly classes, modern aesthetic and top-notch instructors made it one of the most popular studios on Larchmont Boulevard. This is quite an accomplishment considering there was a Flywheel, Yogaworks, Pop Physique and another independently owned Pilates studio on the same block. When Riccio started the process of expanding his business, he decided to do things a little differently and join forces, opening up inside Back To Total Health, a chiropractic office in West Hollywood.
There were many reasons behind this business decision. Riccio explained, "I've been personally going to Back To Total Health for over eight years. I had started doing Pilates rehab therapy there after getting into a minor car accident. That is how I got my start in Pilates, which made me want to become an instructor as well as opening my own studio. They also have been the place for my massage therapy and chiropractic care ever since."
Another advantage of being in a chiropractic office is that it allows people to use their insurance to pay for Pilates, which makes those high premiums we all pay stretch a bit farther.
Because Pilates and chiropractic care can be used in conjunction to treat and prevent injuries, Riccio thinks it only makes sense for them to share a location.
"Over the years the Pilates method of exercise has become synonymous for not only toning and shaping dancer-like bodies, but also easing back pain and preventing injuries. So, there are many obvious connections to your chiropractic healthcare. It's all in the mind/body connection."
Just five minutes away (or maybe a little bit longer in Los Angeles traffic) is a studio called Tafiq's Physiques. Opened by Tafiq Akhir in August 2017, the studio offers a variety of services including group fitness classes, personal training, massage, health, nutritional and even life coaching as well as corporate wellness. Throughout his years of working in the fitness industry, he felt a disconnect in the approach.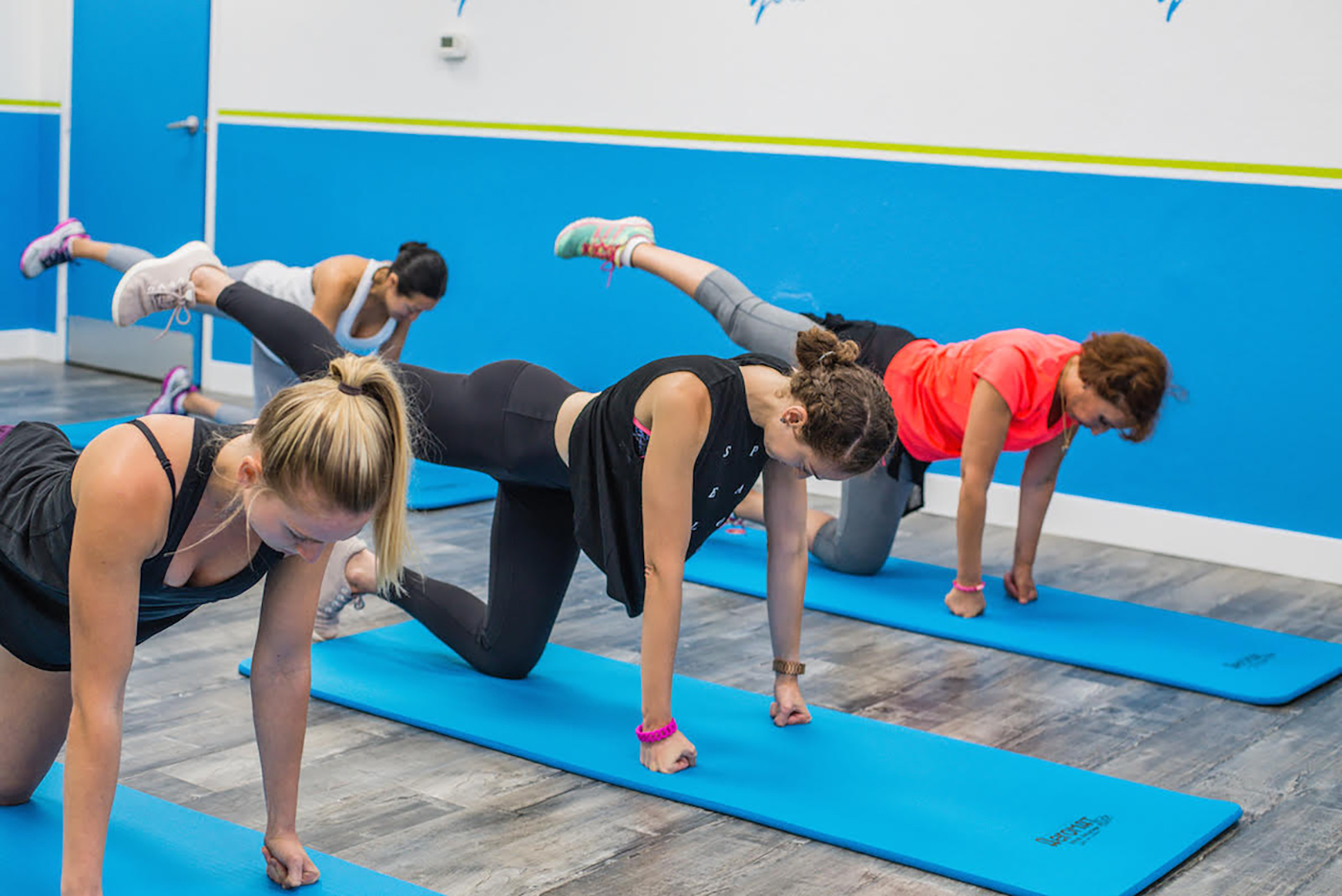 "There was a missing piece and it was all about what people looked like, but not about what people felt like," Akhir said. After working at every major studio in Los Angeles including Gold's Gym and Equinox, Akhir wanted to be able to serve his clients in a larger way.
He explained to me, "You can look great on the outside, but be sick on the inside. You can have digestive issues or hormonal imbalances. Things can lead to a stroke or heart attack, but not look it – like those body builders that drop dead at twenty years old. They just aren't taking care of themselves."
Originally a professional dancer, Akhir went into the fitness industry after a shoulder injury. He realized he wanted to go beyond the outside and began to embrace the concept of whole body wellness, getting certifications in nutrition, cooking, hormonal balancing for women and life coaching among other things.
He told me, "When I opened up this studio, I wanted it to be the one-stop spot for fitness, nutritional and wellness support."
Akhir offers a variety of classes that are specially chosen and tailored to his vision including Plyojam, Tums & Buns, Cardio Kickboxing, HIIT, Total Body Circuit and Power Sculpt. However, Akhir's isn't run like a typical studio where you sign up and drop in.
"People can't just join, they have to go through a consultation with us because we are a results-driven studio. We sit down with people and put together a program and tell them which classes are the best to meet their goals."
This vetting process creates an interesting community, he explained. "There's a nice mix here. We have people who do Pilates for example [which we don't offer] and they have their go-to and come here two days a week. We have people who literally come here every day and take a different class. I have clients that have been working with me for 14 years."
While community is important, convenience is king, especially in Los Angeles.
"The best part is that they don't have to go anywhere else for anything. They can come here and get their nutrition programming, their fitness, a massage, we help people with stress and figure out how to manage their time." At Akhir's, even if you only take advantage of two of the programs offered, your time management skills automatically improve.