What Does it Take to Live Your Best Life?
(Register for the talk on this topic moderated by Suleen Lee at Athleta Oak Street.)
Living your best life. We talk about it all the time. It's in our emails, it's on the 'gram and it's in our mission statement: "We create community and content to help people live their best lives with fitness as the catalyst."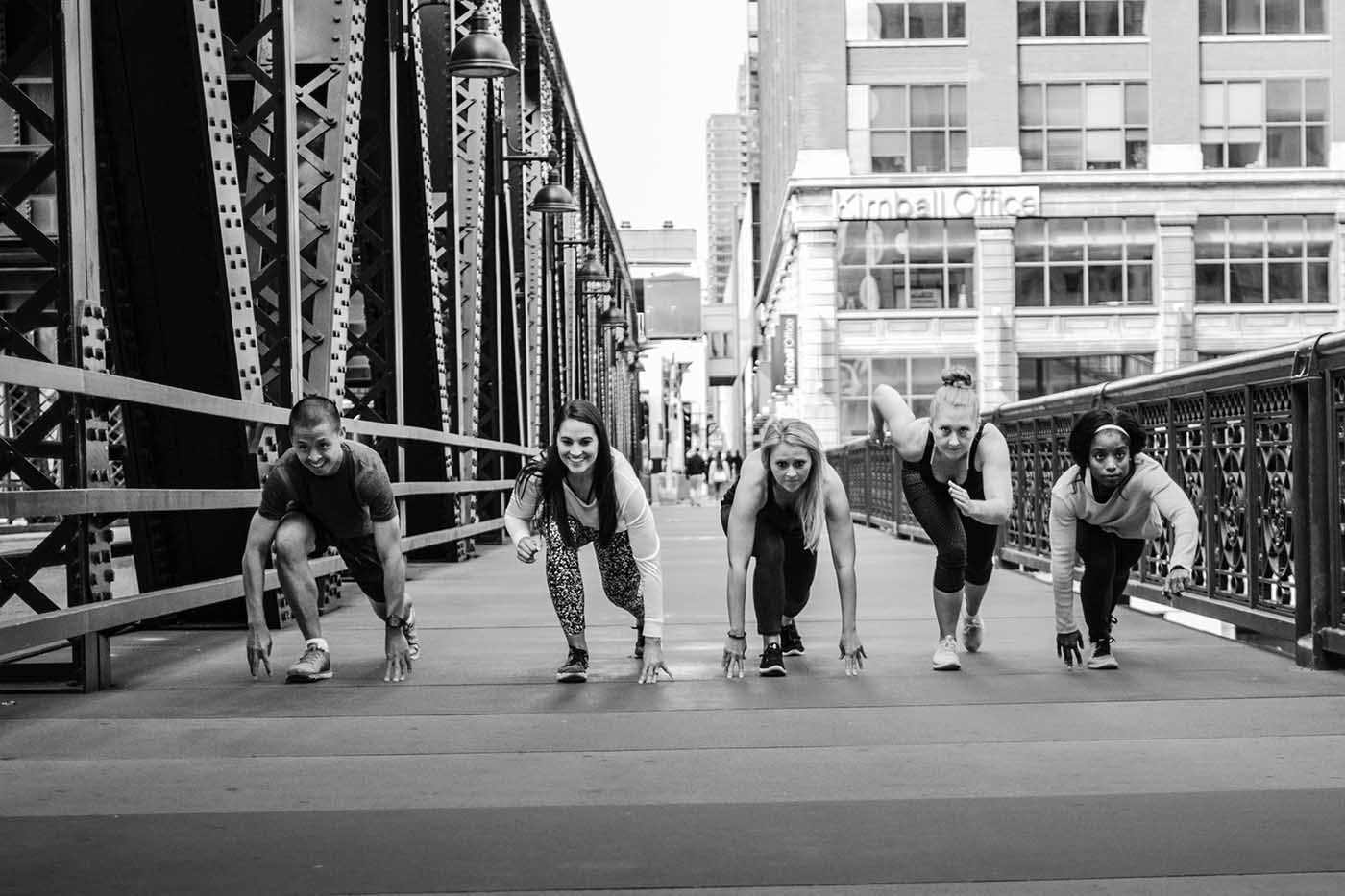 But what's a "best life" and how do you get it?
It's a big question and the answer isn't one simple thing – it's not meal prepping, looking the hottest in your bikini or having the BEST photos of you and your friends laughing on Instagram. It's feeling happy, healthy and content as you actively pursue your big, crazy goals.
My best life is different than your best life and our best lives are different than every other person's best life. And while they're not the same from person to person, there are some key steps you can take to get to them.
When my friend Suleen Lee asked me to join her to speak on a topic related to the journey of aSweatLife, the concept of one's best life was what I chose without pause. And this talk, December 12, comes at the perfect time. Every year around my birthday, I reflect on how I've grown, changed, succeeded and failed over the past year, and lucky for me, my birthday coincides with the rest of the world's goal-setting cycle, landing in December.
A best life starts with:
Try things
We've met a lot of small business owners along our journey with aSweatLife and one interesting phenomenon sticks out: the amount of people who start businesses – specifically fitness studios – without first dabbling in what it takes to run a business. We've seen people get lucky and succeed in these instances, but in a lot more case, the business side comes as a surprise and sucks the joy out of ownership.
They don't see it coming because they didn't have experience in that specific element.
If there's something you love and you may want to pursue it professionally, find a way to dip your toe into it. Take on a weekend job at a boutique if you want to own your own store. Volunteer to run the social media accounts for a charity if you want to switch careers to social media strategy. Trade a membership for the behind-the-desk duties at your favorite studio. Once you're there, soak it in. Pay attention to what the owner or manager is doing with their time. Ask if you can observe them while they're doing things like creating the schedule or running payroll.
You may fall even deeper in love with your goal, or you may tweak it.
Be OK with failure – or shifting gears
The natural result of trying things is that most of the things you try will help redirect you to your next endeavor. I always tell people that all roads led me to aSweatLife, the result of years of trying things and sloughing off the stuff that didn't fit.
The path that you're on can be the perfect path for you – if you love your job and can find ways to challenge yourself and feed your soul within that structure, stay put.
But, conversely, the path that you're on isn't the only path, and changing directions is absolutely OK.
Tinker with the things that work
Once you've found the path, remember that not every day will be sunshine and puppies. You still have to deal with death, sex and money. Life, man. When you're not paying your taxes, running payroll, invoicing people and making sure your clients are happy, check in with your gut. Are you stale?
Recognize that restlessness and what's good about it – it keeps you moving forward. Some ways to tinker include:
Outsourcing the things that suck your energy and don't need your attention. Task rabbit and online assistants like Byron are a start.
Make time to think. If your entire day is full of meetings and you describe yourself as back-to-back, institute a sacred thought time in your day. Read, reflect, analyze what you've done before in that time.
Always be learning. Every time you wrap up a project ask yourself three questions: What went well? What could be improved? Can I be more efficient with my time?
Create a routine that gives you energy
This is the fitness-as-a-catalyst thing. A healthy body carries your big, important brain from place to place. Working out also increases your productivity, so build your routine around what you need to be happy, healthy and productive.
For me, I know variety keeps me interested in my fitness routine, so I hop around from strength, to HIIT, to cycling, to barre and Pilates. I also know that decision fatigue is real for me. I need to pre-plan and create systems for my day so I don't exhaust myself deciding where to get lunch every day.
I also know that a clean space makes me feel productive and a cluttered space makes me feel insane. So, if I work from home, I need to build in 30 minutes to tidy up, which pays off when I'm not distracted by the coffee rings on the counter top.
Do what's right for you, but know that your routine may require some tinkering too.
Find your tribe
Social support was repeatedly found to be the biggest predictor of happiness. Find people who have your back, who challenge you and who are up for trying things and failing with you. Those people will be people who send you the "Hell yes!" text when you announce that you're trying something and they'll be the people who remind you that you'll survive when something you tried doesn't work out.
We know that making friends in adulthood can be difficult, but it's not impossible. Try Bumble BFF, come to a #Sweatworking event, ask people at work who give off a good vibe to get a coffee, start a conversation at the gym. It's a lonely life if you let it be, but everything is better with friends.
When you're interested in finding your own best life, some references to start with at The Happiness Project, Design Your Life and The Defining Decade. And if you want to see me chat about this more, register for the talk on this topic moderated by Suleen Lee at Athleta Oak Street.
Let us know!
Did this post help you get closer to achieving one of your goals?