Get a Dose of Bucktown Culture With An Art Run June 14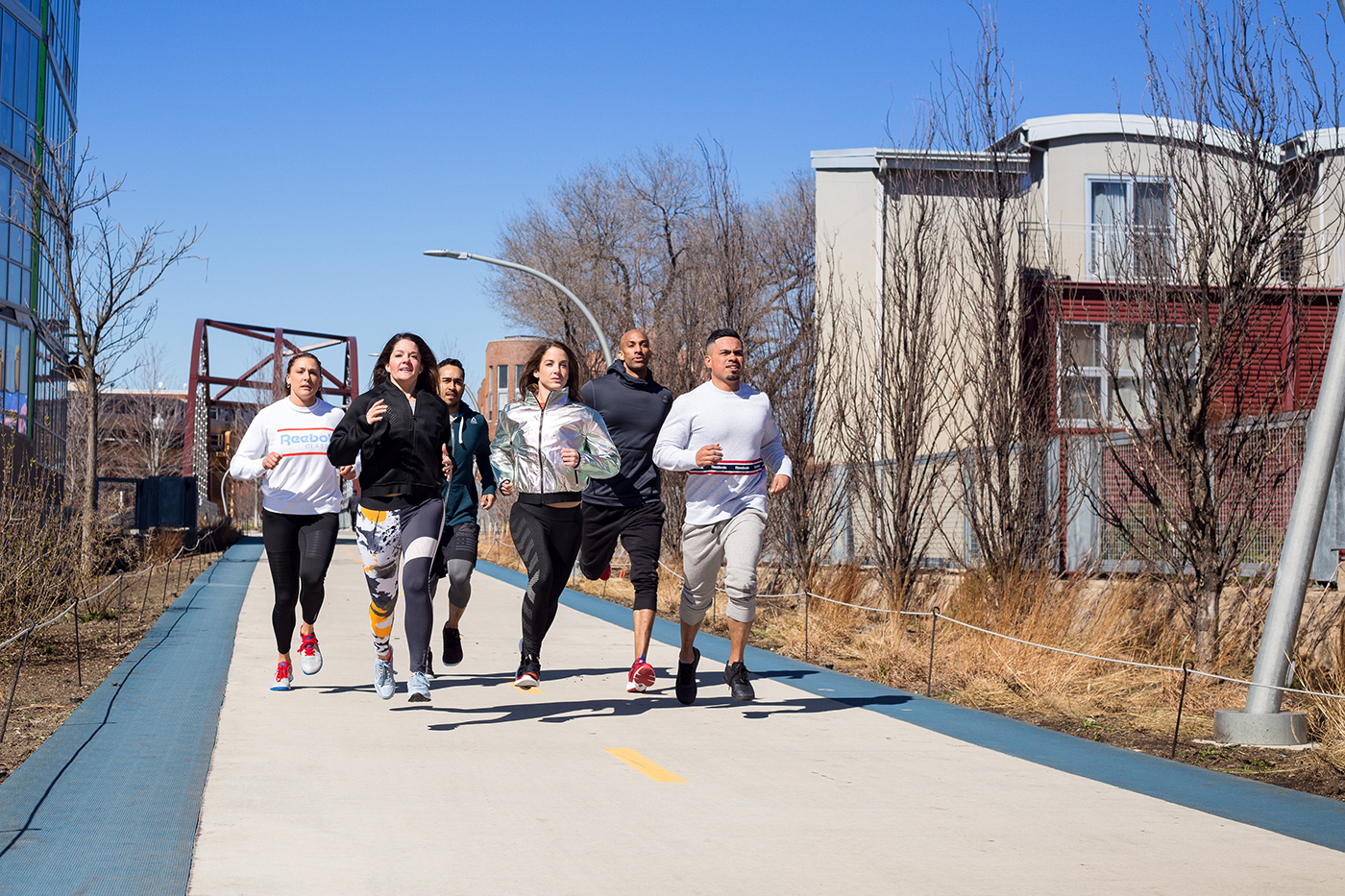 Get your ticket to the run here.
Want for more ways to sweat with us after #SweatworkingWeek? We're excited to partner with our friends at Reebok Chicago and Runstreet for an art run led through Wicker Park and Bucktown Wednesday, June 14.
Runstreet leads conversation pace art and architecture runs out of New York City, and will be taking a few runs through Chicago this summer, bringing runners – both new and seasoned – together to check out art-filled neighborhoods all over the city. As Reebok Chicago plans to open its doors in Bucktown this summer, we thought, in true aSweatLife fashion, what could be better than bringing friends together for one event?
Join aSweatLife and Runstreet as we meet at Reebok Chicago at 6:30 pm June 14 for a run around the Bucktown neighborhood where the new Reebok showroom location will be located. We'll be pausing along the way to learn about street art and artists we pass by, and we'll follow up the run with a bodyweight workout led by Team aSweatLife outside The 606, right by Reebok Chicago.
After our workout, hang out with us and we'll get a first look at what Reebok is bringing to Chicago with its new showroom concept.
Getting outside, getting in a workout, exploring something new and meeting new friends. What better way to spend a Wednesday?
Want to get in on the run? Sign up right here!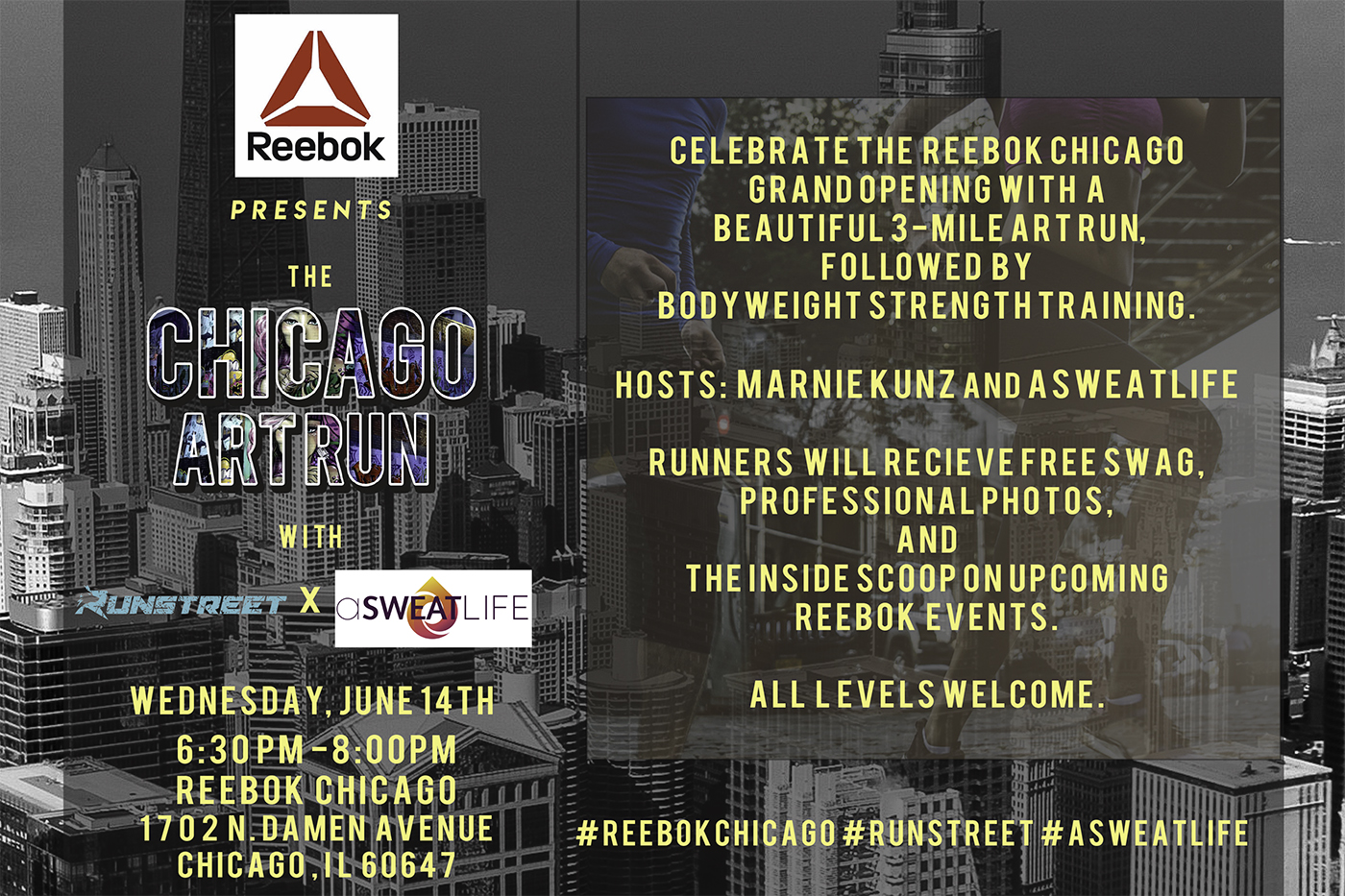 What are the details for this event?
Where is it located? 1702 N. Damen Avenue
What time is the run? 6:30 pm, Wednesday June 14
Where do I buy tickets? Right here. Thanks for asking!
Why are we doing this? Because greeting our new friends in Chicago is always better when bringing old friends together to do it.