Yoga House Opens, Creating An Oasis Just Outside of Chicago
(Disclosure: Our visit to Yoga House was complimentary. As always, we only write about the people, places and experiences that we truly love.)
Nestled on Half Moon Acres in Stevensville, Michigan you'll find Yoga House, a magical place where city-dwellers shed their cell phones, their expectations and their stress for an hour, a night or a weekend, leaving renewed.
Carefully curated by Clare Crowley, one half of the couple behind Haymarket Pub and Brewery, Yoga House knocks one out of the routine and into the mindful.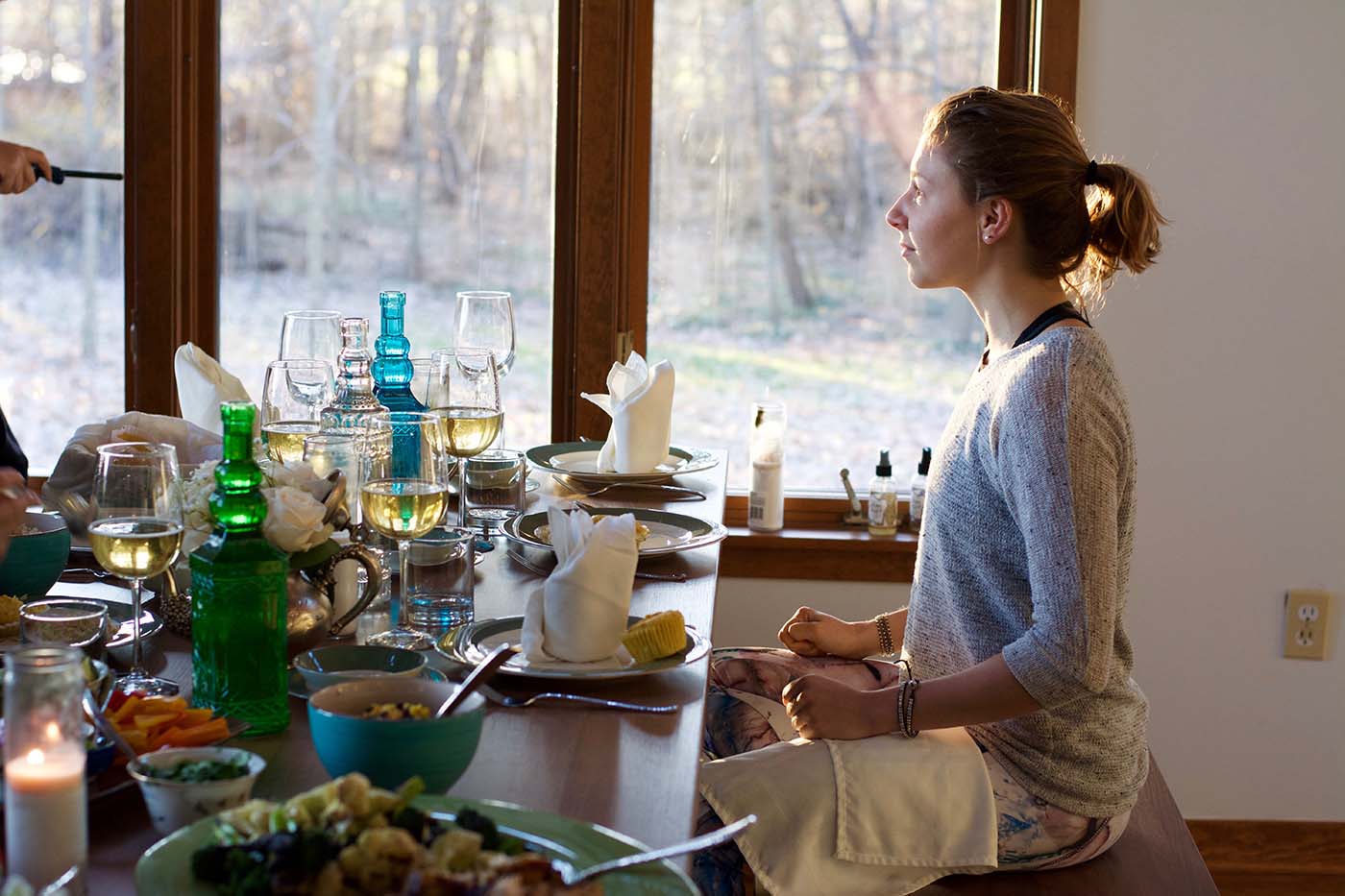 (All photos in this post are by Cass Gunderson)
On the surface, Yoga House is a beautiful home on 13 acres of wooded land just close enough to the dunes of Grand Mere State Park where one can find a variety of yoga practices. But, beneath that, there's something about the property that transports one away from the general bustle of life.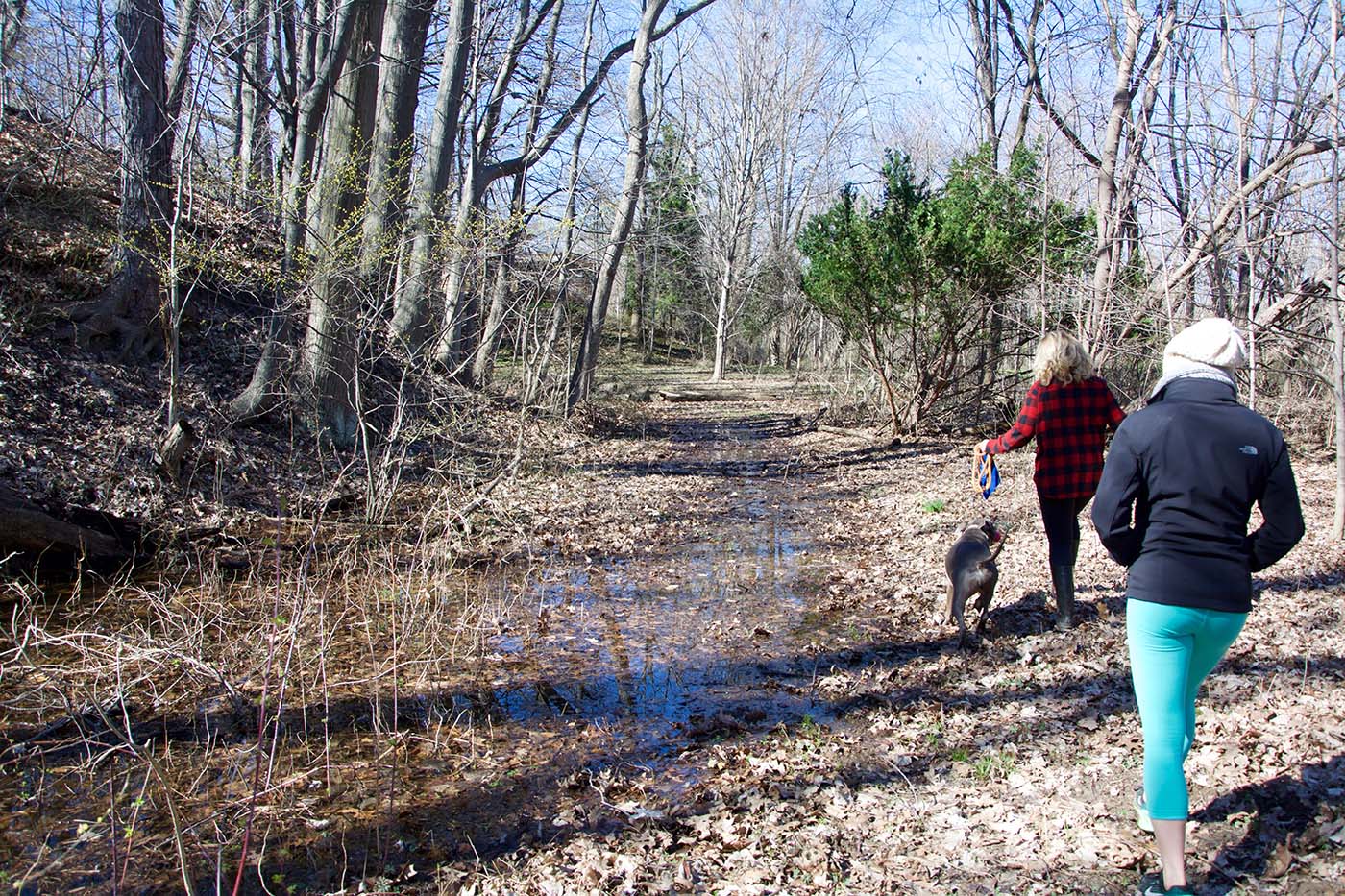 That magic is Clare Crowley.
When Cass, Maggie and I arrived at Yoga House, Clare came to the door with her blue pitbull, BlueSky, both of them vibrating with excitement. So started our one-night stay at the house.
After getting situated at the house and setting down suitcases full of athleisure just long enough to change out of the clothes we wore for the 90-minute ride up, we took on our first yoga practice as the sun started to drop in the sky.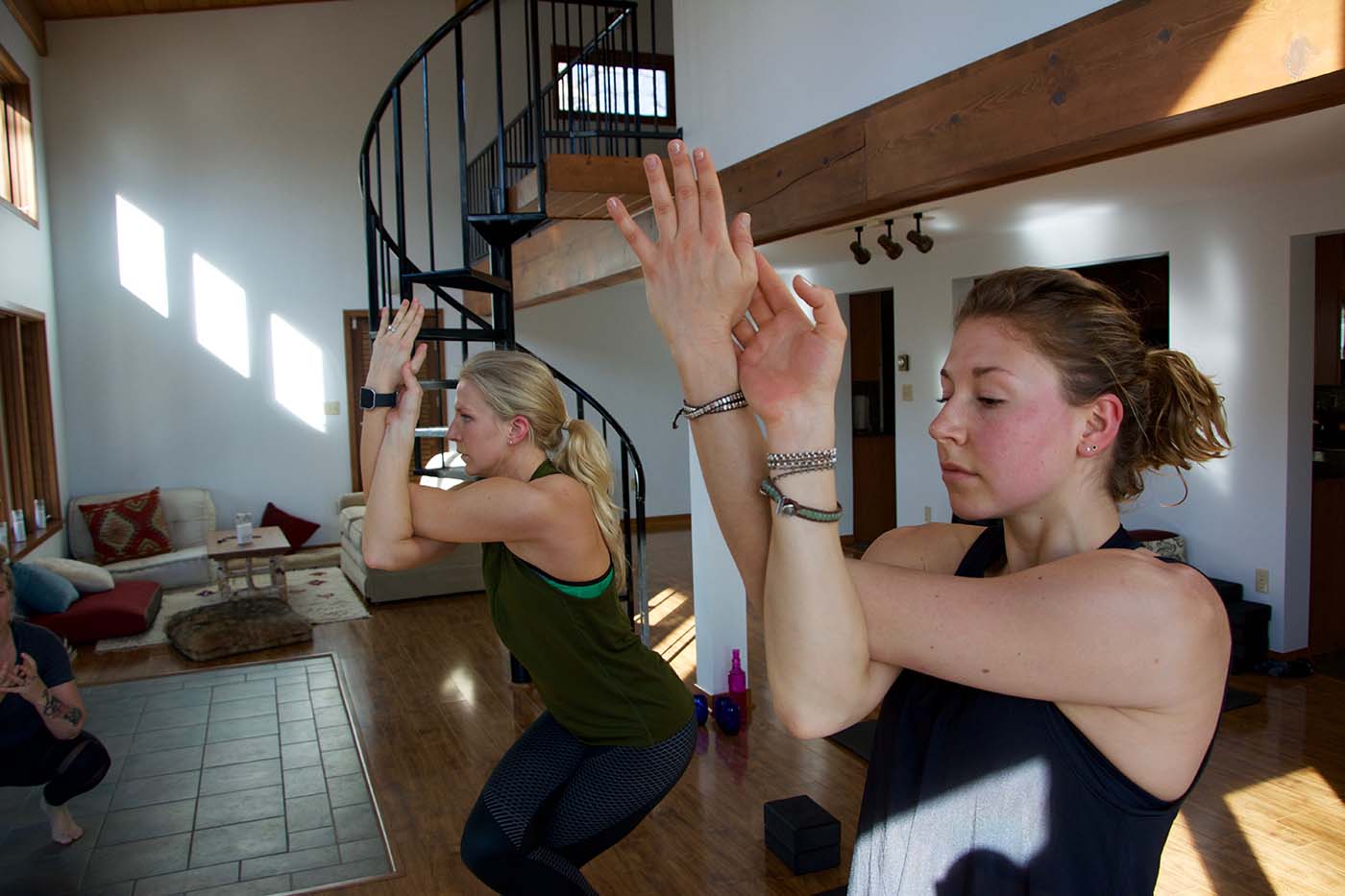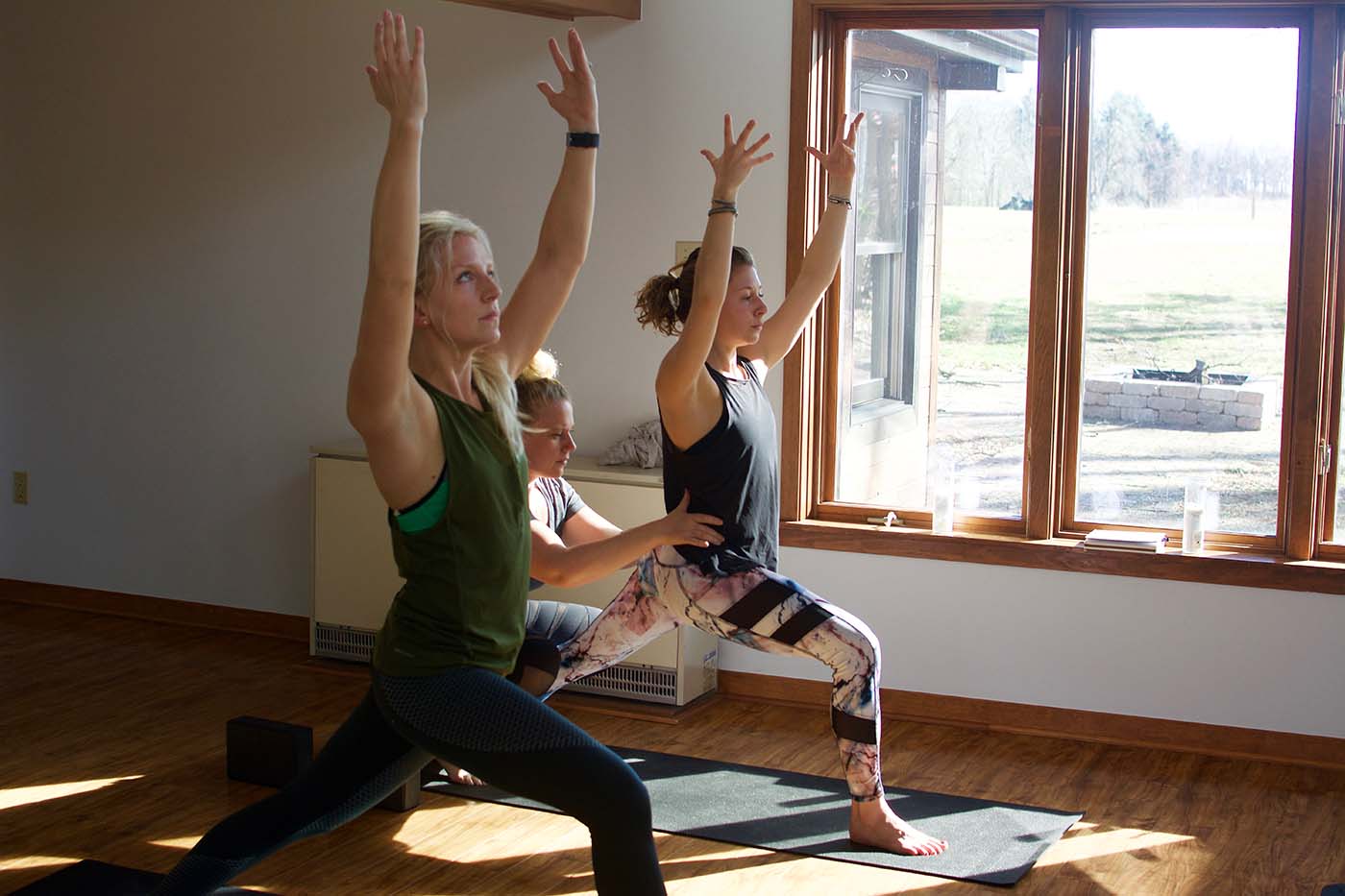 Because Yoga House is set up for cozy groups, class is even more hands-on as Clare adjusts and changes the flow to fit the energy of the group.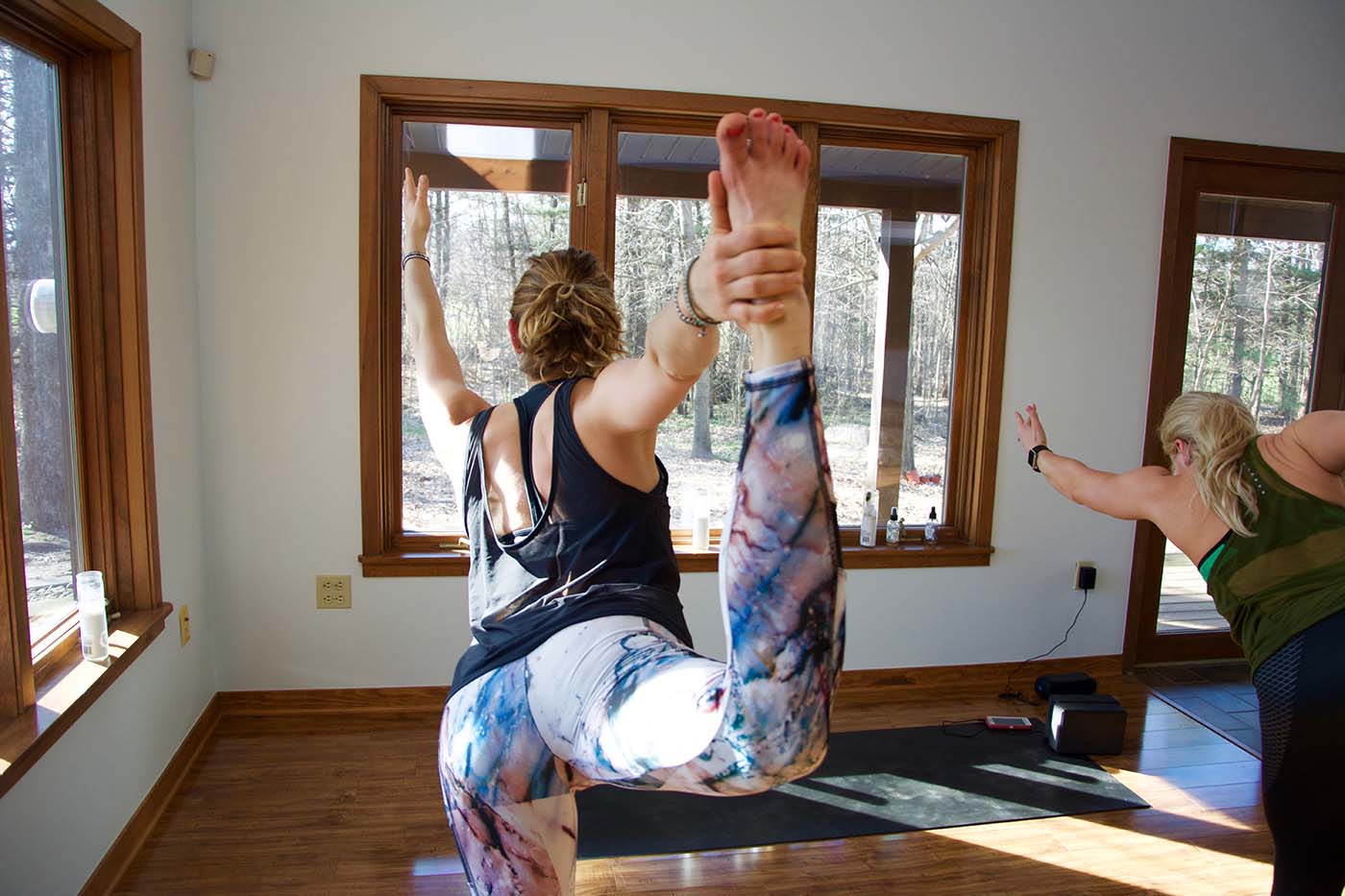 After a lengthy savasana, during which Clare aligned and lengthened all of our limbs (the best part of savasana, if you ask me), we realized that we were famished. Clare converted the multi-use living room/studio space into a cozy dining room set up with the most Pinterest-worthy place settings I've seen.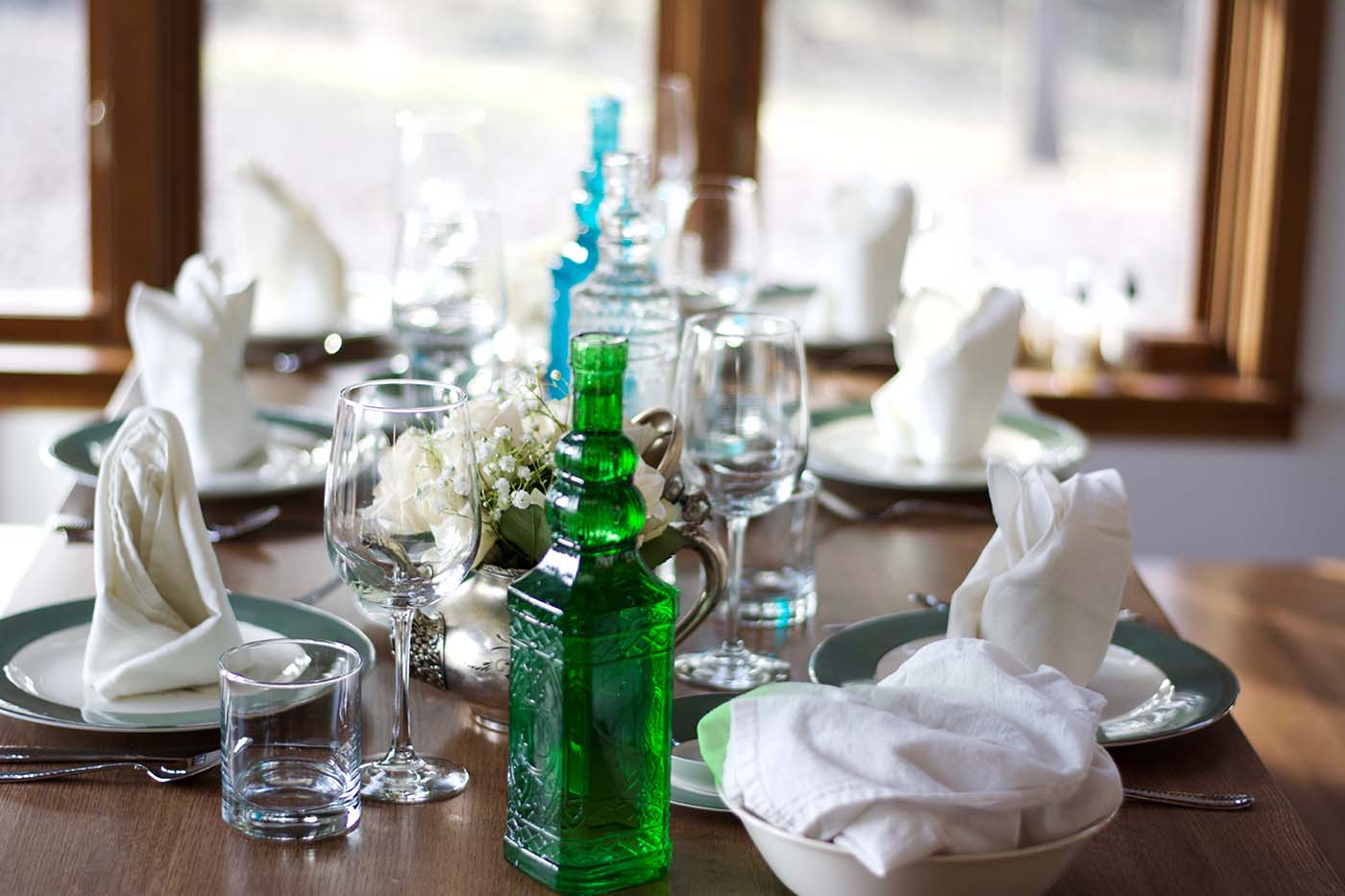 Joined by Ali Brashler from Bare Feet Power Yoga, who is leading a retreat at Yoga House this August, we sat down to a feast.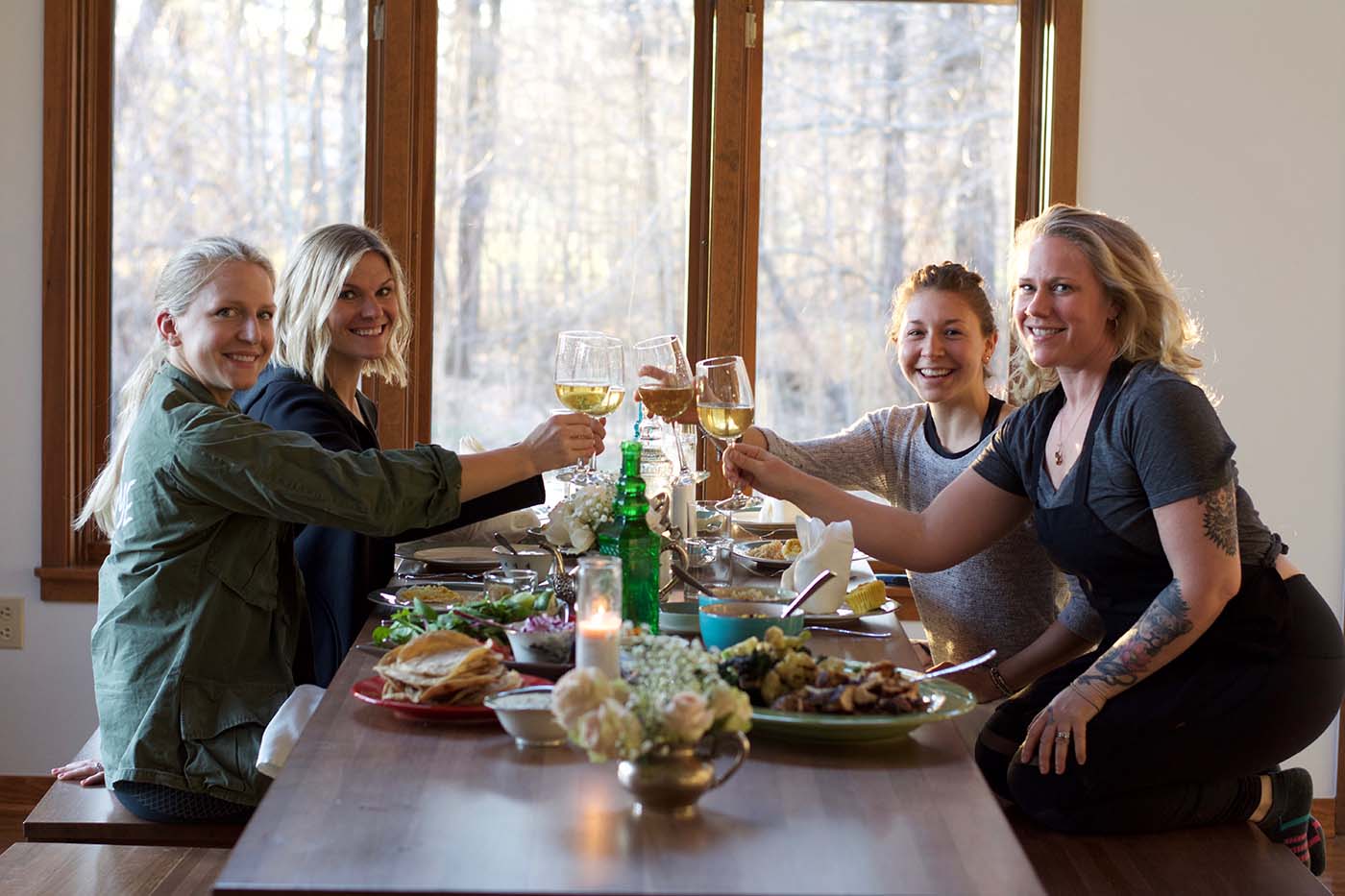 When Clare talks about food and the house, that's when she really shines. She views the house as a place where people can truly take care of themselves with what they put in their bodies and how they manage stress. Generally, Clare has an assistant and a chef to help her manage the experience at the house for a weekend, but when we visited, she did it all. Yoga instructor, proprietor and head chef.
She created an other-worldly taco night feast, rich with flavors from sweet potatoes, the natural deliciousness of a gentle char on veggies and a green salsa made with pears that could (and should) go on everything.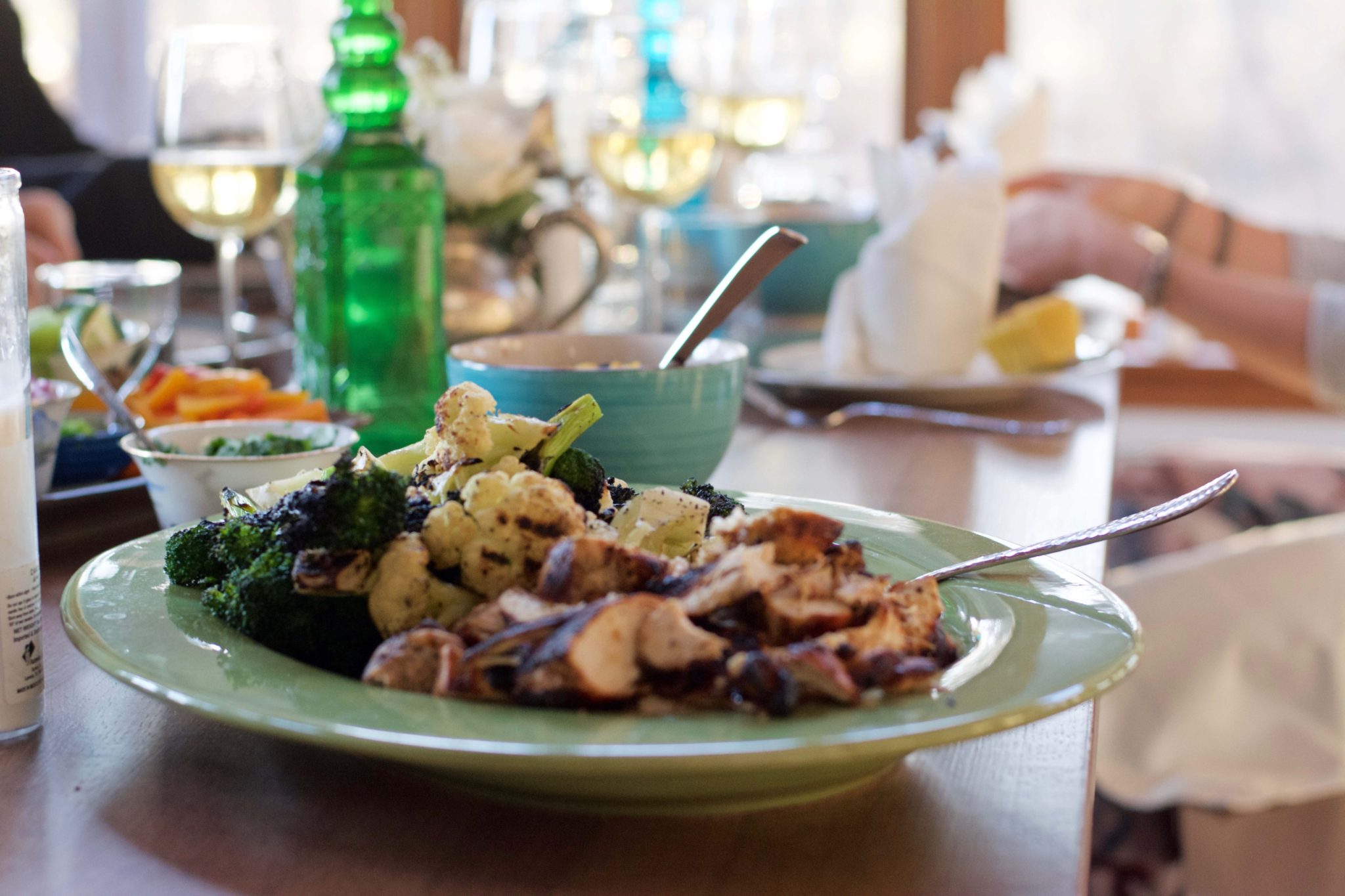 The stress management piece of Clare's vision wrapped up the night after dinner. Once the meal and the mood settled, Clare concluded the night by instructing us to put on warm, comfy clothes for yin yoga. The practice relaxes yogis by taking longer in poses and lulled us to sleep with a crawling pace in the candle-lit basement of the house.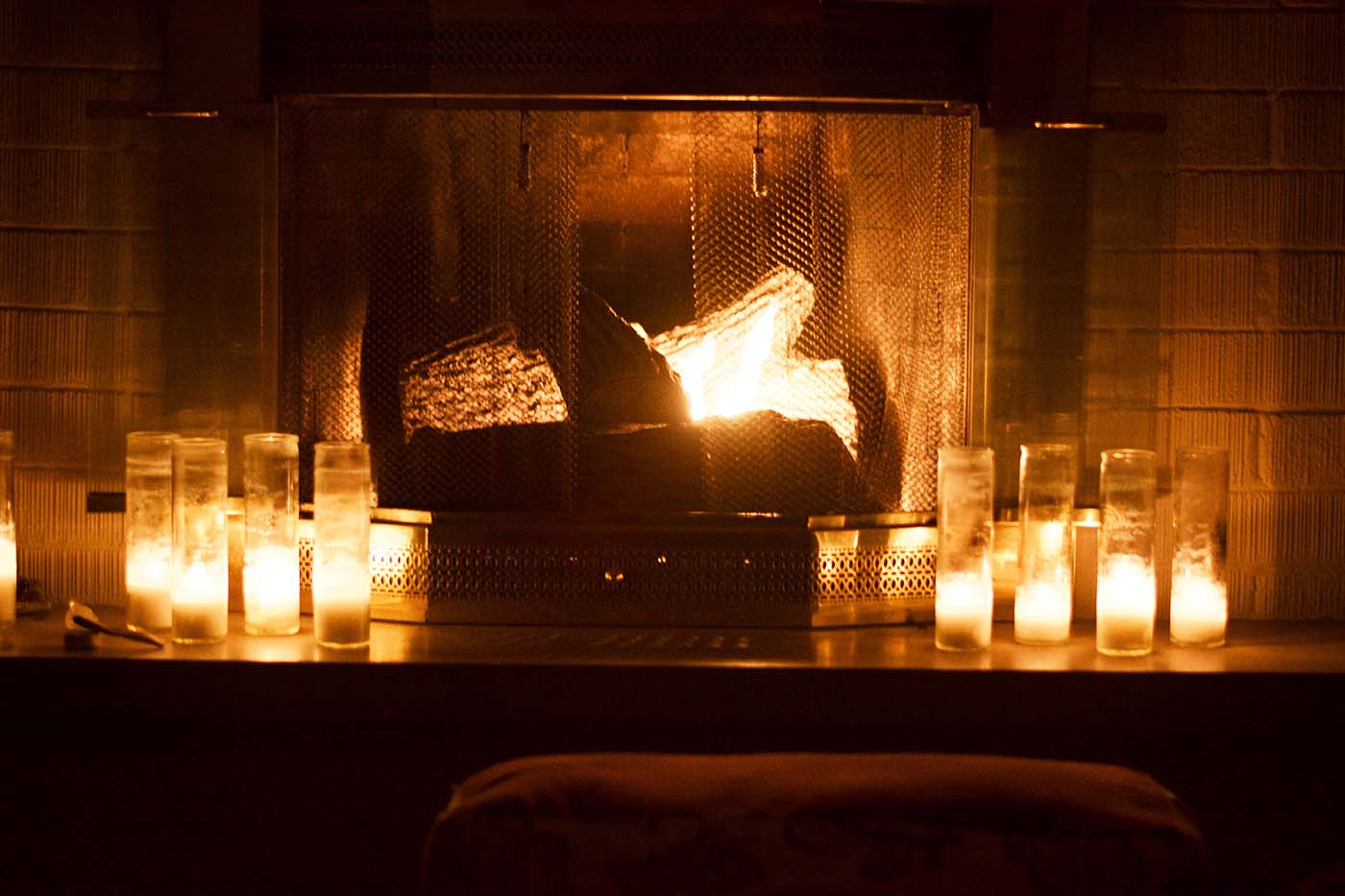 The house comes to life in the morning, filling with light and nature's most perfect aroma: freshly brewed coffee. We enjoyed the coffee side-by-side with BlueSky in the cozy seating in the living room.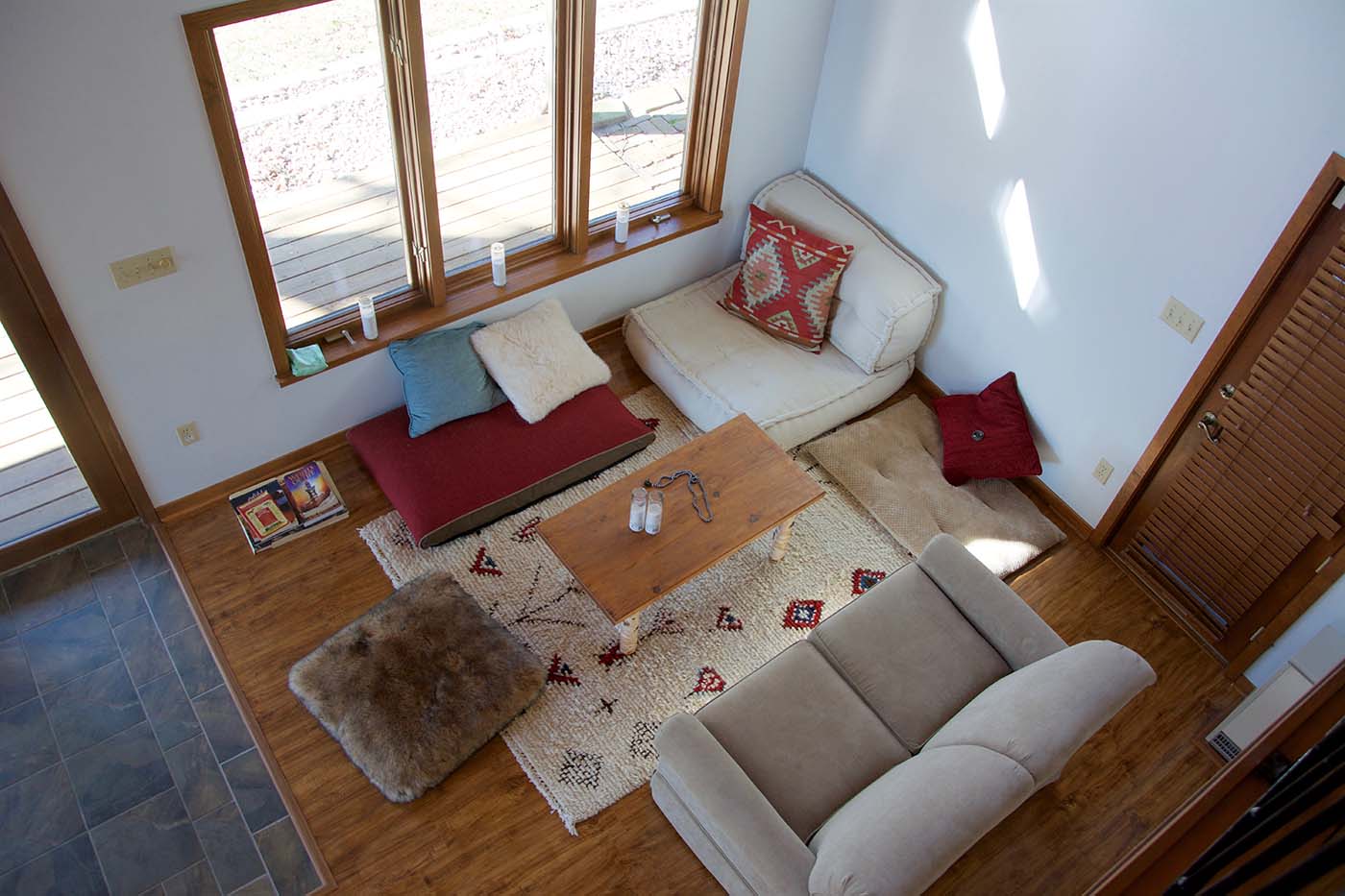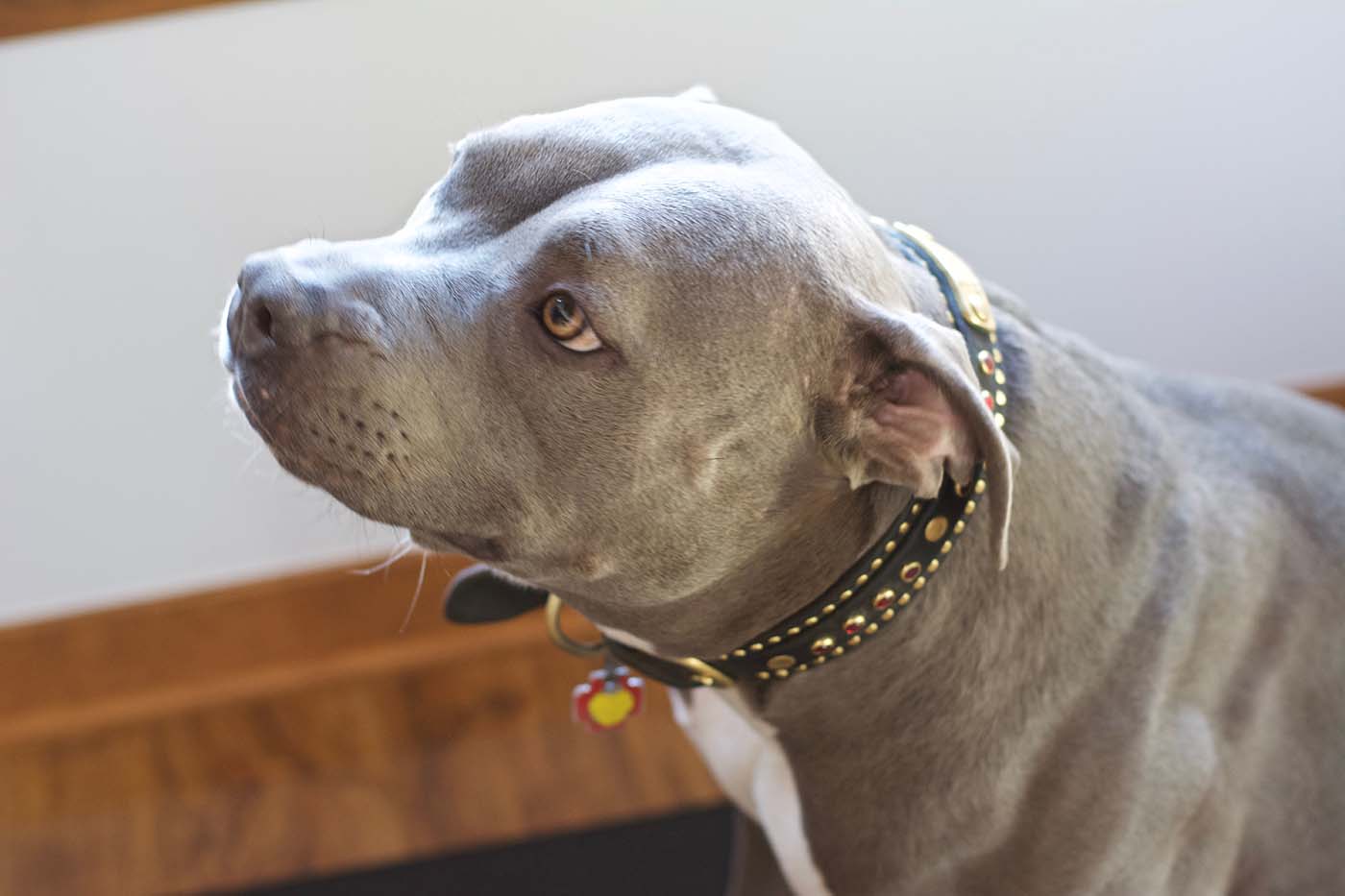 Bathed by morning light, Clare used a pre-breakfast yoga practice to wake up the bodies and prepare for a hike. We twisted and turned while taking it easy on our legs because the sandy dunes would not.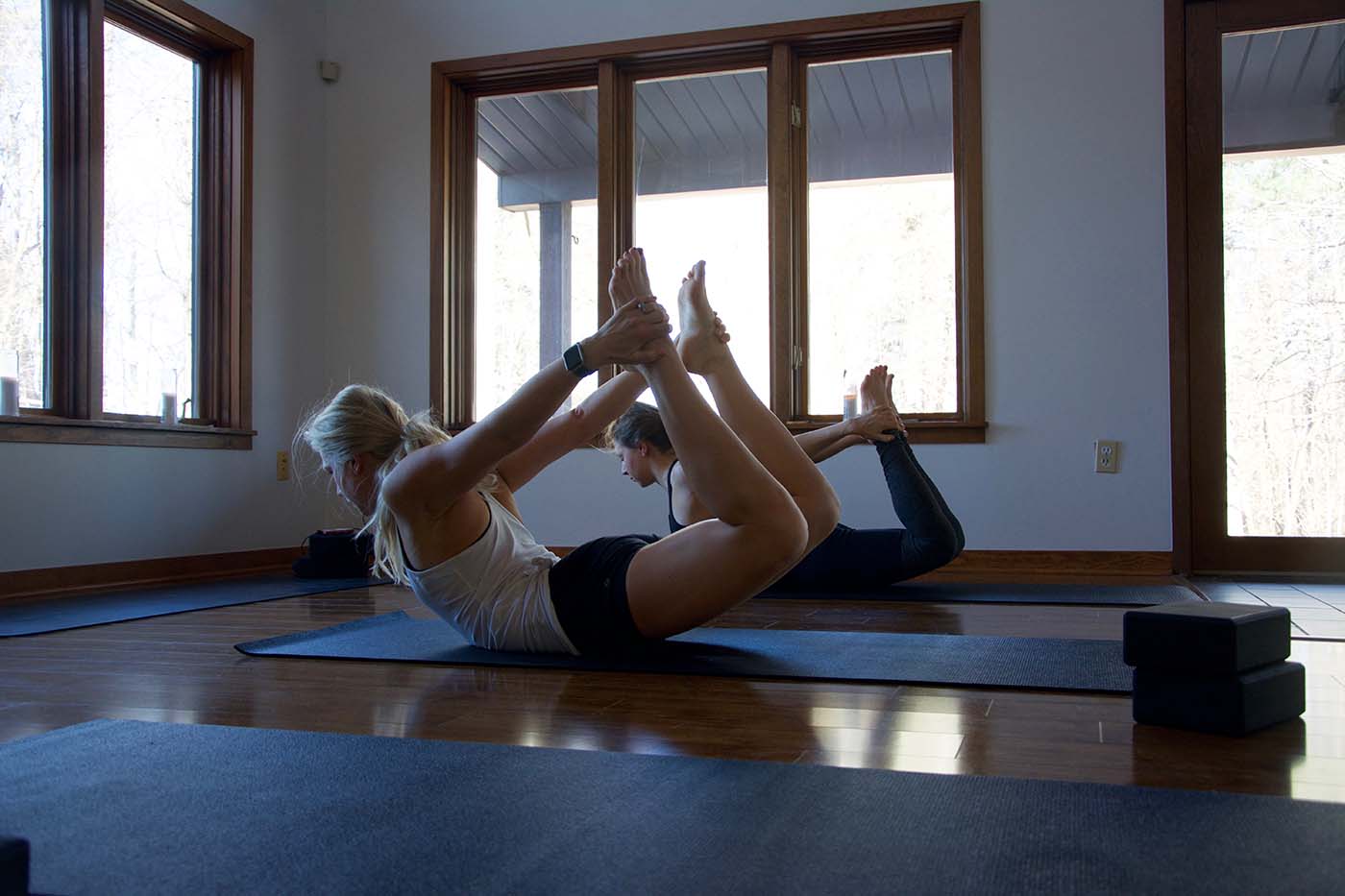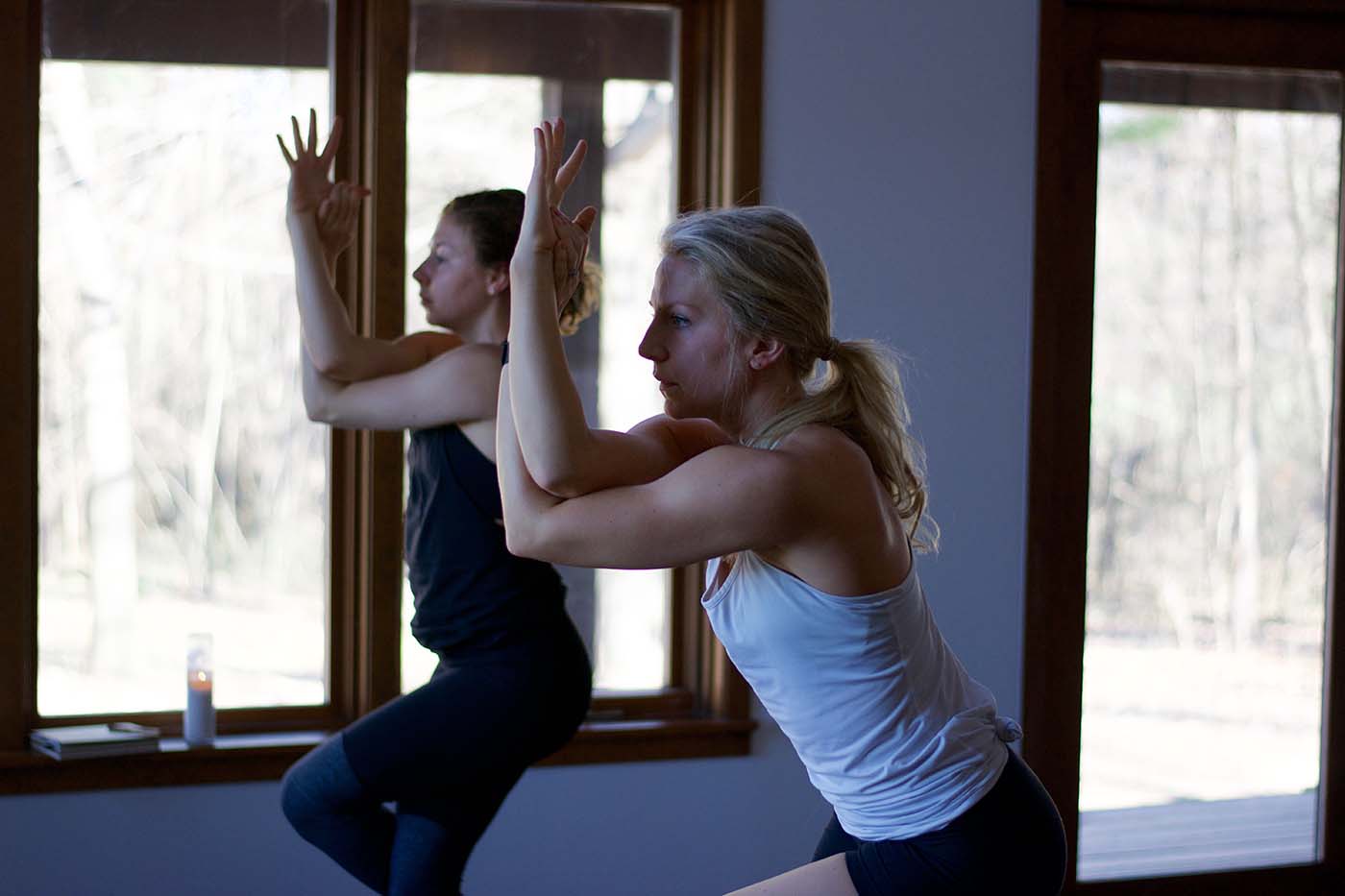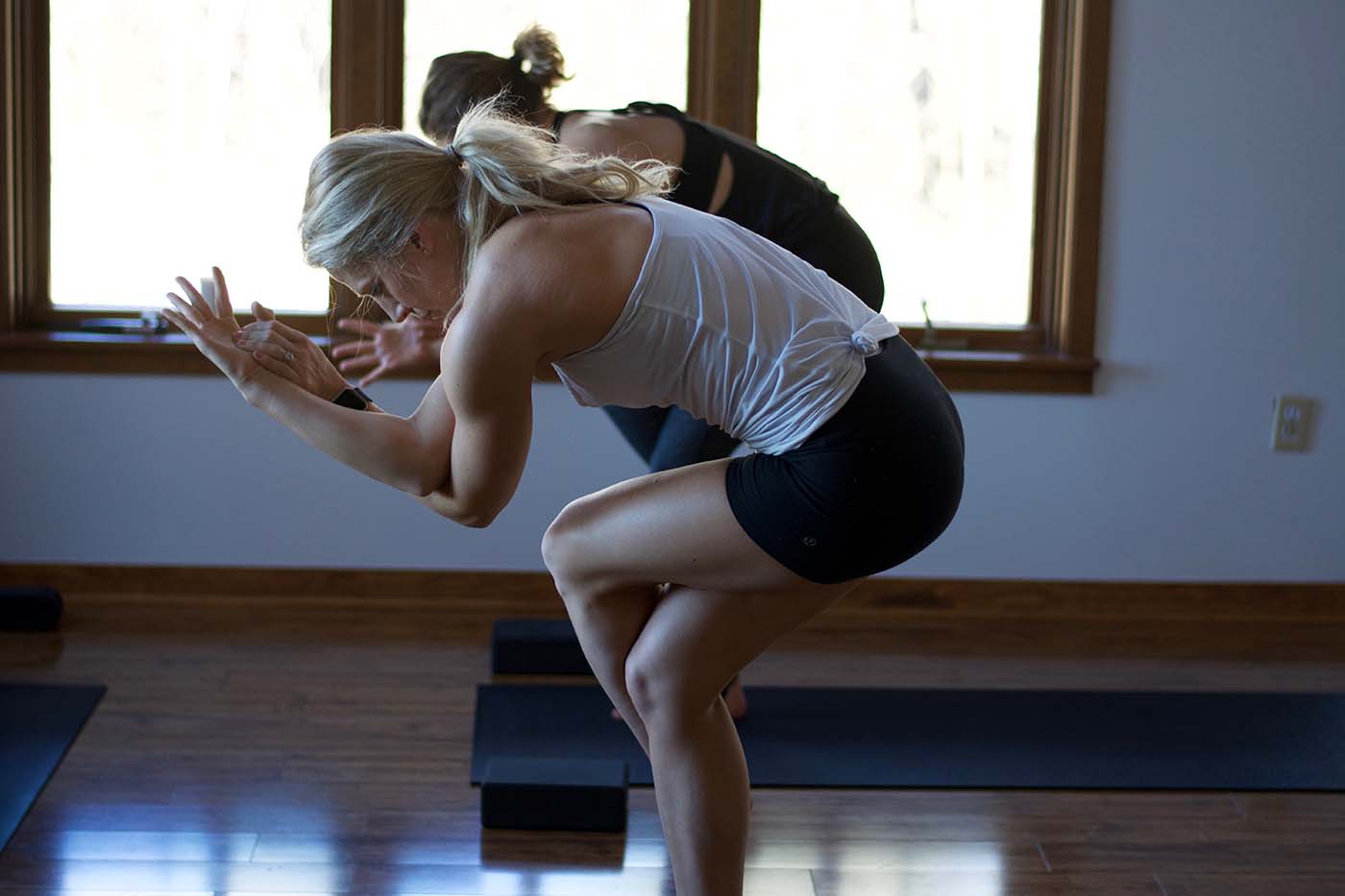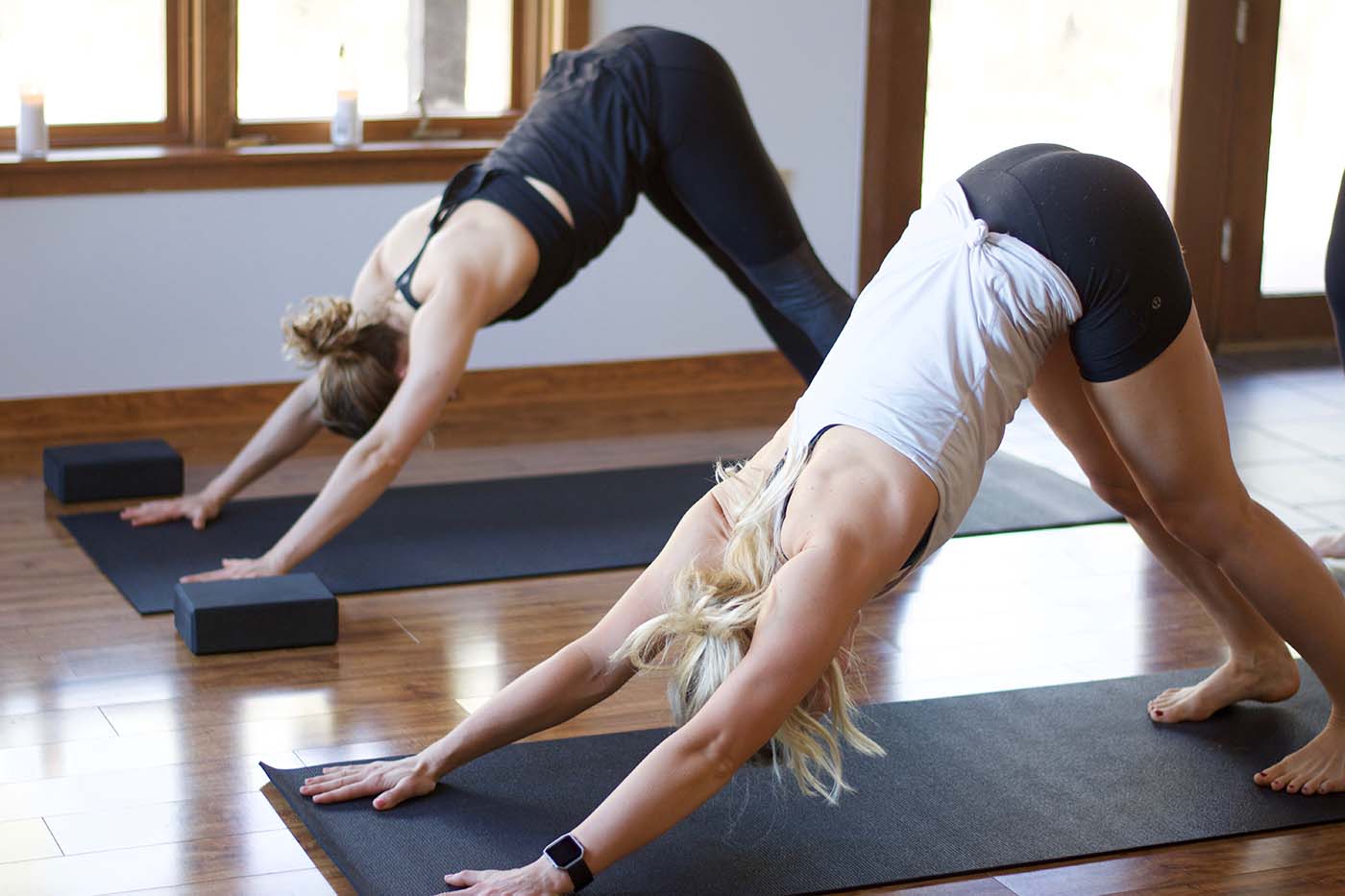 Ready for our morning meal, we downed green juice and started putting together plates of vegetables and eggs to fuel a five-mile hike.
Taking an easy drive to Grand Mere State park, we worked our way up and down the sand dunes on a perfect spring day. Living vicariously through the boundless energy of BlueSky, we walked as we tossed her ball, realizing she was covering at least three times the miles that we were as she ran back and forth on the sand.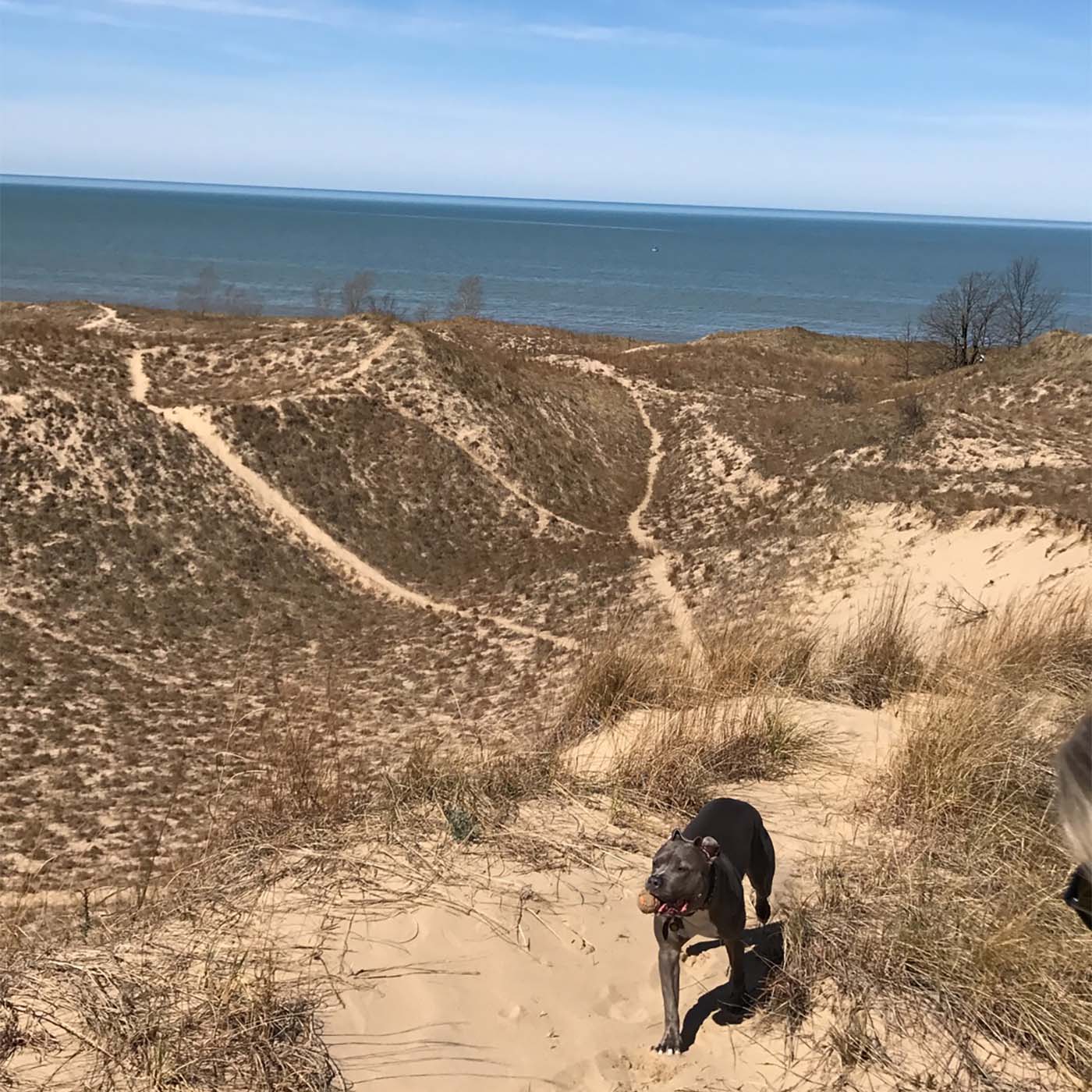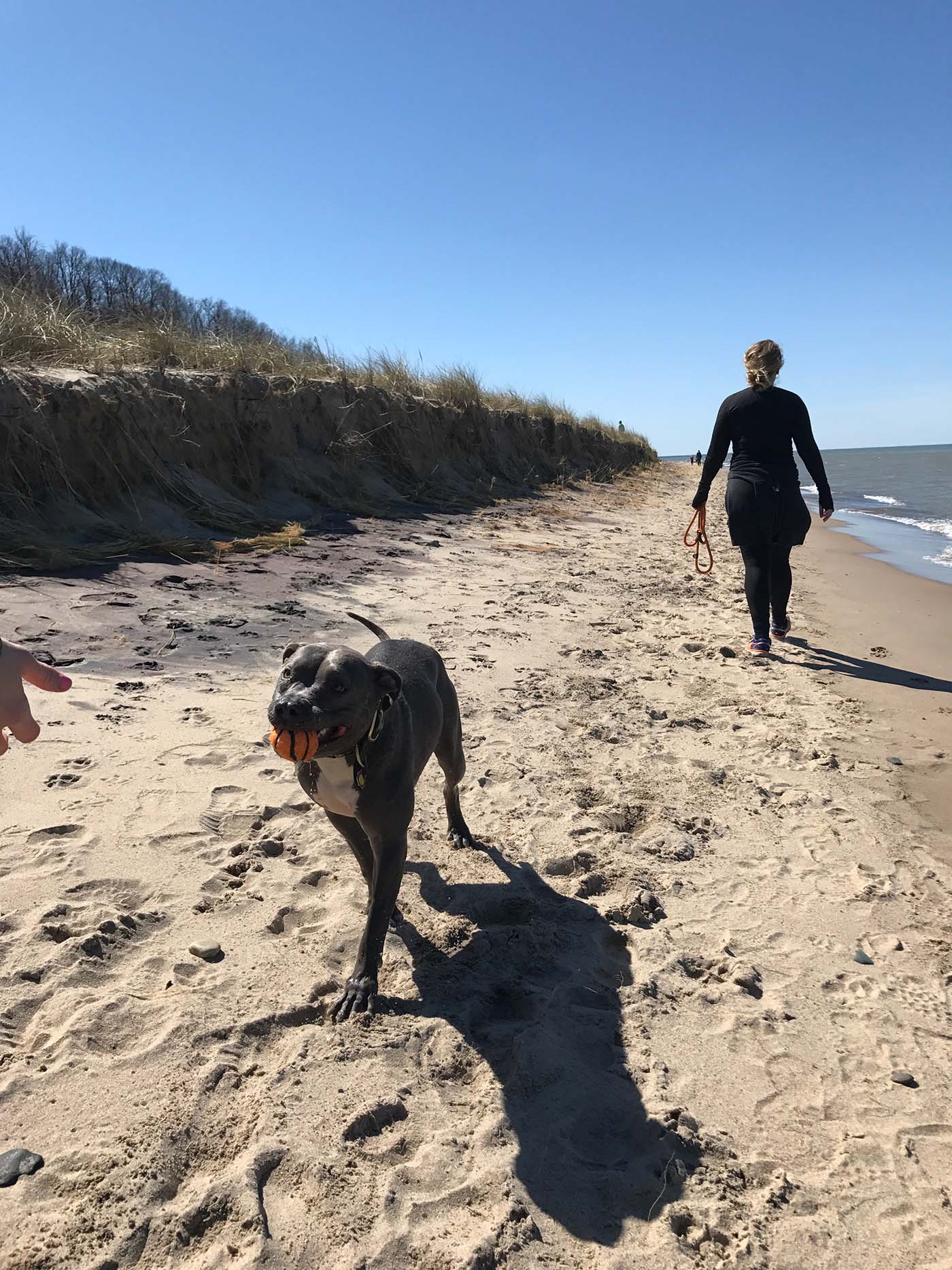 Having worked up a hefty appetite, we spent one last meal with Clare at The Haymarket in Bridgman, Michigan. Clare proudly showed us where and how the beer is made – her husband Pete Crowley is the brewmaster there – and ordered one of everything from the menu.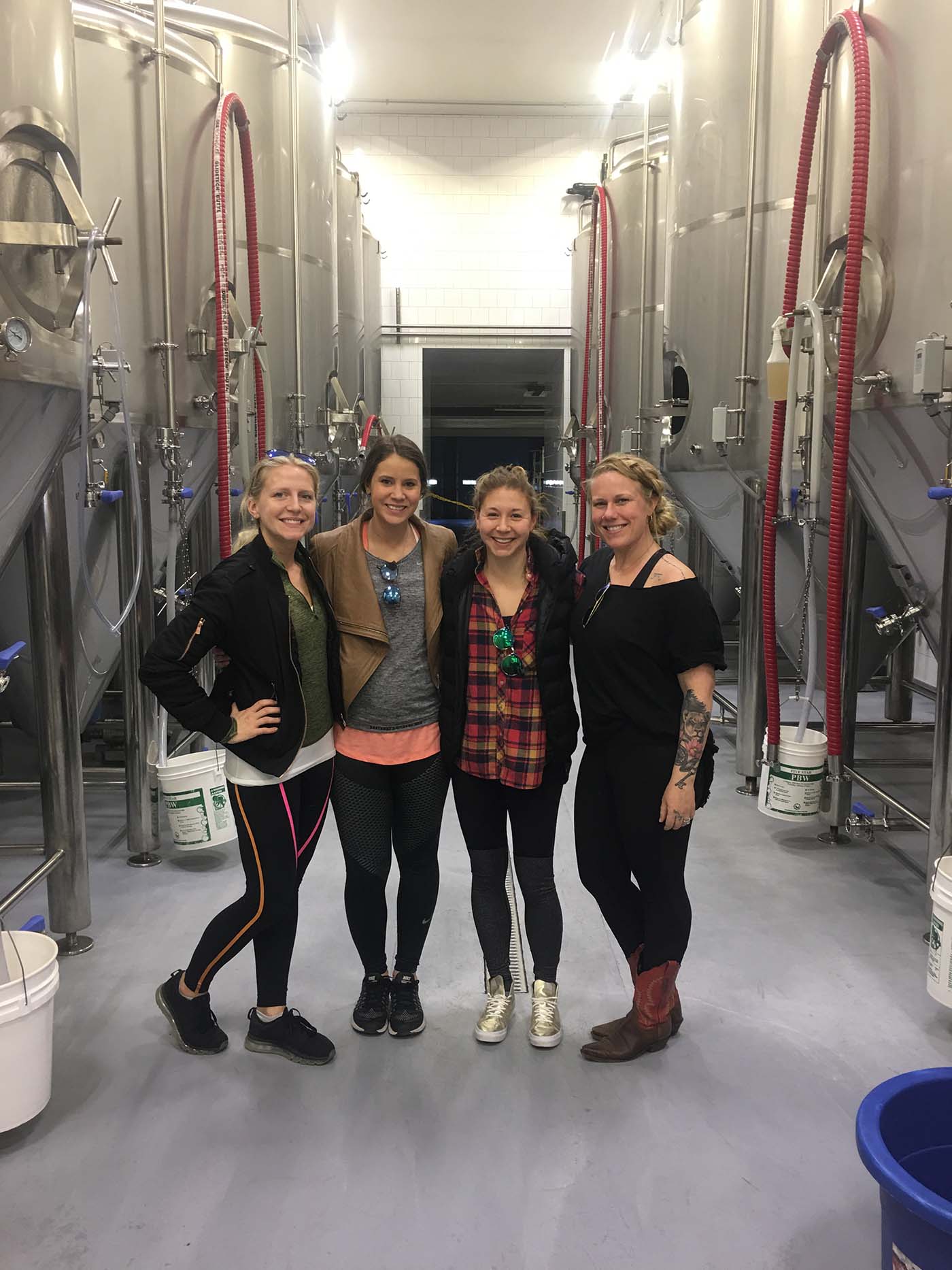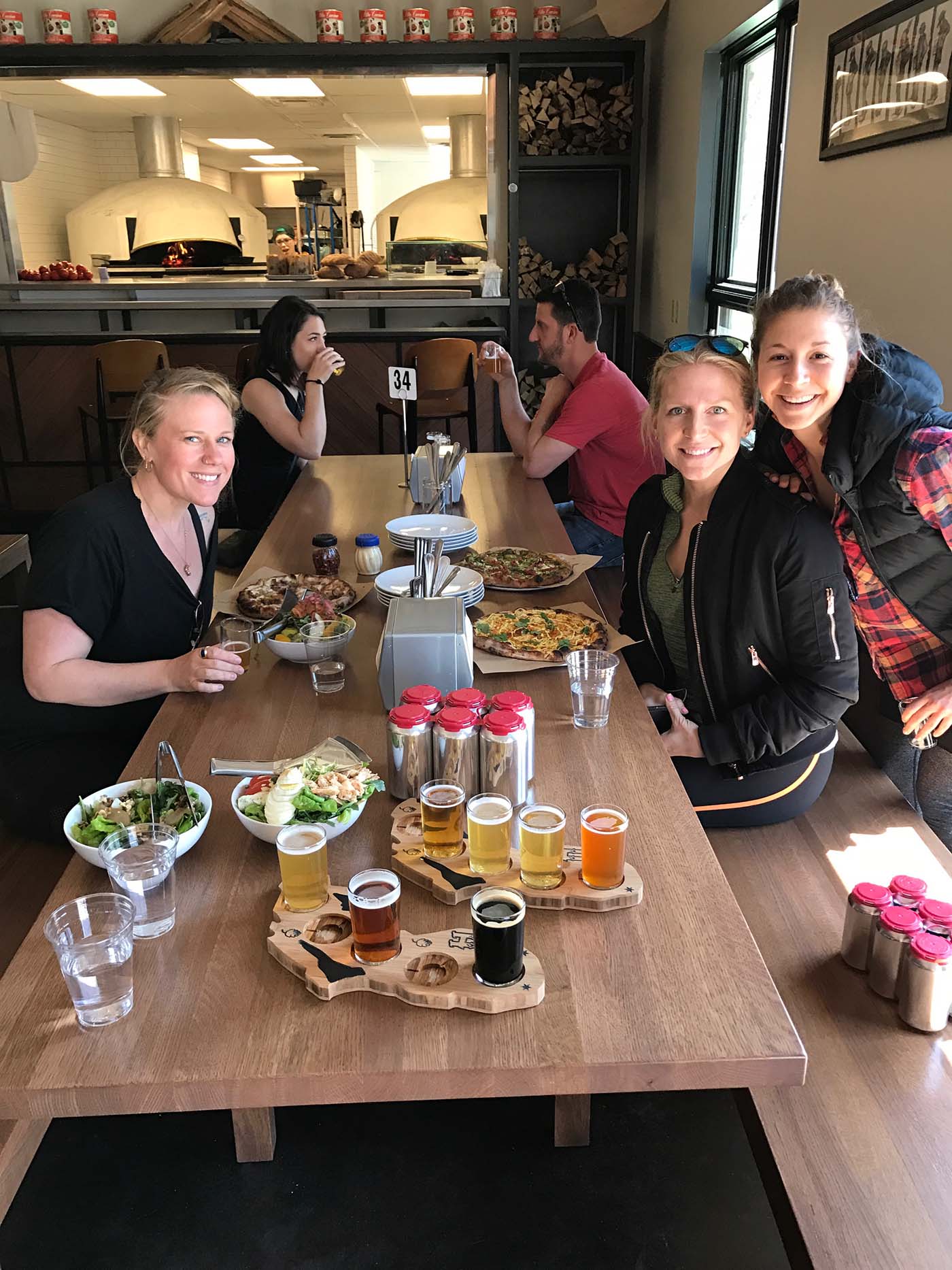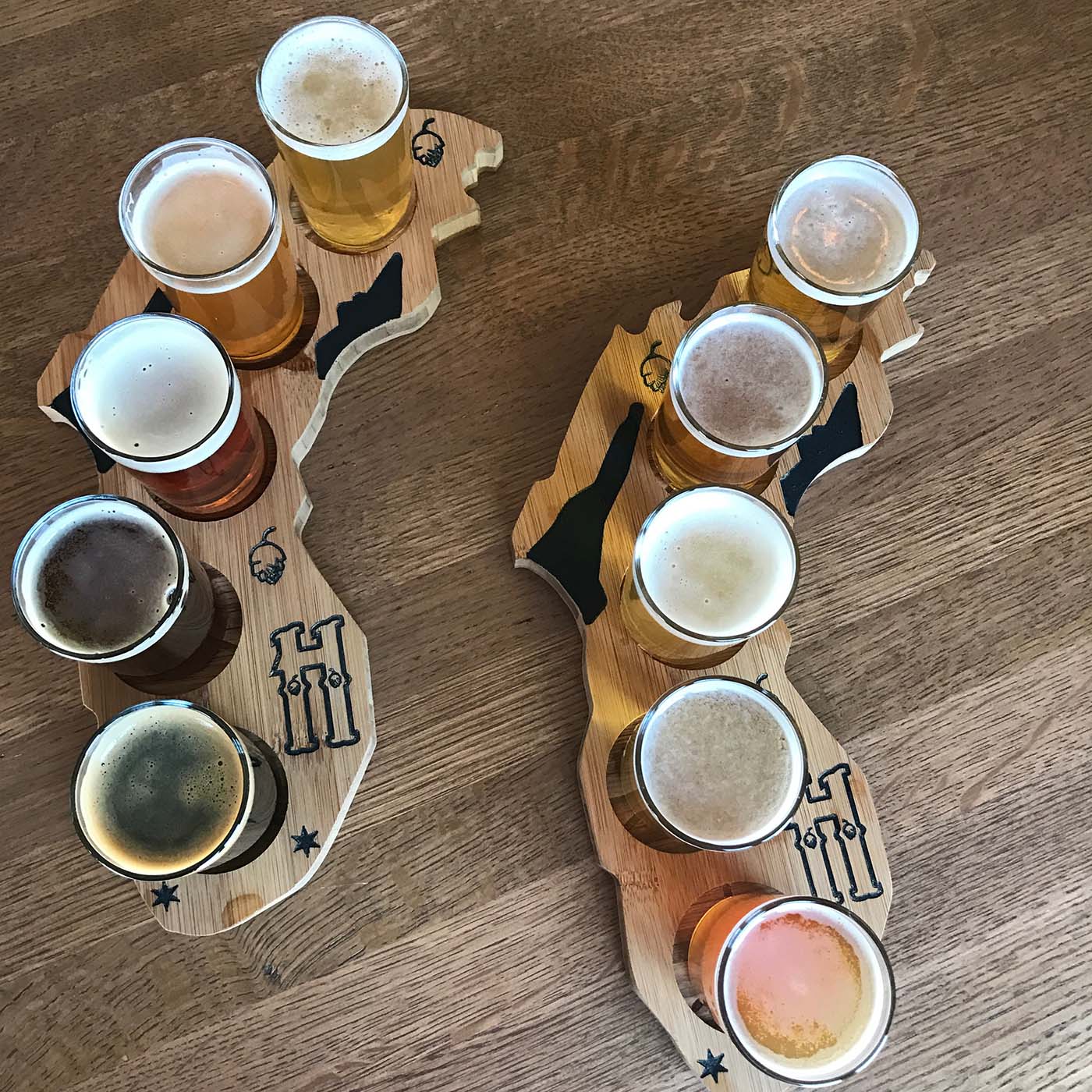 As the driver, I didn't try any of the beer, but word on the street is that it was fantastic.
After lunch, we found it difficult to hit the road. Just like any intense experience like camp, relationships form quickly and it's difficult to rationalize going back to real life.
Check out what the house has on the schedule and reach out to book a custom trip – like a bachelorette party, a birthday or really any other excuse you can come up with.