What Sarah Ames, World Marathon Challenge Runner, Says About Setting Goals
"You're tired, you're hungry, you're nauseated – you just have to say 'I signed up for this, I put so much effort into it, people are rooting for me, let's not stop. You can put another step forward and another step and see how far you get. And eventually you'll get there."
These were the thoughts going through Sarah Ames' head as she overcame obstacle after obstacle and completed the World Marathon Challenge – seven marathons on seven continents in seven days.
This week-long marathon excursion marked the fifth time that Sarah ran 26.2 miles on every single continent. This Chicago-based partner at Quarles & Brady LLP, last she checked, is the only female to run a marathon on all seven continents five times.
"47 … I think," Sarah noted as the total number of marathons she ran since her first Chicago Marathon in 1998. "I haven't really paid attention, but it's about 46 or 47 … I'd have to go back and check."
My mouth became stuck in a permanent gaping position upon hearing this, and I'm pretty sure it stayed that way for our entire conversation. Sarah says running doesn't come easily to her, that she's not a natural runner at heart.
"I don't go out and think 'I need to run, otherwise I can't live!' I'm not that person," Sarah said.
Yet something pretty powerful drove Sarah to accept running challenge after challenge, checking marathons after her bucket list left and right over the last 15 years. When she learned about the World Marathon Challenge in 2015, she thought, "Let's just see how it goes."
For this particular endeavor, she chose for the first time to fundraise, and selected the charity Hamlin Fistula, an organization dedicated to the treatment, care and prevention of childbirth injuries in Ethiopia, of which she is the President and Chairwoman of the Board.
"It all mades sense … I was coming onto the board and Ethiopia is a country of runners," Sarah said. "I thought it would be great to combine this run for a fundraiser for Hamlin Fistula [since] this is a global event."
In February 2015, Sarah made it official and signed up for the World Marathon Challenge 2016. Over the next year she faced the fear of starting to train, to mentally prep for the seemingly unimaginable feat of 183.4 miles in one week and fitted the whole training process in during her already busy work week. By the following January she was off to the races, literally, to Antarctica where the journey began.
From the first challenge of finding time to train to running the last leg of the trek on almost no sleep – the week was riddled with obstacles that Sarah powered through, one after another. As Sarah continued to describe this experience by outlining her week's schedule, there was no shortage of jaw dropping moments.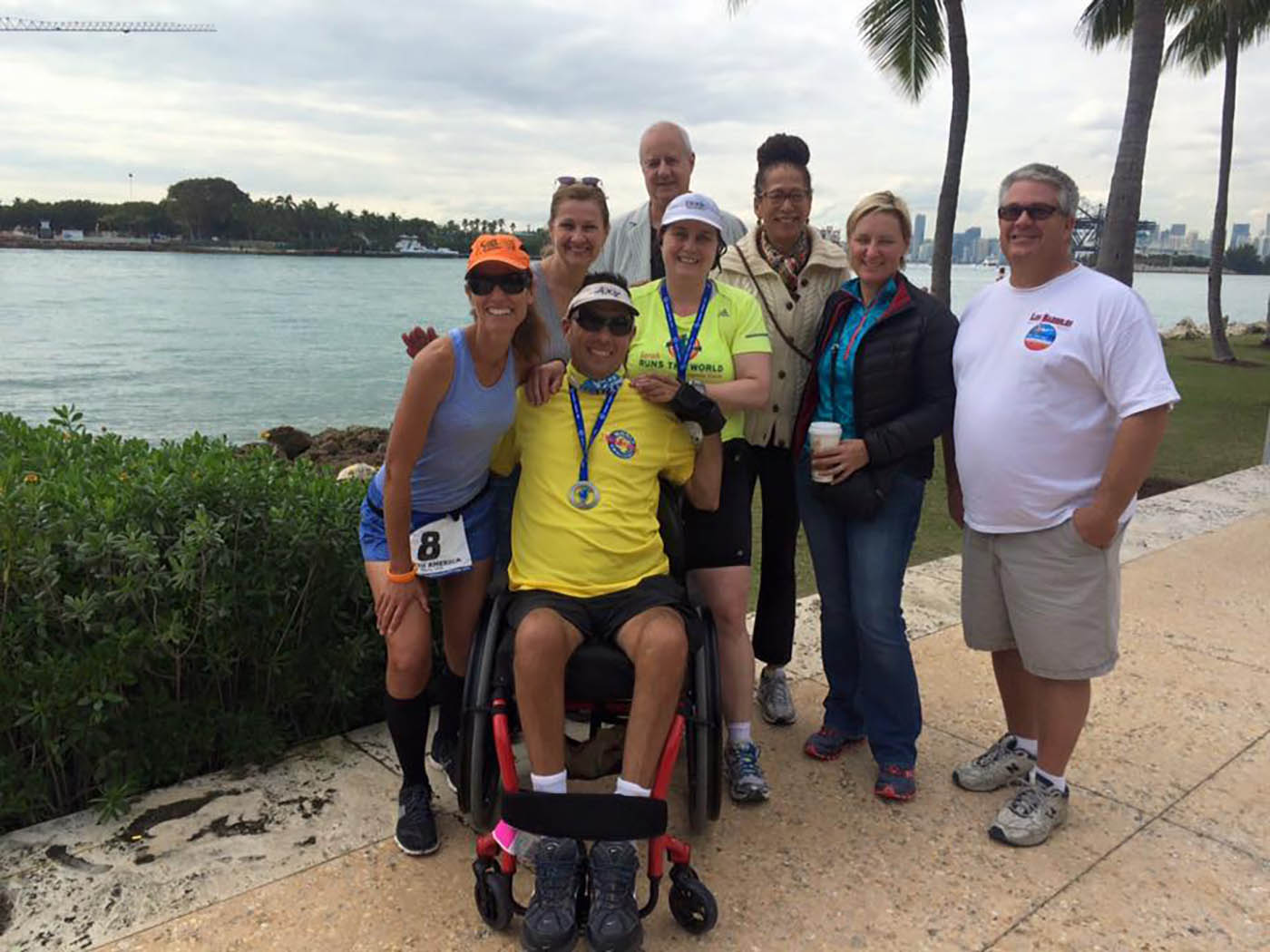 Sarah endured uncomfortable flights, short transitions between marathon and travel-time to the next airport, stolen bags in Miami that left her without her passports and asthma inhaler, heat in one continent and the cold in another, lack of showers between marathons and difficult hills she hadn't necessarily trained for. All within one week. 
The strength to actually finish this insurmountable task? Sarah attributes it to the mental element of training. She used the same kind of thinking to prep for this as with any other endurance run.
"If you go out and say you're going to run ten miles, after ten miles you're done. If somebody says 'run another two' you'd say 'Oh god no.' But if you had gone out from the get-go saying you'd run 12 it wouldn't have been a problem. So much of that is in your head."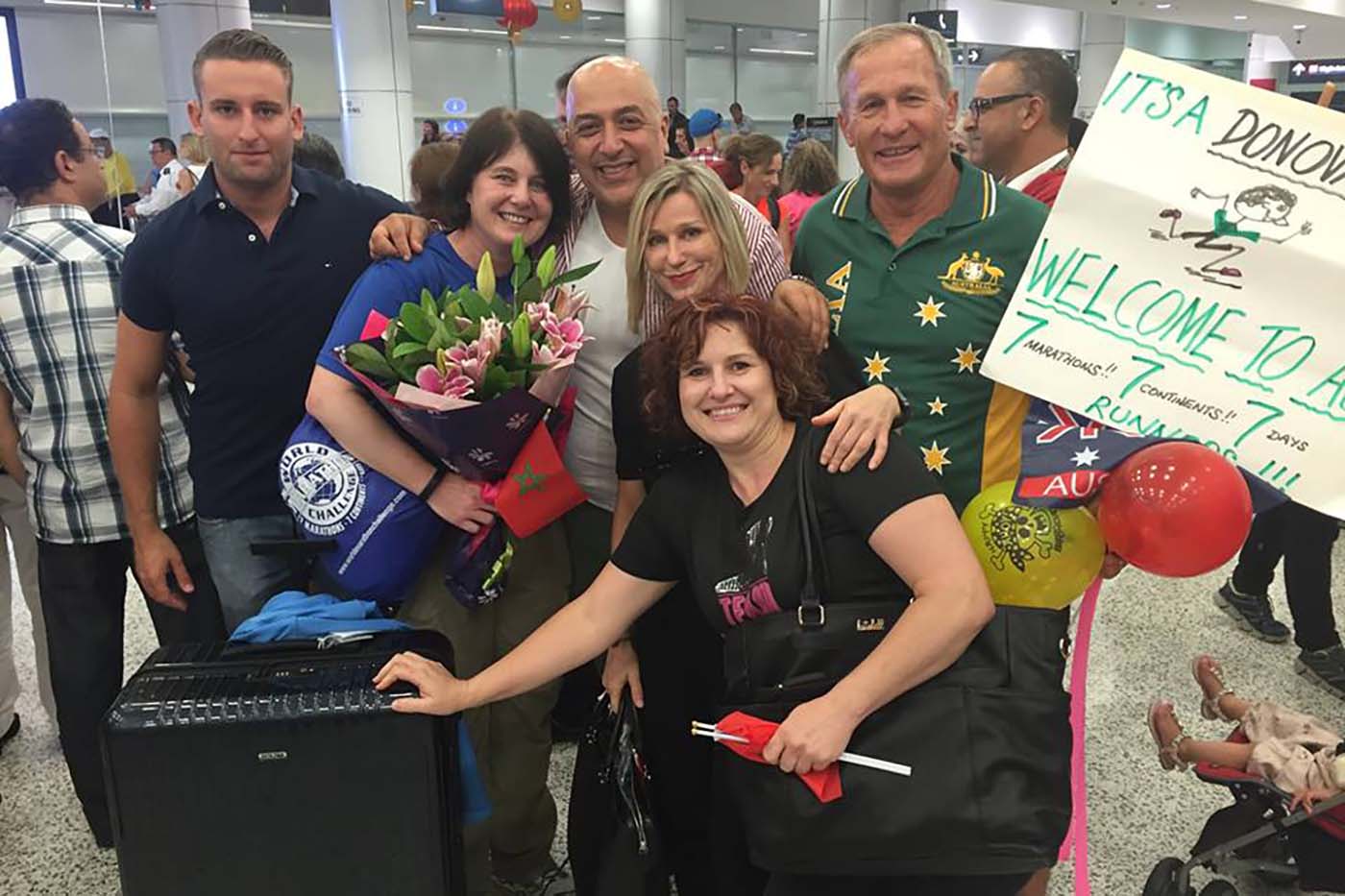 There's no way to actually wrap your brain around this kind of physical training until you're in it. But, as Sarah explains, with any challenge you're working to overcome, "Stay calm. Don't make yourself crazy. It's surprising how much your body can do. [When you] set a goal for yourself to finish, you can definitely do it."
And with that focus, she did.