We Got Goals: Cheri Byrd Balances Business in 2017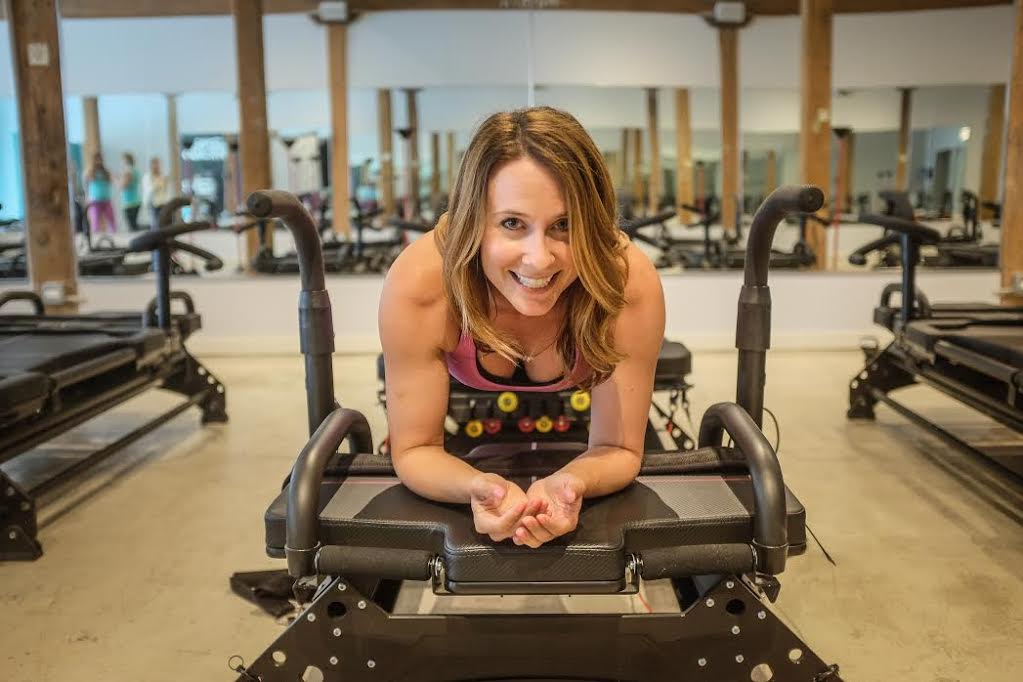 If you've been to CHI50, you already sort of know Cheri Byrd. Her heart and soul are splashed on the walls and are present in the community.
But all of the hard work that it took to open a studio started with a big, audacious goal. Goal setting, Byrd said, is something that she said she learned in her four years with lululemon.
"I now understand the importance of actually stating what you want to achieve, writing it down, and making sure that you set your goals high and sometimes seemingly unachievable," Byrd said. "It's this practice that lead me to taking the leap and opening my own own studio – something that only a few years ago, I would have never thought possible."
What's a goal you accomplished in 2016?
My 2016 goal, to open CHI50, actually started as a 2015 goal. I suppose that makes looking back at where I am today even a little sweeter, because the big goals don't tend to happen on the timeline that you set. I can honestly say that at the end of 2015 when I wasn't where I thought I would be it was pretty frustrating. So, my main focus for this year was honestly to get the right team in place, to get the word out about CHI50, to start to build a brand and community, and to just open the doors and breathe.
Now, I absolutely love my team and feel really lucky to have a group of such strong and unique individuals who represent CHI50. They are all so different in teaching style and personality, but everyone is so invested in getting to know the clients and connecting with each other, that it helped to build a strong community right from the start. I'm actually amazed to see how many regular clients we already have at the studio and I just love how much they've all connected with each other.
Like I said my other goal was just to breathe, meaning I wanted to stay true to myself and find the balance between career and personal life. This was something I was most worried about when opening a new business, as I knew it would be a whole new level of stress. However, I have been able to have a mostly stress-free first year of being open and it's helped me to really enjoy the business and the clients because I am still able to do what I love in my personal life as well. A major part of my personal life involves travel. Originally, I thought I wouldn't have the chance to travel for the first couple of years, but here I am writing this while on a two-week trip to Thailand. Being able to travel and do something that is incredibly important to me and to still know that the studio is in good hands is a wonderful feeling.
What do you want to accomplish in 2017?
Professionally, I really want to focus on developing CHI50 even more and seeing how the studio can grow. I feel like everyone's first question is "are you going to add more machines?" or "when are you going to open the next location?" Those are great goals to have and I definitely have them in my mind for the long-term, but I think the most important part is just focusing on what we already have and making it even better. I want to continue to develop our current (and growing team) so we can not only continue to provide great classes for our clients but also to keep them challenged in 2017.
I plan to add at least 10 new classes to the schedule by the end of 2017 in addition to growing our prenatal and postnatal class from a monthly option to a weekly class. Additionally, I'm working on also adding a charitable community class once a month—our clients and the CHI50 team will nominate the charities. I'm really looking forward to finding new ways to partner with other studios, businesses and aSweatLife (duh) to create some fun new events throughout the year. The focus has and will still continue to be community and I want to create that through the studio, with events as much as possible this year.
Personally, I'm going to continue to work on finding that balance between work and personal life. Which might just mean not being at the studio at 5 am every single morning. Although I really do love my 6 am crew, so we will have to see what this year brings. I absolutely have travel at the top of my mind and plan to cross off at least two new international destinations (hopefully more) this year. I am really focusing on cooking at home during the week by planning out fun and new healthy meals to create. Lastly, I'm really excited to aim to add in two to three workouts per week in addition to workouts I'm doing at CHI50. I absolutely love being on the Megaformer and taking class at the studio, but I think it's really good to add in variety. So, I'm looking to forward to trying to incorporate things like runs on the 606 and hitting up Flywheel with Glenn and Will (two of our amazing instructors).
Want to get a dose of Cheri's positivity? Find her at CHI50 in Bucktown.