Find Your Max Effort With This Jump Rope Workout
The Cubs' win last week had a lasting effect on us all. We've been celebrating and celebrating – and then celebrating just a little bit more. This morning, though, it seems like the city of Chicago is ready to get back to some sense of normalcy. At least that's how it seemed in my 6:30 am yoga class where we were packed in like sardines, mat-to-mat.
After some time away from regular workouts, getting back on the horse may feel extra tough. I generally find that once I get moving, however, I get back into it more quickly than I thought I could. Sometimes you just have to get up and get to it. This 30-minute endurance workout with a jump rope will get you moving and keep you moving from start to finish.
This is what your 30-minute endurance workout with a jump rope looks like.
Over the course of 4 rounds total, pace yourself. That doesn't mean mark the exercises for the first 20 minutes of work and then go balls to the wall for the last round – it means listen to your body and decide for yourself what 65, 75, 85 and 95 percent effort feels like for each round.
Before you start the set of 10 exercises, do a 5-minute dynamic warm-up that involves stretching your calves, feet, rolling out your ankles and practicing jumping rope.
First round: You'll go through all 10 exercises for 30 seconds at a moderate pace to start – a pace that gets your heart rate up, but a pace that still allows you to have a conversation if you wanted.
Second round: work for 45 seconds on each exercise but at 75 percent effort (working harder than your first round, but not your max effort)
Third round: work for 45 seconds on each exercise but at 85 percent of your max effort (working harder than your second round, but not your max effort).
Fourth round: you'll up the ante in effort to your max effort, but you'll work for just 30 seconds for each move.
Here are the moves:
Jump rope
Plank jacks or plank skis
Agility feet drills
Push-up/jump combo
Scissor switches
Donkey kicks over rope
Double under (attempts)
Lunge back with a twist and hop
Repeat lunge with twist and hop other side
Burpees
Grab a timer and get to work!
This is what it will look like:
Jump rope: Hold your jump rope loosely in your hands. Stay light on your feet and do any variation of jumping rope you'd like. Boxer shuffles and double bounces are welcome.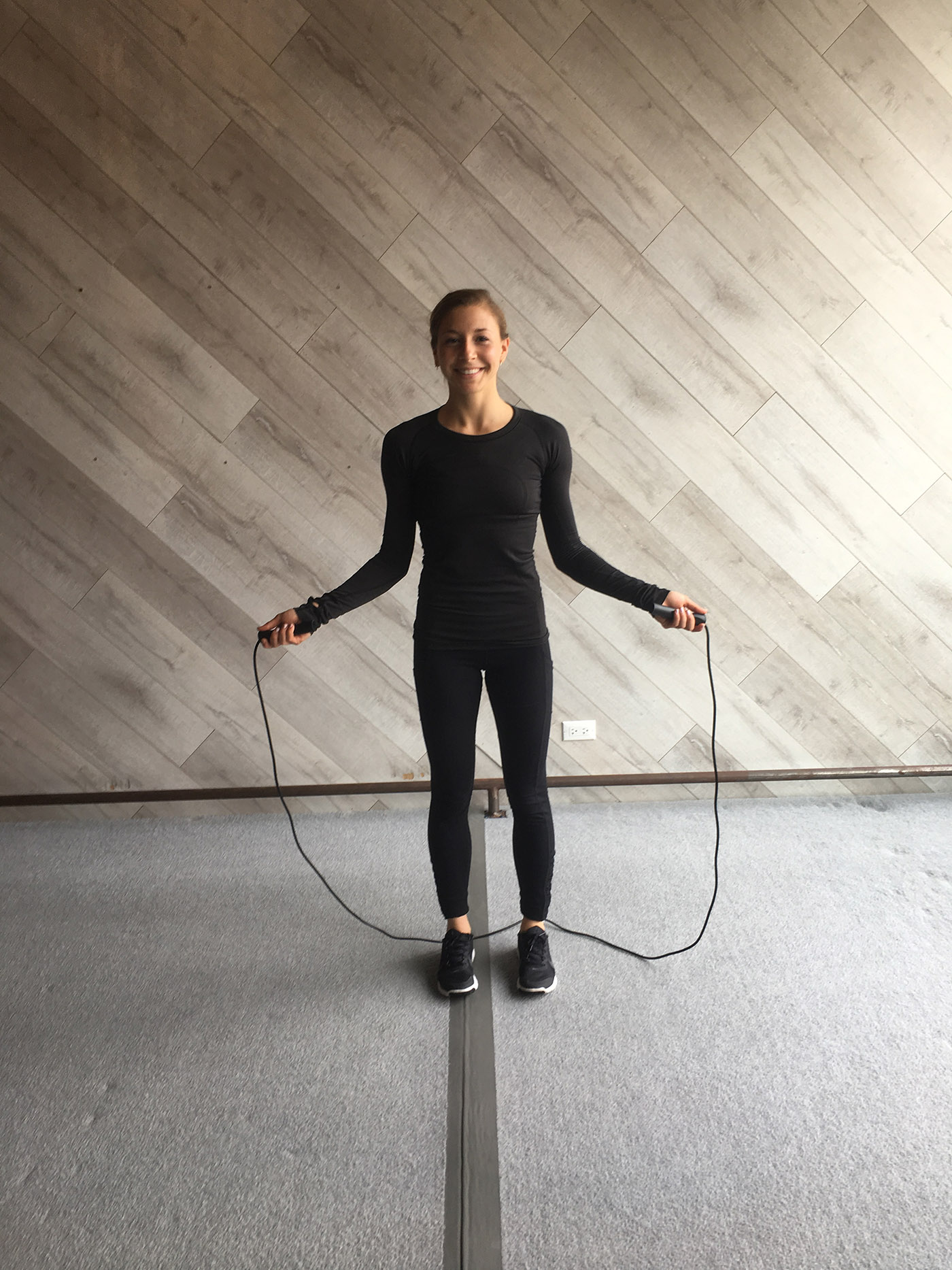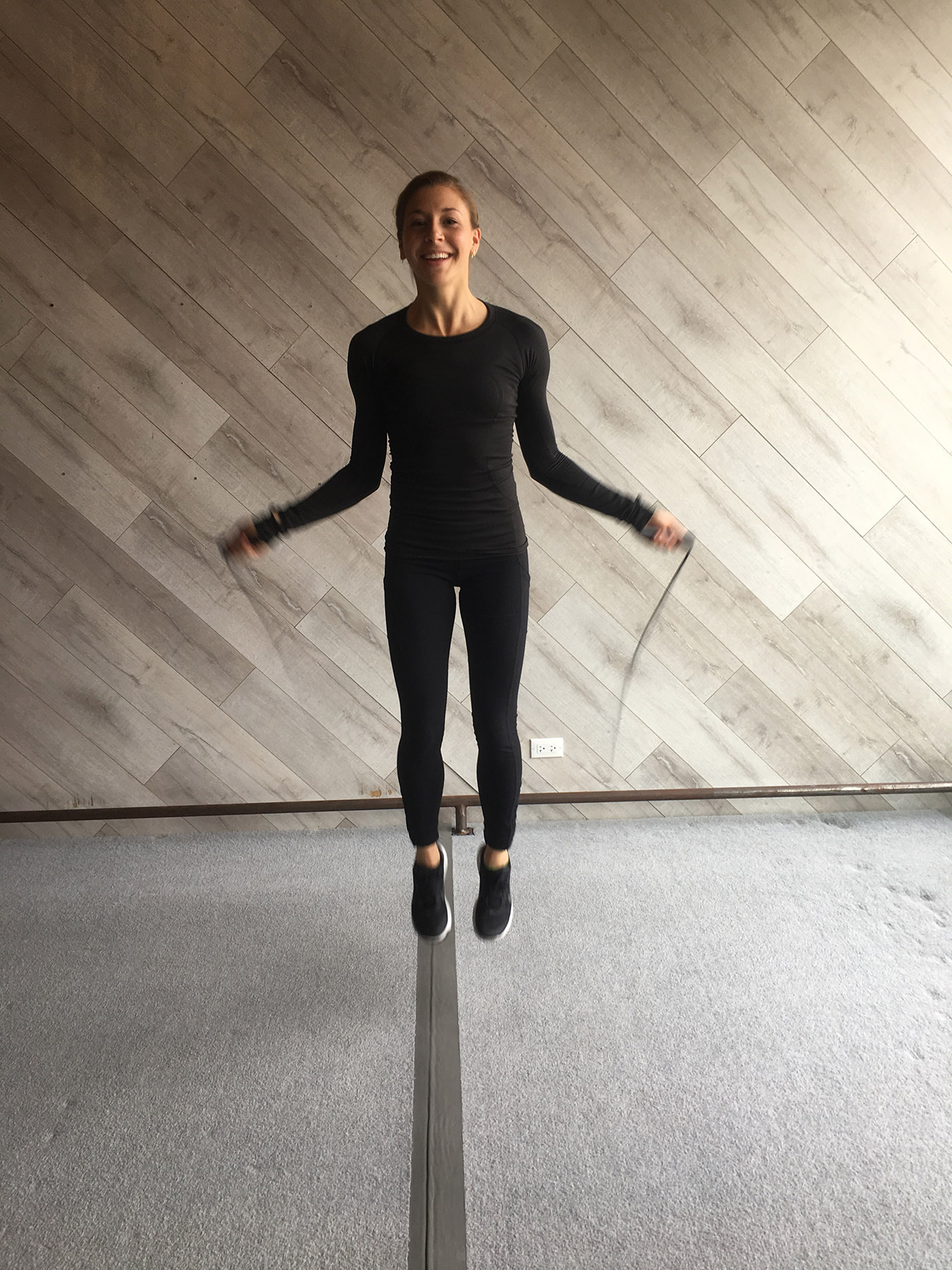 Plank jacks or plank skis:
Plank Jacks: Start in a plank with your feet hip-width distance apart and your shoulders stacked over your wrists. Keep your core engaged and your body in one long line as you hop both your feet out wide at the same time, then hop them back to hip-width. Keep a slight bend in your knees to avoid jolting your spine.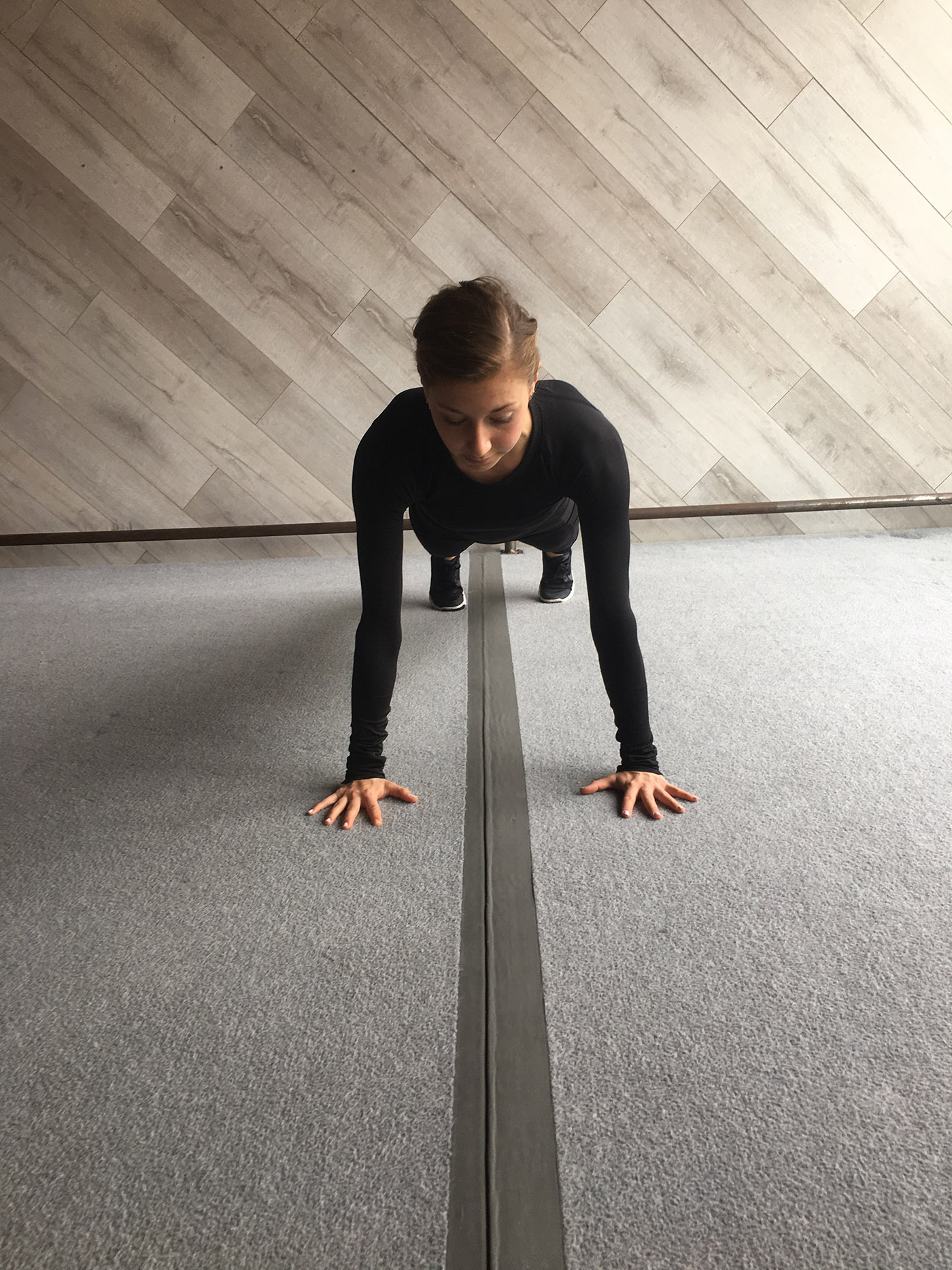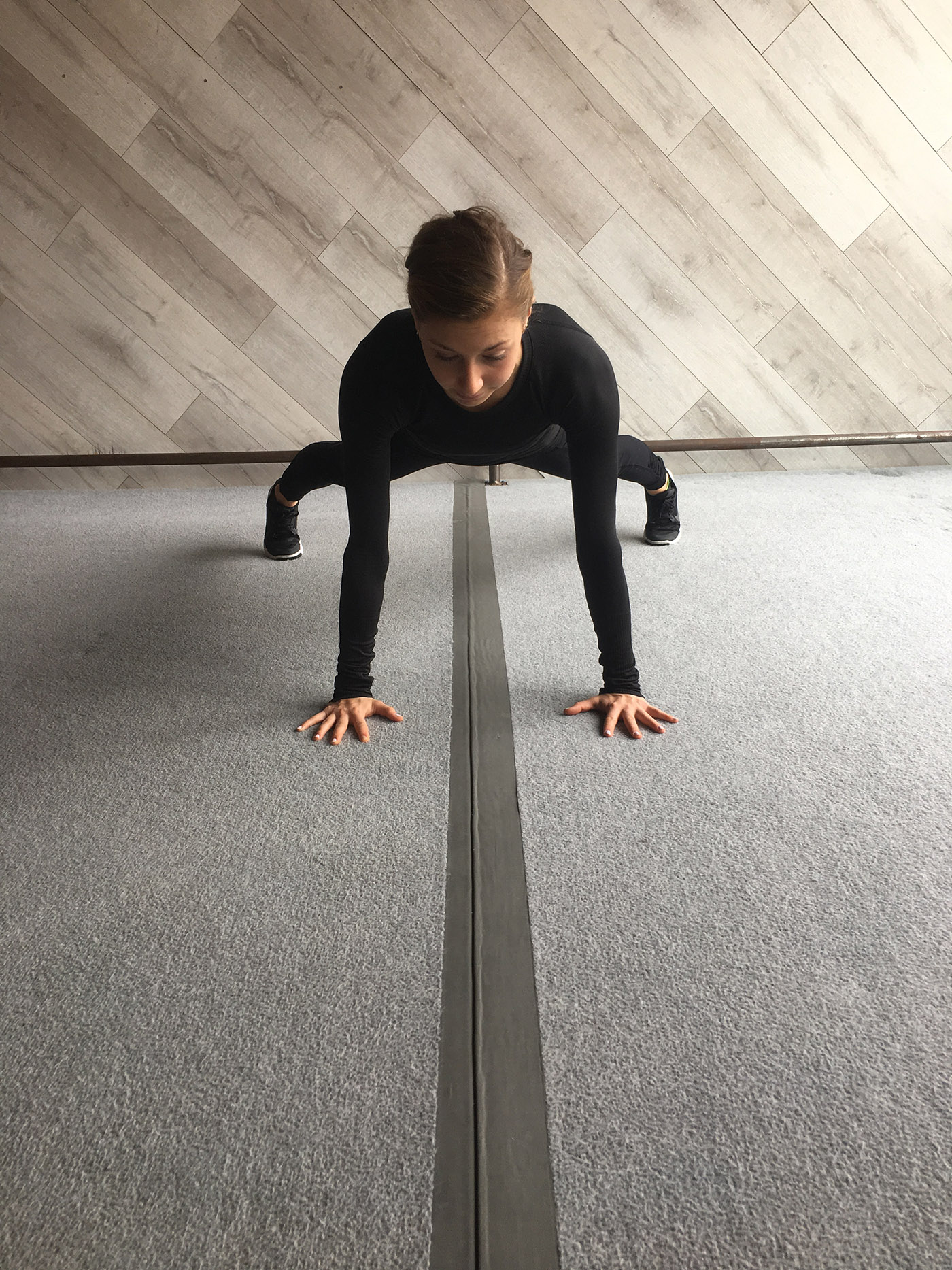 Plank ski: On your more intense rounds, you can switch from plank jacks to plank skis. You'll keep your shoulders over your wrists but this time your feet will be together – and stay together the whole time. Hop your feet to the right, bending your knees slightly, then hop them back to center. Repeat alternating sides each hop.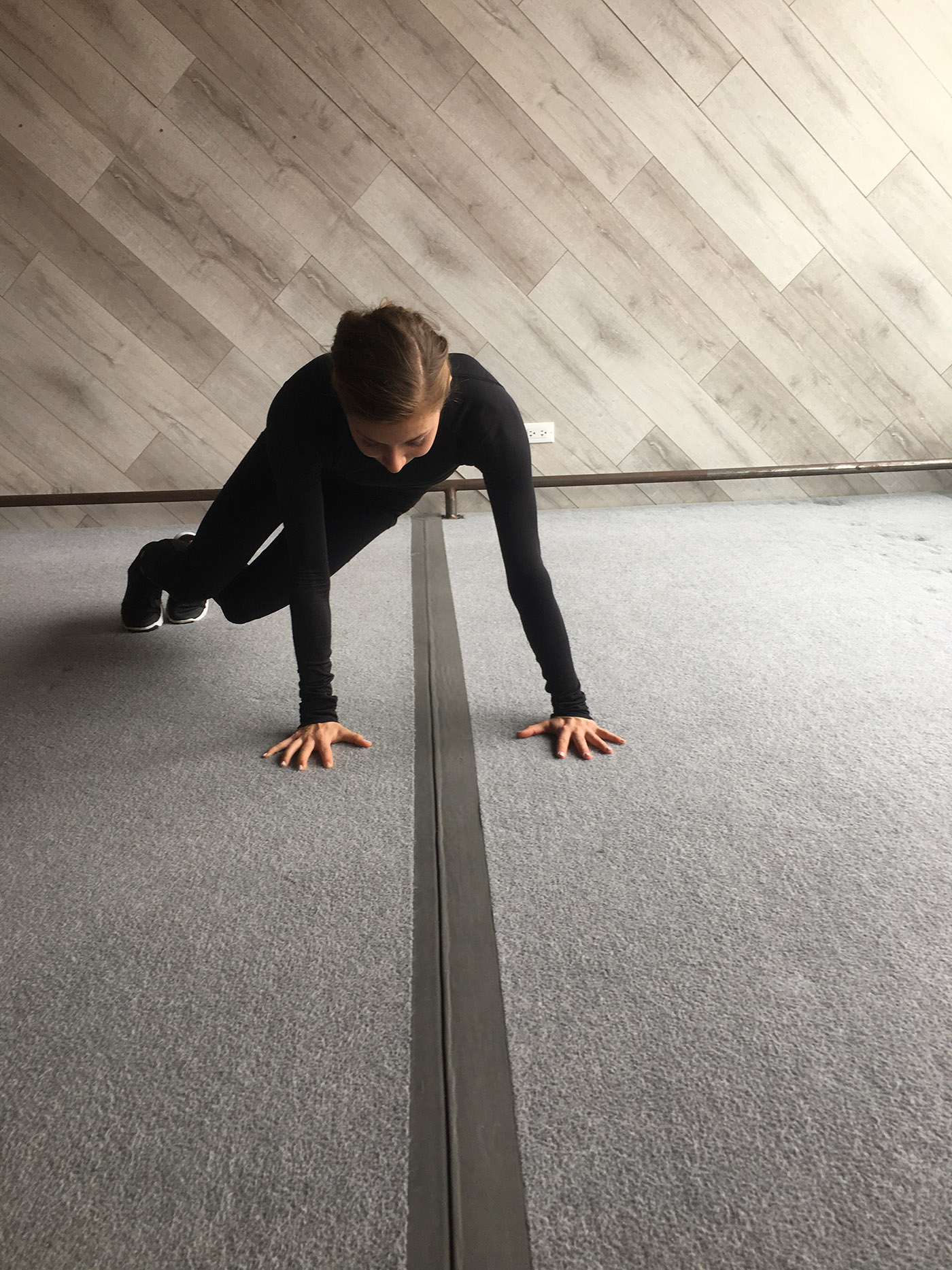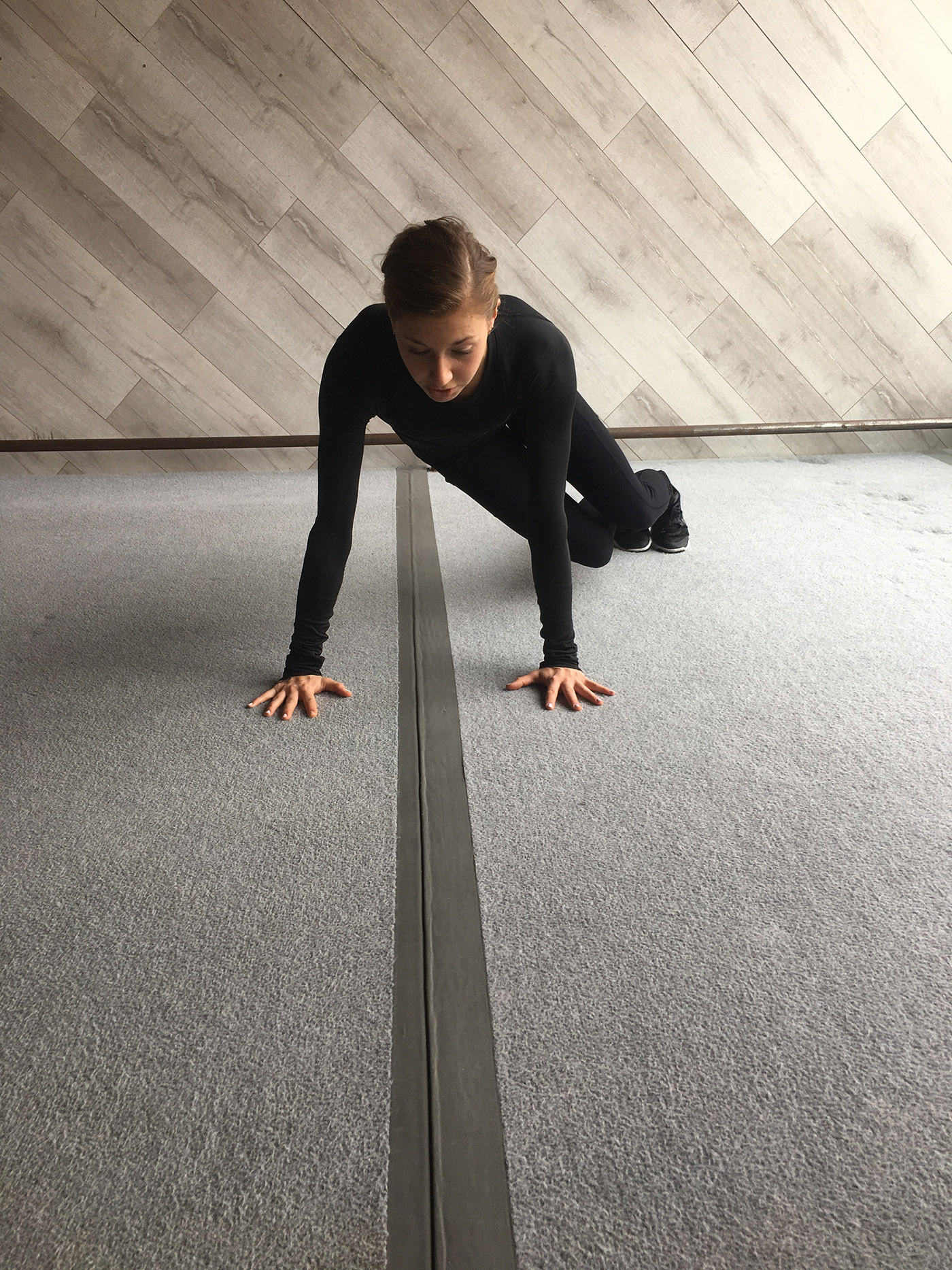 Agility feet drills: Fold your jump rope up to create a line for yourself to hop over. Keep your feet together and knees bent the whole time. Lightly and quickly hop your feet back and forth over the jump rope, keeping your arms in an athletic position the whole time.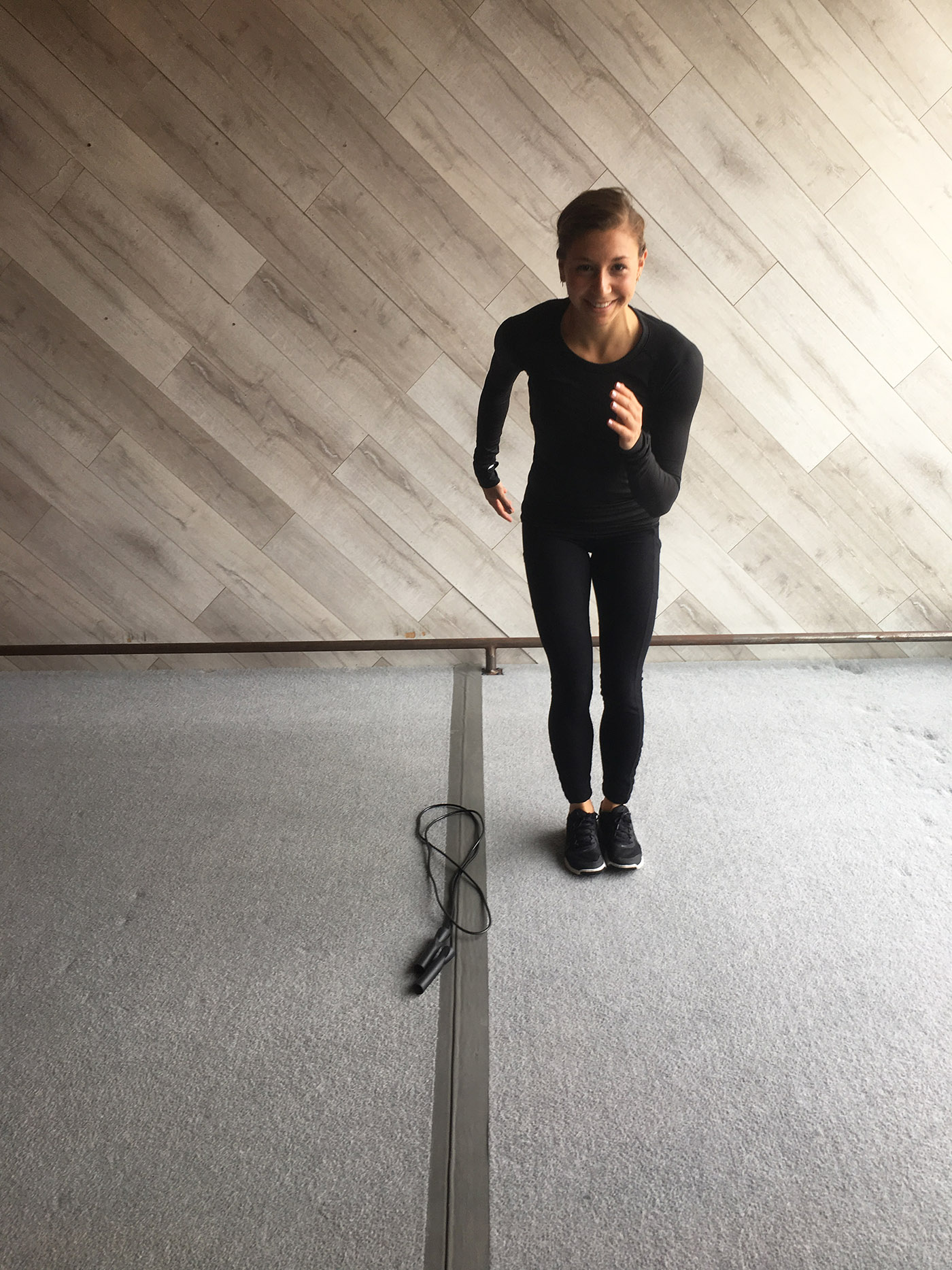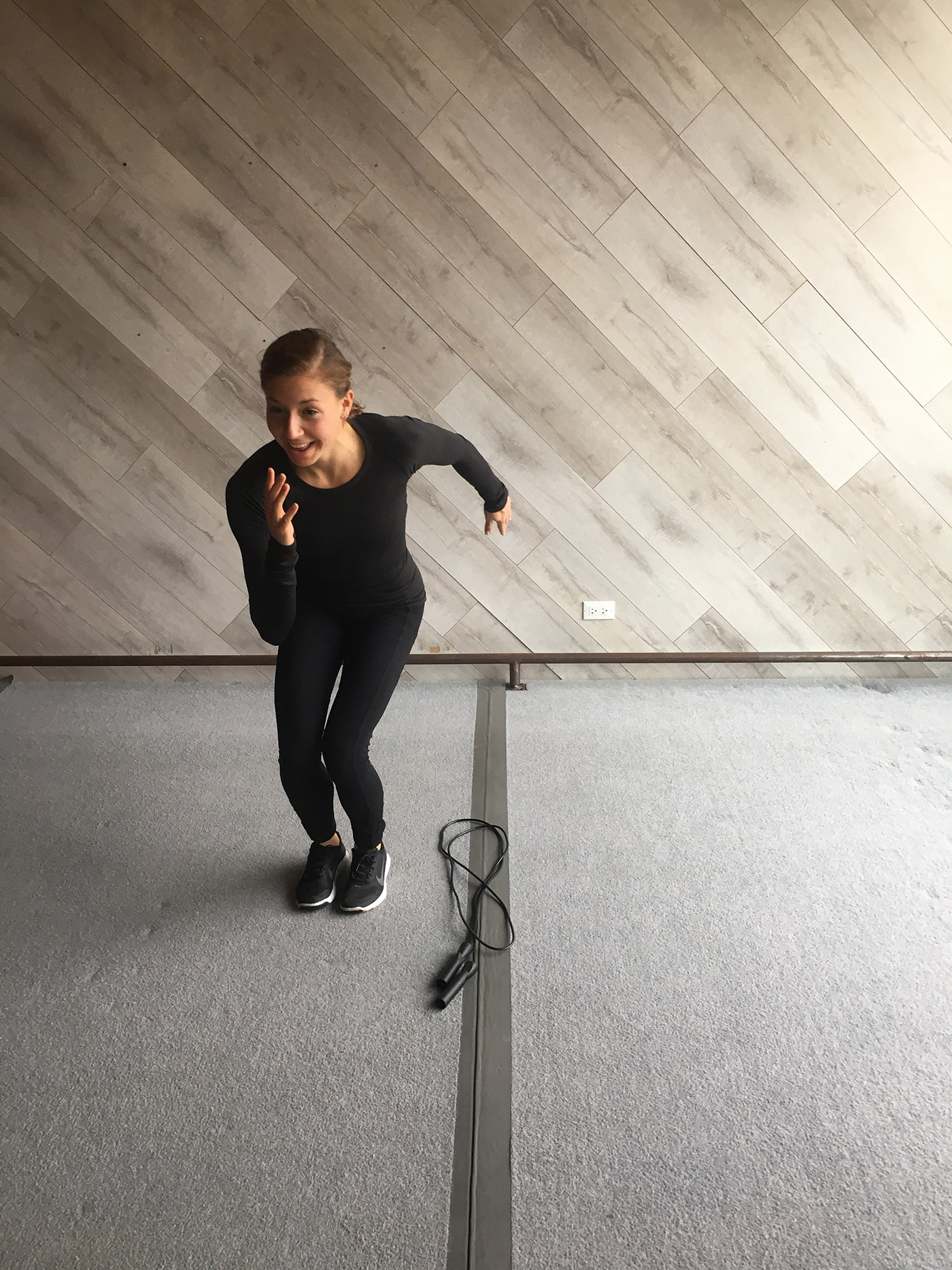 Push-up/jump combo: Start in a plank position facing your jump rope (still folded on the ground). Lower down to a push-up, press back up, then hop your feet up to your hands and land in a low squat. Hop over the jump rope, then hop right back, staying low the whole time. Jump back to your plank and continue into your push-up.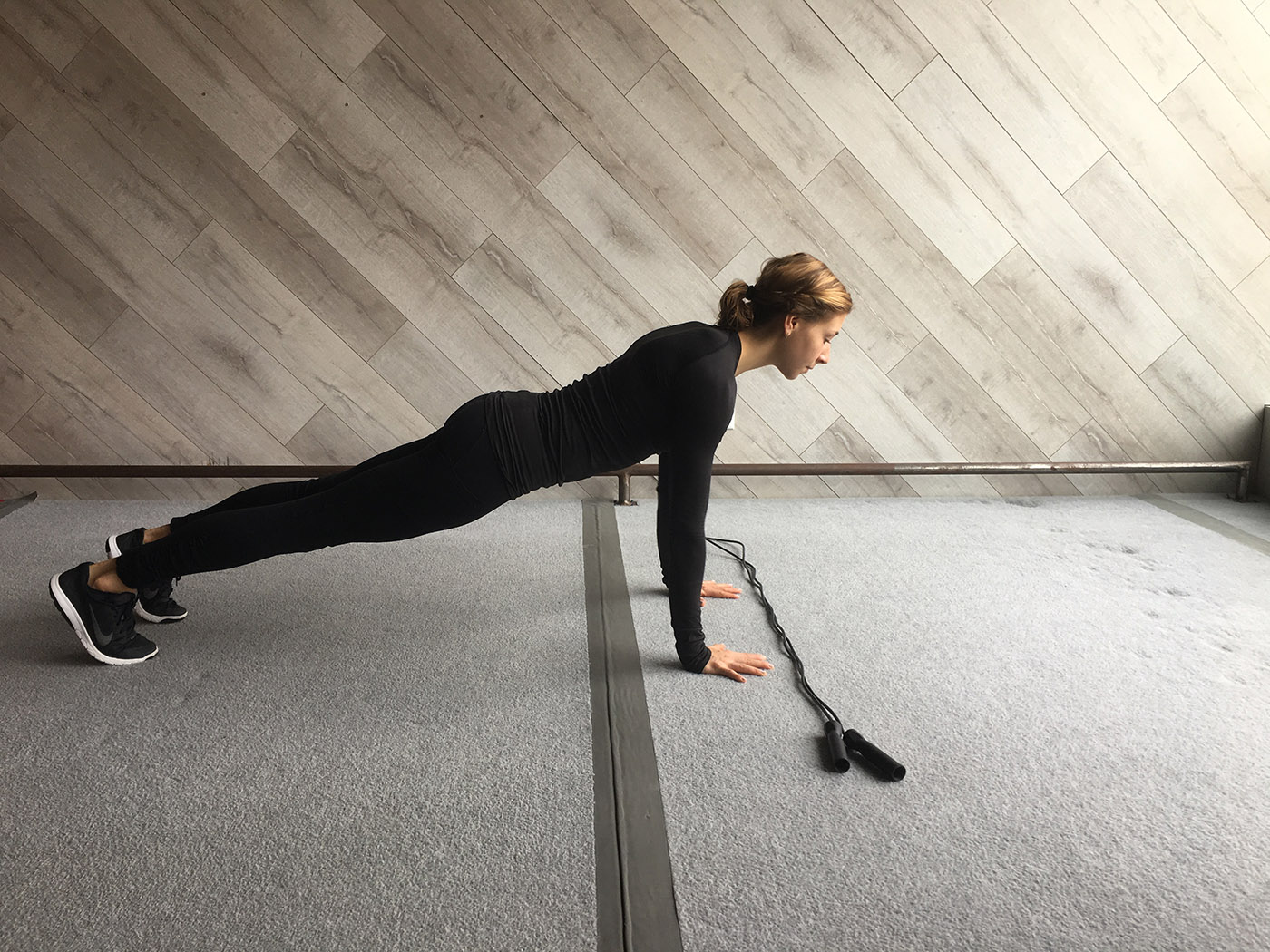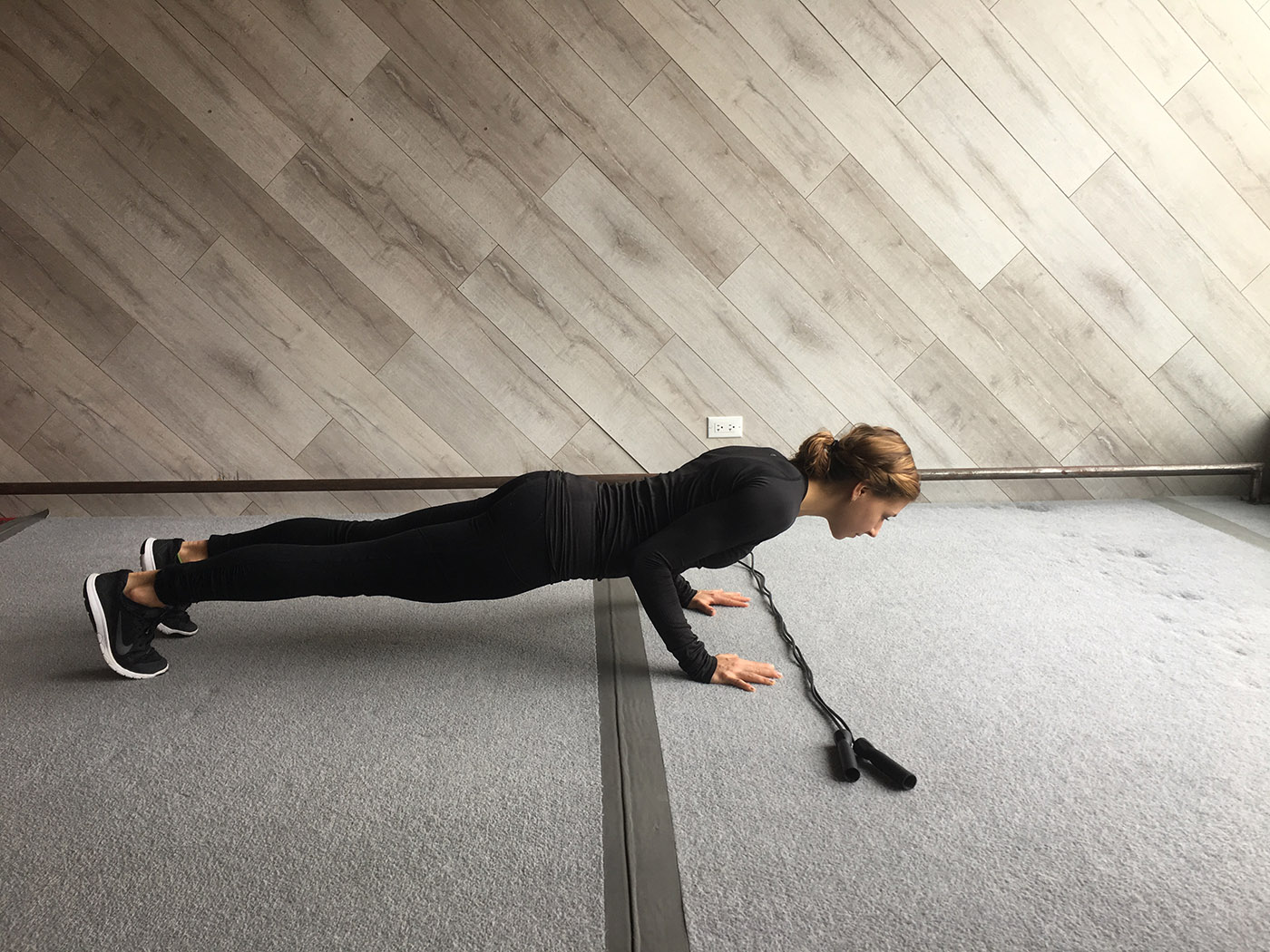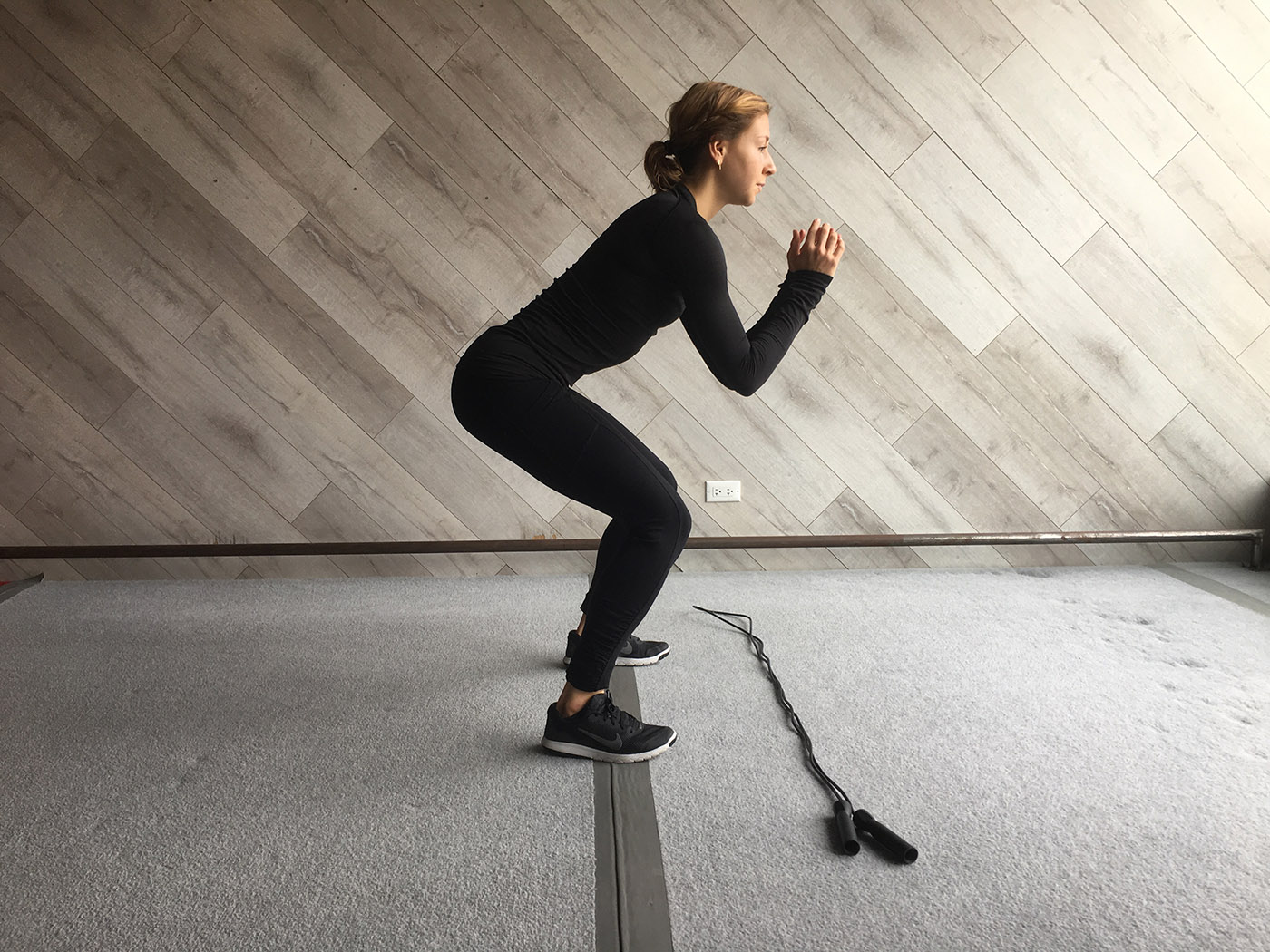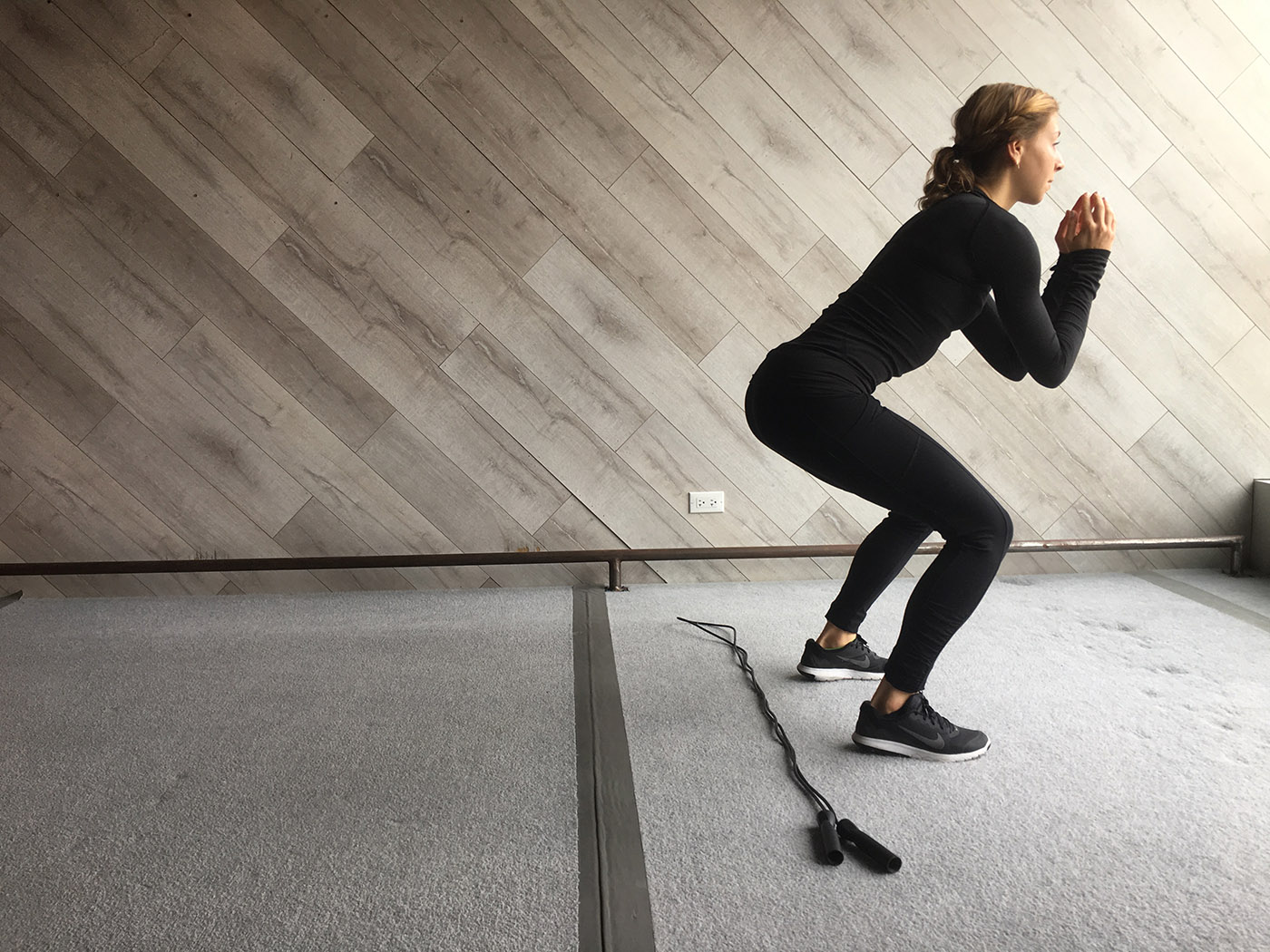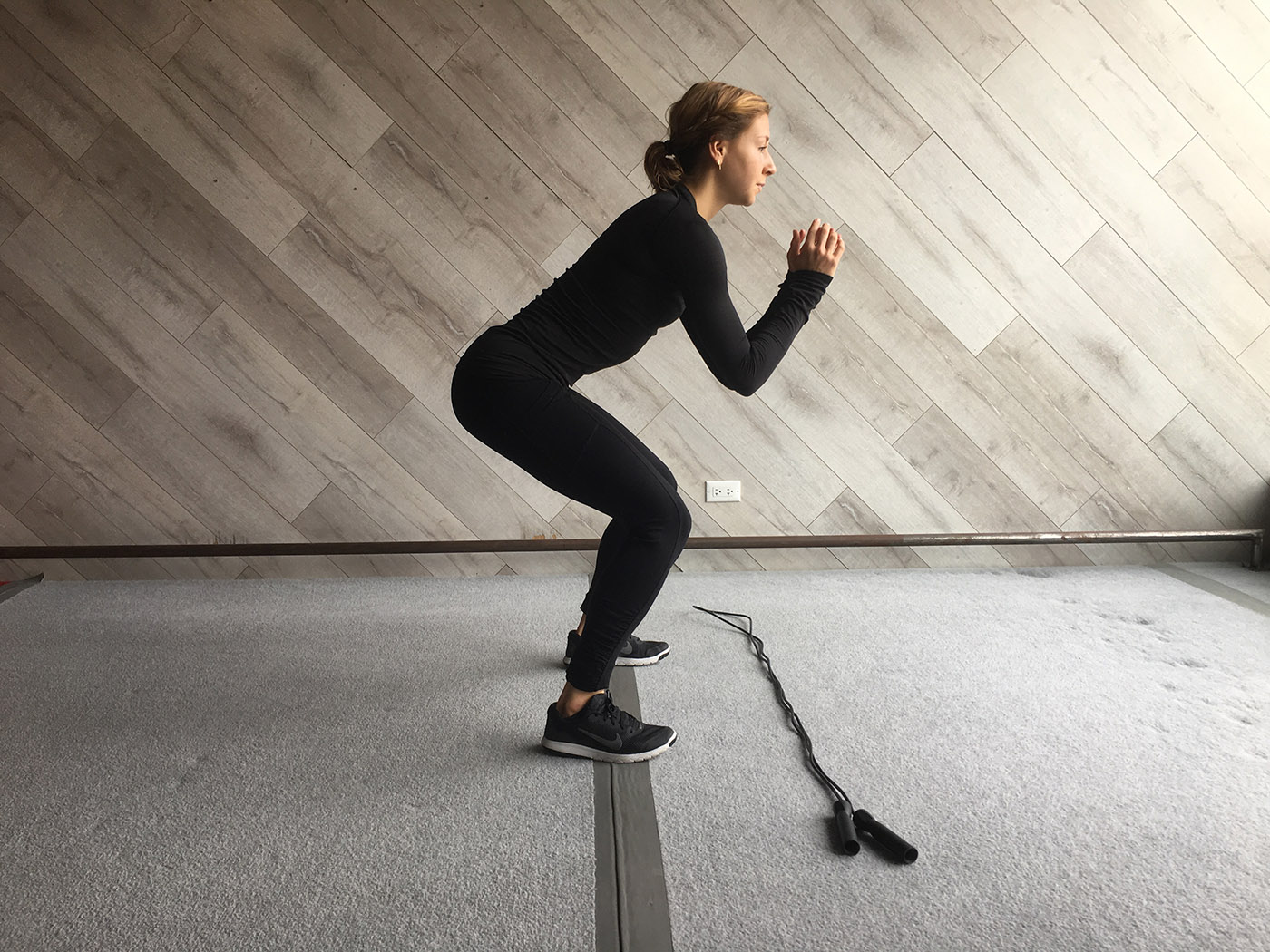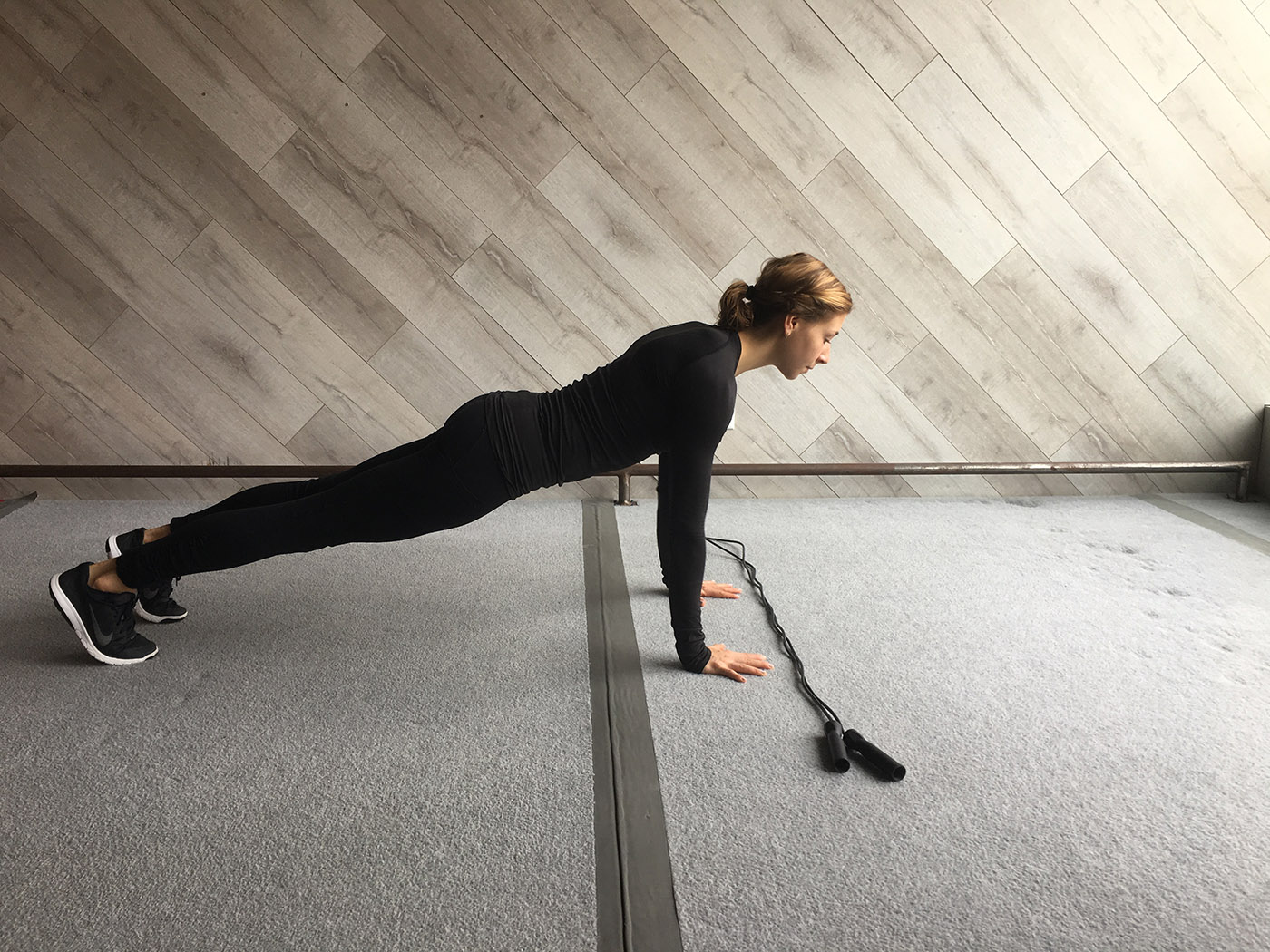 Scissor switches: Fold the jump rope in half again and place on the ground. Stand with one foot on either side of the jump rope. Quickly alternate jumping feet forward and back, keeping them on the same side of the rope each time. Switch your arms back and forth quickly as well.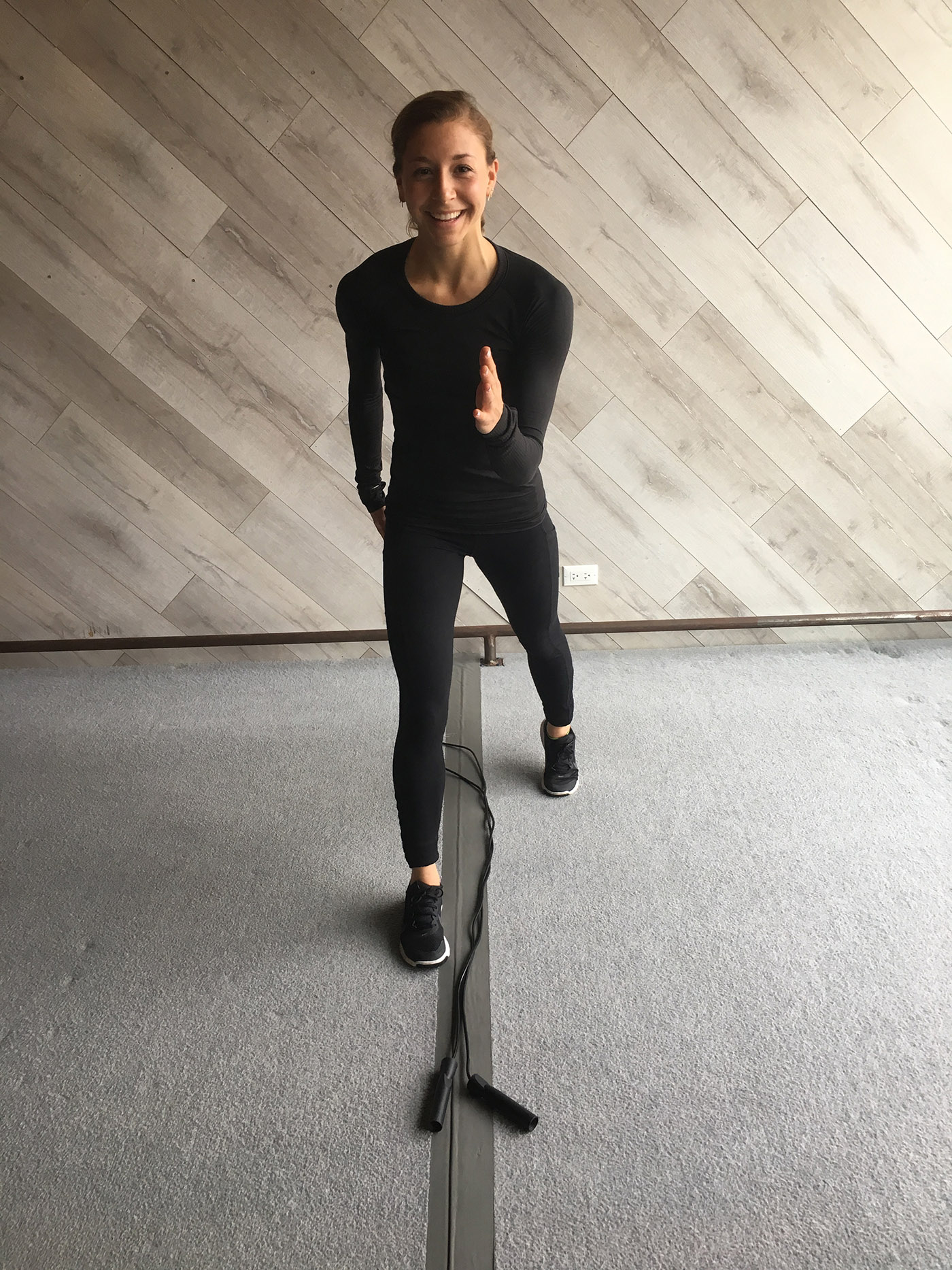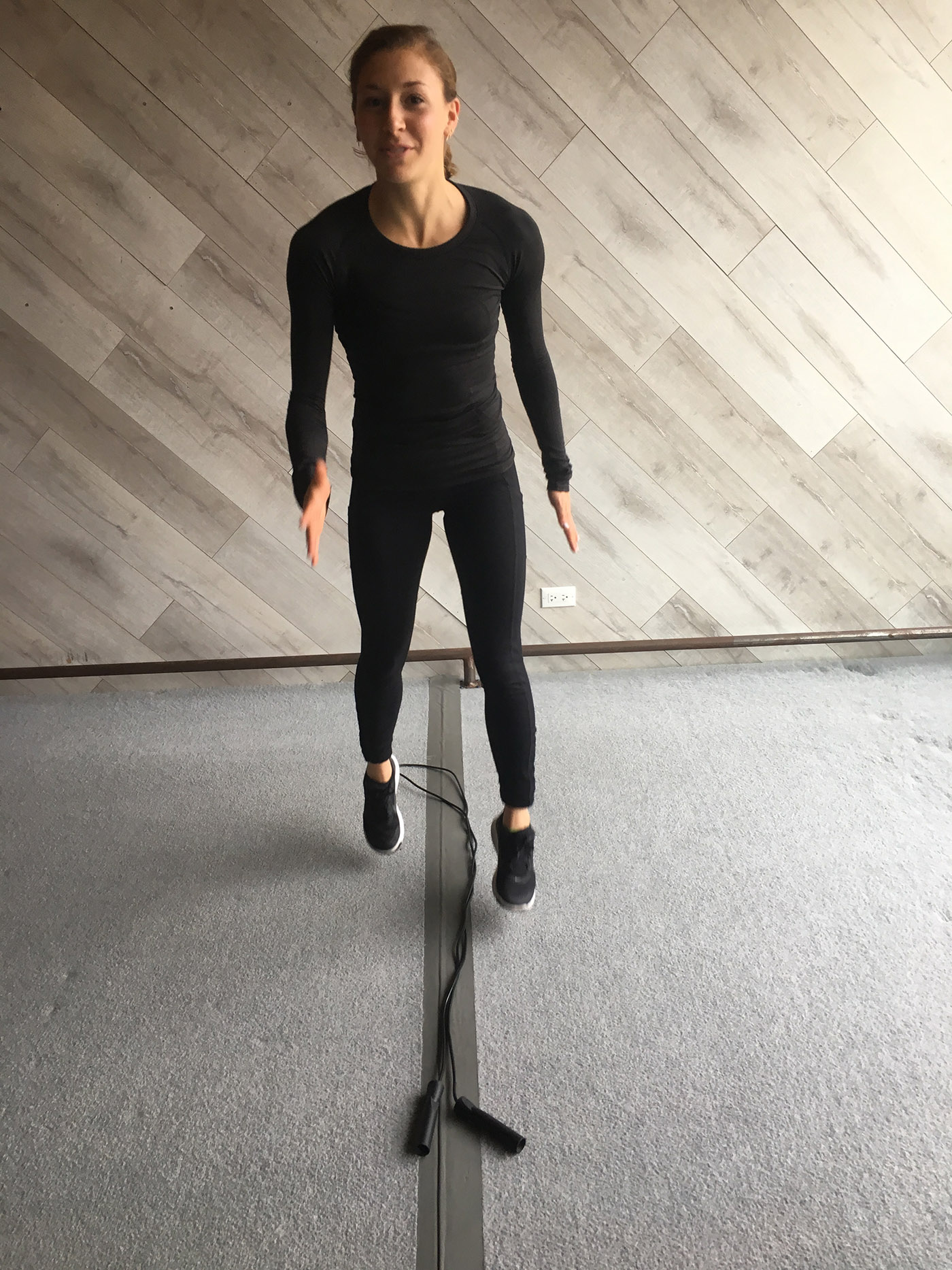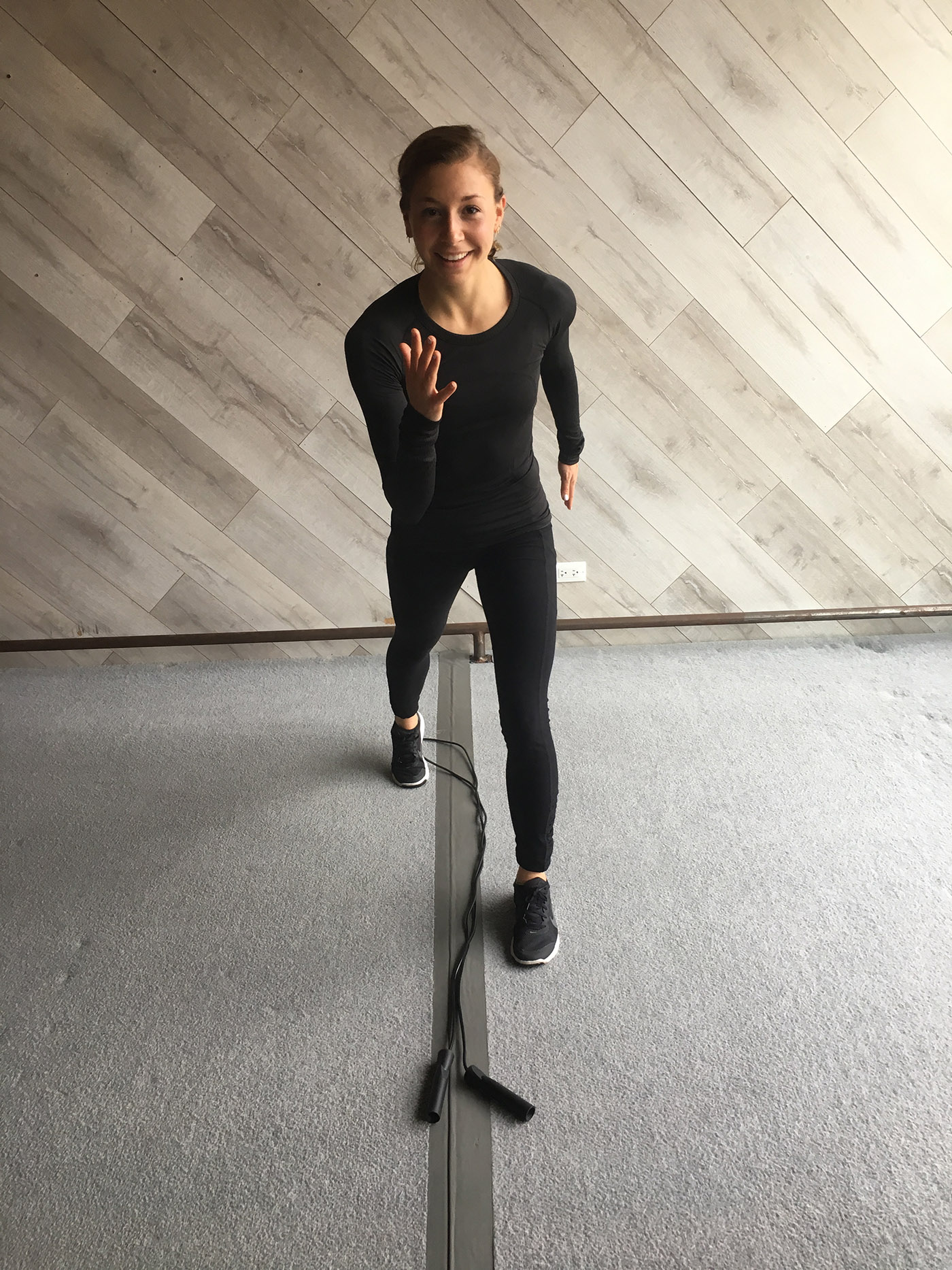 Donkey kicks over rope: Place a hand on either side of the jump rope and your feet on one side. Hop your feet up and over the jump rope, lifting your hips as far over your shoulders as you can take them, landing softly on the other side of the rope with your feet together and knees bent.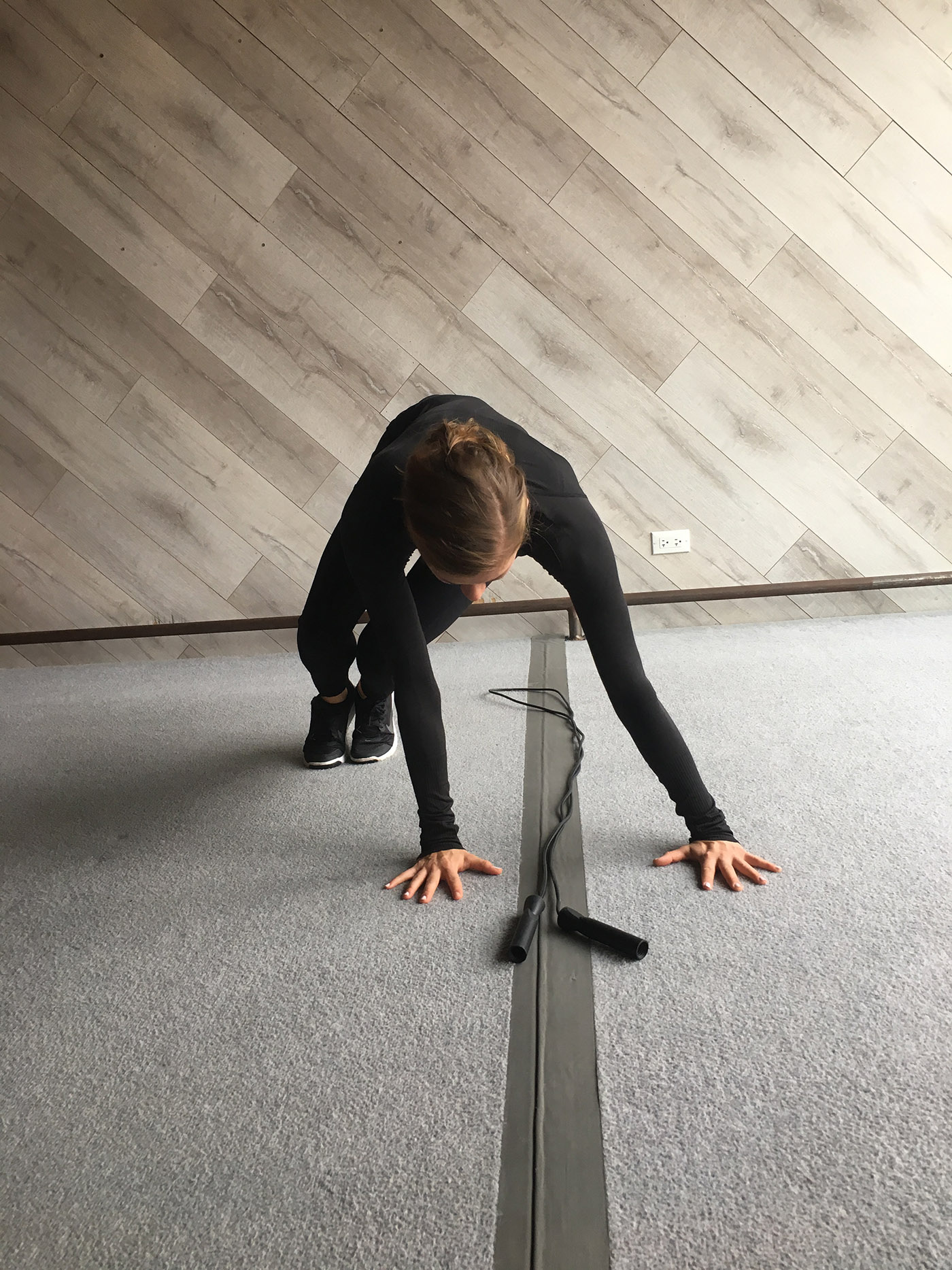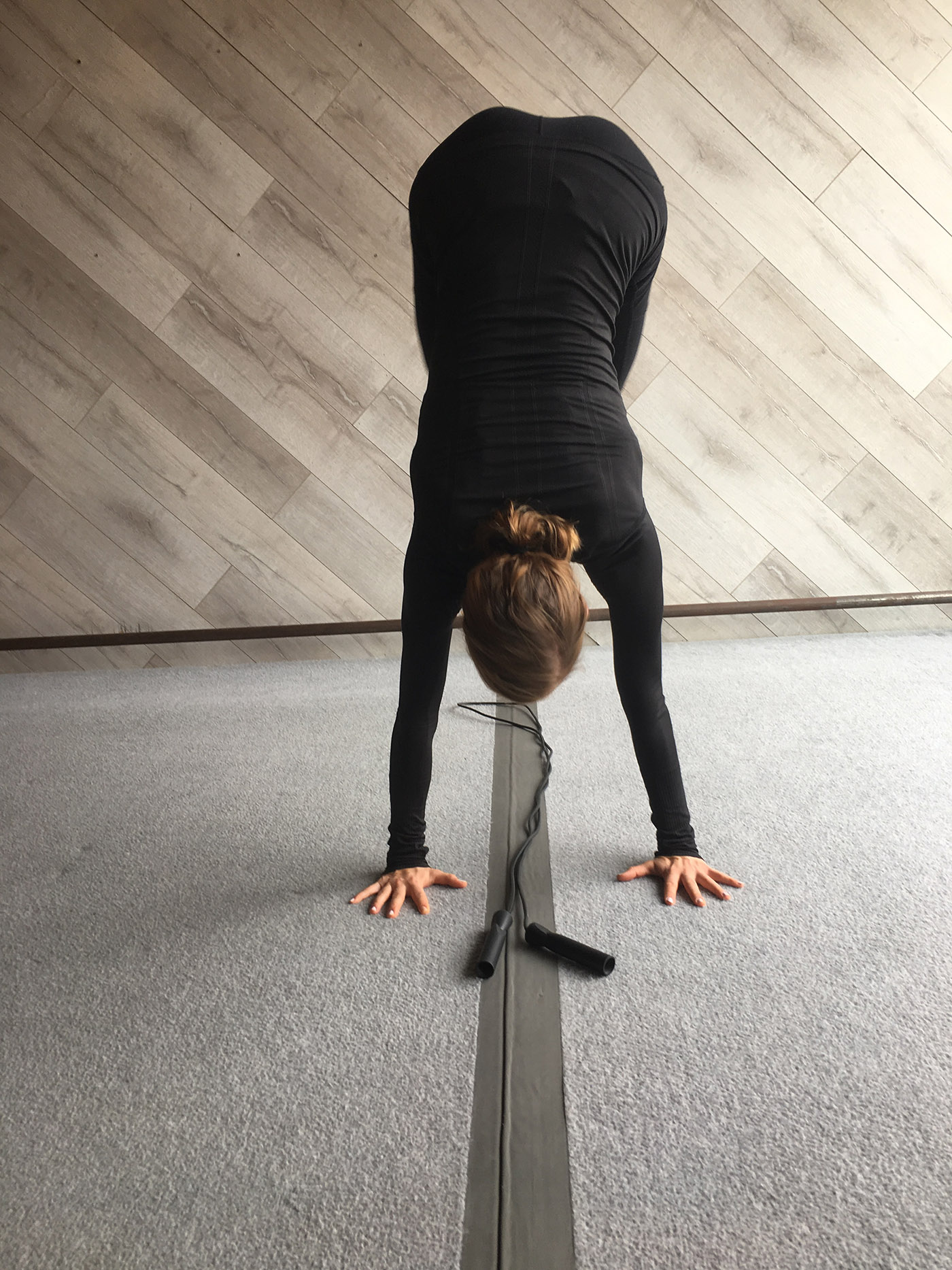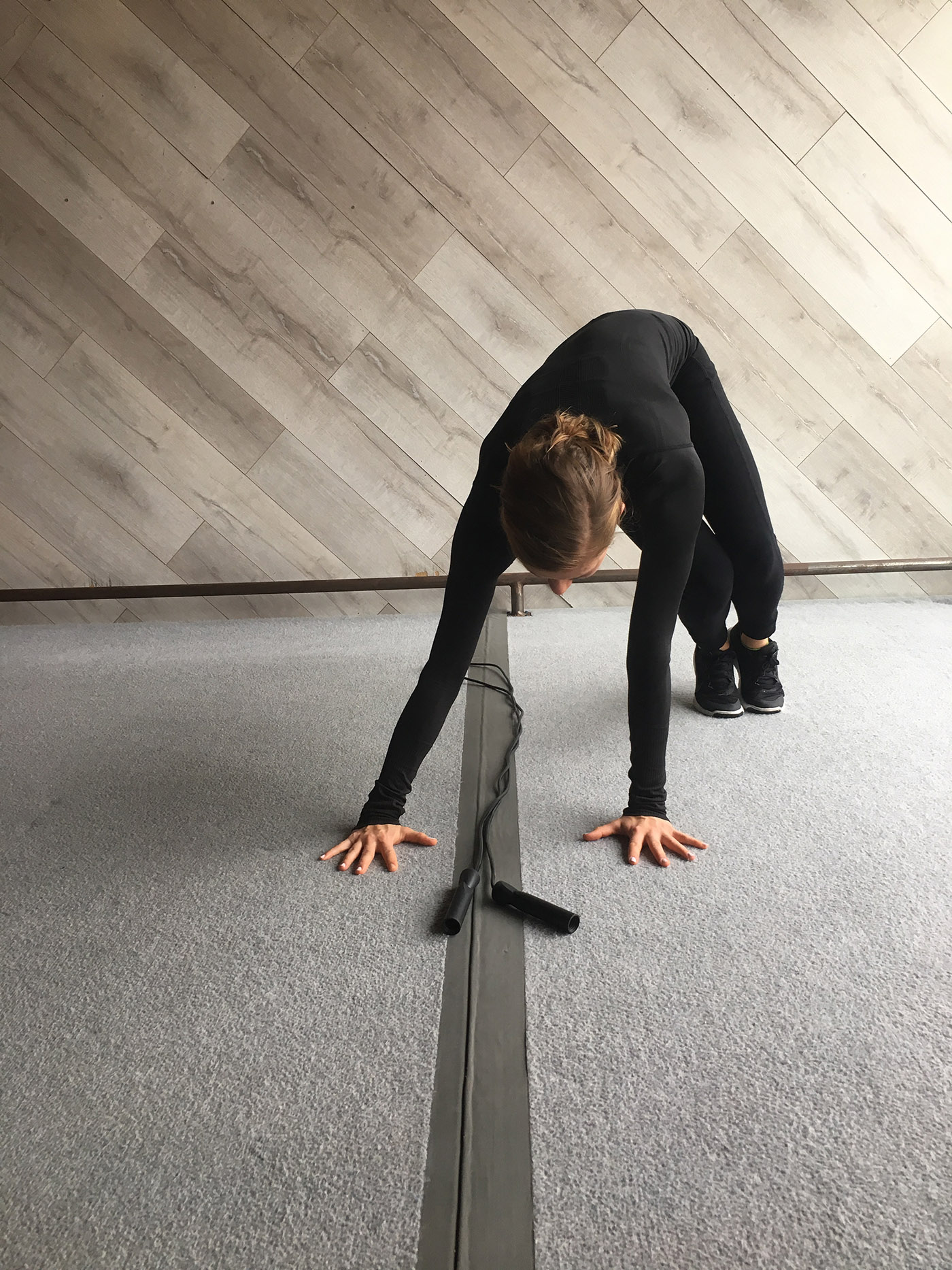 Double under (attempts): To add a harder variation to your jump rope drills, when you jump in the air aim to circle the rope around you twice before your feet touch the ground. Keep your arms close by your sides, a light grip on the rope and use your wrists to flick the rope around quickly. You may only get one in a row if at all – and that's okay. Attempt these double unders a few times during this set. You can always switch to another jump rope variation.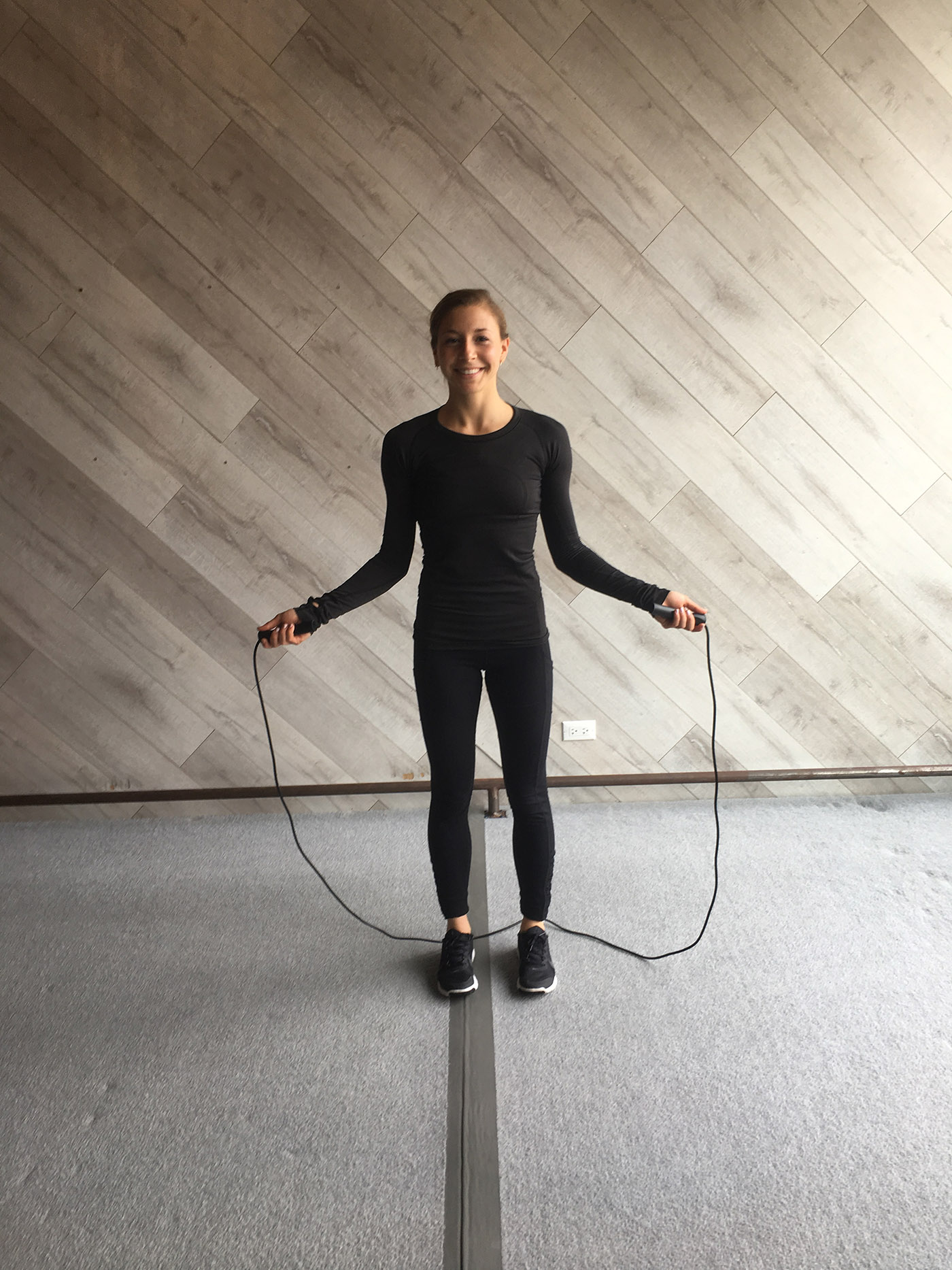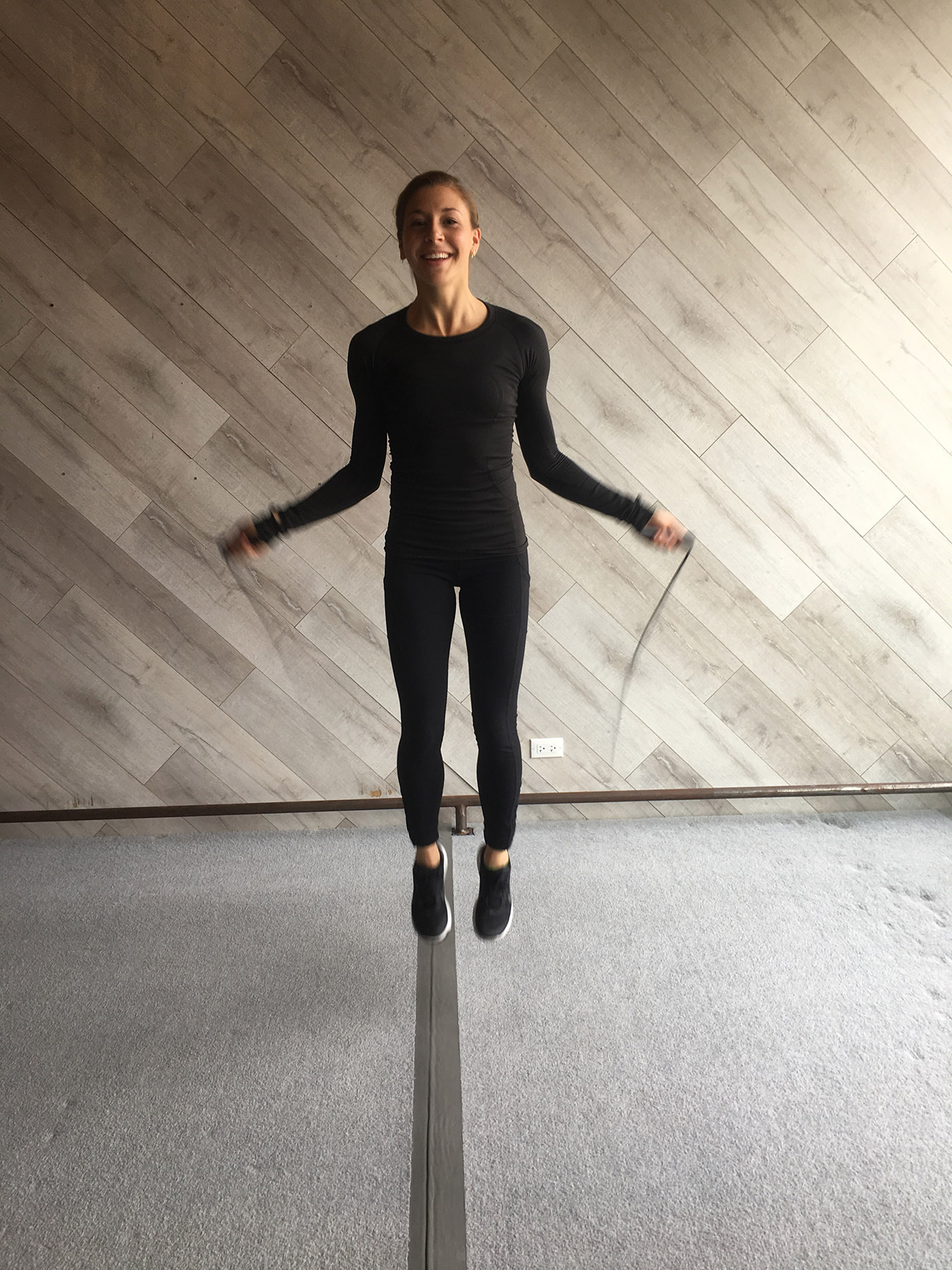 Lunge back with a twist & hop: Lunge your left leg back while holding the jump rope (folded one or two times). Twist your upper body right, arms outstretched, keeping your hips square to your front. At once, turn your body to face forward and launch onto your right leg, bringing your left knee into your chest. Land back in your lunge and twist. Continue to hop onto your right leg for the full set, then switch legs. You can modify by removing the hop.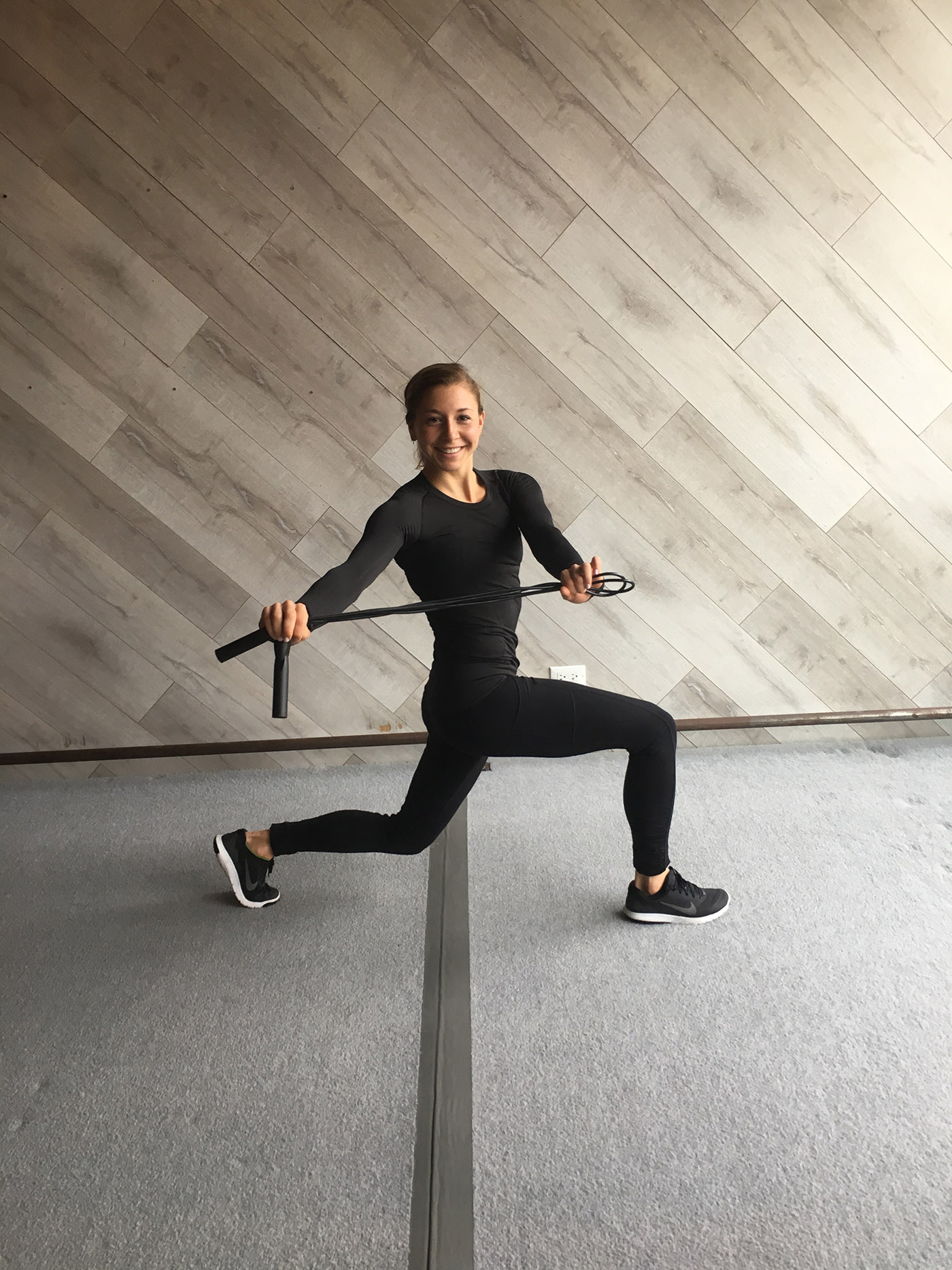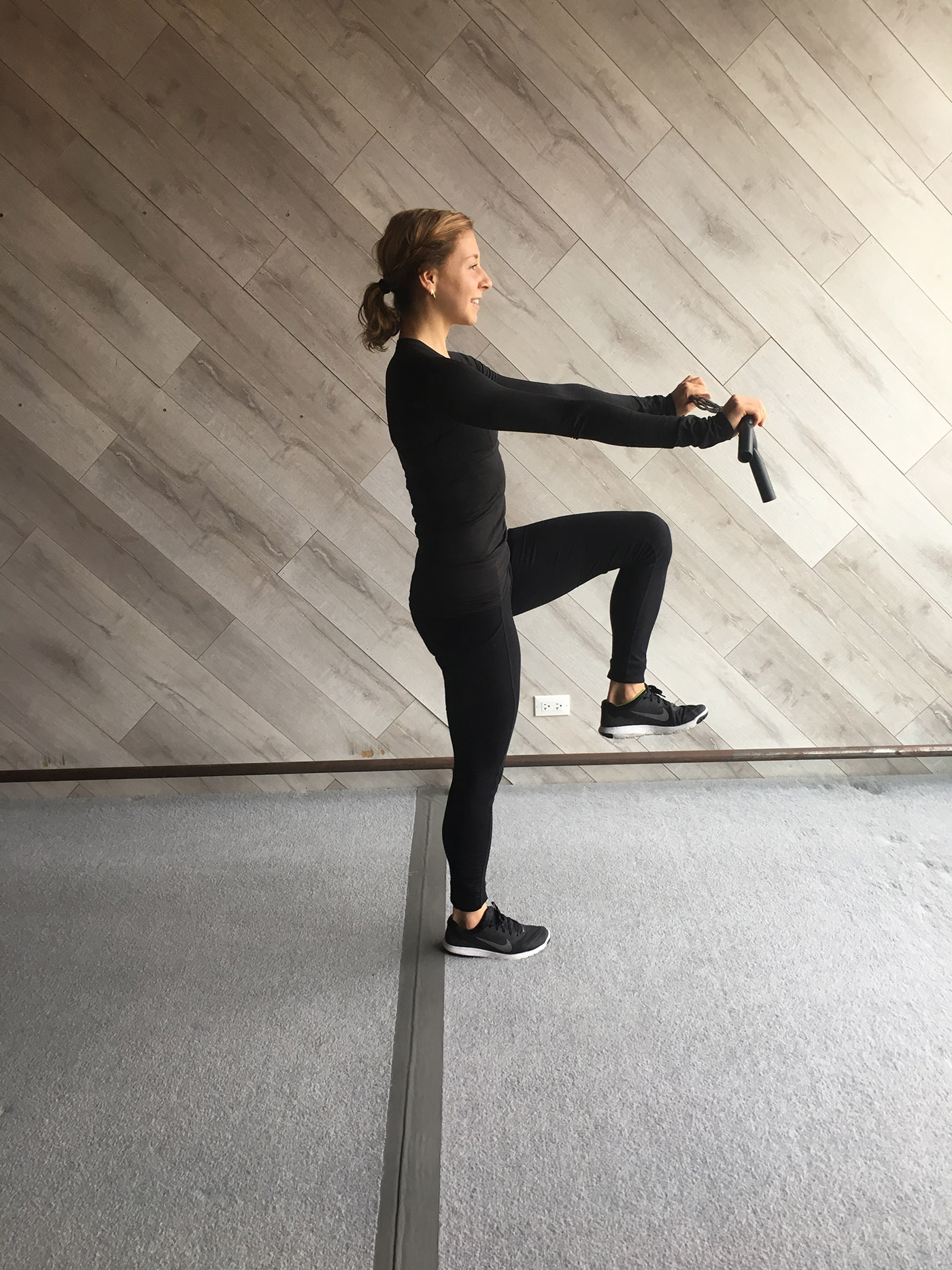 Burpee: Squat down, touching the floor and jump back into a plank. Lower down to the floor, allowing your chest to touch the floor, staying in control. Push back up, jump forward into your squat position again and jump into the air.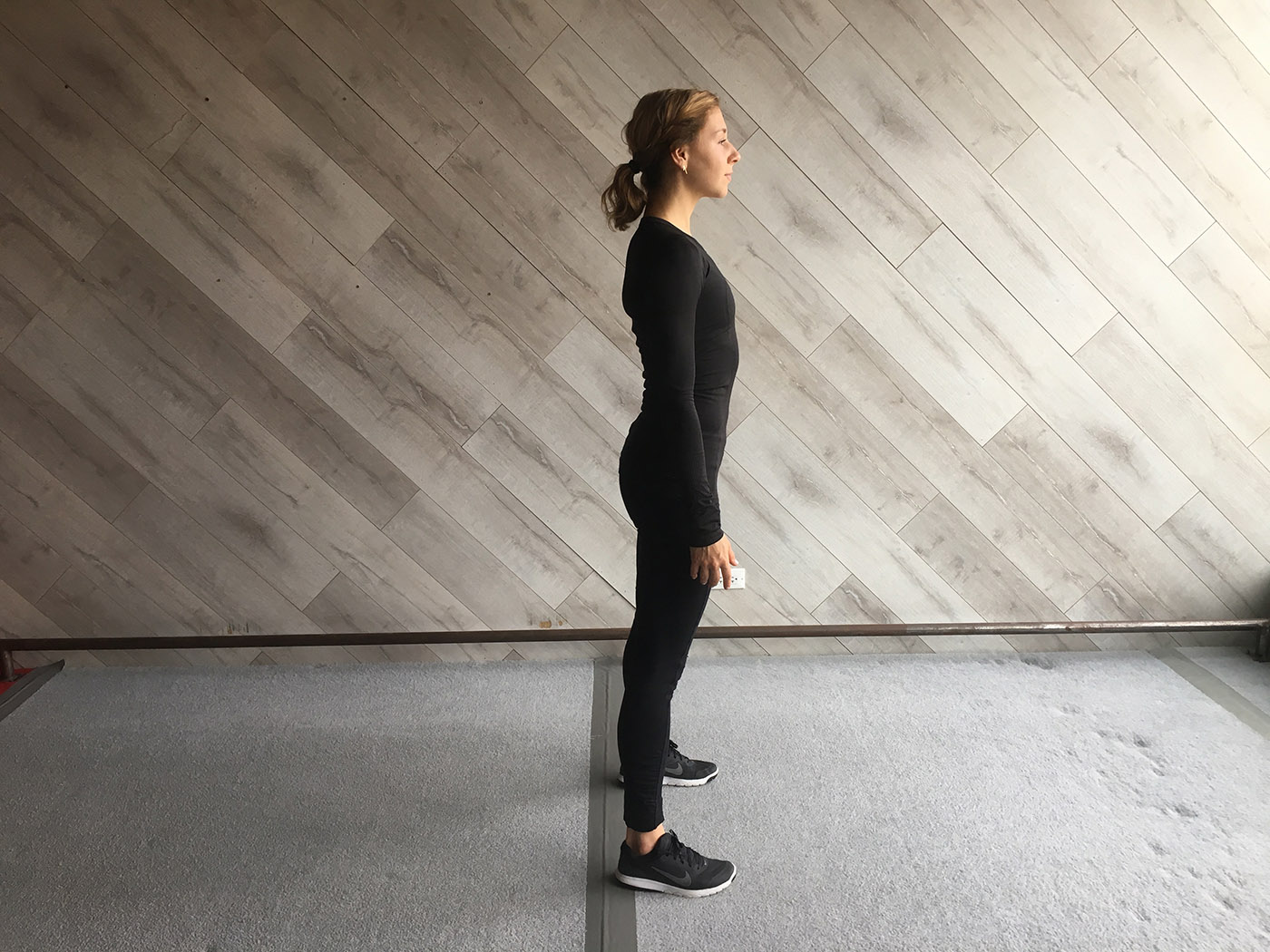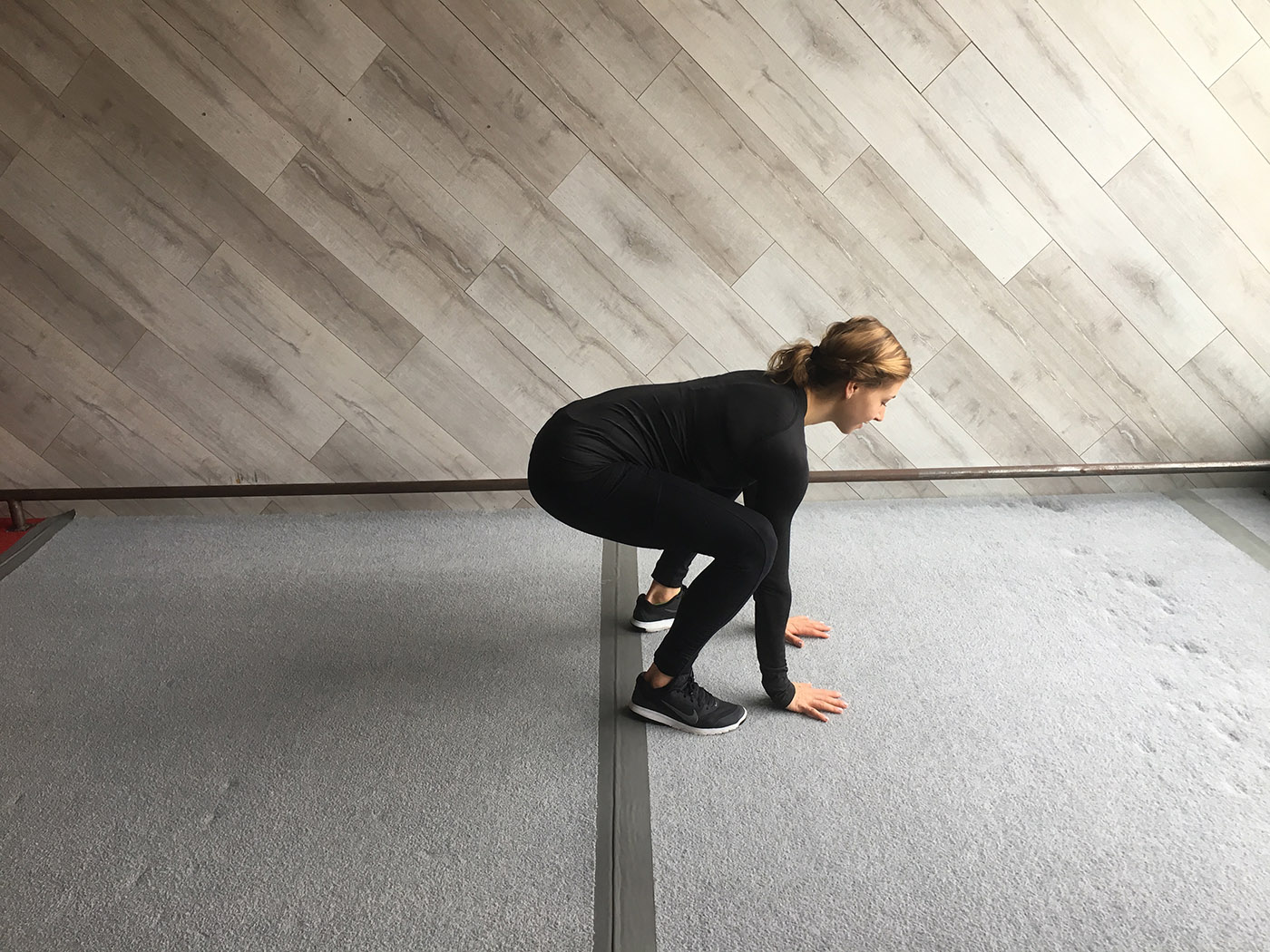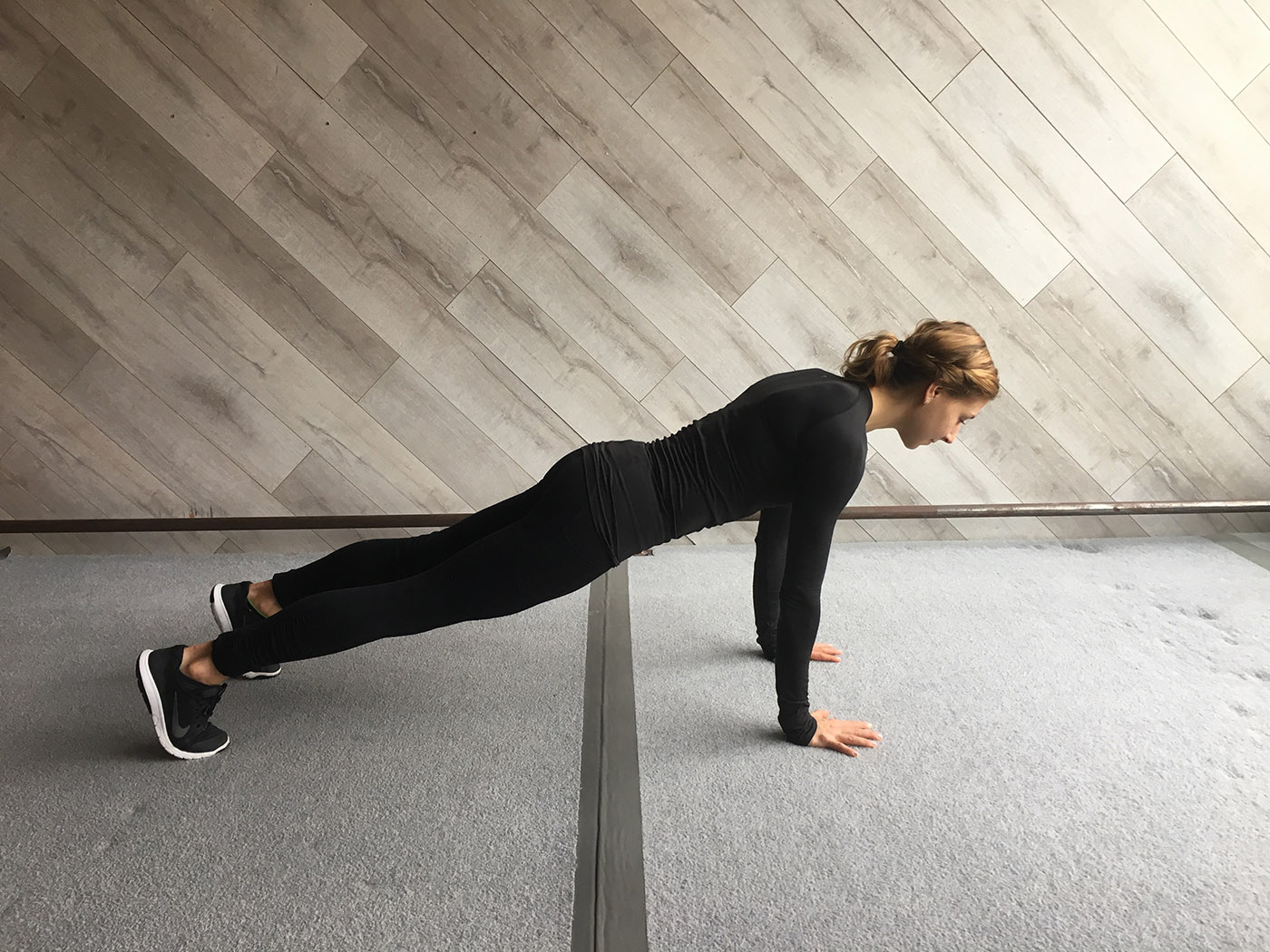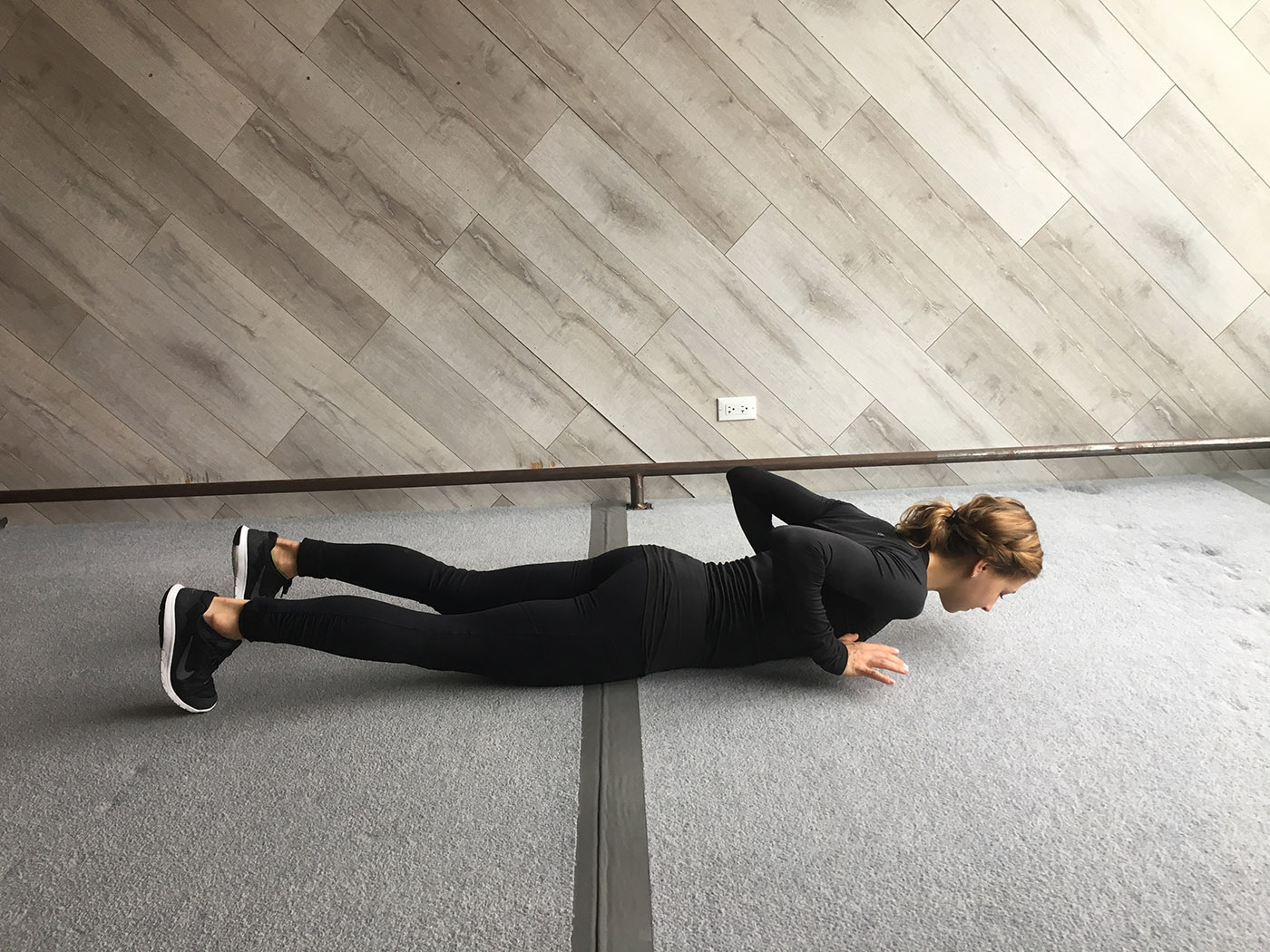 (Disclaimer: This workout is not intended for the treatment or prevention of disease, nor is it a replacement for seeking medical treatment or professional nutrition advice. Do not start any nutrition or physical activity program without first consulting your physician.)