A Treadmill Challenge to Get Your Saturday Night Started
Saturdays. Sometimes you have every intention of getting up for a workout or a run and your body says a big, "nope."
If you weren't able to make it to #sweatworking like these sweaty people, you might still be looking for a way to get your sweat in.
This workout is simple, but effective and all you need is access to a a treadmill (or a track), a will to work and a stopwatch.
Here's your workout:
Do a 5-minute dynamic warm-up. Try this Dynamic warm-up from Greatist and finish with a light jog for 2 minutes.
Set a clock for 25 minutes and do this set as many times as you can in that time. Write down your time and come back to this later.
Do these exercises:
Run to .25
14 overhead lunges
14 burpees
:45 plank
You'll notice that the first three exercises in the set of four have a distance or a rep goal and the fourth exercise is for time. That's on purpose. That plank is meant to be your active recovery. Catch your breath as you hold it, and jump right back on the treadmill as soon as you're ready.
Here are the exercise:
Sprint to .25 miles: On a treadmill, make sure you have room to drive your arms forward. Run as fast as you can to .25 miles.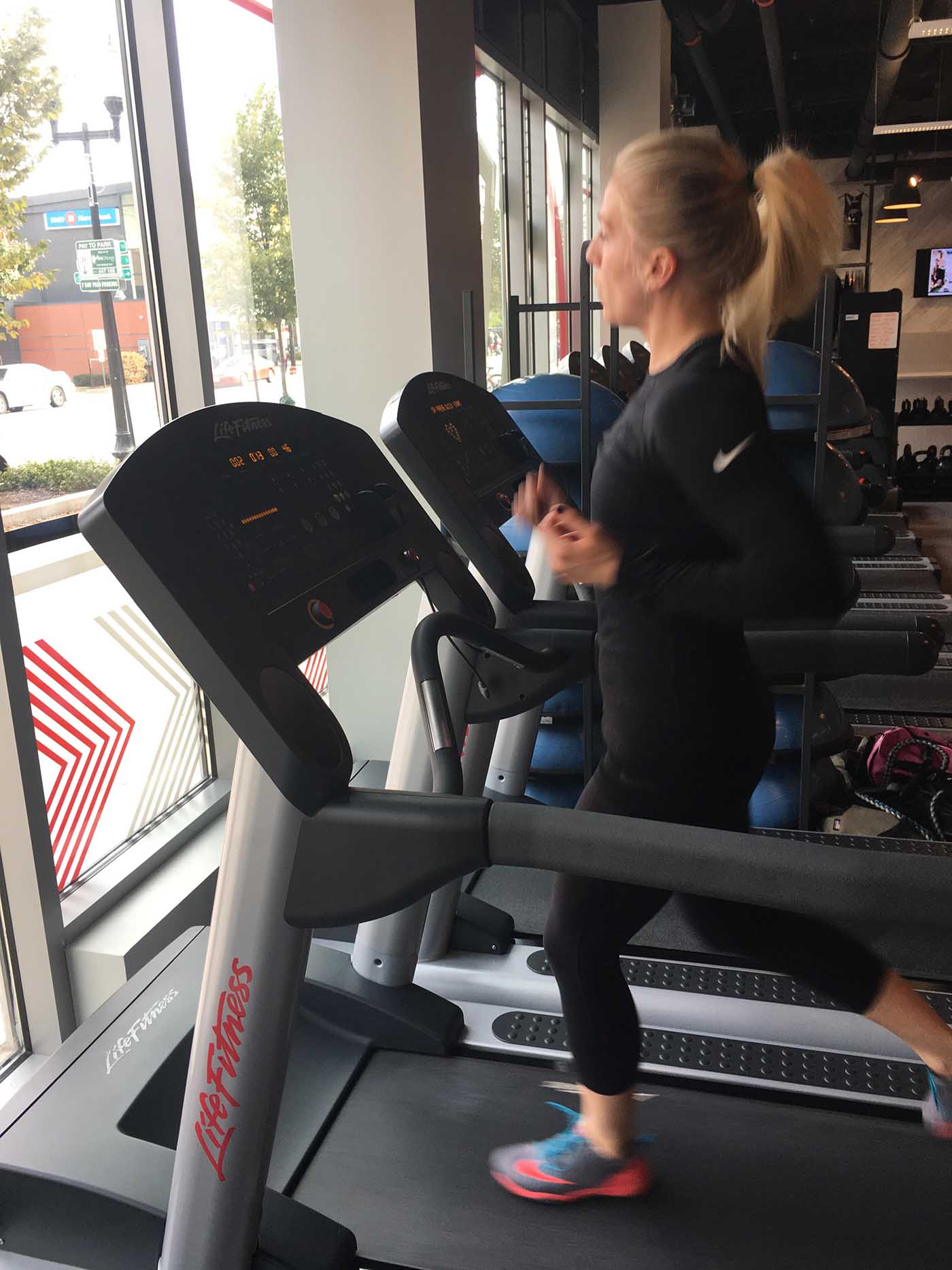 Overhead lunges: Start in a standing position and step a foot back into a lunge, bend both knees to 90 degrees. Keep your front knee behind your front toe.
Burpees: From a standing position, set your hands on the floor and squat down. Jump back into a plank and drop all the way down to the floor. Press back up, jump forward to a squat and stand up or jump up.
Plank: With your hands under your shoulders, keep your shoulders, hips and heels in a straight line. Hold there.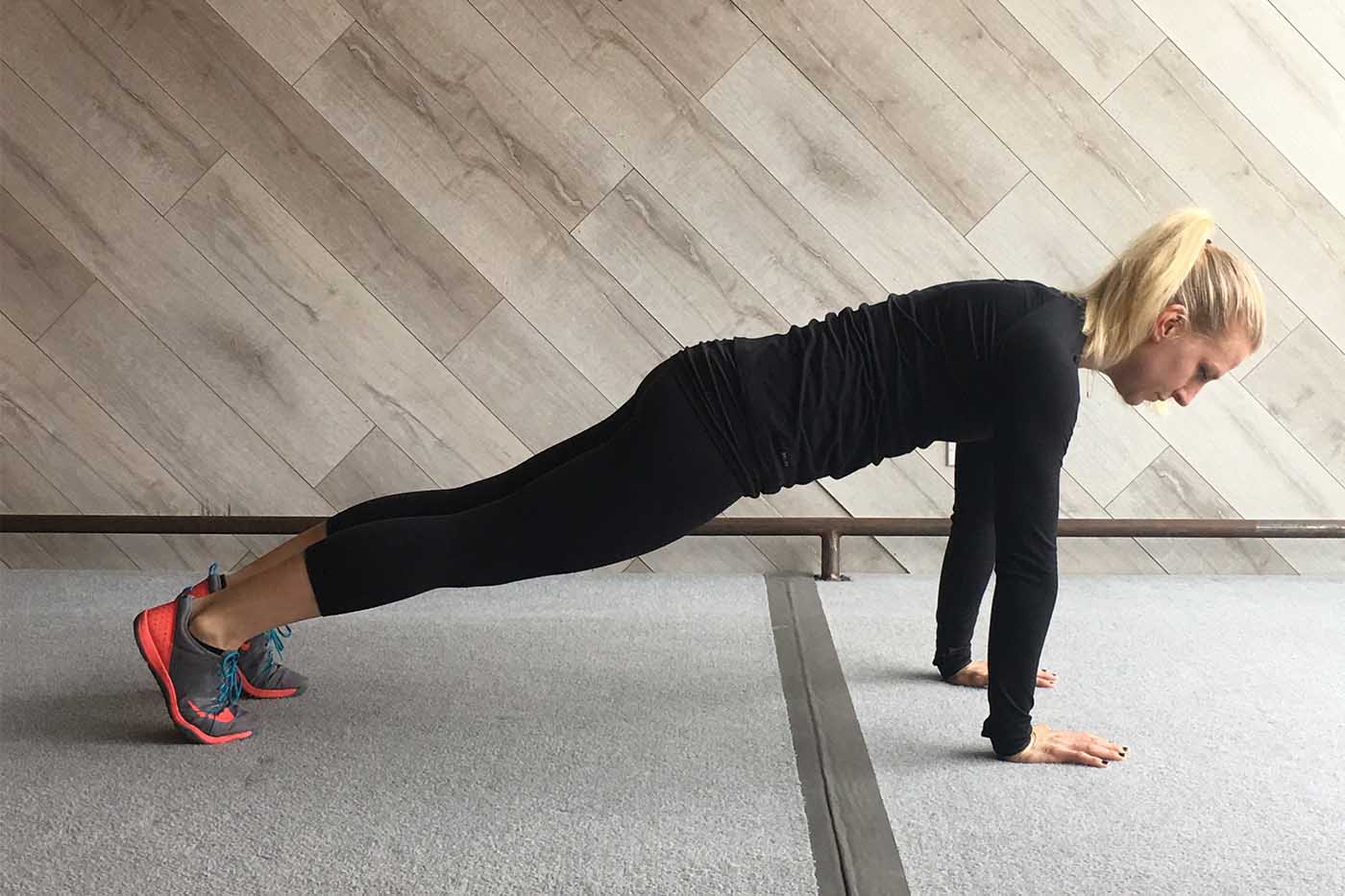 (Disclaimer: This workout is not intended for the treatment or prevention of disease, nor is it a replacement for seeking medical treatment or professional nutrition advice. Do not start any nutrition or physical activity program without first consulting your physician.)