This Week in Wellness: Setting Attainable Goals to Build Healthy Habits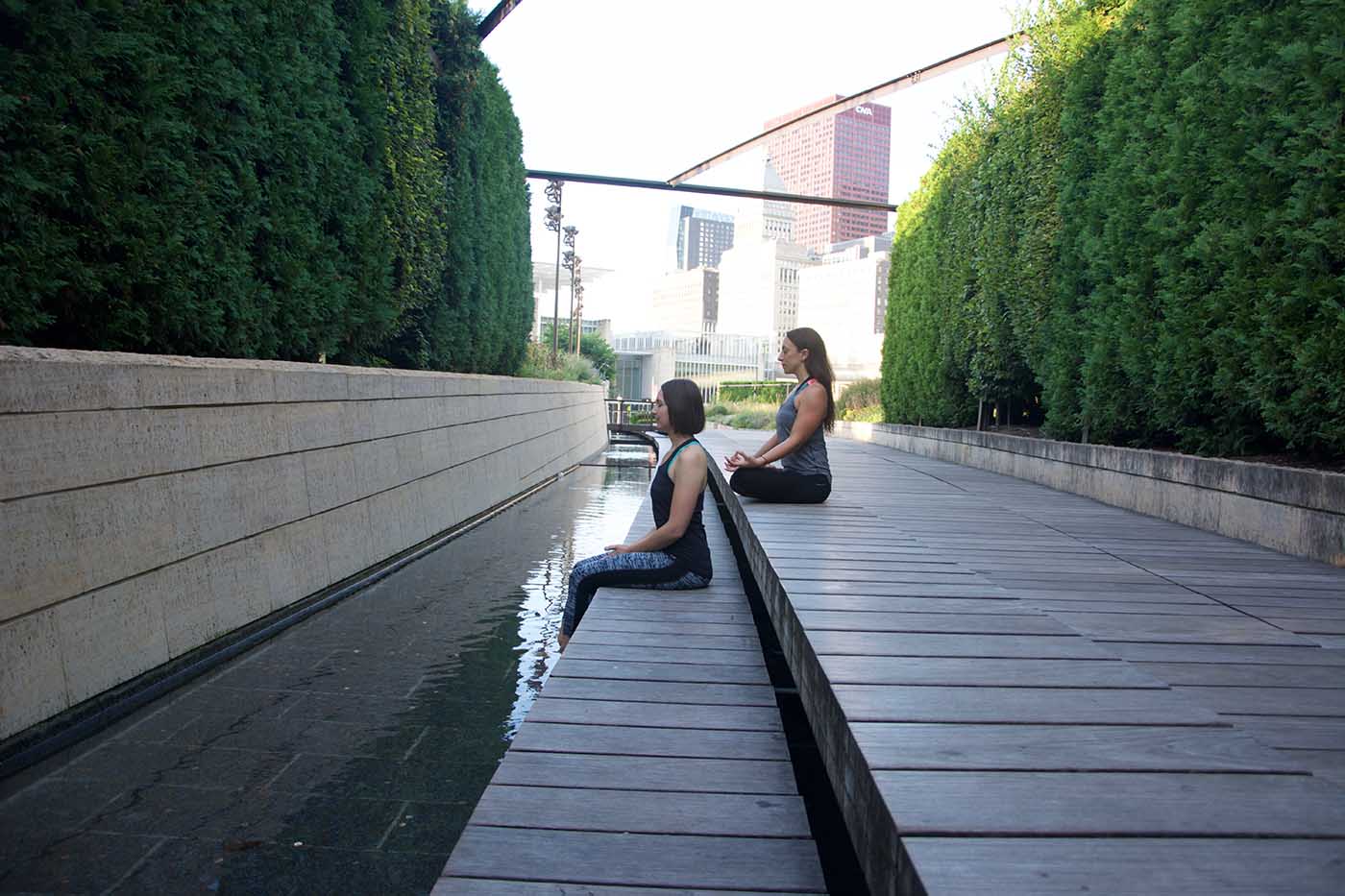 Building healthy habits can be daunting when your plate is already full with work, friends and family. Managing what I elegantly call "adult shit" – setting up an HSA, getting quotes for data recovery of a crashed external hard drive and buying D batteries – took up the bulk of this week.
We are creatures of habit and creatures of comparison. In other words, it's hard to deal with change (much less initiate it) and we tend to compare ourselves to others in similar situations (or even dissimilar ones), ending in an overall sentiment of "you're better than me at X because Y," which is hard to reconcile with the side of our brains that say "I don't like change and I'm not going to do it."
And if we think about everything we could potentially do to increase healthy habits, it may feel like a lost cause. There will always be one more comparison you can make – one more tiny thing you can improve upon. But who wants to live that way?
Last week we focused on living the mantra, cultivate your own happiness – whatever that looks like.
This week we sent you three different emails to set the tone for your day. An intention to bring to your day, a thought provoking question to ask yourself and a workout to switch up your daily routine – all meant to give you a tangible, attainable goal as a means to ground yourself throughout the chaotic week. After all, building healthy habits can be as daunting or as manageable as you make them. We aim to make them as within reach as possible.
Want to get the emails? Subscribe here.
On Saturday …
We asked you to think about the last time you spent some time alone. And we challenged you to carve out some time to do something for yourself, by yourself over the weekend. Whether it was for five minutes or for a whole day, the challenge was to simply be with your thoughts. Experience something totally for yourself and see what comes up.
On Monday …
We challenged you to set the tone for your week by going easier on yourself. And we meant it. We tend to hold ourselves up to standards that we don't even hold others to and that causes unnecessary stress to us (and holds us back from being the best version of ourselves). But there are three simple things you can do when you start to play the story in your head of "I'm not trying hard enough" or "I failed." Approach the emotion objectively. Ask yourself:
What caused this setback?
Could I have planned for this?
What will I do differently next time?
And then, most importantly, forgive yourself and move on immediately.
And on Wednesday …
We gave you an exclusive suspension trainer workout. In just 30 minutes, you challenged your body in new ways, got out of your comfort zone and surprised yourself with just how strong you are. It only takes 30 minutes and it might just be the thing to get you in the best mood of your day. That workout came to you via email, but any of our 30-minute workouts bring you an outlet for fitness that work anywhere you are.
We're firm believers that fitness can be the catalyst for you to tap into your potential, access creativity and try something new that gives you the confidence you need in some other aspect of your life.
Your health matters. When you're working towards your best self you show up more for others around you. And if you focus on small, attainable goals like the ones we've offered this week in your inboxes, that task to build more healthy habits and integrate more total-health thinking into your mindset might not feel quite as daunting.
In fact, it might even feel like a manageable weekly goal.