Your 30-Minute Workout: Bringing Back the Best of the Box
After 29 workouts so far this month, I took a look back through them all. Hands down, using a step or box is my favorite way to level-up my 30 minutes. For our 30th 30-minute blast, a mash-up of the favorite box-inspired moves just feels right.
Take on this workout solo or turn it into a partner workout – have one partner run .12 on the treadmill while the other does the box or step exercise. Once you've both done the step move twice, move onto the next one.
Here's the 30-minute workout:
Begin with a quarter-mile run (1 lap around a track, .25 on the treadmill or appx. 2 minutes of another stationary cardio move of your choice).
Then do 25 reps of each move. After you complete each round, run another .25. Repeat 4 times total.
These are the moves:
Toe taps
Decline push-ups
Pop-ups
Sprinter crunches
Box jumps
Spider-mans
Plyometric push-ups
This is what it all looks like:
Toe taps: Alternate tapping toes on the box (think high knees but tapping toes on the box each jump.) Right and left side tapping = 1 rep.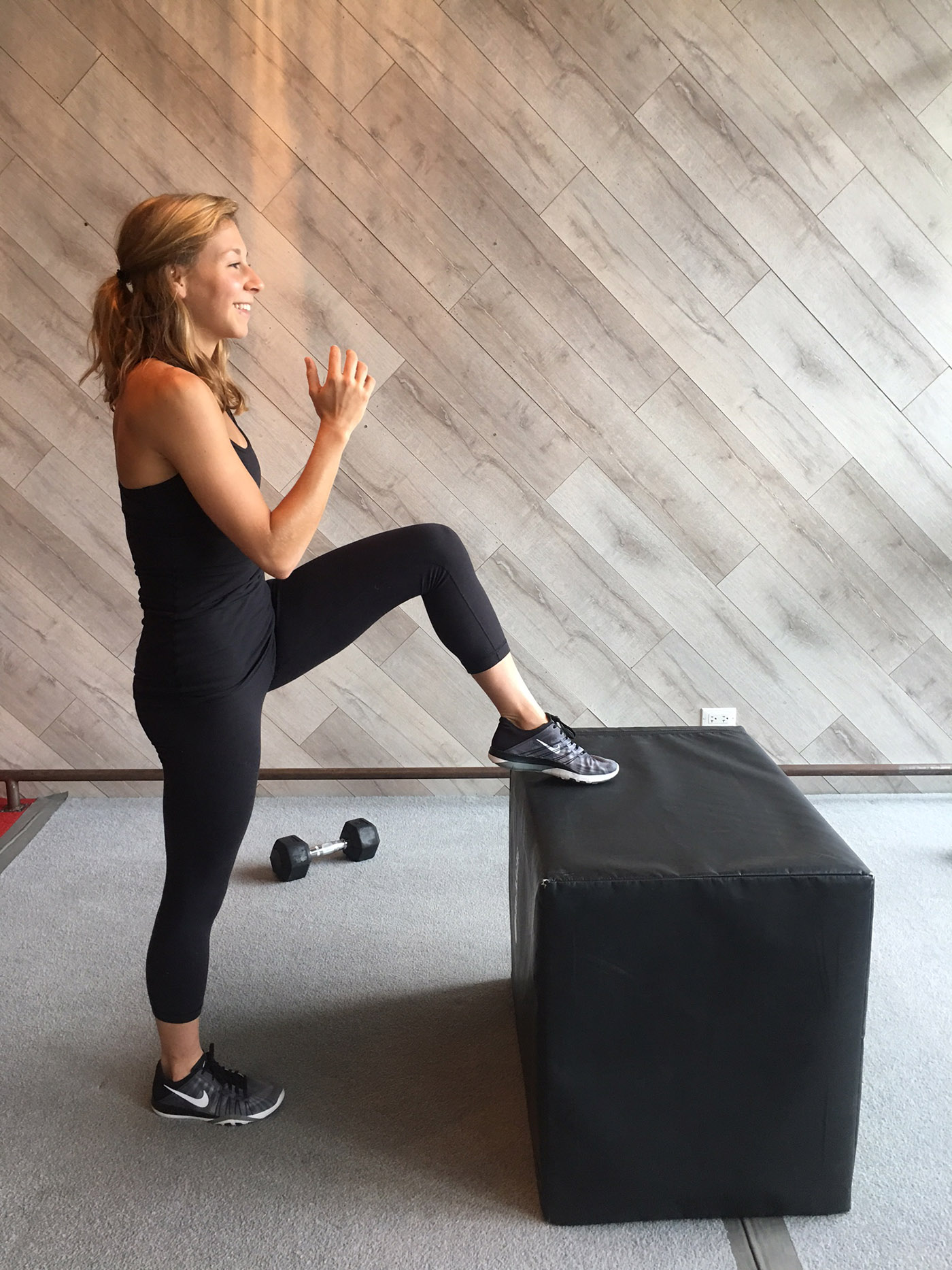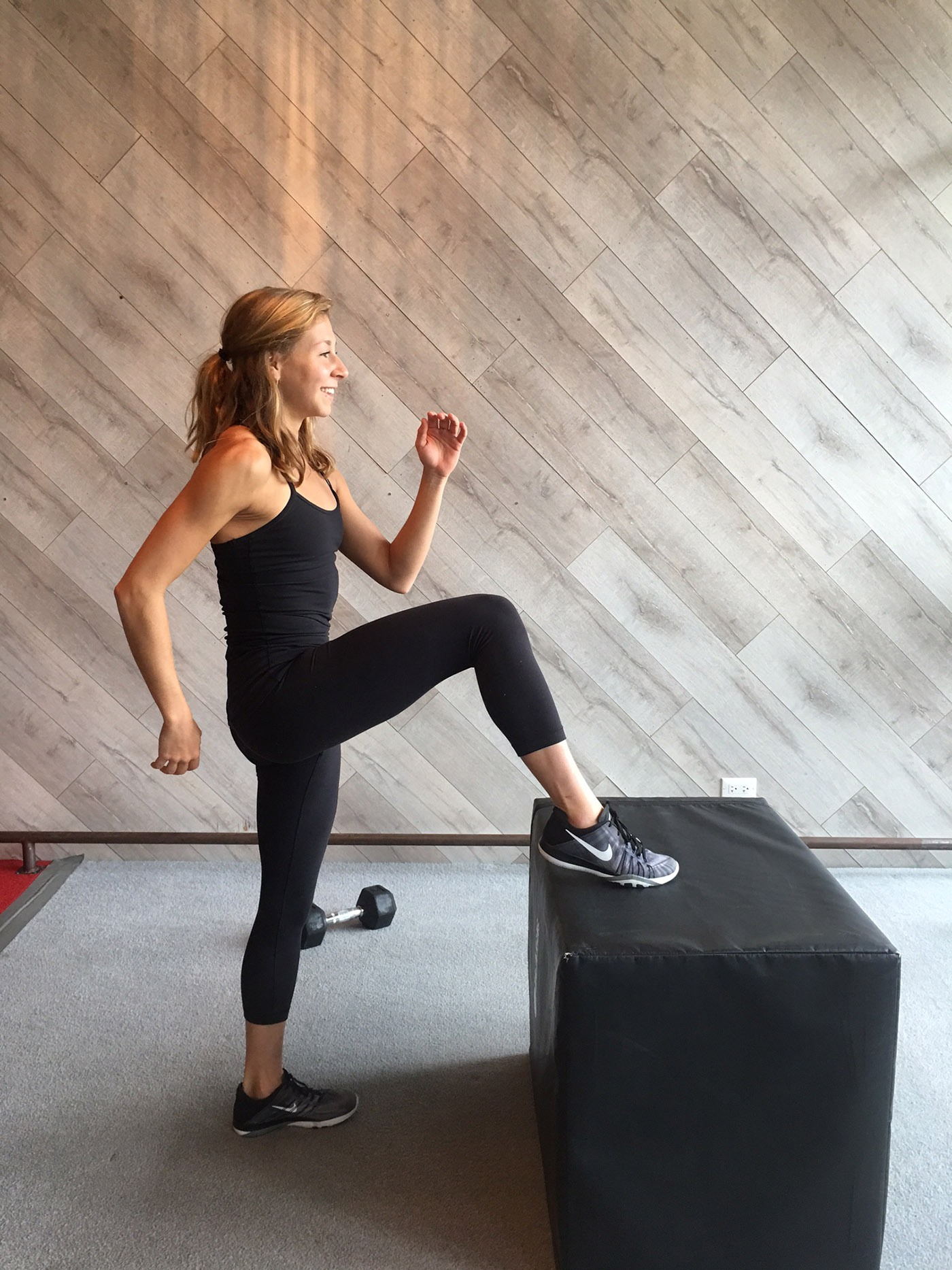 Decline push-ups: With your toes on a step or a bench, do a push-up, lowering your chest towards the floor and pushing back up. You can do this same move without a bench or a scaled down version facing the bench.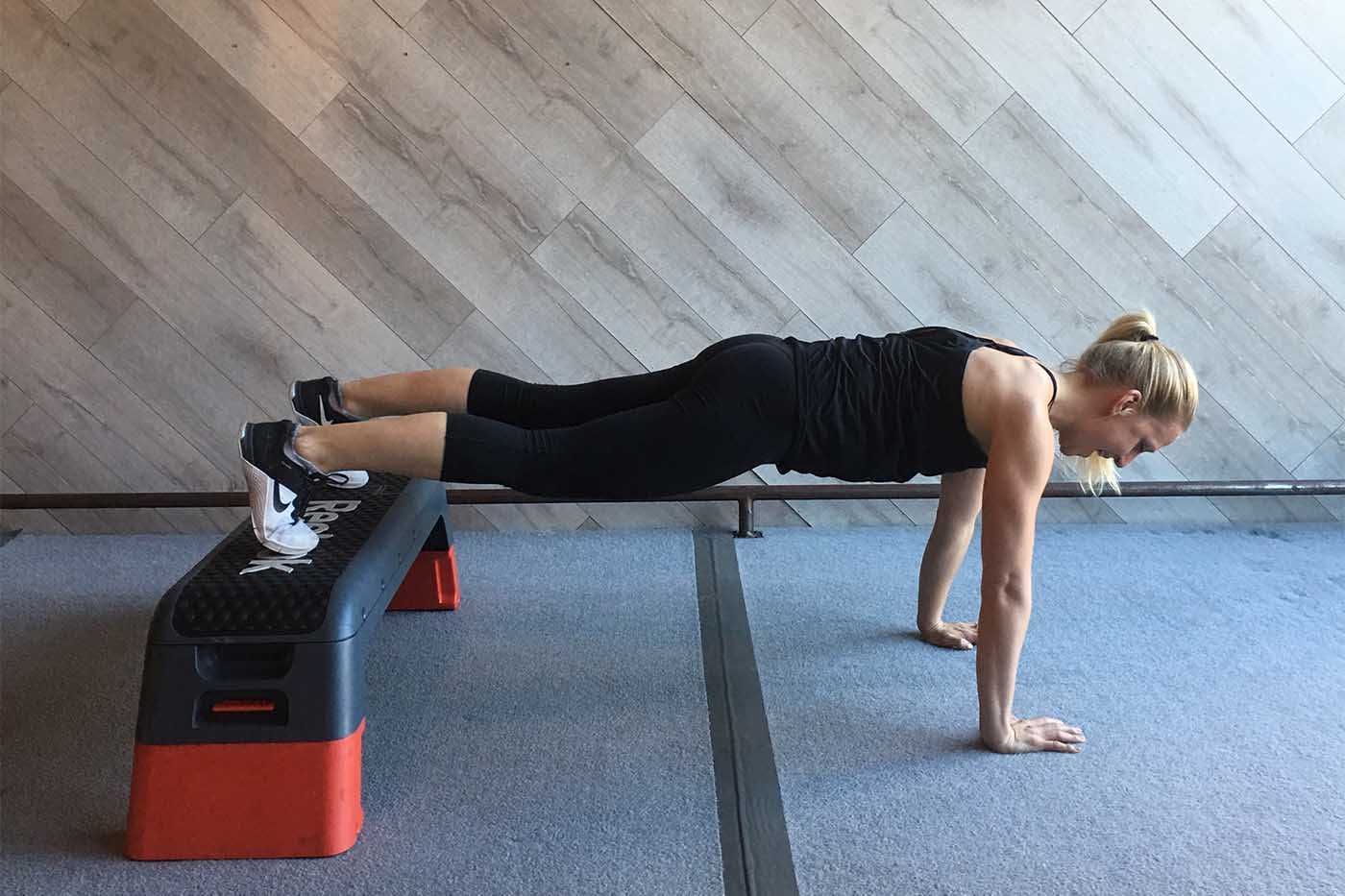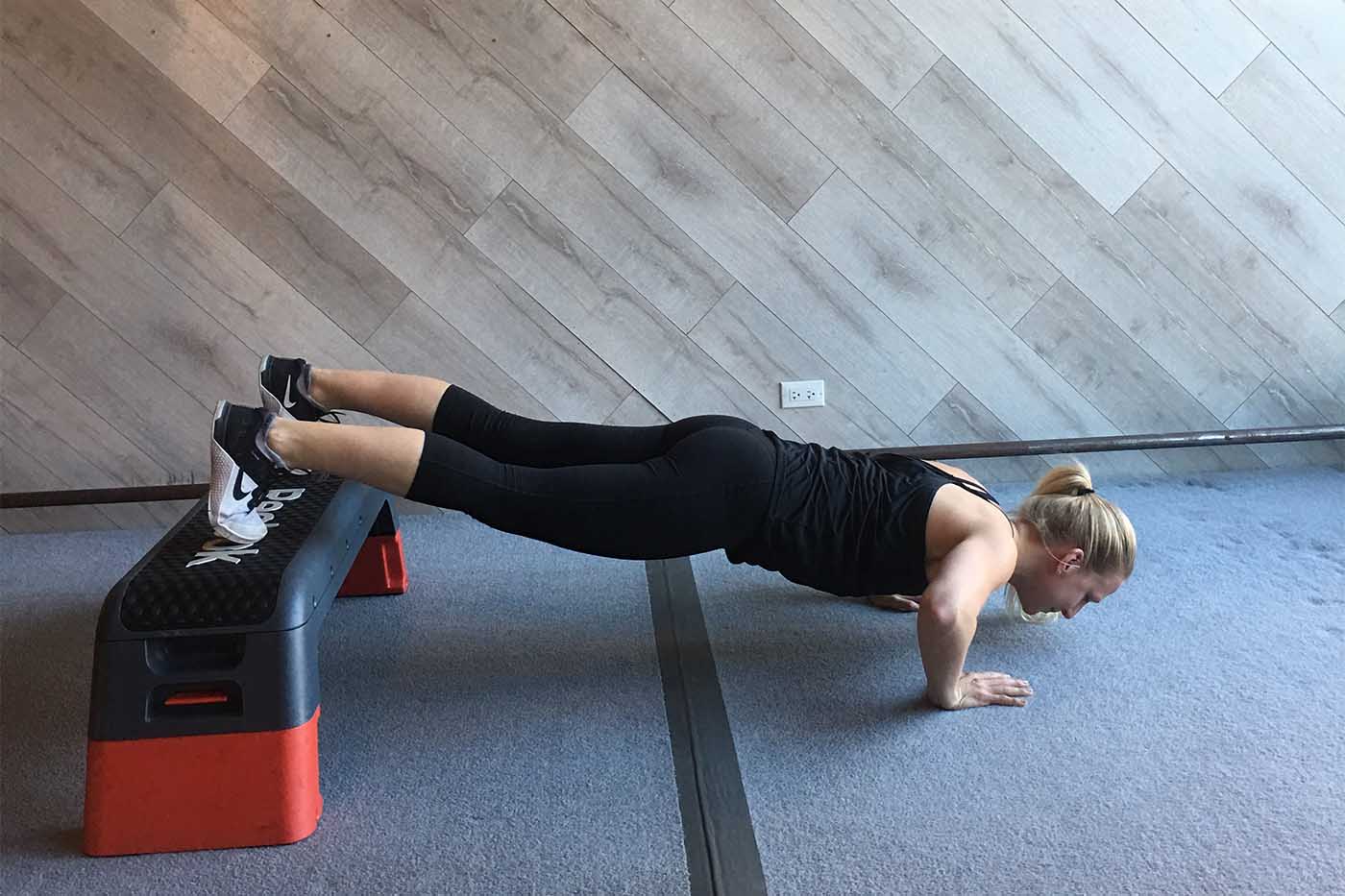 Pop-ups: Start with your left foot on the box set at a lower setting or a step and hop up to the top. Switch legs at the top of the box and return back to the ground. Each time you're at the top of the box or step count it as one rep.
Sprinter crunches: Laying on the bench, crunch up and over, bringing your opposite elbow to your opposite knee. Alternate sides. If you don't have a bench, just lay on the floor and do the same.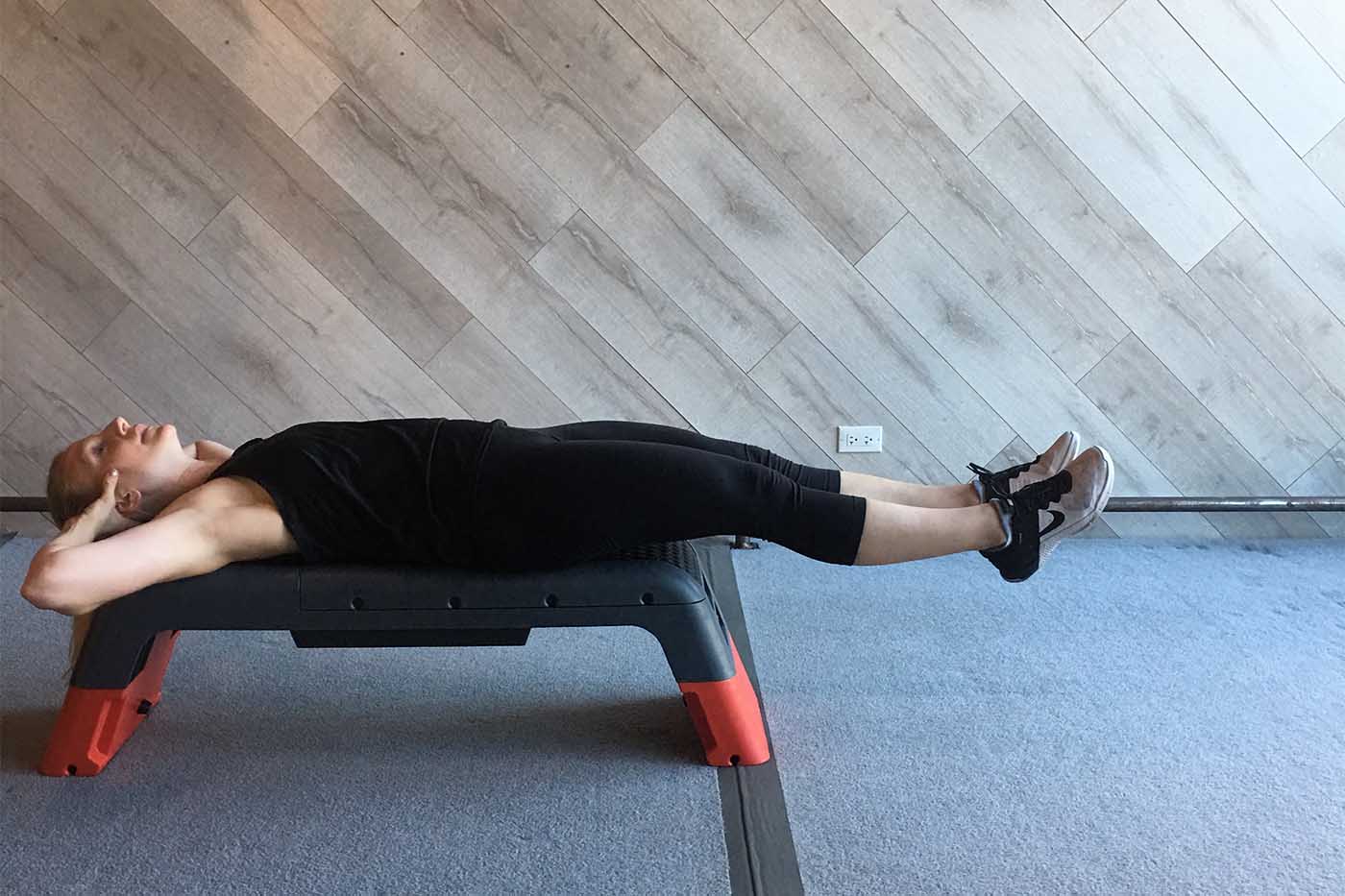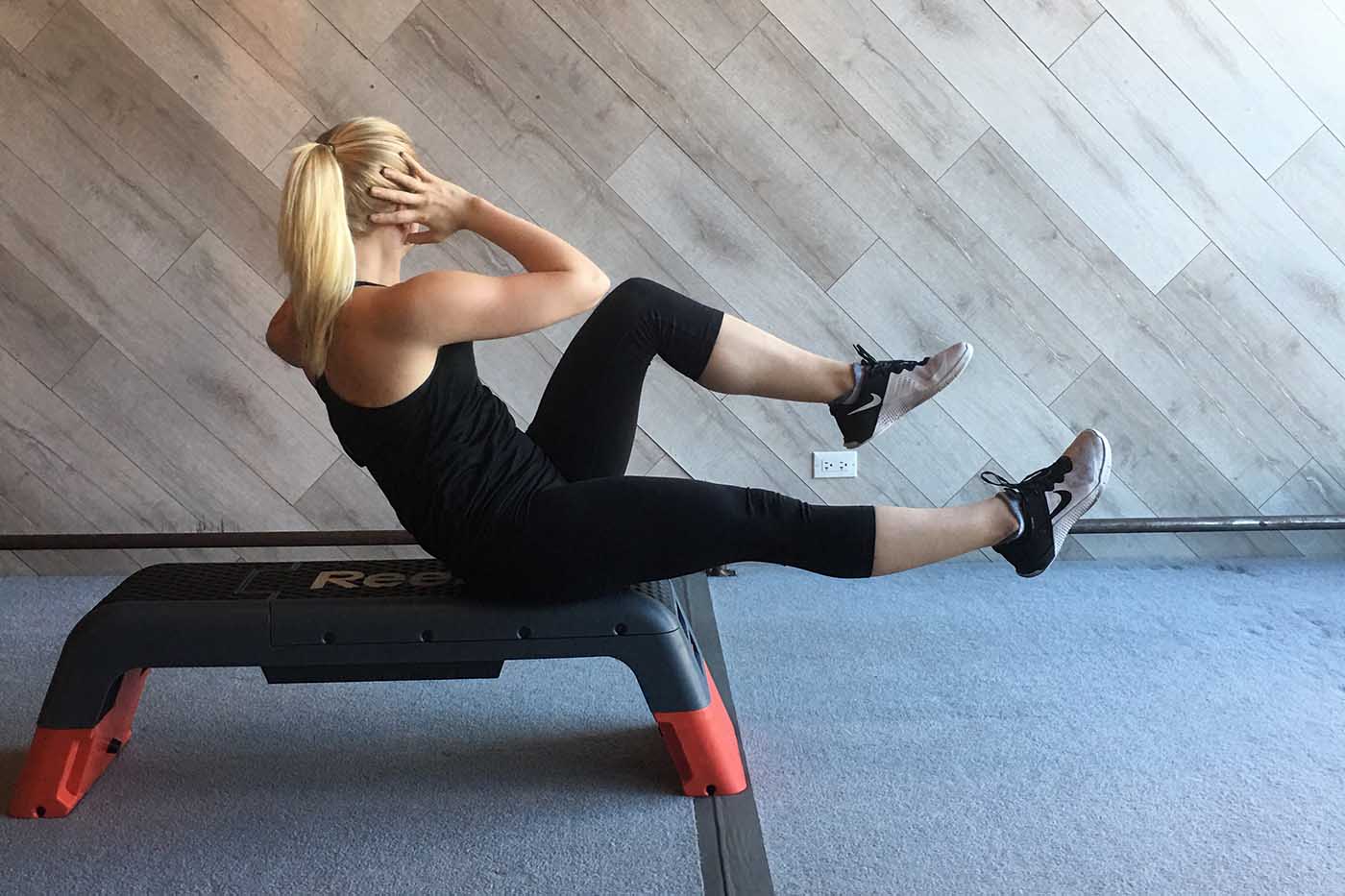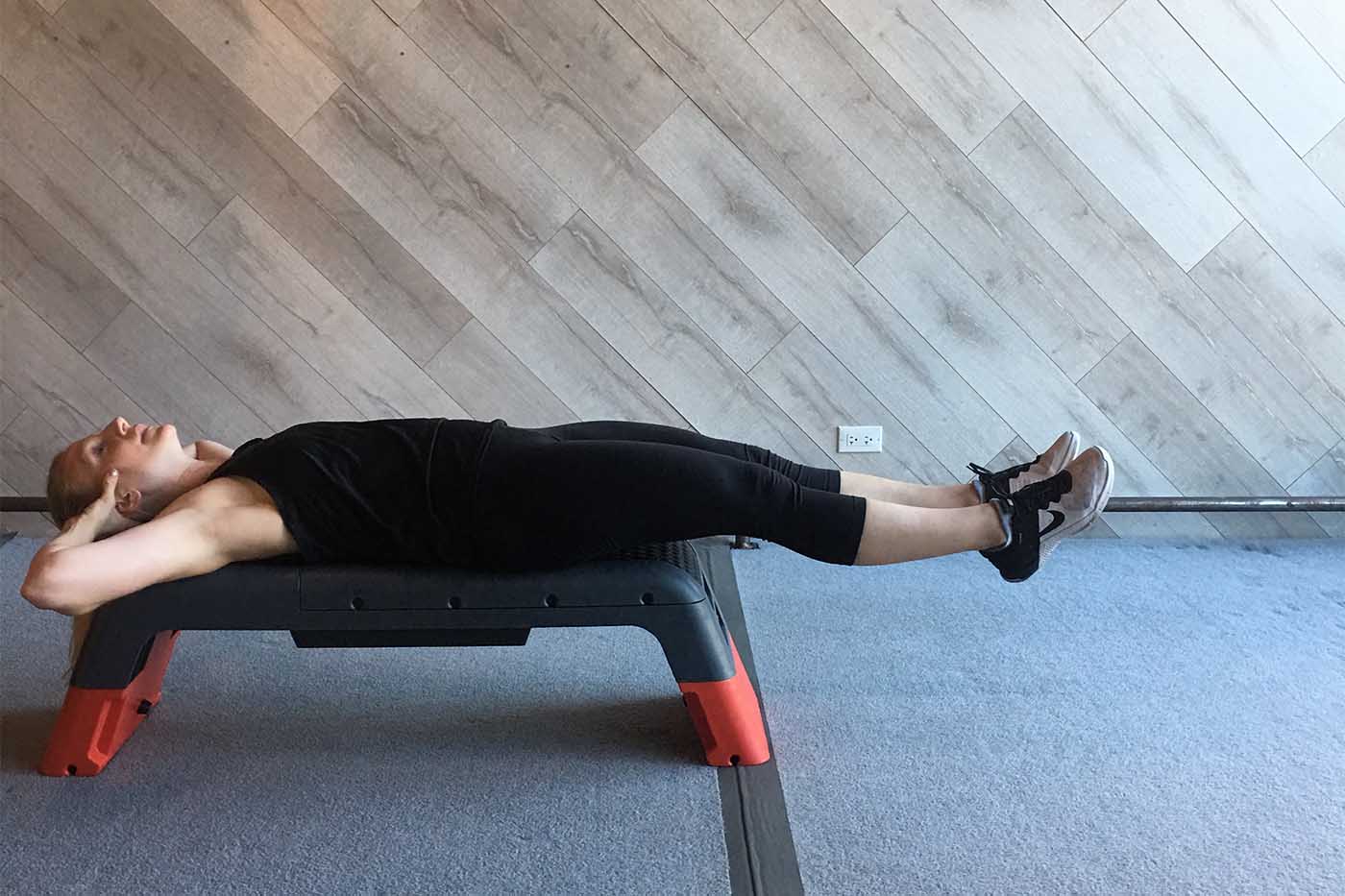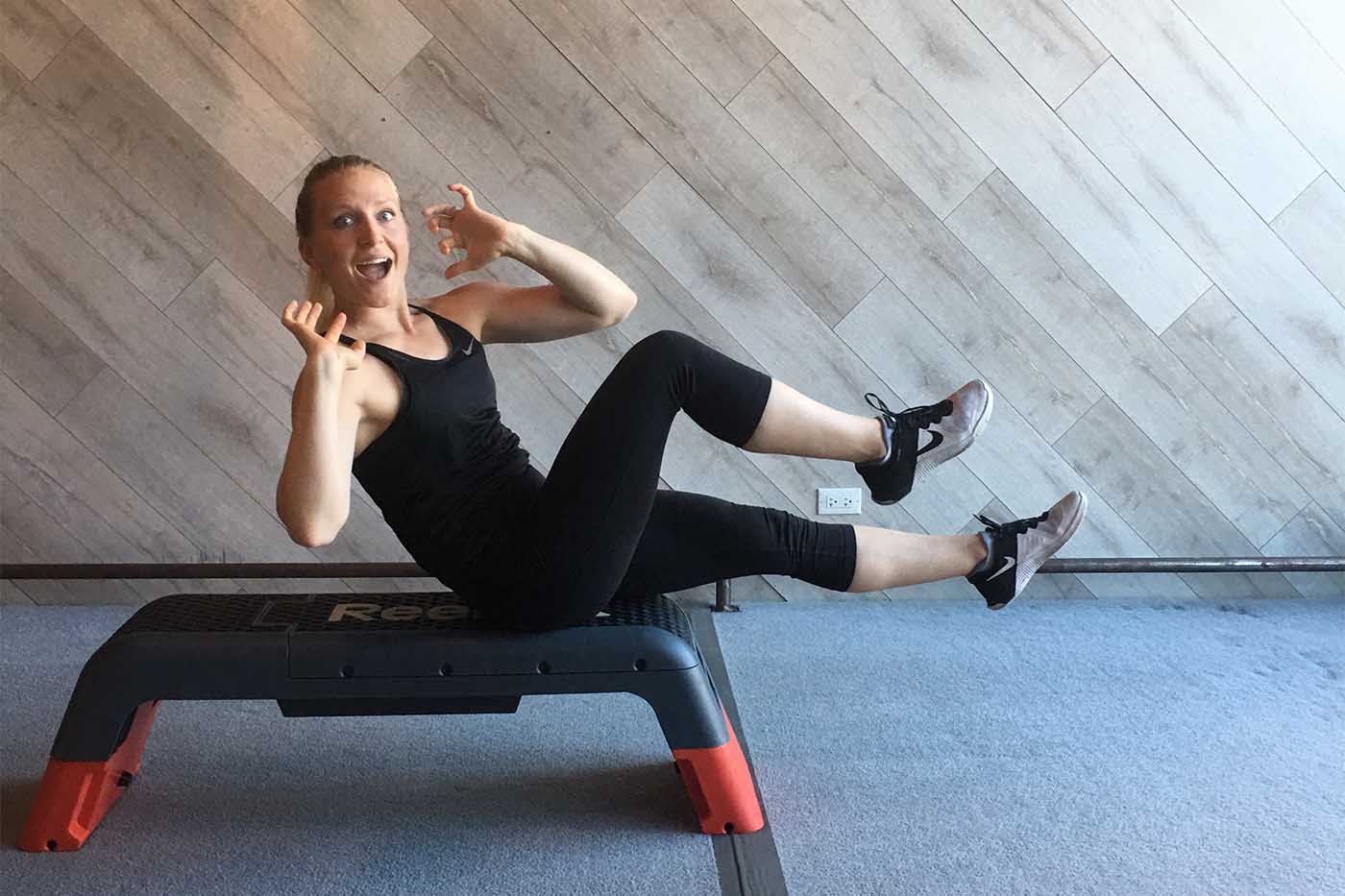 Box jumps: If you're on a bench, stay low in an athletic position to jump on and off of a step. If you're on a box, jump up onto the box, landing softly on two feet, then step down one at a time.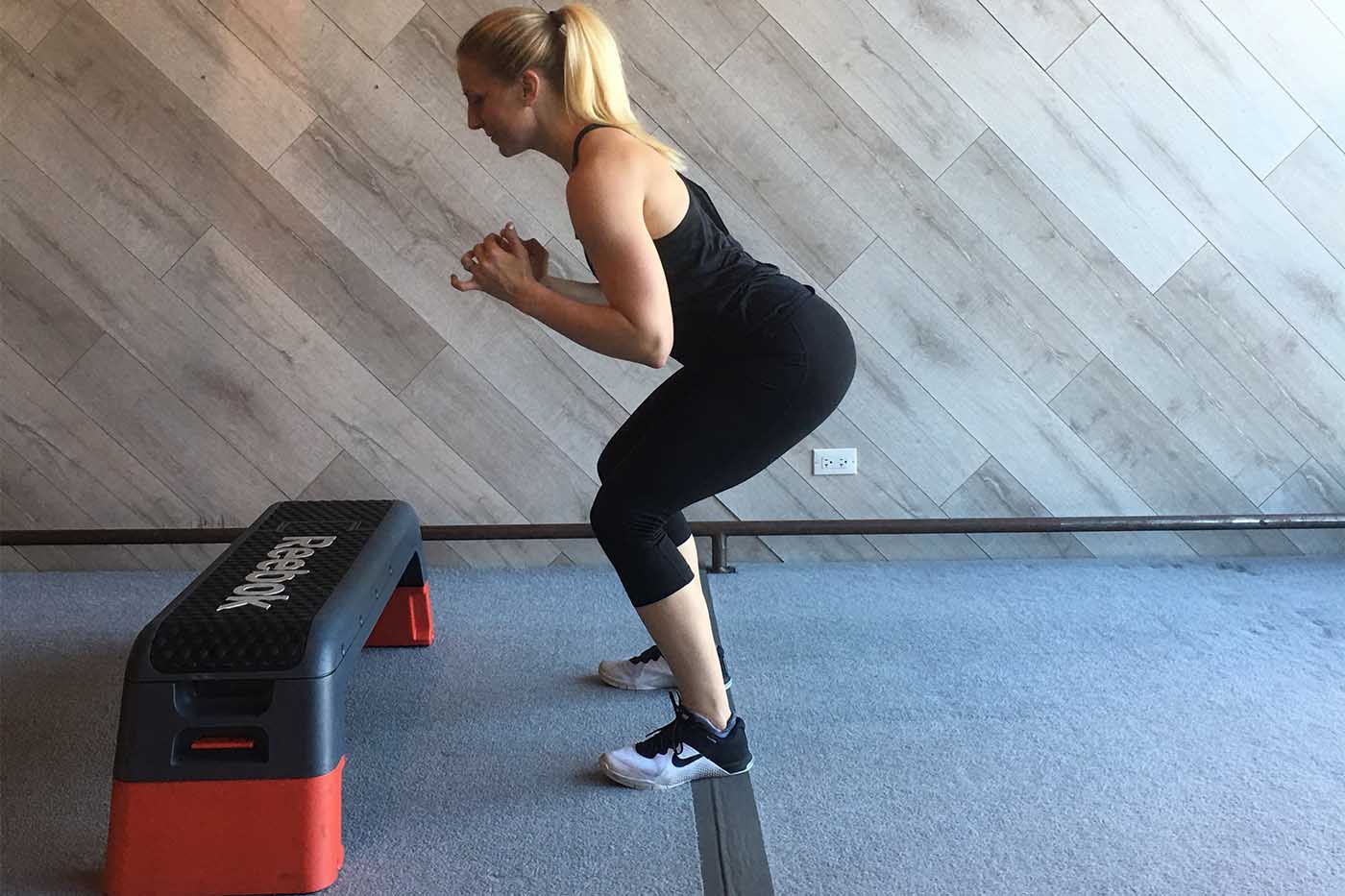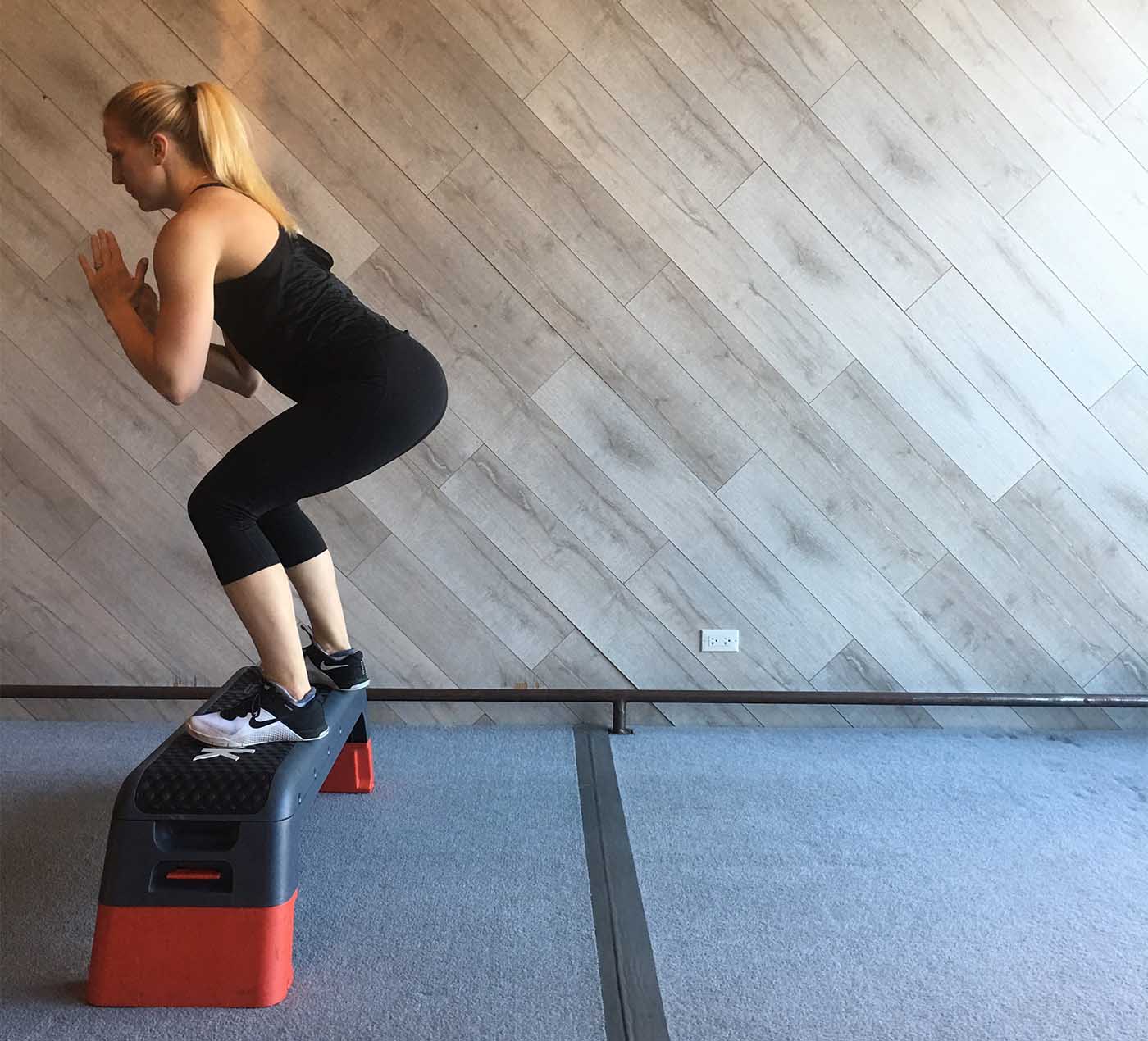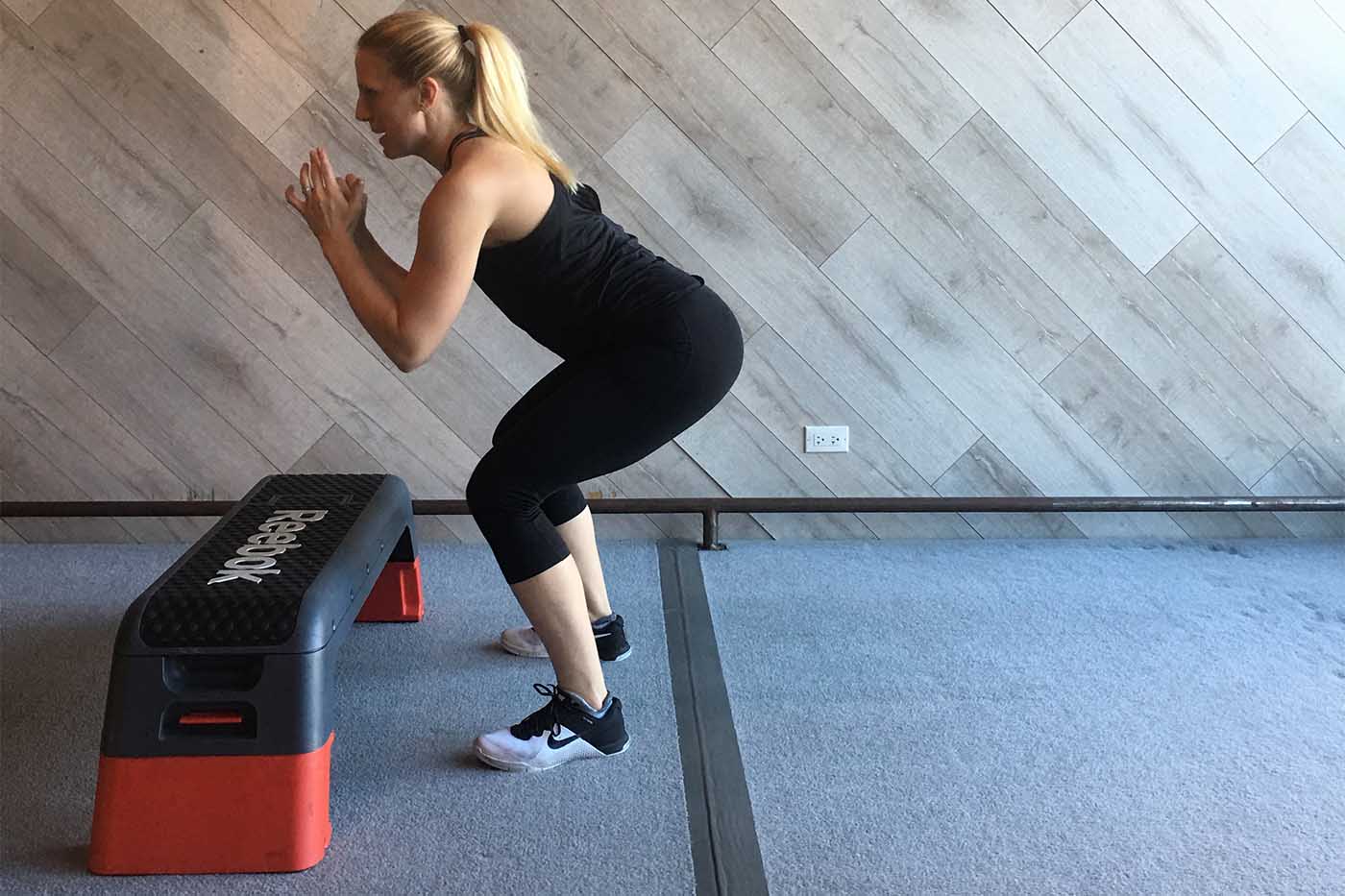 Spider-man planks: Place your feet on the box and lower down to a push-ups as you bring your right knee towards your right arm. Repeat alternating left and right sides. Each direction counts as one rep.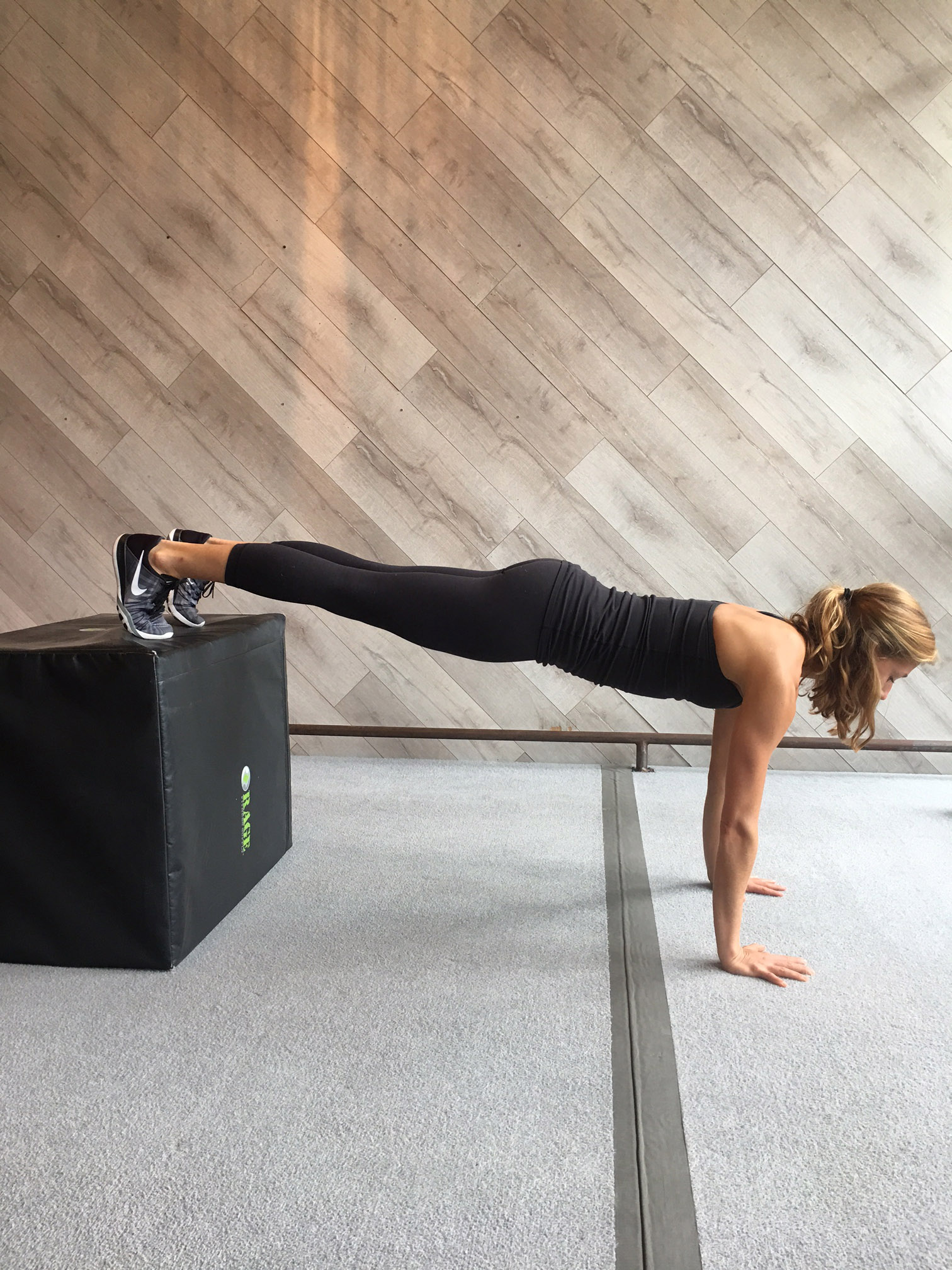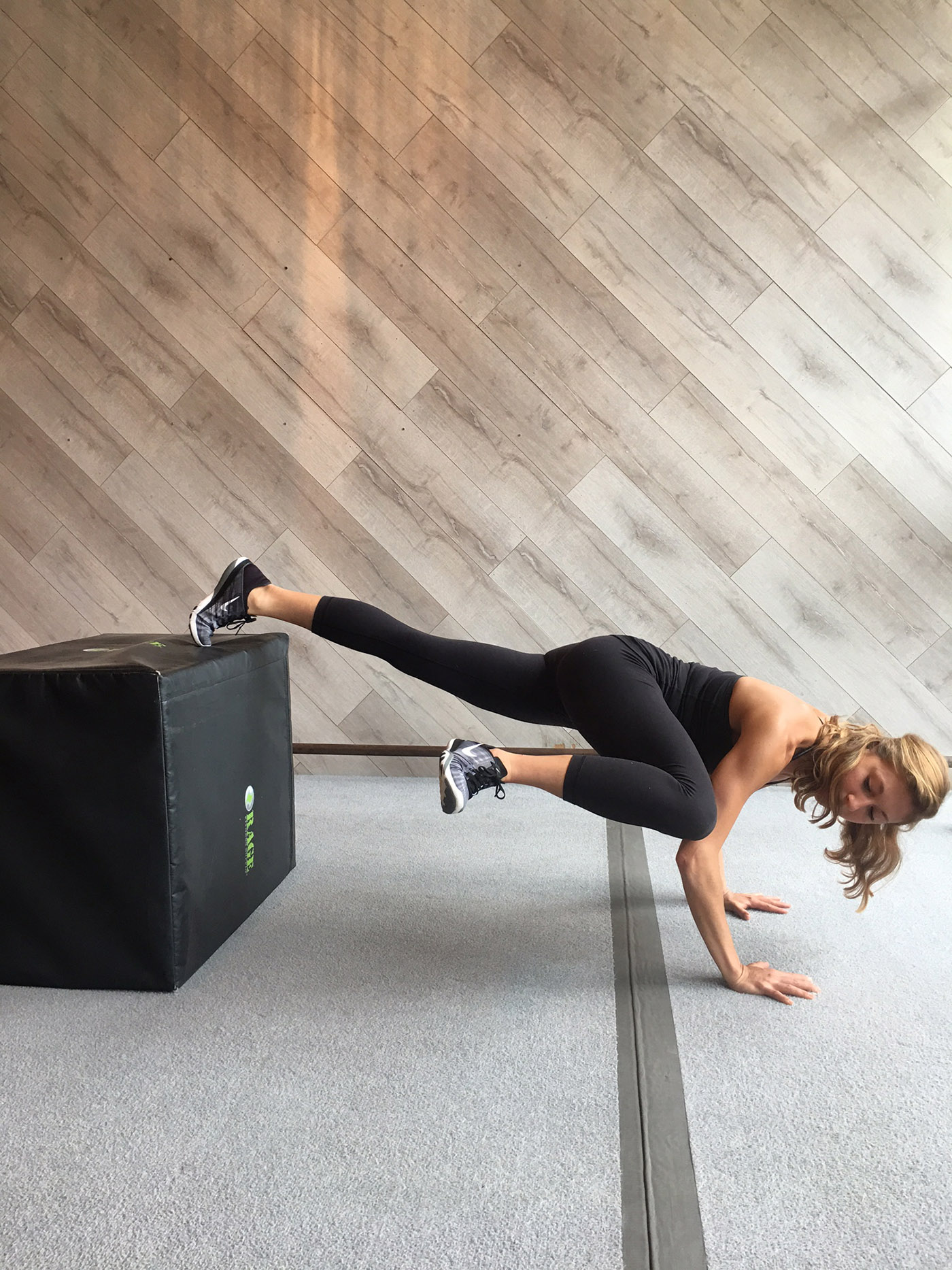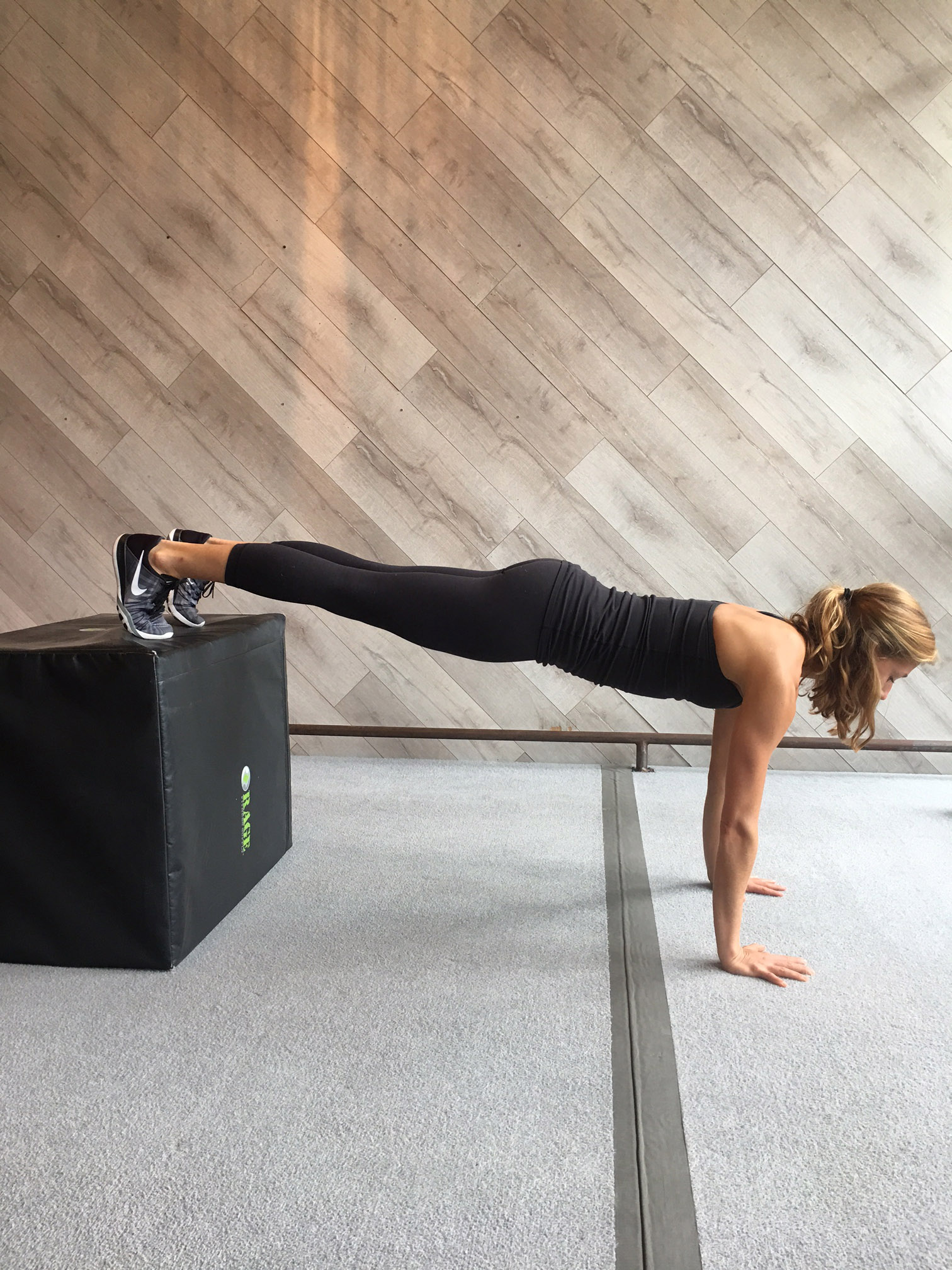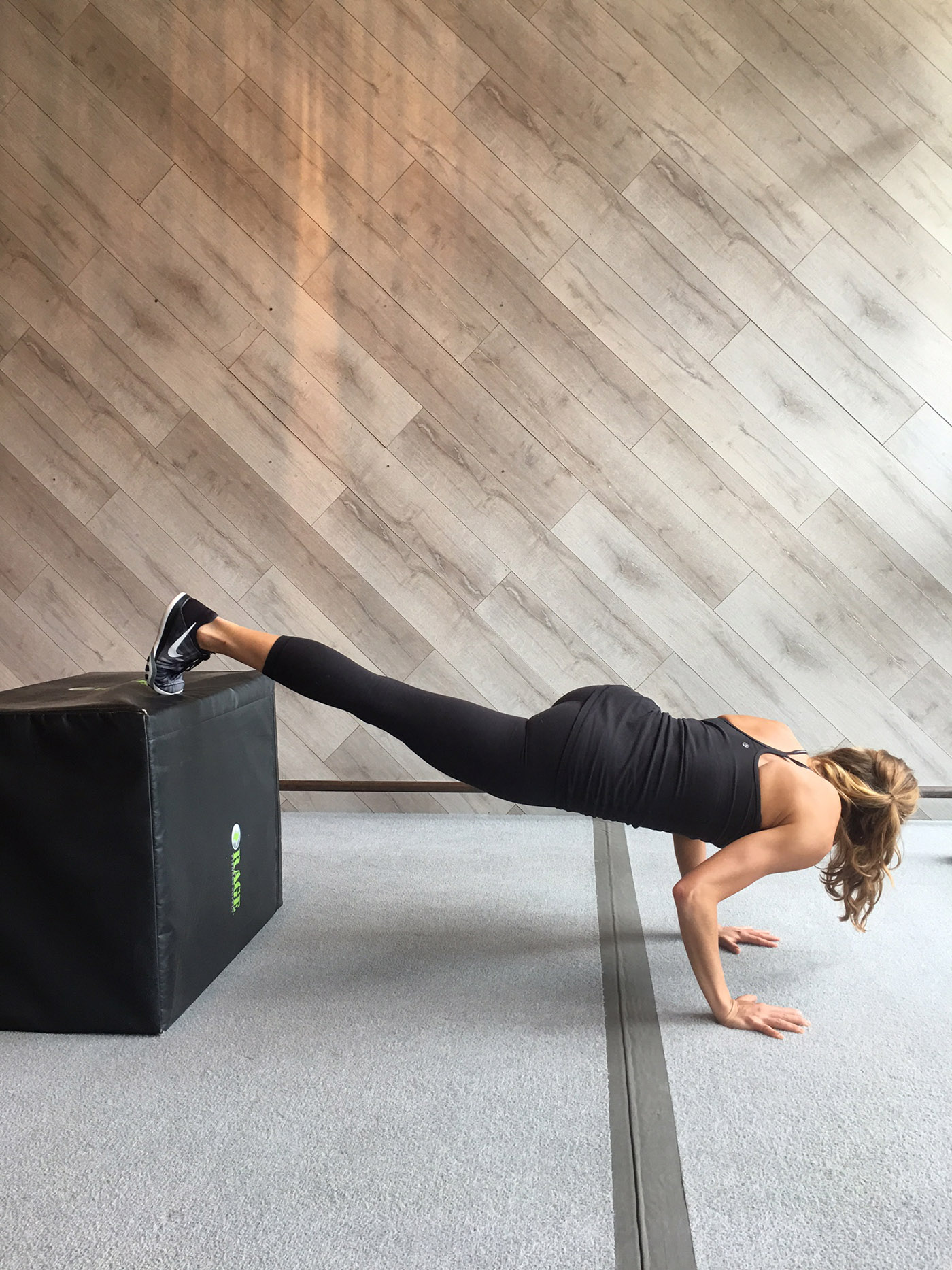 Plyometric push-ups: Push-up with your hands on the box and press your hands off the box before landing back in push-up position.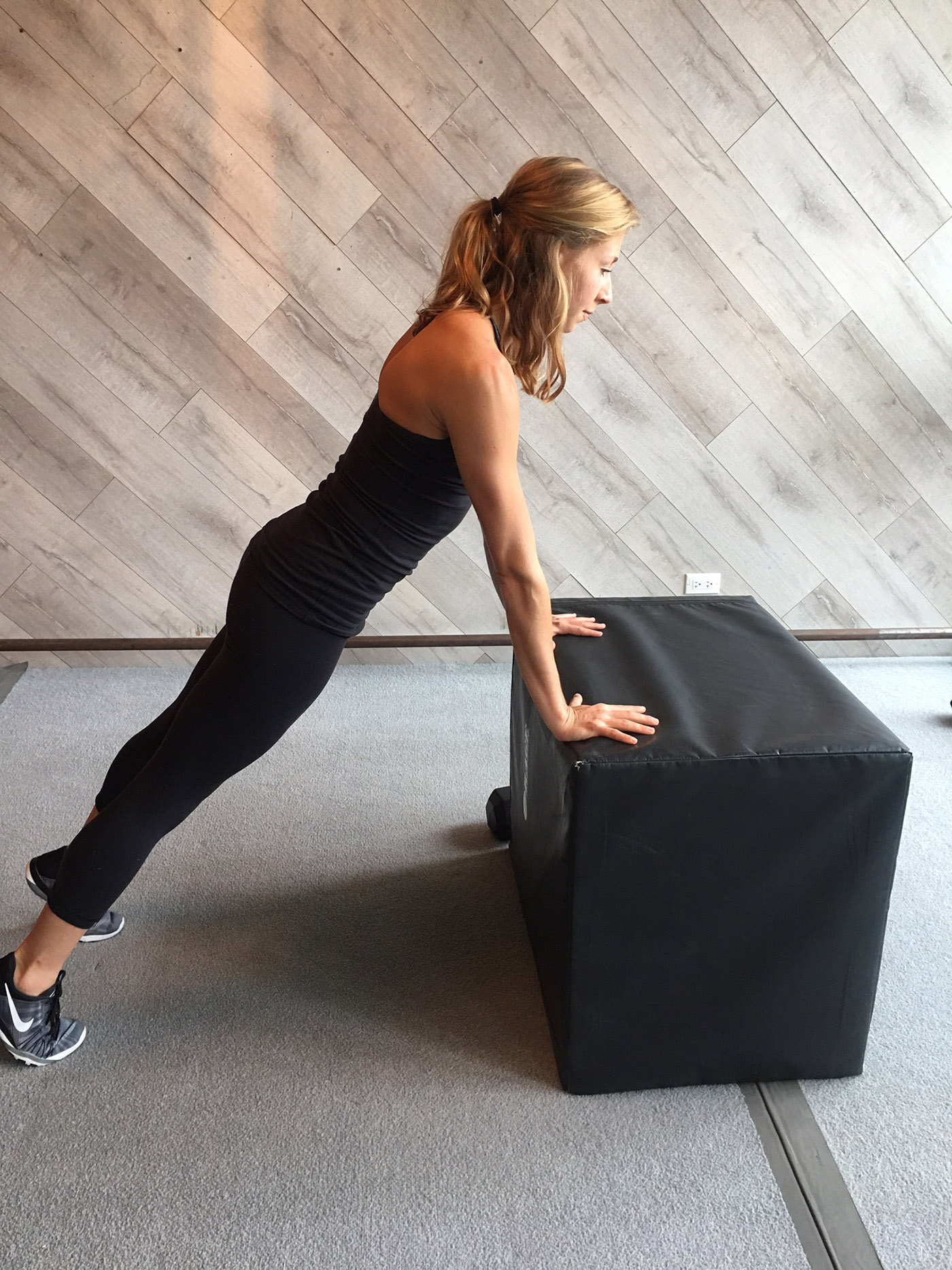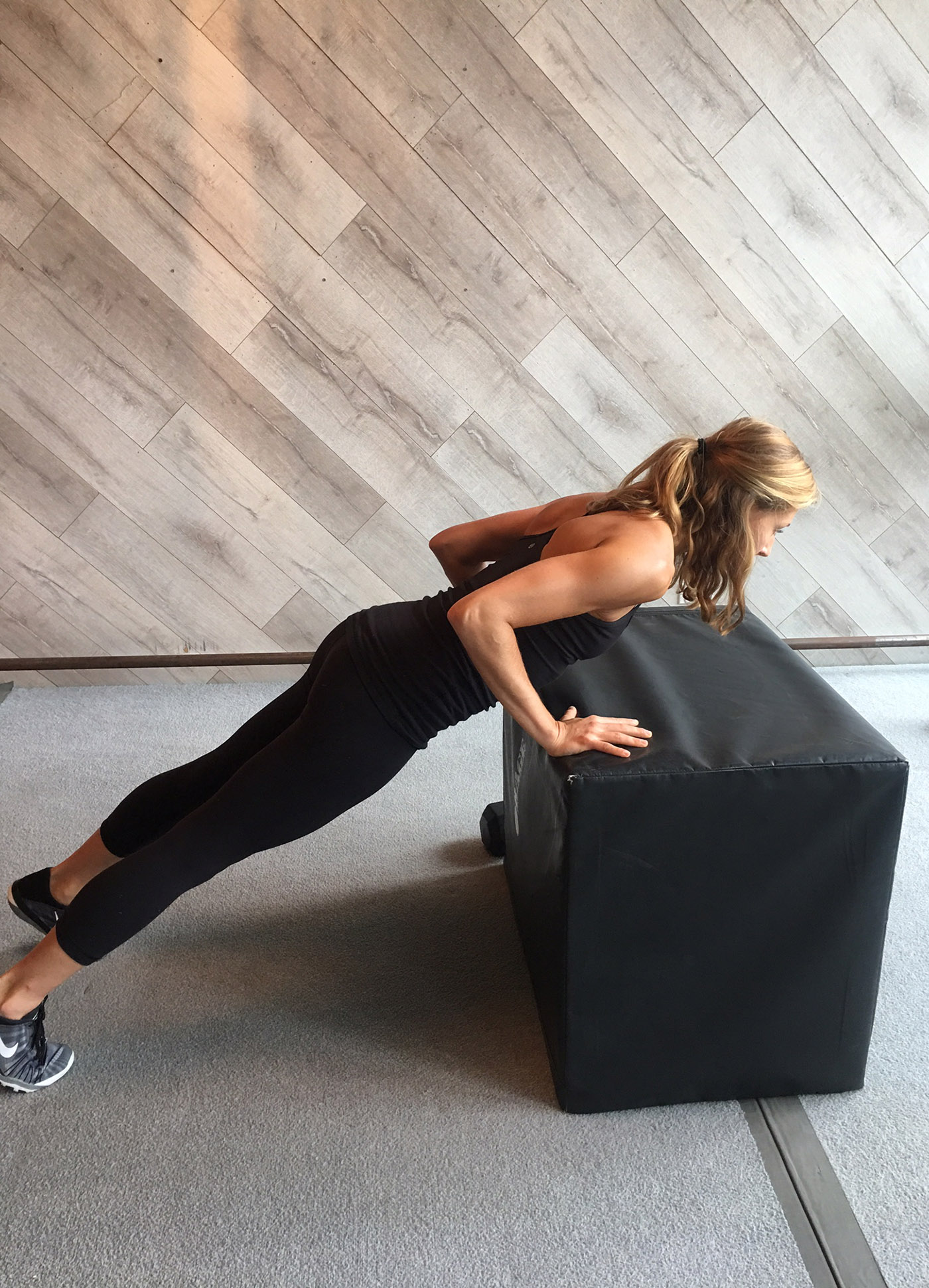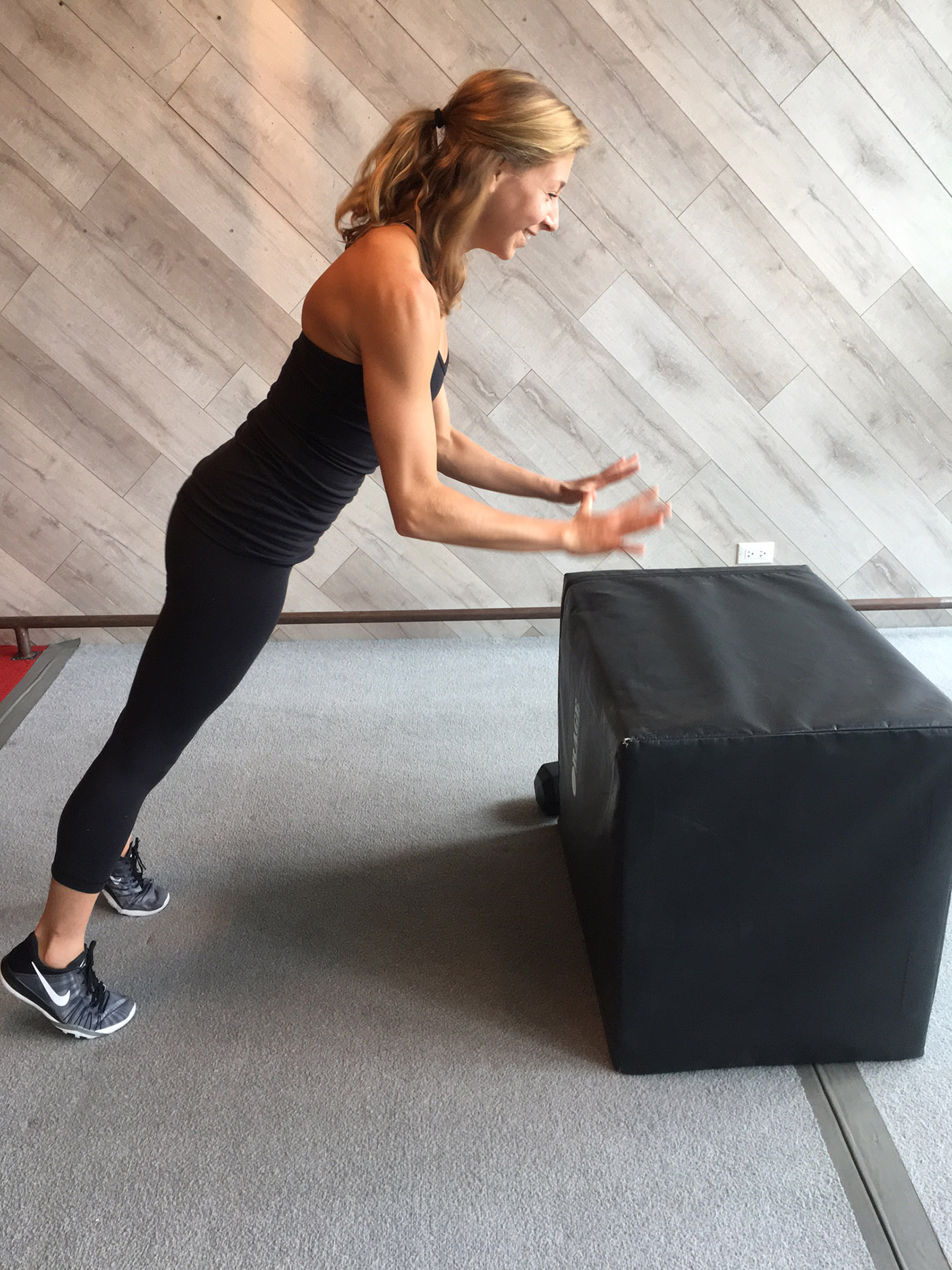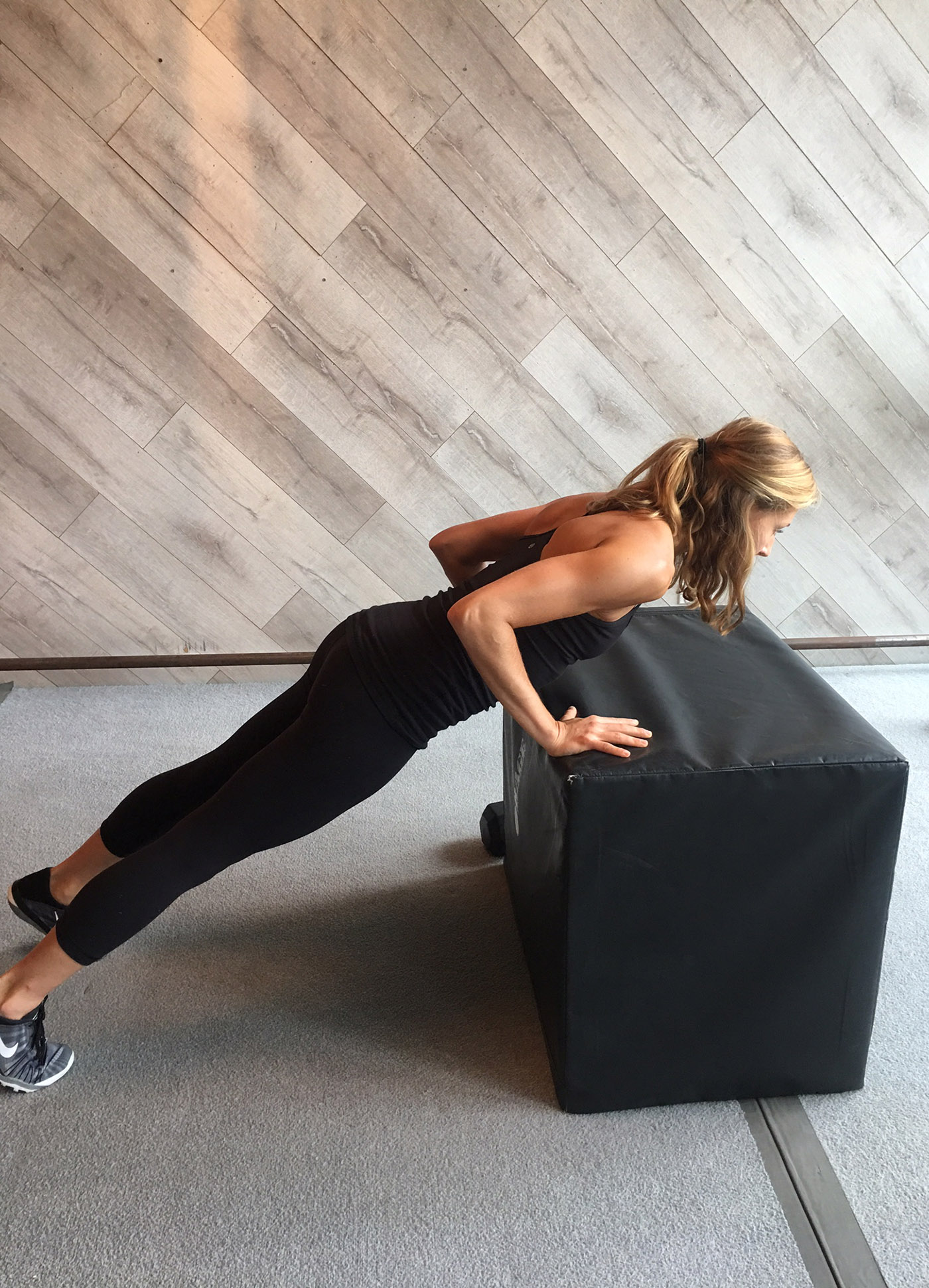 (Disclaimer: This workout is not intended for the treatment or prevention of disease, nor is it a replacement for seeking medical treatment or professional nutrition advice. Do not start any nutrition or physical activity program without first consulting your physician.)