We Work Out Like This: Team aSweatLife Takes on the Workout Selfie
You probably know the popular hashtag "I woke up like this," which first started flooding newsfeeds three years ago in tandem with photos of disheveled and makeup-free celebrities lounging in their beds. The meme evolved into an anthem of sorts for everyday folks looking to challenge societal standards of beauty through a quick photo upload. We decided to embrace this empowering selfie trend, but of course we ran it through our own aSweatLife filter, snapping pics during and immediately following our workouts. #WeWorkOutLikeThis and couldn't be happier or prouder about it. We hope you join us next time! Check out upcoming events here.
Kelly Magnus (left): Hot, sweaty and halfway. Nine down and nine to go on a training run with my one and only run buddy and partner in crime. #letsgo #runclub #weworkoutlikethis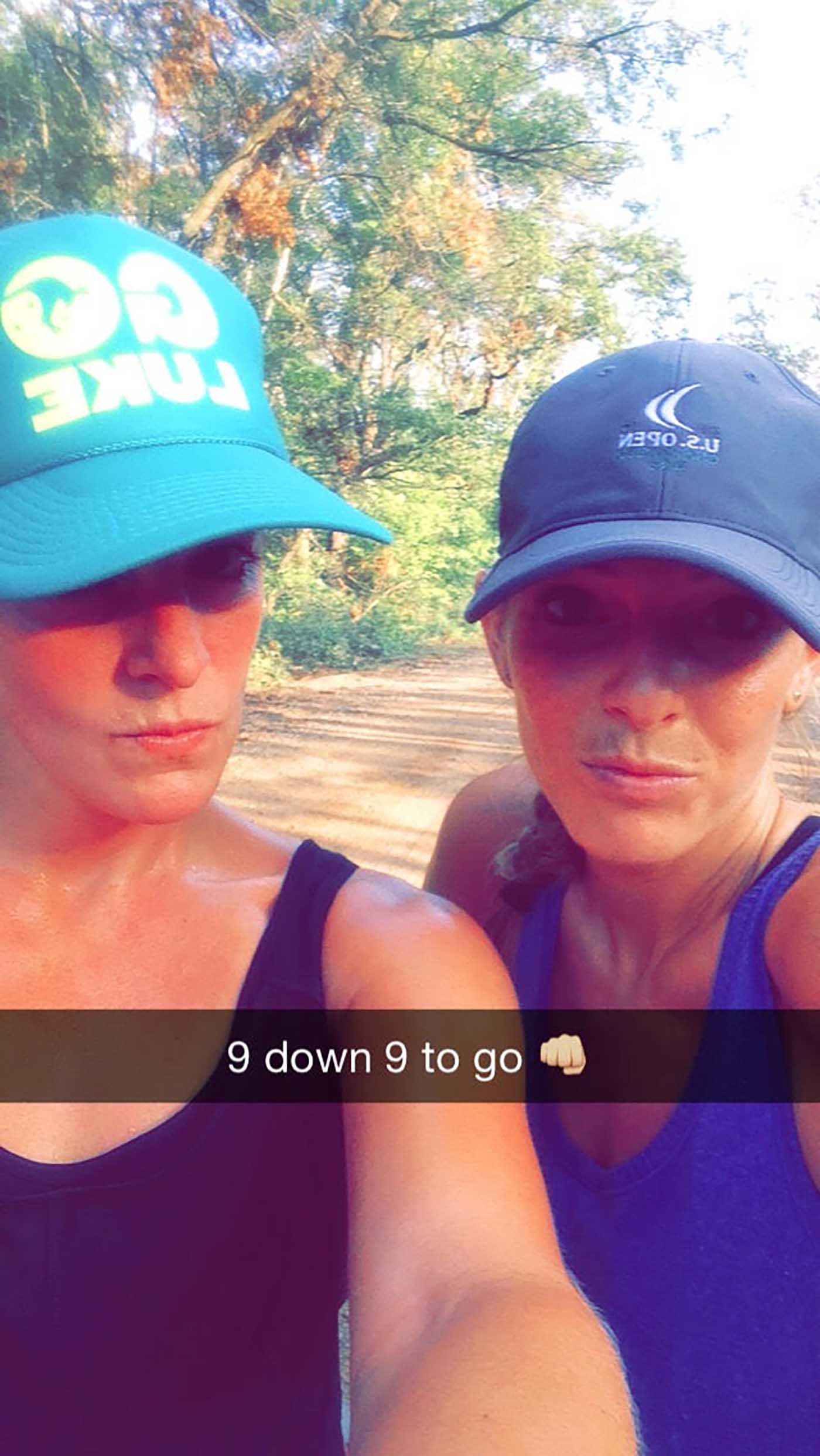 Erin Dietsche: I took this selfie after a short 1-mile run and a leg workout! #weworkoutlikethis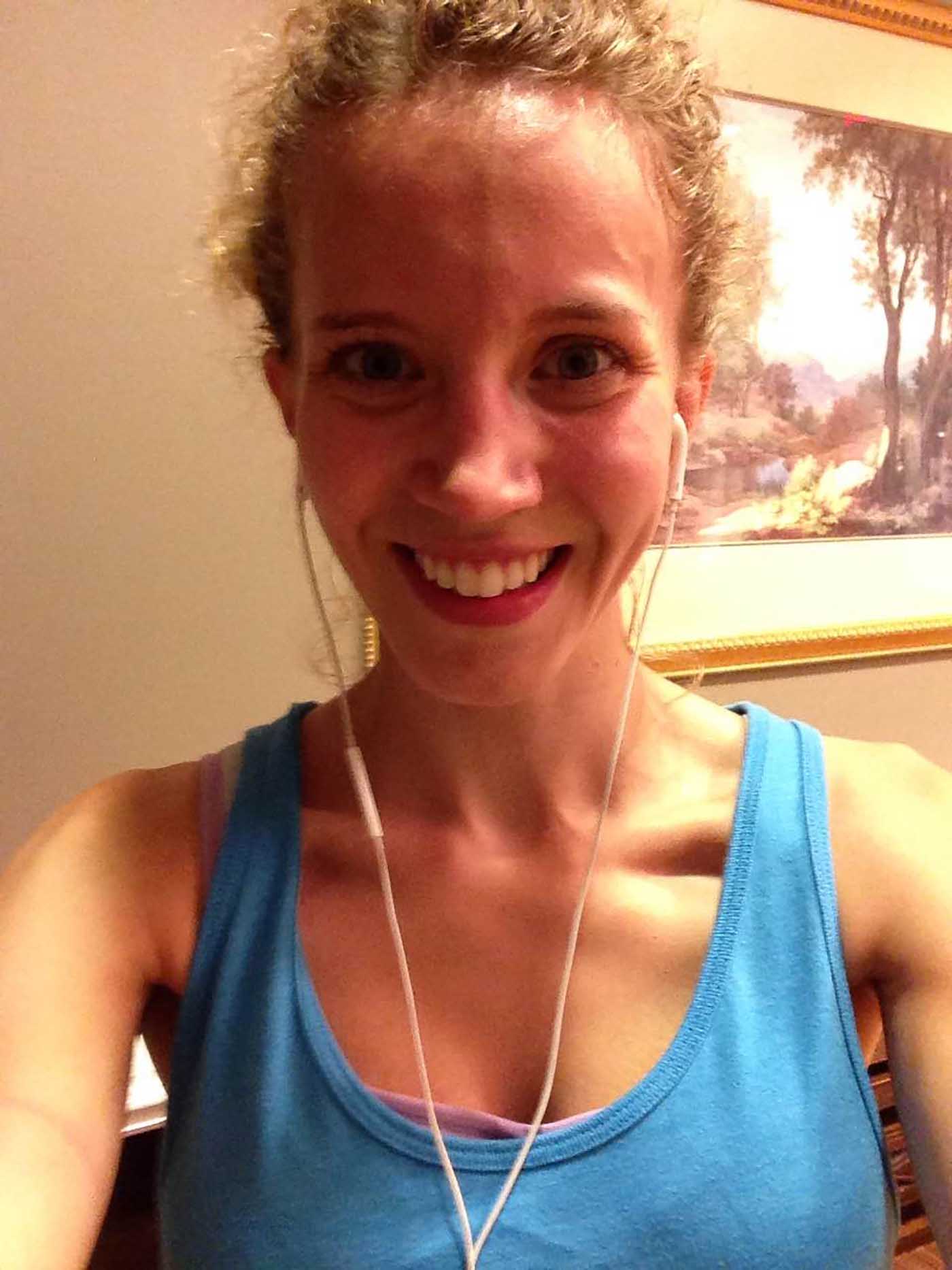 Jeana Anderson Cohen (left): This photo was taken after a particularly intense workout at Atlas Performance. It's special and I love it even though my face is red, my eyebrows are see-through and I'm making questionable choices with my head's position because it was the first day that I could really count on full-time help at aSweatLife. This workout kicked off Maggie's first day of full-time employment at aSweatLife and we decided that the best way to start our week and this more formal relationship was with a weekly workout tradition we're calling #CarpeMonday. #WeWorkOutLikeThis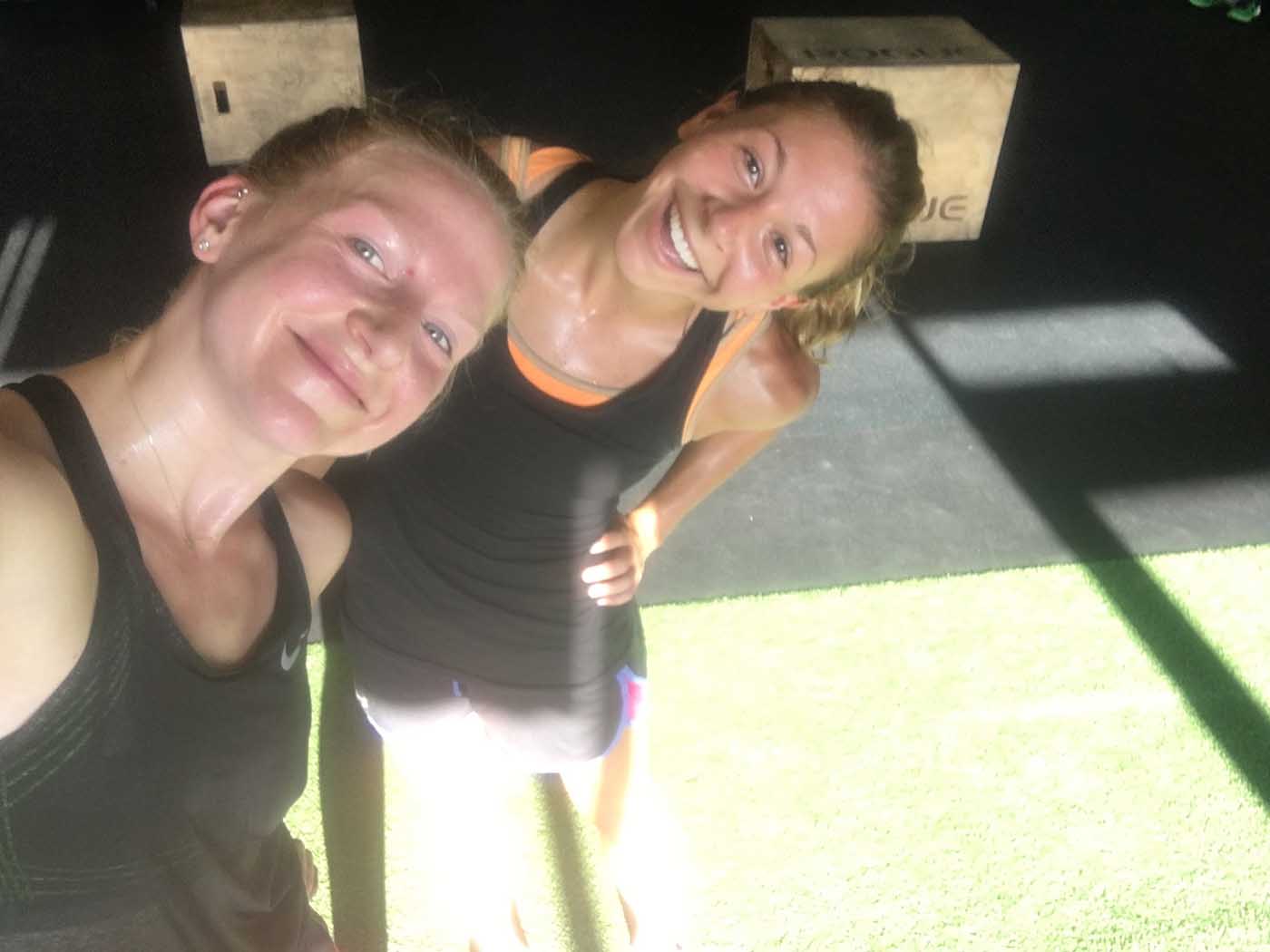 Cass Gunderson: I took this selfie on a long run day in Barrington Hills (aka where you go to train on hills if you live in Chicago). This picture was taken after the first lap of three six-mile loops. The hills were exhausting and a serious challenge, but were (in a very weird way) new and fun for me. I had to run the last lap alone, but the first two loops were done with these other sweaty faces. It's a lot easier to chip away at long miles when you have others to do it with. #hillsonhillsonhills #sundayrunday #weworkoutlikethis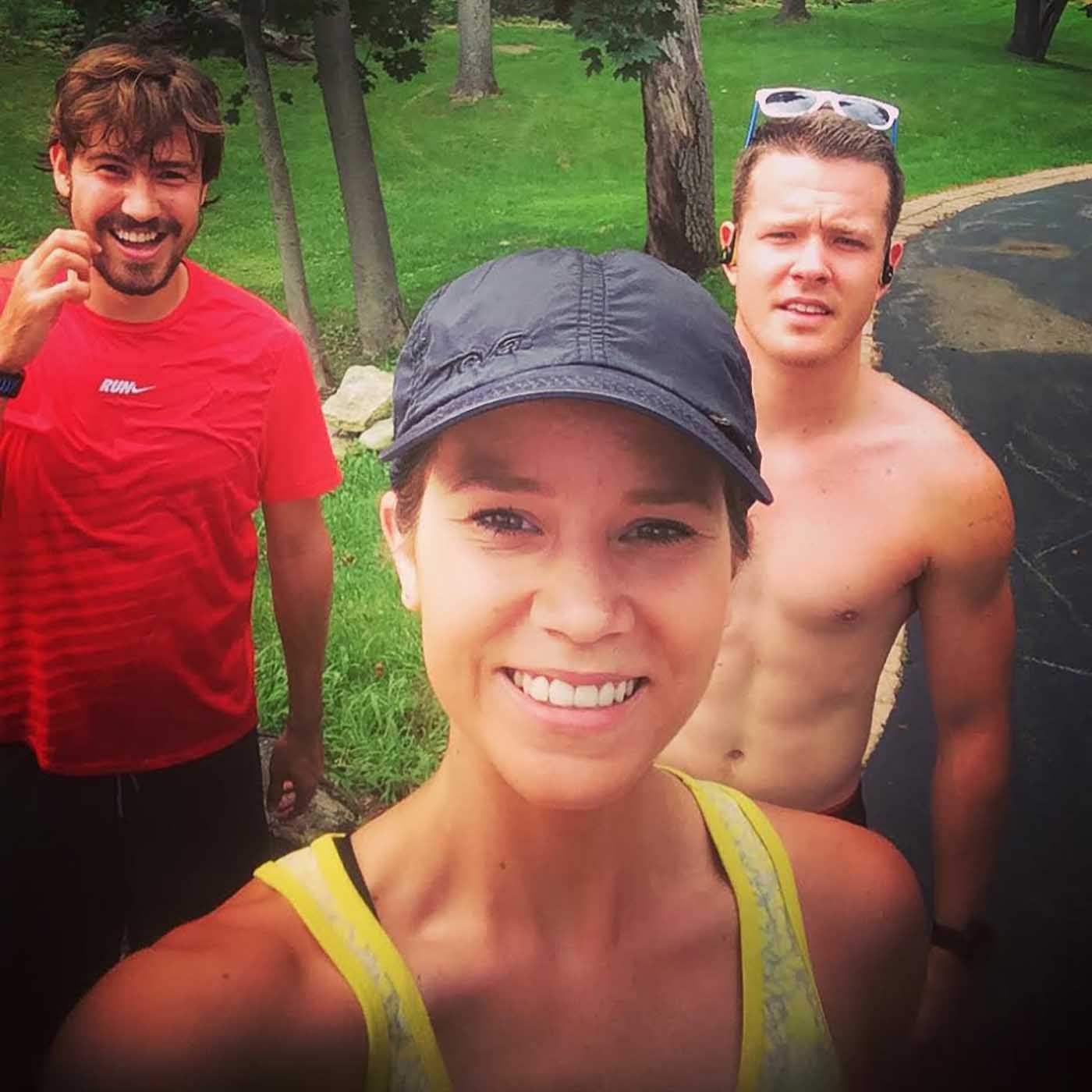 Dani Kruger: I took this selfie while biking to Three Floyd's Brewery with my husband and fellow aSweatLife writers, Jeana Anderson Cohen and Kelsey Schagemann. It was my last training ride (75 miles) before a 150-mile charity ride for MS. Despite thunderstorms all week, we lucked out with beautiful sunshine for our Sunday ride. I was so excited to be outside with people I love who show me so much support in achieving my goals! #weworkoutlikethis #sweaty #summertimechi #bikechi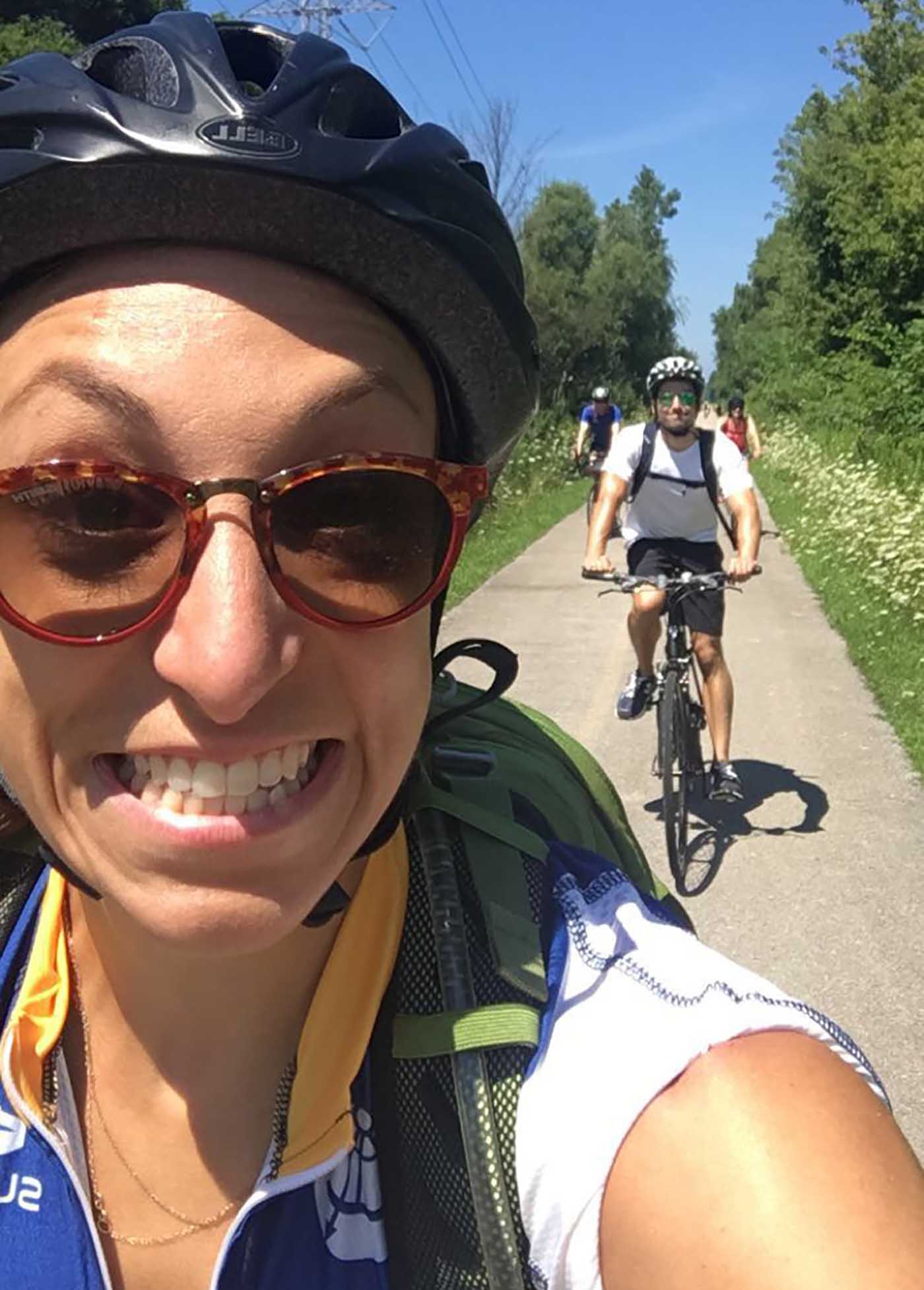 Catherine Borkowski: I took this picture after a great yoga in the park session. It was a beautiful, warm and humid August evening. I biked up the Lake Shore path to the park and then had a great class working up a sweat on my mat! I felt happy and relaxed when I took this photo because I was blending two things that I love – yoga and Chicago summer activities. I felt grateful for the ability to be there in that moment! #yogalove #summernights #chicago #weworkoutlikethis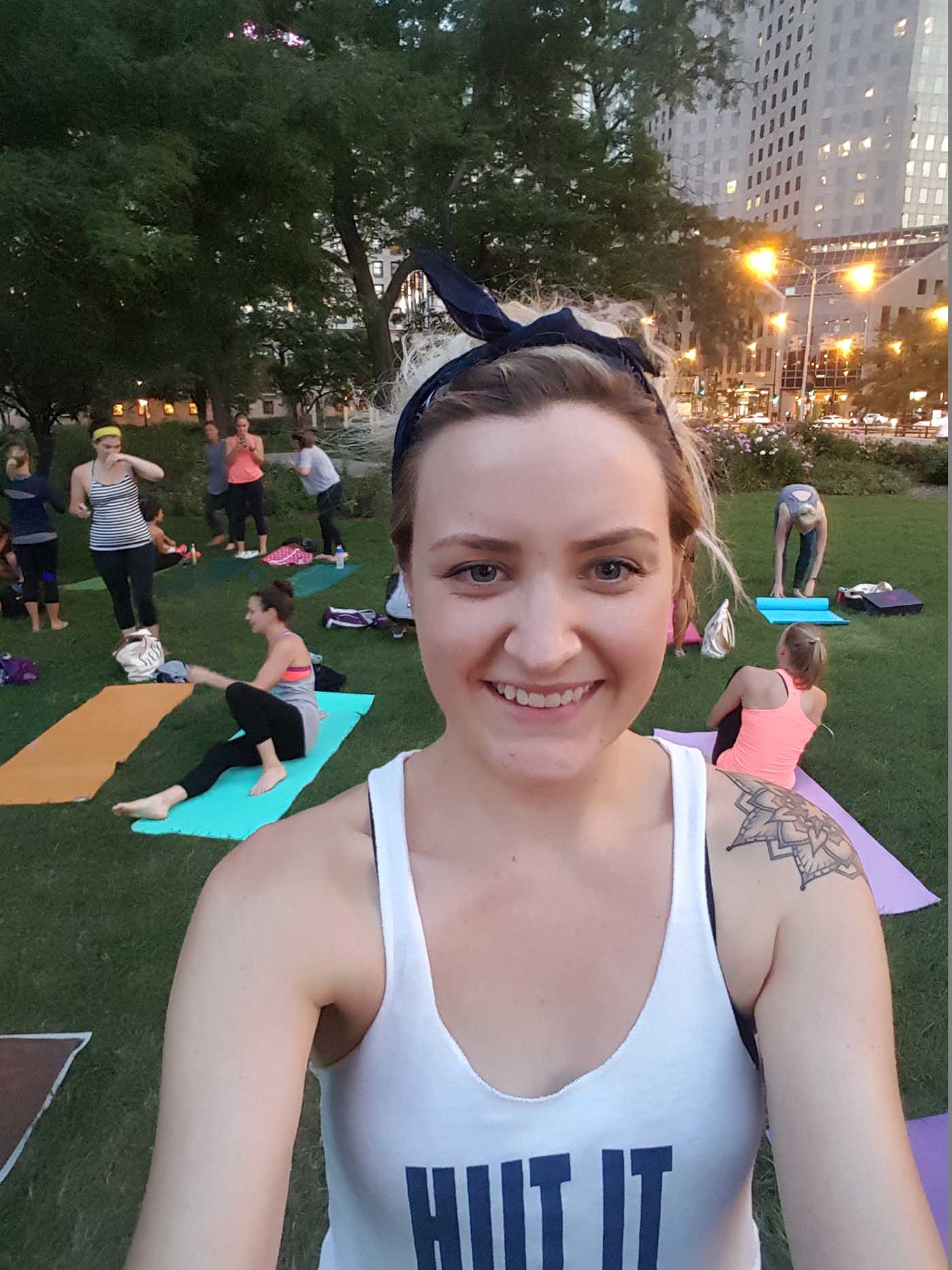 Rachel Mitz: This is after a brutally hot 17-mile run on a Thursday morning. I love running on the lakefront! But I also love the feeling of walking down my street for the cool down. Marathon training can be a bitch, but there's no better feeling than accomplishing these long runs. Do I hate it sometimes, sure. But I love the feeling it gives me so much more. #weworkoutlikethis #runchi #ownchi #thisismyhappyplace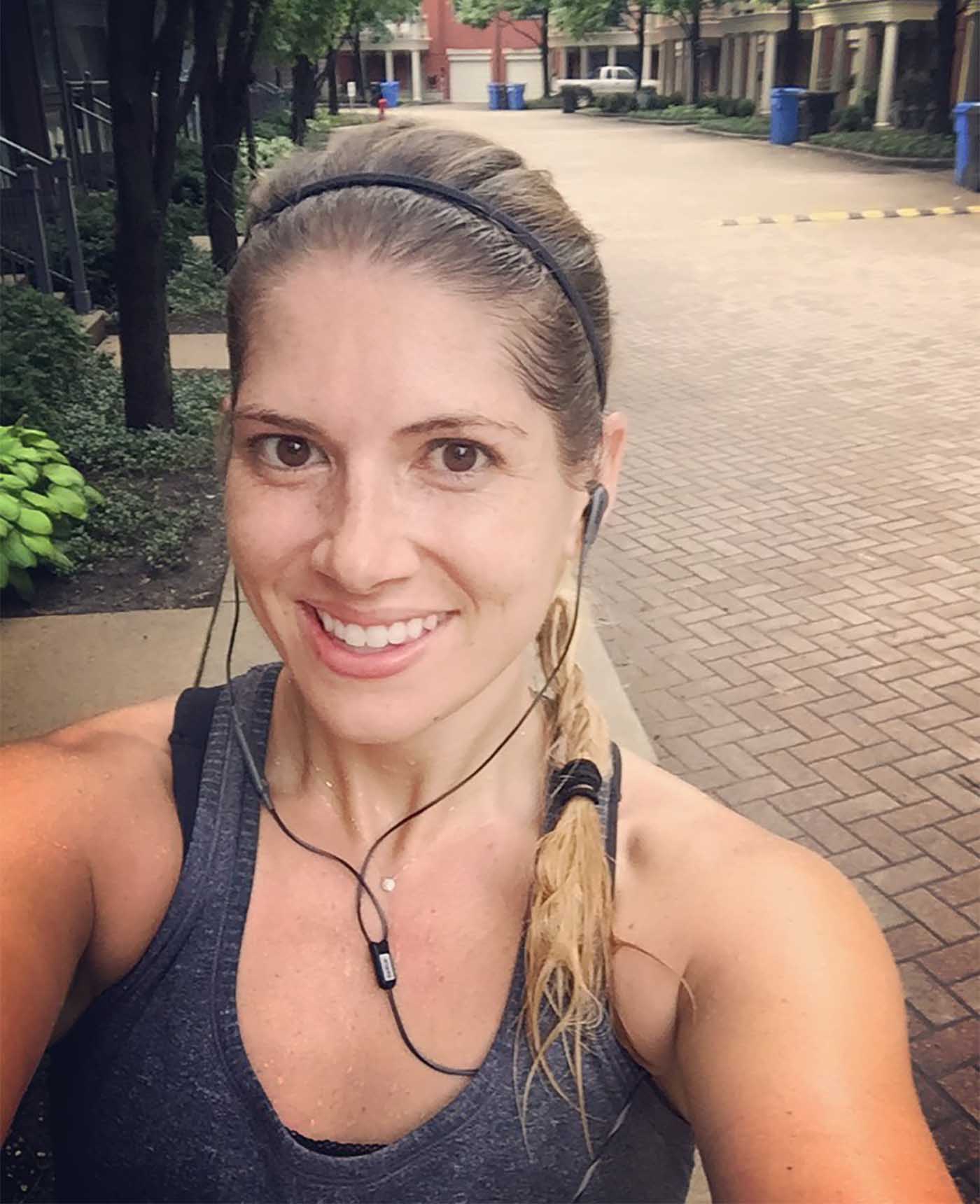 Catherine Toupin (middle): This picture was taken with fellow aSweatLife friends Nikki Desai and Kelsey Schagemann, so naturally we were sweaty but happy. I felt strong and excited to take on the day after a workout on the Chicago Fire practice field (so yes, I did pretend in my head that I was a professional athlete exercising during it). #WeWorkOutLikeThis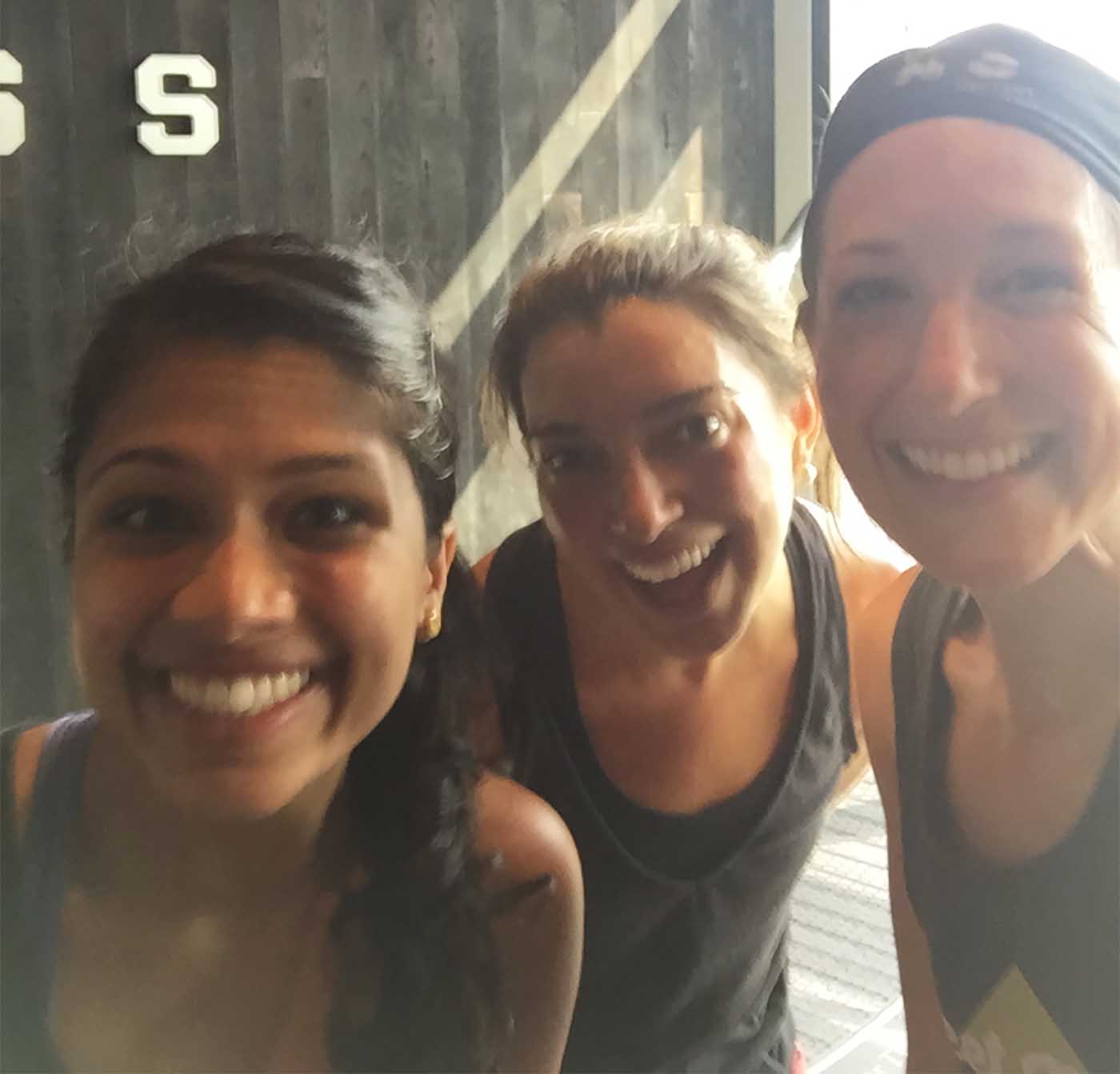 Maggie Umberger: This is post a hot yoga class at 7 am to start my Monday off right! Hot yoga heat is my favorite way to sweat – super hot and humid. I always feel like I can stretch better and get more out of my practice. And I feel like it's the best natural detox. It may not have been my favorite yoga class I've ever done, but any morning when I can start it off feeling stretched and like I've gotten a workout in is a great way to start the day in my book! #CarpeMonday #WeWorkOutLikeThis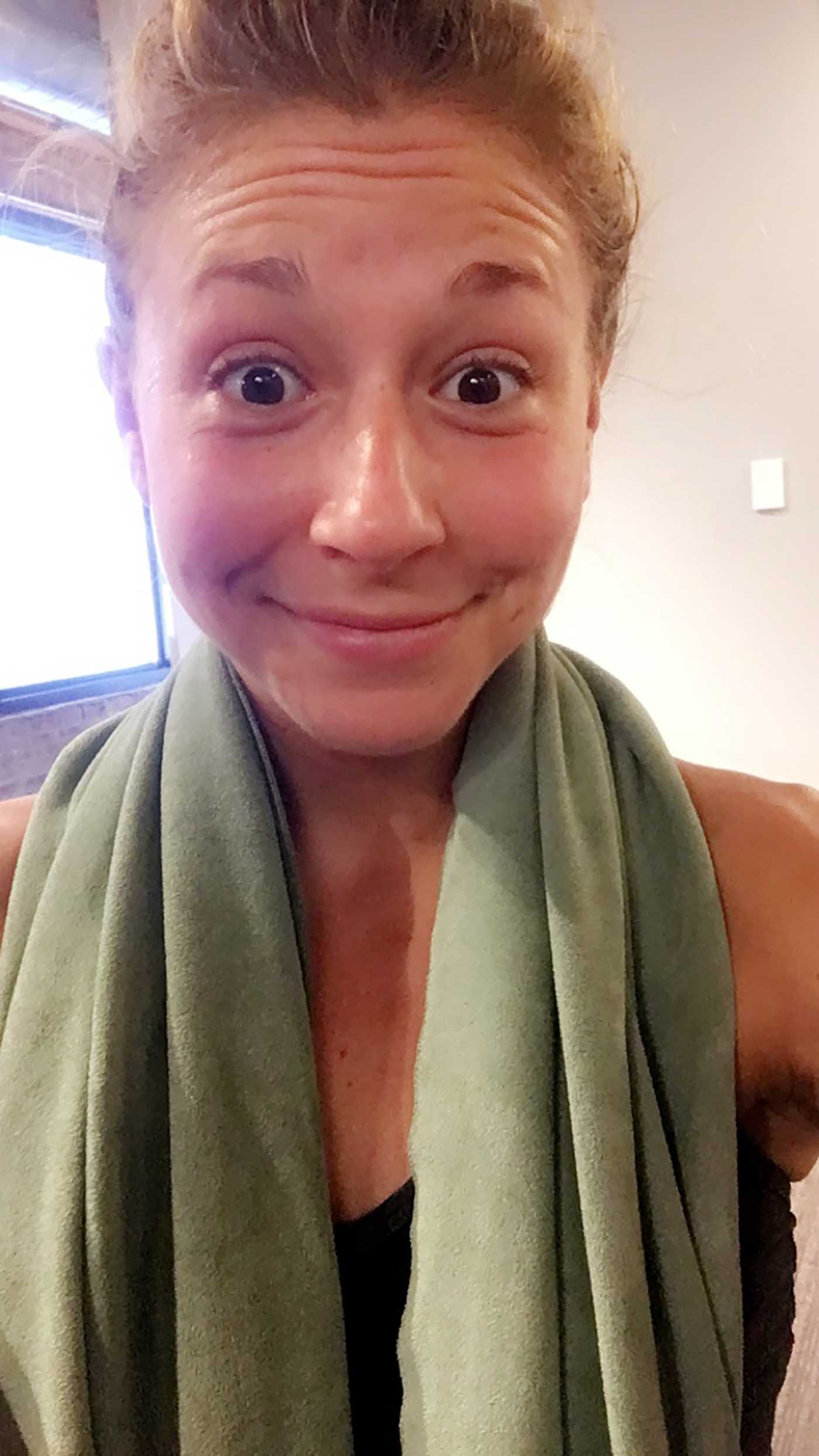 Kelsey Schagemann: I snapped this selfie on a beautiful summer day after biking to a beach and SUP workout with fellow aSweatLife writers. Like many of us, I live for summertime Chi! I was a happy sweaty mess, which pretty much defines most of my days from June until August. #weworkoutlikethis #lakefrontlife #sweetsummertime #fitchicago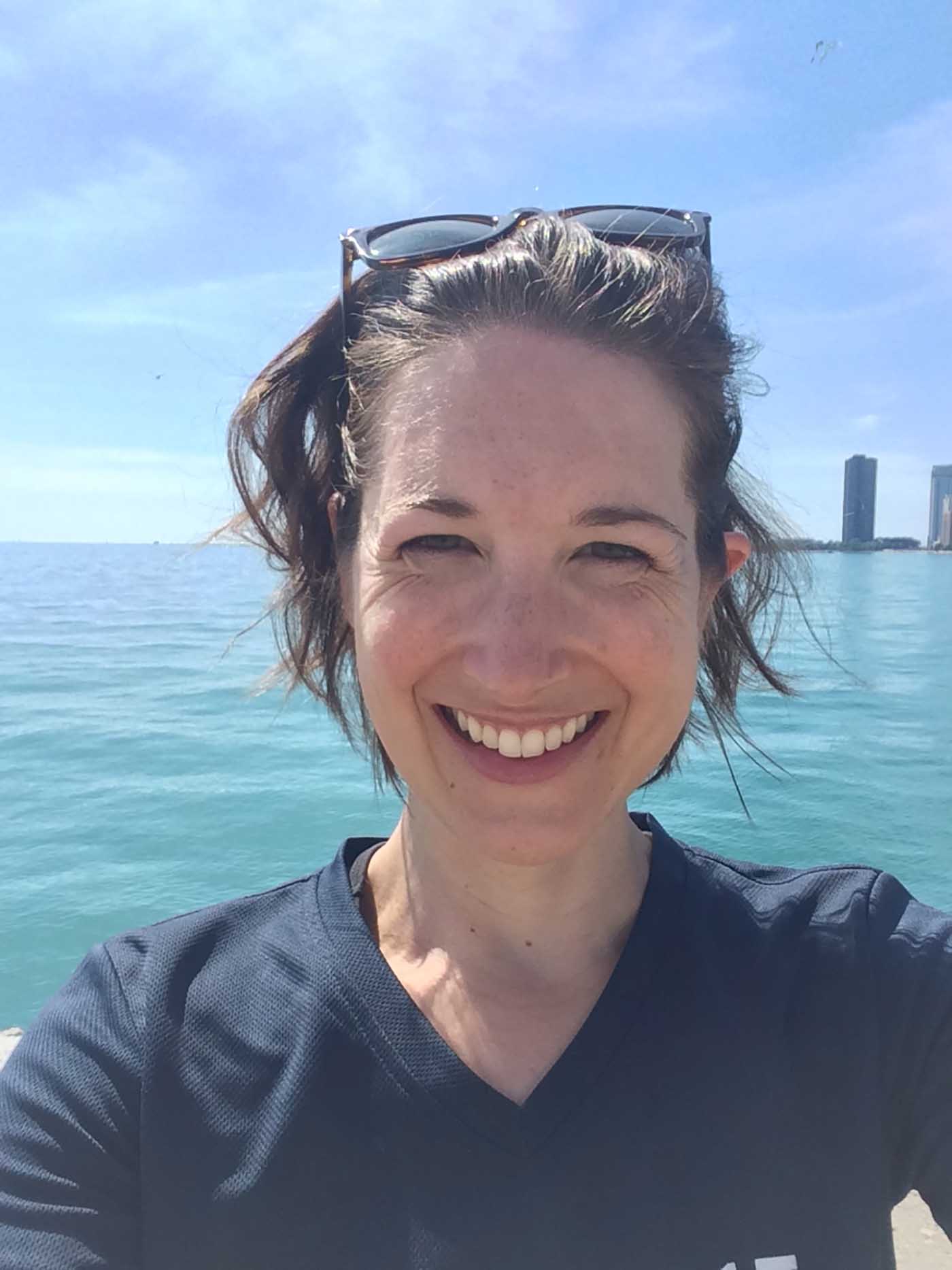 Let us know!
Did this post help you get closer to achieving one of your goals?