Four Things I Learned From 150 Miles With Bike MS
When Kelly invited me to a SoulCycle class to raise money for her 7th annual Bike MS ride, the email hit my inbox at exactly the moment I needed it. It had been just a few weeks since, after four months of uncertainty, one of my closest friends was diagnosed with MS.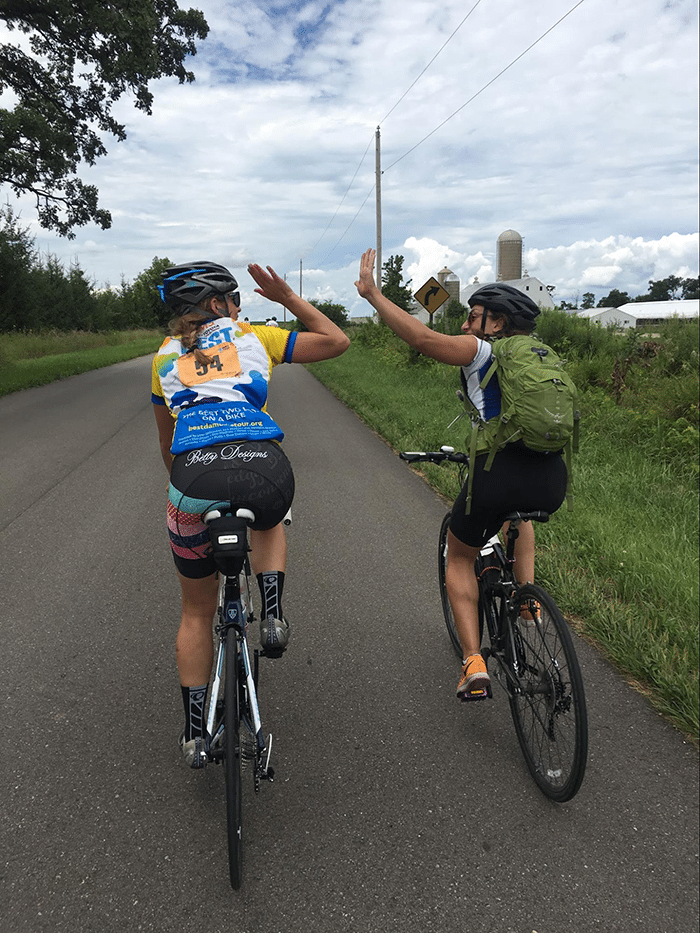 MS is a disabling disease of the central nervous system that disrupts the flow of information within the brain, and between the brain and body. It impacts everyone living with MS differently and progresses with wide variety, making diagnosis and treatment particularly challenging.
I'm the type of person who always wants to solve problems for those I love, but since my friend's journey with MS began, I knew there was little I could do besides lend an ear to listen. When Kelly's email arrived, I asked if my friend and I could join the full ride – 150 miles from Pewaukee, Wisconsin to Madison – in addition to the SoulCycle fundraiser. And, being the amazing human that she is, Kelly not only invited us to join her team, but offered us all the resources to make it as easy as possible to do the ride.
Early on the morning of Aug. 6, we saddled up to our bikes for what would be an intense two days of biking across a surprisingly hilly part of Wisconsin, past cornfields and dairy farms, and ending in the Wisconsin State Capitol with more memories and new friends made in two days than I knew were possible. There was so much I learned on this journey, but there were four takeaways that I want to continue to carry with me every day.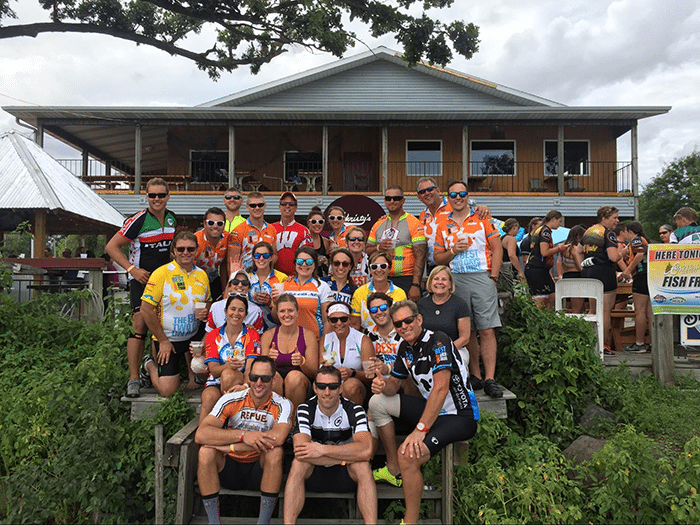 1. Your body is capable of so much more than you think

A year and a half ago, I could not ride a bike. I learned as a kid and sure, the saying goes "it's like riding a bike" but, seriously, I forgot. Over the course of the last couple of summers, my family and friends pushed me back into the saddle and taught me not only how to ride a bike, but how to love riding a bike. During Bike MS, I rode up hills that left my quads on fire. I pushed through soreness in places I didn't know could get sore. And not only did I complete 150 miles, I met the amazing people who were able to do the same. People living with MS. People older than my grandparents. People riding mountain bikes. People with their dog sitting in a crate on the back of their bike the entire ride. If they can ride 150 miles, so can I. So can you!
2. A solid playlist can transport you
I can't lie and tell you Bike MS was easy. There were some rough moments along the journey. Points where I wasn't sure how I'd get my bike to the next rest stop, nevermind the end of the ride. These were the moments where a solid playlist pulled something out from deep inside so that I could peddle on. A great song can make you feel like you're transported to your favorite spin class. There were moments I could almost hear Dani Muckley reminding me that this was my opportunity. Times where peddling to the beat of a great song was the only way I could make my feet keep peddling. Spotify Premium, you deserve a little credit in my completion of this ride.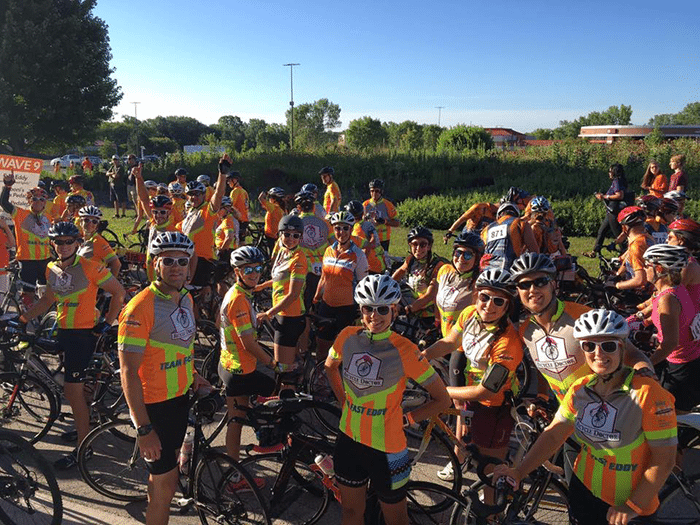 3. Nothing bonds you better than the need to apply chamois cream
When I was young and went to summer camp, it only took about a week to become close enough with other people to know they'd be your friend for the rest of your life. Being together every minute of every day bonded you. I hadn't experienced that again until Bike MS. The people who helped me push through the toughest hills, who fed me energy chews when I was struggling, who drank water out of my backpack to lighten my load and who helped make this an unforgettable weekend will be friends for life. And, probably most importantly, when you feel comfortable enough to apply chamois cream in front of each other with total disregard for privacy, you know those friends have become family.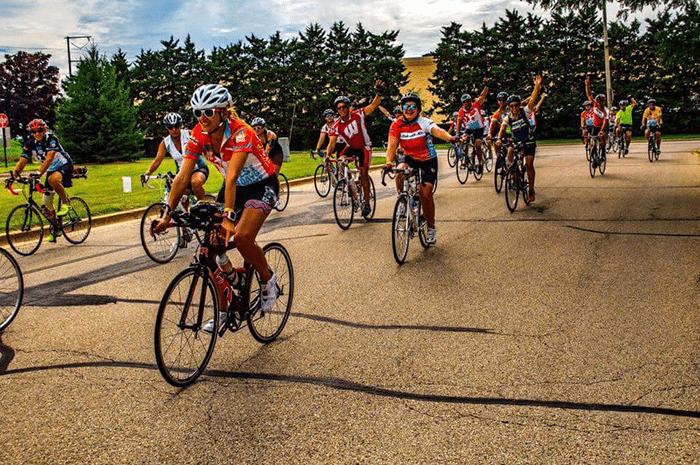 4. Sometimes life is not a race, it's a journey we take together
Anyone who knows me knows just how competitive I am. If a spinning class doesn't have metrics ranking me against the rest of my class, I don't really want to go. But Bike MS isn't a race. The only rankings you can earn are based on how much money you raise, not how quickly you finish. Throughout the weekend, we took the time to stop and wait for each other. We stopped to have a drink at a hole-in-the-wall bar in a small town. And when we got about a half mile from the finish line, we stopped and waited until we had everyone on our team and finished the ride together. Now I've never won a race before, but I can only imagine that pulling across the finish line with thirty people you've just grown an enormous amount of love for must be an even better feeling than winning on your own.

Want to join us next year? Sign ups for Bike MS: Toyota's Best Dam Bike Tour 2017 and other tours around the U.S. are already open! Join Team Fast Eddy in Wisconsin to ride alongside Kelly and me, or find a tour near you!