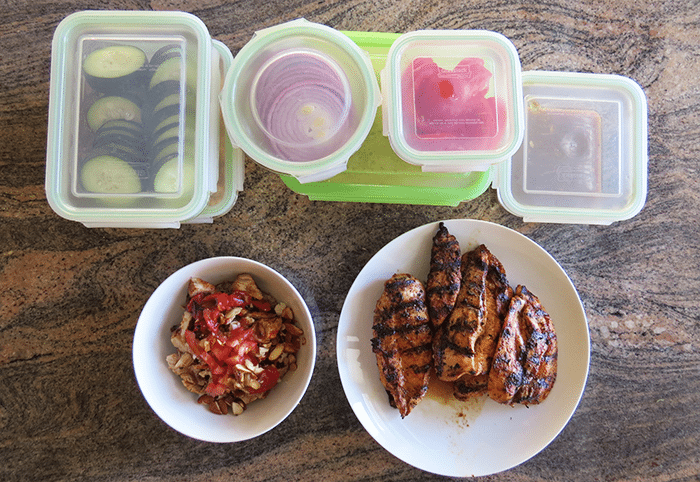 The Lunch Bunch meal planning and packing toolkit is your key to living your healthiest workday. Prepared by Catherine Borkowski, RD, LDN, this plan is specific to packing your healthiest, tastiest lunch Monday through Friday. 
Catherine's philosophy is "flexitarian," which means that these meals will be mostly plant-powered, with the option to add meat. Vegetarians will enjoy that these meals consider their meat-free needs and meat-lovers will find the menus incredibly versatile.
We release guides that include the following:
A lunch plan for one person (keep that in mind if you're shopping or cooking for two – be sure to double your recipes and ingredients)
categorized shopping list that you can take to the grocery store
A list of items to prep, including tasty recipes that you'll create at the start of your week
A day-by-day guide to help you mix and match your recipes, so you'll enjoy a variety of fresh and delicious options that you won't get bored of by the end of the week
Before you prep for the week, remember:
You can choose to keep the protein in the menu or adjust for your meat-eater or vegetarian needs.
This guide is meant to be flexible for you. The quantities listed each day are a general serving-size guide. You may need more or less depending on your activity level.
If you know that you don't like something, sub it out for something you do like!
This guide is built for one, so if you're cooking for two, double everything.
Remember to use #LunchBunch throughout the week as you enjoy your meals!
You can grab try out an assortment of menus:
Try this harvest-inspired menu
This Japanese-inspired menu will make your week.
Roll out the picnic blanket for this amazing menu.