Shred415 and the Park Hyatt Partner for Rooftop Workout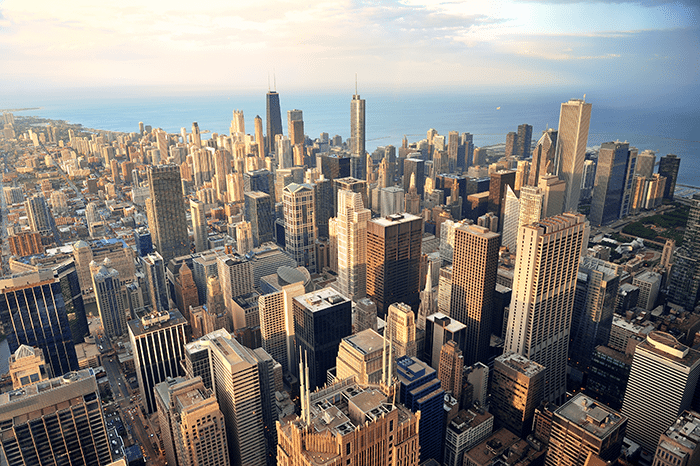 With summer in full swing, the last thing any of us fitness enthusiasts want to do is spend a second of it indoors. Outdoor workouts are nothing revolutionary, but in a city as big as ours it can be hard to find a time, place and workout that all come together in one easy, convenient package.
The beautiful thing about Chicago is you have a multitude of workouts to choose from, and the minute summer hits, rooftops, playgrounds, basketball courts and beaches all become fair game.
Shred415, one of Chicago's beloved studios, now offers a great option to perk up our weekdays and enjoy the sunshine. Shred415 responded to those who love to work out, mix it up and spend as much time outside as possible by adding another happy hour to our day, replacing cocktails and patio-hopping with water and burpees.
Shred415 and The Park Hyatt Chicago partnered this summer to offer Chicago fitness buffs weekly workouts on the hotel's beautiful terrace. These 45-minute workouts will take place every Wednesday morning until August 23 at 7:30 am (weather permitting). That means that even the nine-to-fivers can get a sweat in before they even sit down at their desks. All you have to do is show up ready to take in the views and work your butt off. The instructors will take care of the rest.
Shred415 is known to the Chicago community as a place to get the best of both worlds: cardio and strength training. In any given class, participants alternate between cardio work on treadmills and strength training on the floor, increasing muscle and burning calories in a structure that's appealing to all fitness levels.
According to co-owner Bonnie Micheli, people can expect what they know and love from Shred415.
"It is definitely like a Shred415 workout where you spike your heart and drop it down so you burn calories all day long," Micheli said, "We implement cardio bursts throughout the Park Hyatt class, along with resistance band, ankle band and body weight exercises. You would be surprised how many people are wishing they had a treadmill to recover on!"
How do I sign up: For more information, you can call Shred415 at 312-291-8722 or sign up online or use the Shred415 app (available on both iPhone and Android). Class rates remain the same as a normal drop-in ($25).
What: Rooftop interval training with Shred415
When: Wednesday mornings from 7:30am-8:15am
Where: The Park Hyatt Chicago (800 North Michigan Avenue), located off the Chicago Red Line stop on Michigan Avenue.