The Do's and Don't of Winter Running in Chicago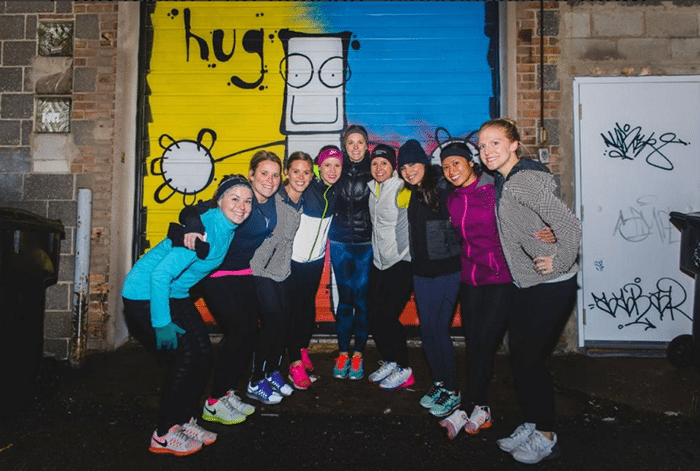 I was recently talking to NRC Coach Robyn LaLonde and she passed on a quote from legendary Coach Bennett, the Nike+ Running Global Head Coach so famous that I'm not even really sure what his first name is (it very well could be Bennett). According to her, at a recent Nike running summit, Coach Bennett raised a toast to Chicago: "Because Chicago runs the winter."
For those of you who have lived here awhile (or maybe if you were on our winning winter running #ChiberiaChallenge team last December), you know that's true. Neither snow nor rain now gloom of 4:30 pm sunsets stops Chicagoland runners from sticking to the lakefront path during winter.
But, you need to be prepared. We've already given you The Do's and Don'ts of the Lakefront Path for Runners – here's the winterized version.
Do Gear Up
Yes, I'm telling you to go shopping. In Chicago, you have to be prepared for the cold temperatures before they hit; otherwise you risk hypothermia and other fun things. Luckily, our friends at Nike are fully on board with not letting a little weather interrupt your workout.
Here at aSweatLife, we swear by Nike's hyperwarm gear (hint: the "shop freezing" tab will be your best friend). You'll need at least tights, a base layer top, and an insulated coat, plus accessories like warm socks (we also love Smartwool), waterproof shoes for the unavoidable snow and an ear warmer. Trust us, you do not want to skimp on these items.
Do Be Alert
In the summer, it's a lot easier to get lost in your thoughts on the lakefront. In the winter, doing so can cause a nasty slip and fall or an errant step in a ice cold puddle. Stay vigilant for black ice, hidden puddles, and other cold weather hazards.
Do Stay Hydrated
Yes, you still need to drink water when it's below freezing. Weird, but true. North siders can plan loops around the water trough on the inner lakefront path between Fullerton and Diversey. Runners in the south or west may need to bring a small handheld with you.
Don't Worry About Pace
Instead of stressing about pace, focus on how much time you're spending running. You'll naturally slow down thanks to factors like wind, colder temperatures, inclement weather, wearing more gear, and looking down for black ice. Don't let it bother you, and instead, relish in the fact that you're one of the only people nuts badass enough to be outside right now.
Do Know Bathrooms on the Path will be Locked
Plan accordingly.
Do Know Which Way the Wind is Blowing
Try to plan your route so that you start your run facing into the wind, and finish with the wind at your back. That way, when you're fatigued, you won't have the added resistance working against you.
Do Check Active Trans LFT for Updates
One of the most helpful Twitter accounts out there, Active Trans LFT touts itself as "Chicago Lakefront Trail conditions from Active Trans, your voice for better biking, walking and transit." I check it religiously before a winter run to see which areas of the lakefront are and are not plowed, or where I should be on the lookout for extra slippery conditions. Notice something while you're out on a run or bike? Pay it forward for the community by sending a tweet and hash tagging #CHILFT.
Don't Be Stupid
Wear bright, reflective clothing now that there's less and less daylight to work with. Also, if the temperature is below zero, or if the windchill is -20 or below, take your workout indoors instead.
Do High Five Every Runner You See
And take solace and solidarity in the fact that you're the few, the proud, the crazy- the Chicago winter runner.