Wanna Play? The Gamification of Fitness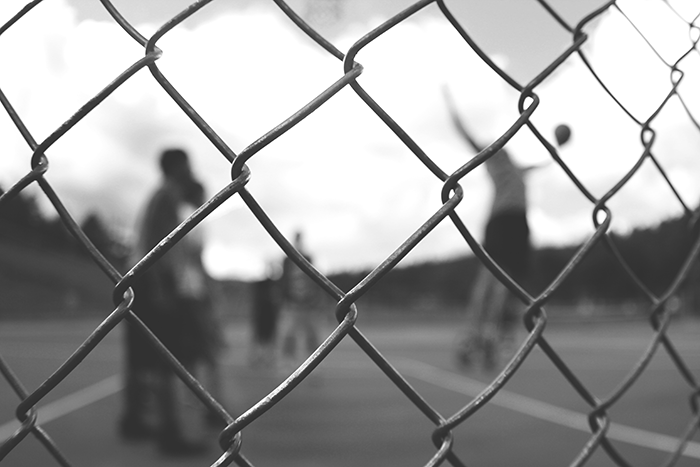 "Wanna play?"
It's a simple question, and one that we've been asked thousands of times over our lives – from childhood games of kickball to college games of flip cup to post-collegiate games of flip cup. And more often that not, the answer is "yes." Games are fun. It's as easy as that.
In recent years, however, the "game" model has been applied to the fitness industry, most notably in the explosion of fitness tracking and performance apps that allow you to connect with your friends (now competitors). Known as "gamification," the concept aims at putting the fun back in fitness and improving people's health along the way, whether it's through functional fitness in public places or an app that you and your friends can all download and use for free.
Remember the Chiberia Challenge? When we got tricked into running 70 miles as fast as possible in freezing cold weather in exchange for the chance to win a free pair of shoes? Yeah, that was gamification at its finest.
Here's another example for you: a 2009 study observed how many Swedish commuters took the stairs versus the escalator when ascending from the subway. The twist? The stairs were a giant piano that played actual notes when commuters stepped on them (think like in the movie Big):

"Fun can obviously change behavior for the better."
Other cities have incorporated these public fitness initiatives by way of outdoor playgrounds for adults (side note: never search "chicago adult playgrounds," especially not while on a work computer – but look for functional fitness equipment along the inner Lakefront Trail near Belmont). For example, San Francisco has a "fitness court" at its Marina Green park with a seven-minutes, seven-movement workout perfect for challenging walkers.
For the tech-savvy, apps like Nike+ Running and FitBit make challenging your friends to hitting a certain mileage or certain number of steps a snap. Need something a little more exciting to boost your workout? Check out "Zombies, Run!",  an app that makes your normal morning jog more intense by turning a zombie chase narrative into sneaky interval training. Or, for a more holistic approach to your health, sign up for the Whole Life Challenge encourages you and your friends or family to improve your health by adopting seven healthy habits through small tweaks to your everyday routine.
Of course, you don't need a smartphone or a built-in fitness court to gamify your fitness; it can be as simple as keeping track of your runs and buying yourself a "prize" when you hit five runs a week for a full month. The trick is to find out what motivates you, whether it's beating a friend, outrunning a zombie, or just seeing that you earned a new badge in your favorite fitness app.
When you make fitness a game, it's that much easier to drag yourself out of bed and onto the Lakefront Trail. After all, someone's gotta save the world from zombies.