When Chaos Removes Your Sense of Control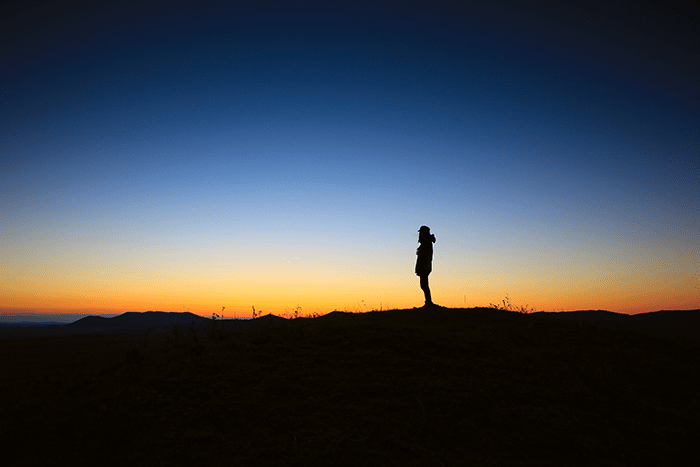 To a certain degree, I think we all like a little chaos in our lives. We might even bring it upon ourselves. Take high intensity interval workout classes, for example. We sign up for those to put our bodies through an intense sense of chaos to shock our muscles and avoid hitting plateaus. Chaos gives us a rush, pushes us to overcome adversity, breaks up monotonous routine and we're all the better for it once whatever storm in our lives has passed.
But we like chaos on our terms. Just enough of it and not too much. Nothing that would really throw us off balance and knock us down. So what happens when chaos just happens to you and bulldozes you to the ground?
For the past year I think I've been on autopilot. I sought out a respectable, challenging job right after graduating college. I got all my plans in order to make the big move to Chicago. I worked hard and tried to meet with leadership whenever possible to discuss career goals, immediately jumped into teaching yoga before and after work, had a boyfriend throughout college who moved to Chicago with me and was equally driven in his passions, and had new roommates who were fun and easy to meet other new friends through. I checked all the boxes. In fact, I spent so much time worrying about making the right choices, trying to construct my life in a way that would fit in every little thing I wanted and needed, that I didn't take the time to truly listen to myself or pay attention to the present moment.
So that's why when chaos hit it completely disrupted my trajectory. It felt like it shattered my world. How could I possibly have tried to predict (much less control) the way all of my plans would pan out? I tried to maintain a sense of control over the uncontrollable, and now I'm learning the hard way that putting one foot in front of the other is the only way to deal.
Starting something new, whether it's moving to a new city, changing your career path, beginning or ending a relationship (just insert your big life decision here) doesn't always get to be on your terms. Sometimes chaos just drops into your lap and you have to deal. The thing you do have control over is how you deal.
When the things that have come to define you are either removed or lost, you're forced to take a look at your life from a different angle. Everything I created as my 'world' as a recent post-grad in a big city suddenly shifted. And I didn't realize it until I was forced to make some changes, but I had let my identity become all these new things that I was getting involved in. So how do I deal with that?
The truth is, they're not my identity. My status as an employee at my workplace does not define me. Nor does my schedule of classes I teach or take on a weekly basis. And neither does how people see me make me who I am at my core.
What makes me who I am, right now, is how I'm coping with chaos, some of the kind I wanted and some I didn't. And perhaps it's taken feeling like I've been completely knocked down to realize where I do have power and control. All of that is within me. So when everything else is stripped away, I don't have to find the answer to anything. Instead, I don't think I want to seek out my place by finding the puzzle pieces all around me. I'm going to try creating my own puzzle starting from the inside out.