The 6 Things You Need to Know About the 606 Trail
One of the best things about Chicago (especially to runners) is the lakefront path. Unfortunately, by virtue of being "lakefront," the western neighborhoods of the city have a little more of a hike to go for a run on an uninterrupted path stocked with water fountains.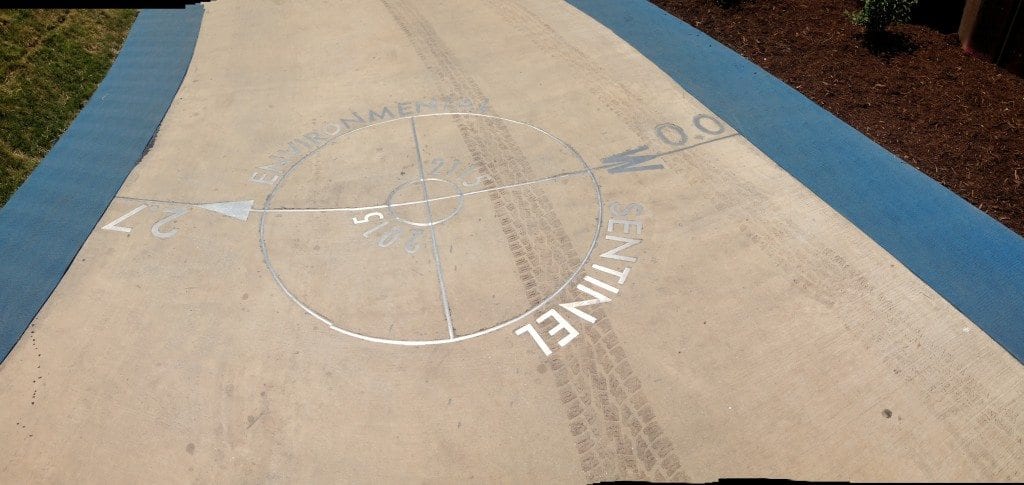 Hike no more, Chicagoans. The 606 Trail (also called the Bloomingdale Trail) has opened and runs through Bucktown, Wicker Park, Logan Square and Humboldt Park. Named for the first three digits of all zip codes in Chicago, the 606 Trail is a 2.7 mile long trail with 12 access points, making it easy to hop on and hop off at your preferred places. Here's everything else you need to know before you take your first run on the 606: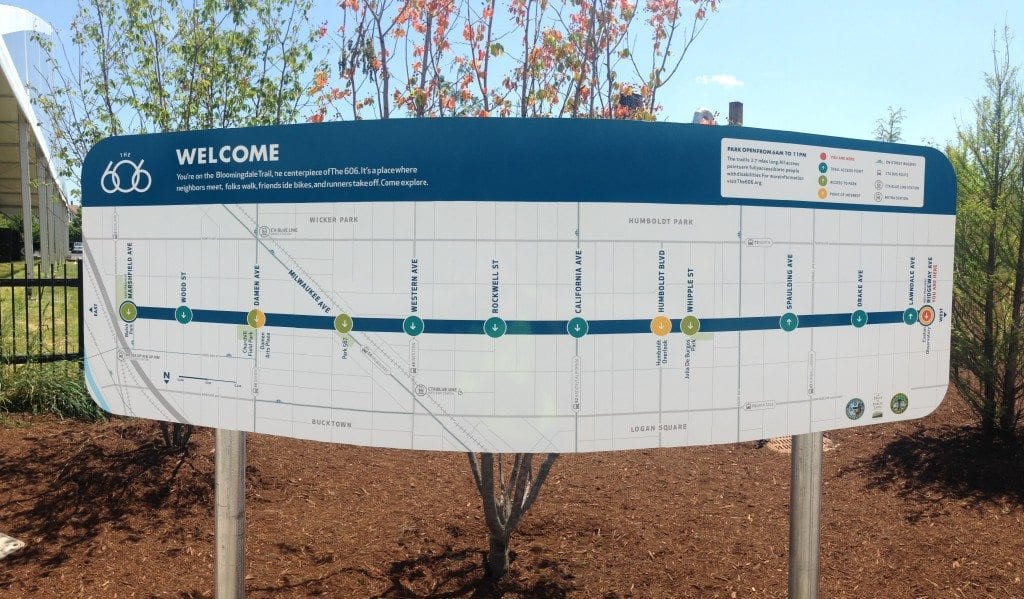 1. Leave the water bottle at home.
I mean, I guess you can hold onto one if you really want to, but considering the 606 has seven water fountains along a 2.7 mile stretch … I think you'll be okay.
2. Need a restroom?
The 606 doesn't have bathrooms directly on the path, but there are plenty of places to hop off the trail and find a bathroom to use nearby.
3. Bad knees, rejoice.
The 606 has a rubbery surface on either side of the path, giving runners and walkers a softer surface to run on if you're prone to shin splints and other bone/joint pain.
4. Watch out for families.
One of the things that stood out to me the most about the 606 Trail was that it's much more family-friendly than the lakefront path (probably because it goes through neighborhoods known for their high stroller population). That means that if you're sprinting intervals, you risk running over a kid on a scooter or tripping over a child walking a dog. Keep your eyes peeled.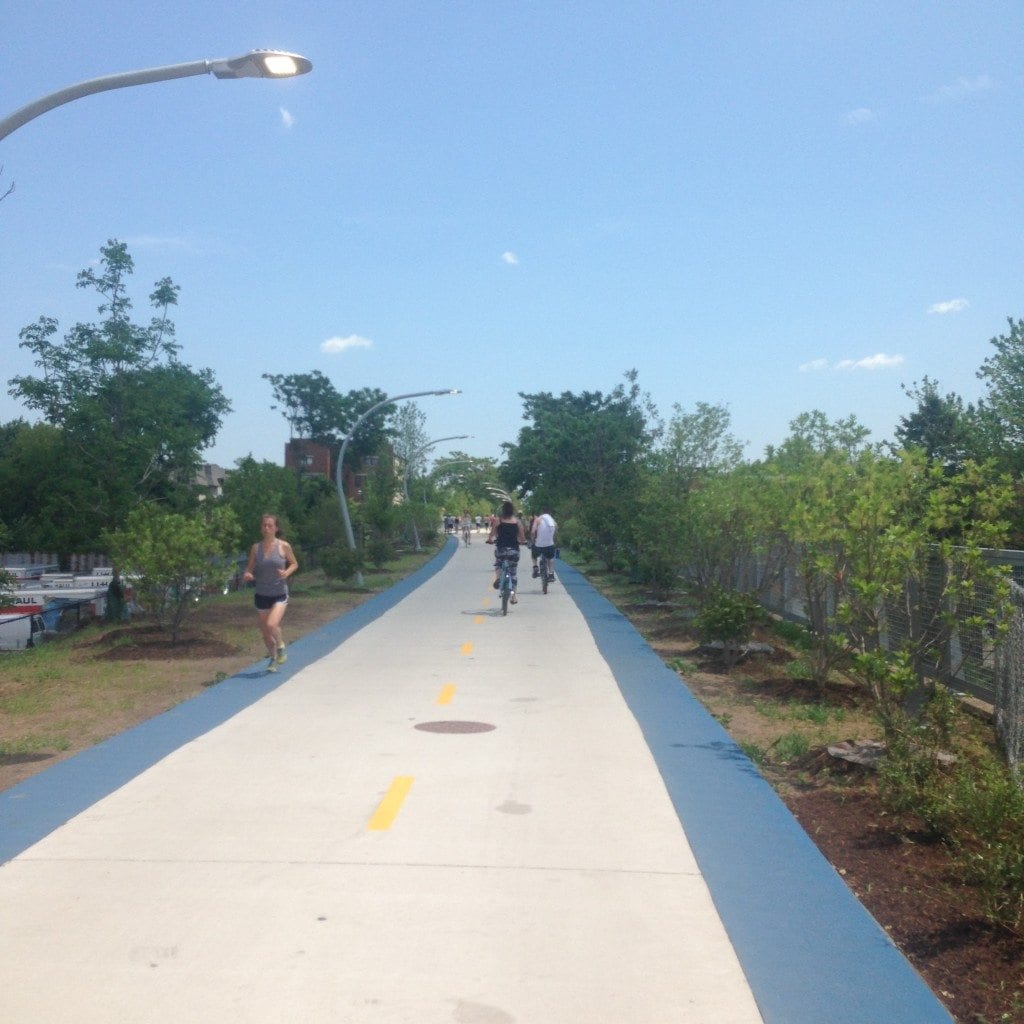 The bright side of the family-friendly trail? There aren't many cyclists biking at breakneck speed- it's much more of a casual Divvy crowd. Still, remember to check over your shoulder before cutting across the path.
5. I. Love. Mile Markers.
The 606 has mile markers every tenth of a mile so you know exactly how far you've gone and how much further you have to go. So if you do decide to run half-mile intervals, you can leave the Garmin at home.
6. This infographic is everything. 
Post-run pizza at Piece, anyone??