Your Partner Bodyweight Workout
Hubs and I like to take over our building's gym on occasion and do a partner workout. He likes to workout with me, he just doesn't always know it. In our last bought, he referred to me as "drill sergeant."
Hubs and I used a treadmill, some weights and a pull-up bar for our last partner workout, but you might not have all of that stuff at-the-ready, so this bodyweight version can help you get the same partner effect no matter where you are.
For this workout, you'll be in an isometric hold (a wall sit or a plank) while your partner completes 10 reps of four different exercises. When your partner completes the four exercises, you'll switch places. You'll do each – the isomeric hold and the 4 exercises – three times. Then you have a second set to get to which follows the same pattern. Sounds like fun to me.
Here's your workout: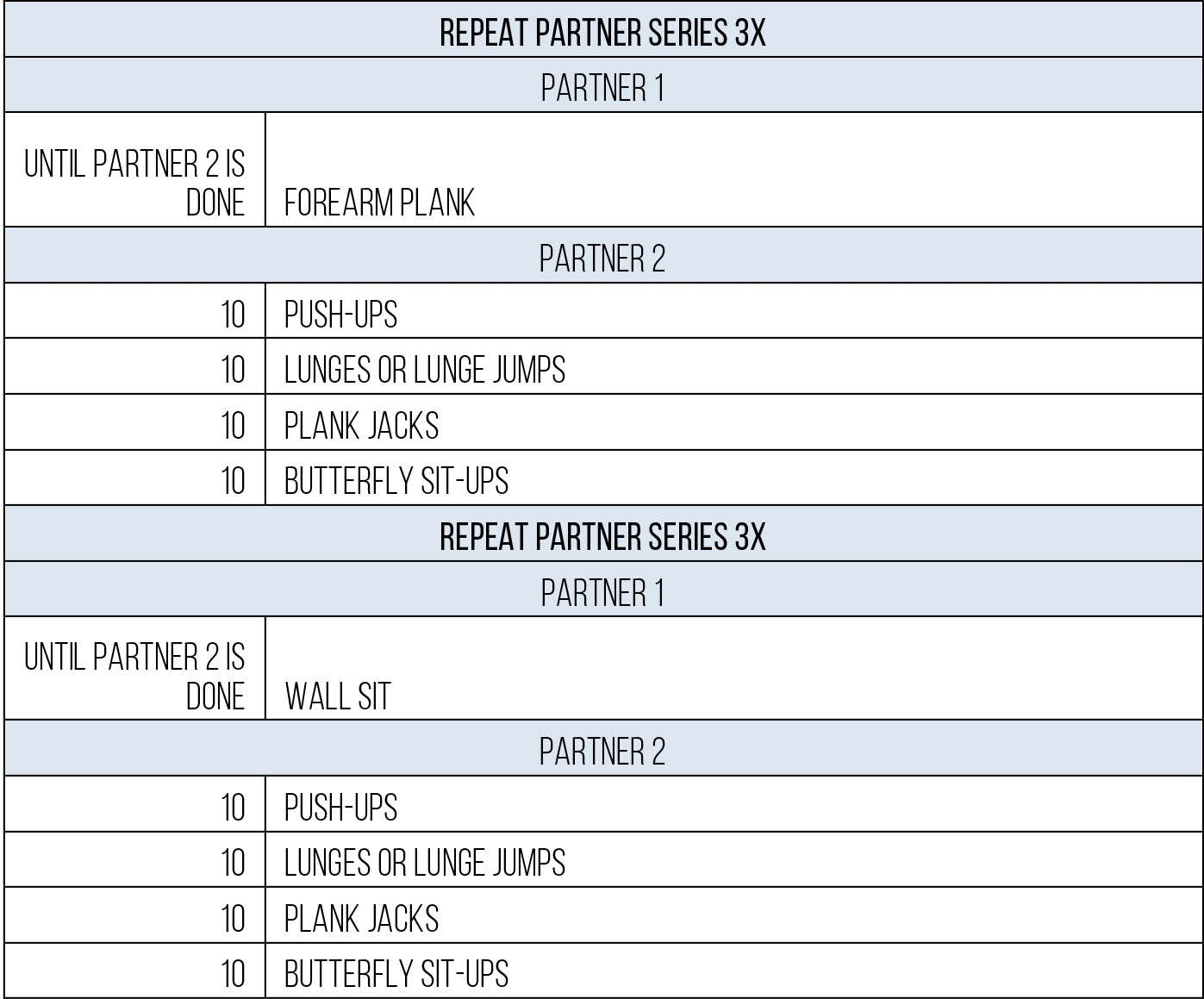 Forearm plank: keep your elbows under your shoulders and hold a plank with your shoulders, hips and heels in a straight line.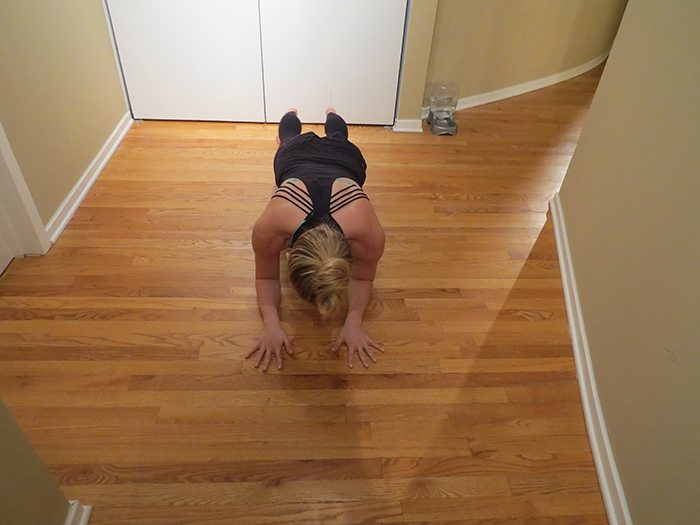 Push-up: On your toes or your knees, lower down and push back up.
Variation: on your knees.
Lunges or Lunge jumps: Step into a lunge, back to standing and then into a lunge on the other side.
Plank jacks: Holding a plank, jump your feet out and in
Butterfly sit-ups:  With your legs in a butterfly position, start laying and sit all the way up to touch your toes.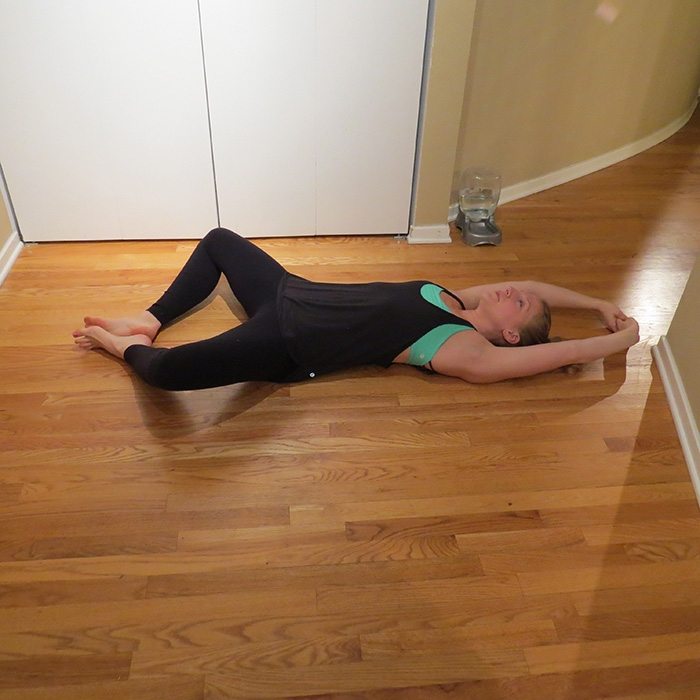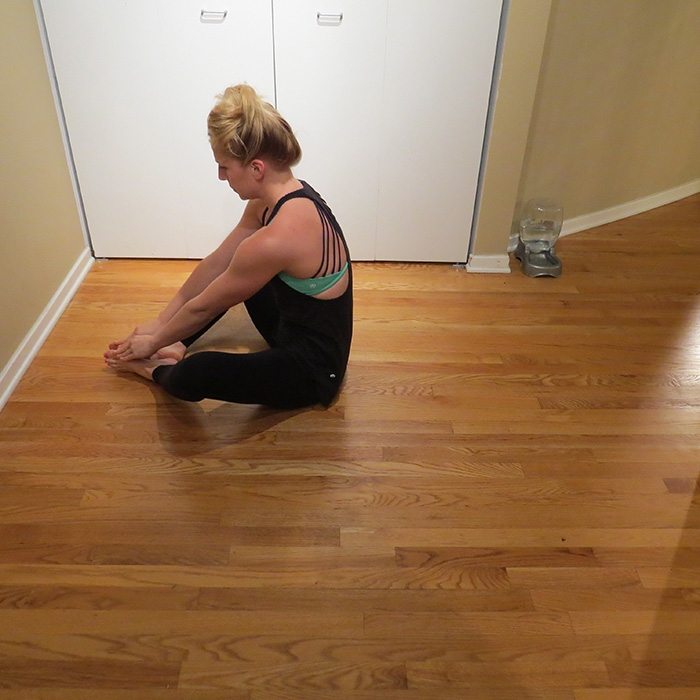 Wall sit: sit low in a chair position and hold that position. Hubs told me not to look so mean. This face is what happened.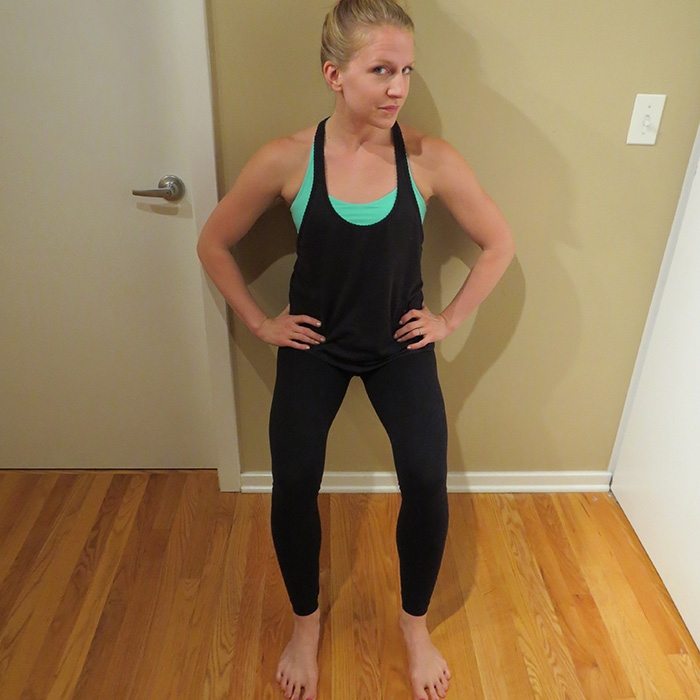 (Disclaimer: This workout is not intended for the treatment or prevention of disease, nor is it a replacement for seeking medical treatment or professional nutrition advice. Do not start any nutrition or physical activity program without first consulting your physician.)