7 Strategies for Dealing With Change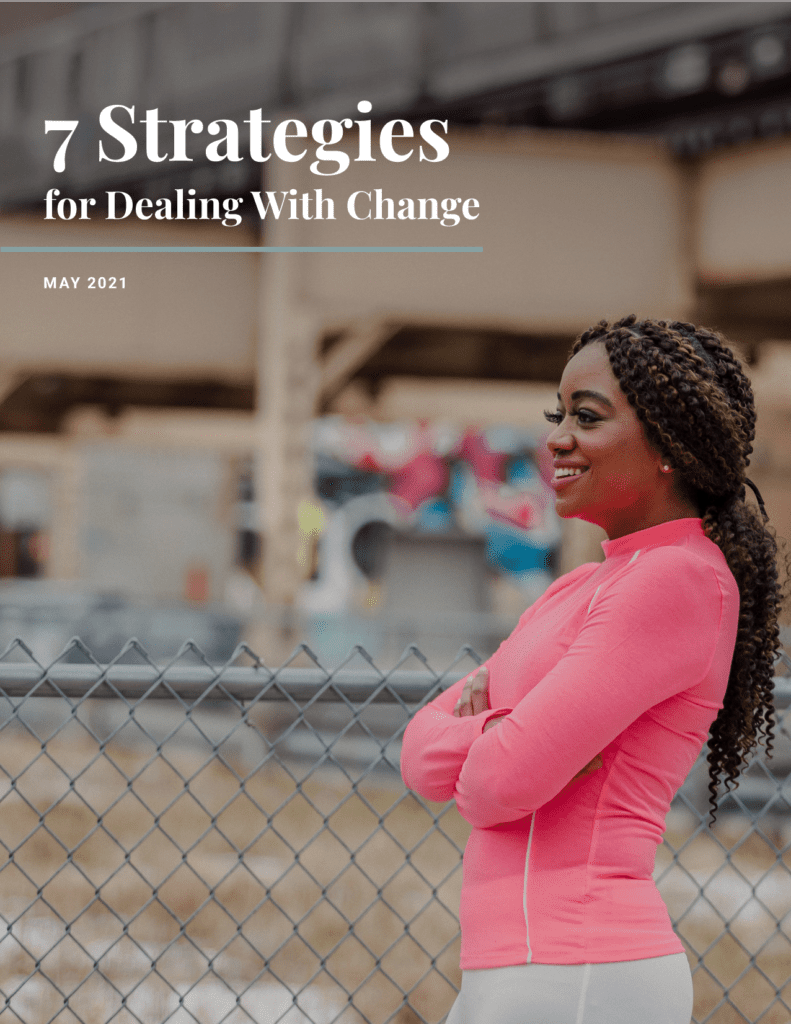 Change can cause a lot of emotions: excitement, anxiety, fear, curiosity, stress, yada yada yada. But, as ancient Greek philosopher Heraclitus once said, "the only constant is change." As we enter a post-vaccine and mid-pandemic world, re-entry is a particular change that feels bigger and scarier than most. That's likely because it's on such a global scale, but it's nothing new (nor is change something we'll never face again).
So what if we flipped the narrative around change? What if we learned more about how change affects our brains and our bodies and our emotions, and then used that knowledge to build actionable, adaptive strategies for dealing with change?
That's the goal of this ebook—to help you turn and face the strange ch-ch-changes. We'll talk about why change is so hard, before diving into seven actionable strategies for dealing with change. To end, we'll share some resources for getting help dealing with change and hear from some Ambassadors who have faced major changes in their lives. 
Change is a lot easier to face when you've got the right mindset—let's get there together.
Download 7 Strategies for Dealing With Change here!