5 Takeaways About Millennial and Gen-Z's Mental Health Right Now
Over the past few years, the international community has experienced significant uncertainty. As a global population, we've faced the impact of climate change, a pandemic, and political unrest. With all of that going on, it's unsurprising that mental health has been on our minds. With the increase in instability, there has been an increase in mental health needs. 
To investigate further, Project Healthy Minds created the "State of Mental Health" survey in 2020. The findings from this survey provide actionable steps that individuals, communities, and companies can take to support mental health. In 2021, Project Healthy Minds completed their second round of the survey. Over 1,300 U.S. adults between the ages of eighteen and thirty-four were surveyed. Here's what we found notable from the 2021 survey. Plus, what these results can tell us about how to improve mental health on a larger scale.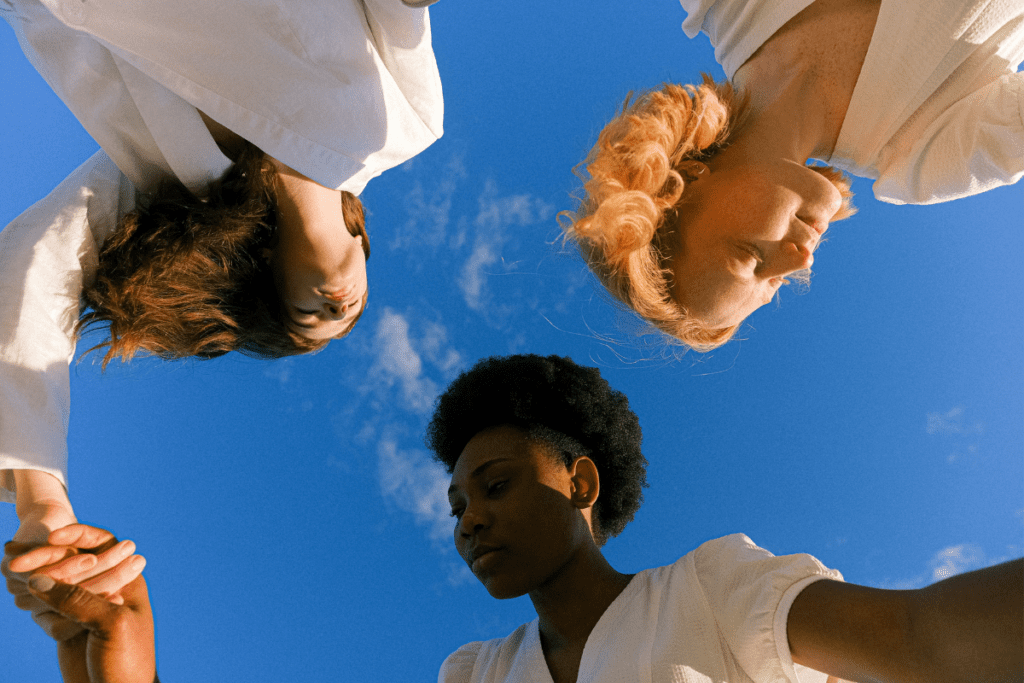 What is the current state of mental health?
1. Young Americans are universally feeing more anxious.
96 percent of respondents reported feeling anxious, and 46 percent reported feeling this anxiety either most of or all of the time. And since the first 2020 survey, reported anxiety has not lessened. That's a big deal, because consistent, pervasive anxiety can have serious physical and mental health implications. If anxiety is left undiagnosed or undertreated, those suffering may experience consequences like disability onset, loss of productivity at work, and increased risk of suicide.
2. Young people – particularly women and the LGBTQ+ community – are burnt out and emotionally exhausted.
73 percent of the LGBTQ+ community and 66 percent of young women reported their mental health as fair or poor. 50 percent of young men report the same information – which is less, yes, but still significant. That said, when allocating resources to manage mental health, more should be designated to support the LGBTQ+ community and women as reported problems are more pervasive. 
3. Millennials and Gen-Z are leading the way on prioritizing mental health.
86 percent of survey respondents (all of whom, remember were 18-34) reported that they value their mental health either as much or more than their physical health. This valuation is influencing who Millennials and Gen-Z choose to work for, buy from, and vote for. I see this on the micro-level as a therapist when hearing from clients who are in employee and employer roles. Those of my clients who are job-seeking report that they prioritize their mental health in the work place. My clients in hiring roles have spoken about how they've had to shift their sign-on packages as young job seekers are asking for more soft benefits.
Of course, I deeply value mental health –it's a huge part of my profession. However, I encourage readers to seek balance in prioritizing mental health and physical health care. If one area suffers, the other is likely to suffer as mental and physical health are deeply connected. 
4. Mental health challenges are running rampant in the workplace.
Employee expectations regarding mental health and employer action are currently in conflict. 60 percent of survey respondents report that they want their employers to prioritize mental health; 77 percent stated they would leave their job if their mental health was negatively impacted. However, 55 percent of respondents report that they are uncomfortable speaking about mental health at work. Only 32 percent state their employers have implemented mental health supports since the beginning of the pandemic.
As with all conflict management, communication is key. If you're comfortable, report your concerns about mental health to trusted employee representatives, like your union rep or HR. If you are an employer, it is paramount to tell employees how you plan to support their emotional wellness. As employers are in positions of power, they should take the lead on managing this conflict. If you are an employer, look here to learn how you can better support your employees' mental health.
5. Role models are meaningful in the fight to end the stigma against mental health.
45 percent of survey respondents state that hearing public figures, influencers, and celebrities speak about mental health encourages them to improve their own mental wellbeing. More importantly, 68 percent of survey respondents report they place the same value on hearing their friends, family members, and colleagues discuss mental health. These statistics highlight the importance of using our voices to encourage each other to care for our minds. Whether we know it or not, our words may make a huge difference for someone else.
What's next for mental health?
The "State of Mental Health Survey" reveals that there's a deep need in our community for collaboration in mental health support. While this survey does an excellent job of breaking down how Millennials and Gen Z are impacted by mental health, I'd be curious to see this research expanded to other demographic groups. All age groups (the elderly, school children, and parents, for example) have had their own unique mental health challenges over the past two years.
Additionally, I would be curious to see this research applied across socio-economic, racial, and ethnic groups. It's no secret that those who have financial instability or are in marginalized racial and ethnic groups have experienced the pandemic differently than those in positions of power and privilege. There is rarely a one-size fits all solution to these challenges, and more targeted research would be highly valuable.