Three Organizations to Support on World Menstrual Hygiene Day
Today, May 28, is World Menstrual Hygiene Day. This day raises awareness about period poverty and stigma around the world and celebrates the progress that has been made. Period poverty is the inability to afford access to period products to maintain menstrual hygiene. I first learned about period poverty when I was sixteen. I had never thought about it before, as I was privileged enough to have secure access to period products. It was a big wake-up call for me to hear directly from homeless women about their experience using things like toilet paper and socks to take care of their periods. It filled me with so much curiosity and even anger on the issue.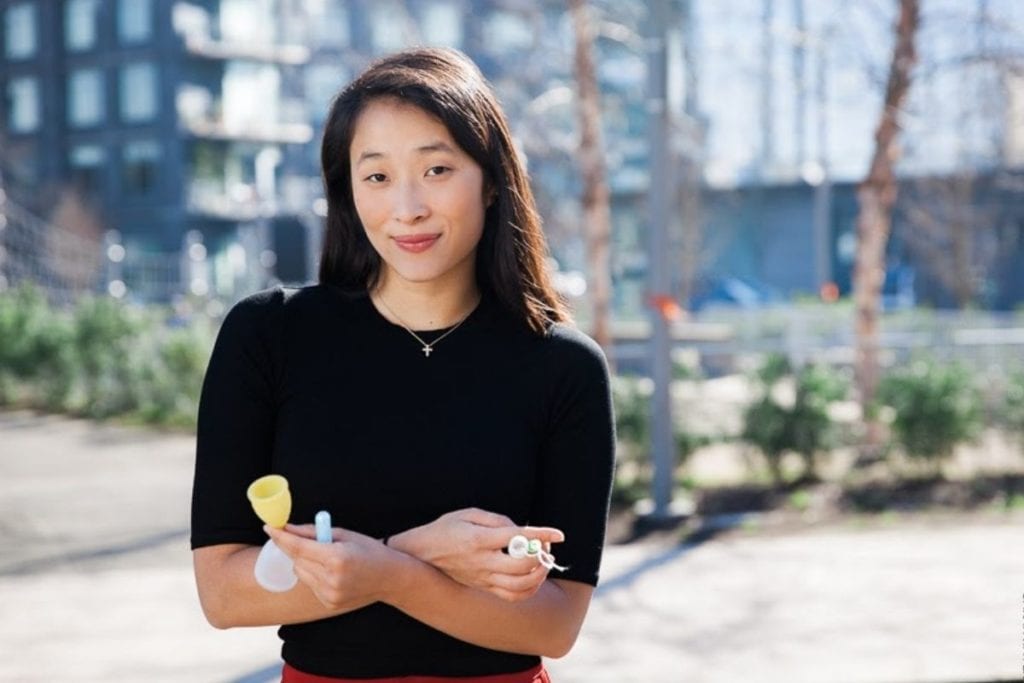 At the time, in 2014, 40 states in the US had the "tampon tax"—a sales tax on period products considering them non-essential goods (hence, why it's often described as a luxury tax). The tampon tax represents a problematic belief that perpetuates period poverty: MENSTRUAL HYGIENE IS A PRIVILEGE and LUXURY. But it shouldn't be. Periods are natural. Periods make human life possible. And every menstruator deserves free access to period products, regardless of their socioeconomic status. It's truly ridiculous that food stamps still don't cover period products as necessities, and that period poverty is so prevalent around the US. Framing menstrual hygiene as a privilege also explains why period products aren't adequately provided in shelters and prisons.
Throughout my advocacy journey, I was often met with doubt that true menstrual equity could exist. Yes, fighting for menstrual equity also requires dismantling misogyny, patriarchy, and deeply ingrained period stigma. But even in the last year, we have seen that it is possible.
For example, Scotland recently passed legislation that made period products free for everybody. Under the legislation, the government will set up an initiative to allow anyone who needs free period products to get them. New Zealand now provides free period products in schools. The United Kingdom has eliminated the tampon tax and reallocated the 47 million pounds raised from it. Now, that money helps charities working with vulnerable menstruators and addressing period poverty in local communities.
This World Menstrual Hygiene Day, I invite you to join me in highlighting and supporting grassroots organizations that continue to fight period poverty and stigma every day.
I founded PERIOD several years ago. While I'm not involved anymore, I am continuously inspired by the incredible work they're doing in service, advocacy, and education. A recent study by PERIOD and Thinx shows that nearly a quarter of students struggle to afford period products, and the pandemic has only heightened barriers. Furthermore, students of color, lower-income students, and rural students are most impacted by issues of access. Lack of access to period products for students remains a significant issue. In addition, 51 percent of students have worn period products for longer than recommended. Eighteen percent of students believe COVID-19 has made it more difficult to do their best schoolwork during their period.
Michela Bedard, the current Executive Director, shares that "This World Menstrual Hygiene Day, PERIOD. is committed to closing the menstrual product access gap for students, by meeting young menstruators where they are. As the recent State of the Period 2021 study shows, period poverty grew during the pandemic when access points like schools and community centers closed. An alarming 1 in 4 student menstruators struggle to access products. Student menstruators are missing class time and suffering from a lack of academic engagement because of their period, disproportionately affecting students of color and those living in poverty.
"This crisis of access can be remedied by offering menstrual products in schools, where students are deserving of essential products in a welcoming and safe environment. To close this gap, PERIOD. is raising funds to support our shipping and distribution program. Visit period.org/mhd to learn about our fundraising, start your own, and donate products to our warehouses."
NMS is a Philly-based organization that opened the first-ever menstrual hub this year, in response to the spike in demand for period products during this pandemic. "The Spot" is a home base for the organization to give period products to people in need and host educational workshops. NMS is also the creator of the #BlackGirlsBleed campaign.
Lynette Medley, the founder of No More Secrets, explains, "The pandemic has absolutely affected our work. We went from making 85 deliveries a week to 275 deliveries a week. Period poverty has been exacerbated this year, absolutely. Not only do people in poverty face this issue, but also women as a whole — women have lost more wages and jobs with COVID-19. In most places, women employees are the first to be fired, or schools close and they must stay home. Everything around wellness has also shut down, and that's where a lot of women are involved. Even people who used to volunteer for me are now in need of period products.
"The economic shift that happened to women as a whole and really impacted Black, Brown, Latin, and disabled populations—marginalized communities. This undoubtedly hinders their ability to access period products. They also need to know what the products are, and that's why we do so much education work. We hope to see girls from all walks of life be able to see and touch and learn about periods in general—and overall health."
Check out their Linktree and Go Fund Me to end period poverty
Our Code Red is an incredible youth-led initiative distributing period products to shelters. They also lead educational initiatives to destigmatize periods and support their service partners. Through their own grassroots organizing, they have already collected 2,000 period products to donate.
Nicole Fan, their Communications Director, shared that, "Our Code Red is celebrating World Menstrual Hygiene Day by raising awareness and increasing community engagement for our favorite menstrual equity-related books, documentaries, and period activists! Celebrating the inspiring work being accomplished by menstruators all over the world is integral to continuing to fight for menstrual equity. We stand by the menstruators who do not receive adequate access to menstrual products. Happy World Menstrual Hygiene Day!"
Check out their Instagram @ourcodered to support.